DIY Tissue Paper Easter Eggs
Another day, another Easter egg tutorial. Ha! I am just loving how this one turned out. Tissue paper and Mod Podge is all you need to make these darling DIY Tissue Paper Easter Eggs. I used faux craft eggs, but you can use blown out eggs too. We have so much fun coming up with new ways and techniques to decorate Easter eggs! Some of our favorites have to be the Marbled Indigo eggs, or the Mudcloth Inspired eggs and cannot forget the beautiful Natural Dye eggs using purple cabbage.
DIY Tissue Paper Easter Eggs
See how we made these Tissue Paper Easter eggs in the video I made using the Darby app.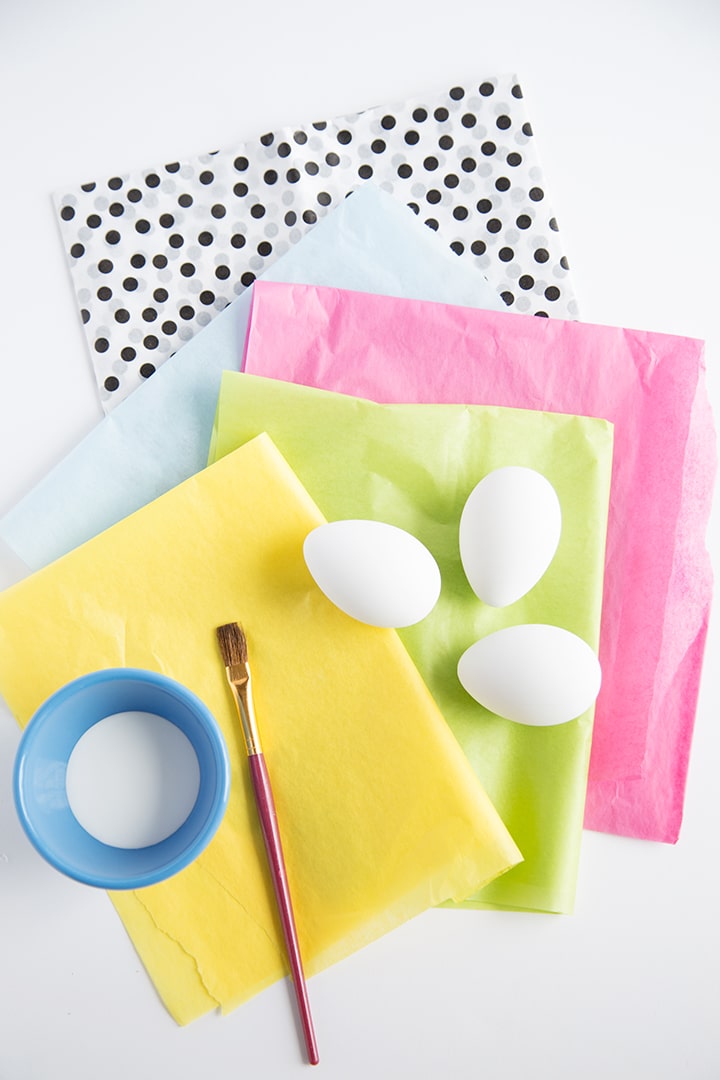 Supplies
Sponge brush
Tissue Paper (patterned and solid)

Steps
Tear pieces of tissue paper.
Apply Mod Podge to section of egg and adhere piece of tissue paper. Keep adding Mod Podge and adhering more tissue paper pieces. I love how the black and white dot print looks with the bright tissue paper.
Allow to dry for 20 -30 minutes and then add another layer of Mod Podge to seal. Allow to dry.
Display in a basket or tray to enjoy all Spring!
Photos and video by Sara Albers.