See how we made a DIY Wet Swimsuit Bag using our some summery fabric and an amazing fusible vinyl!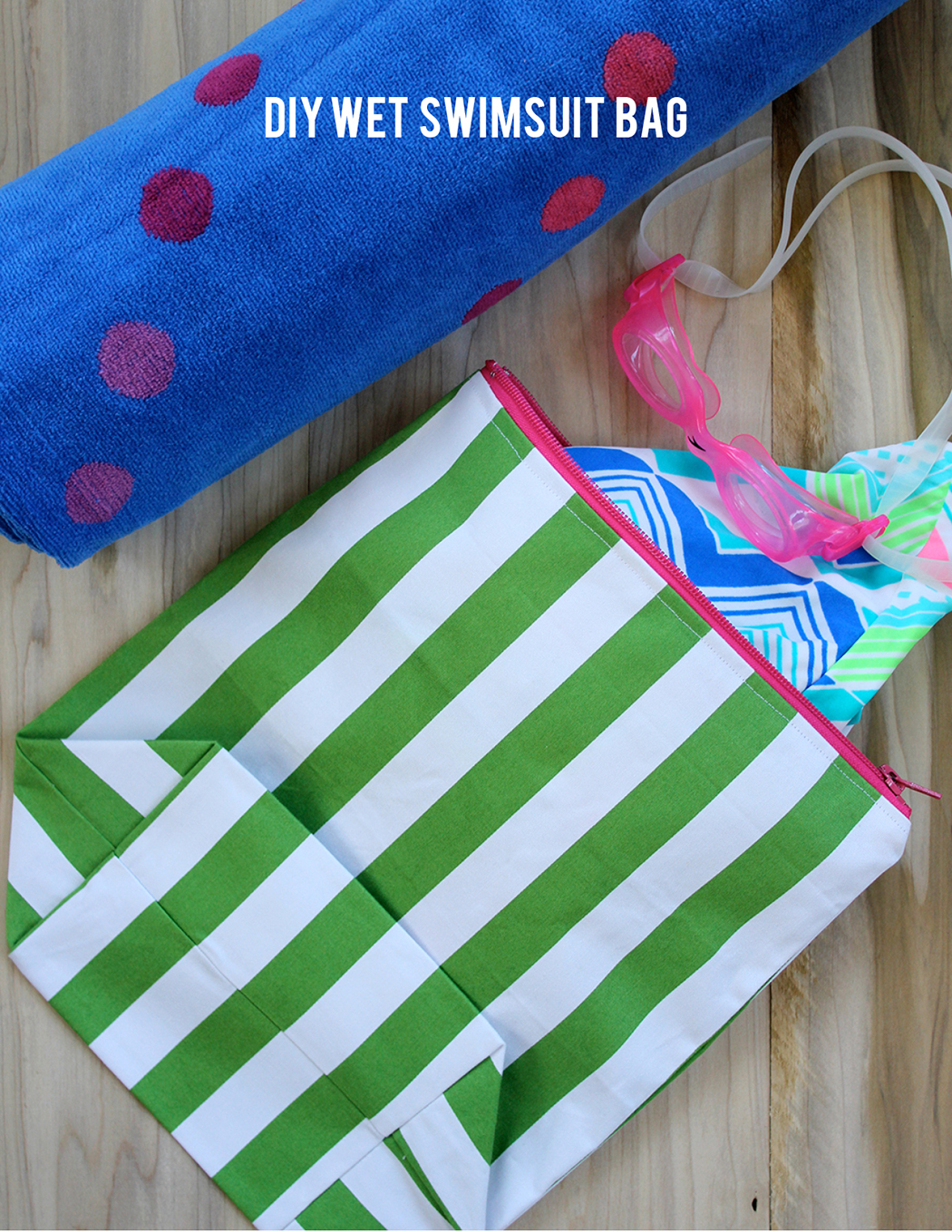 post by Sara
Ok, so you are coming home from a great day at the pool and you do not get around to cleaning out the swim bag until later in the evening… and everything is wet from the wet swimsuits thrown in your pool bag. How often does this happen to you!?
If you know how to make a simple zippered pouch, you can solve this problem. Have you heard about fusible vinyl webbing? You can turn any fabric into a water repellent fabric, serious! This is our newest favorite thing to use in sewing projects!
Simple sewing projects are our jam! We love creating some from fabric scraps that can be useful and sometimes even fashionable! This headband tutorial have been viewed thousands of times! We must have a thing with bags – like this drawstring bag and a mini makeup pouch.
Read more for the full tutorial…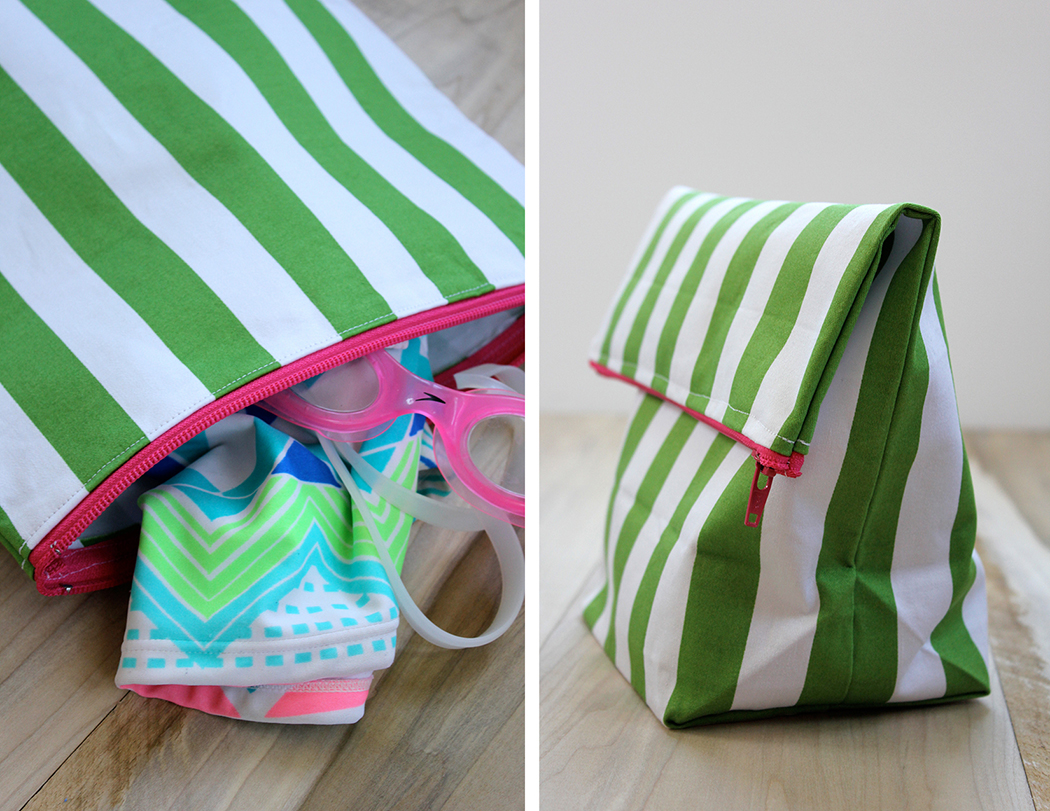 DIY Wet Swimsuit Bag Supplies
2 pieces (12 x 14 inches) of decor weight fabric
10 inch zipper
sewing machine
fusible vinyl webbing
scissors

How to make a DIY Wet Swimsuit Bag
Step 1: Cut two pieces of fabric and two pieces of fusible vinyl, 12 inches wide x 14 inches long. Follow the vinyl instructions on the packaging to adhere to your fabric. Iron onto wrong side of fabric. *Note: I made my bag good size so I could fit the entire family's wet suits in the bag! What I like about this size is you can use as a fold over style bag! But, you can make any size.
Step 2: Pin zipper face down on right side of fabric. Sew onto fabric using a zipper foot.
Step 3: Lay the zipper face down on the other piece of fabric, right side again. Sew using zipper foot.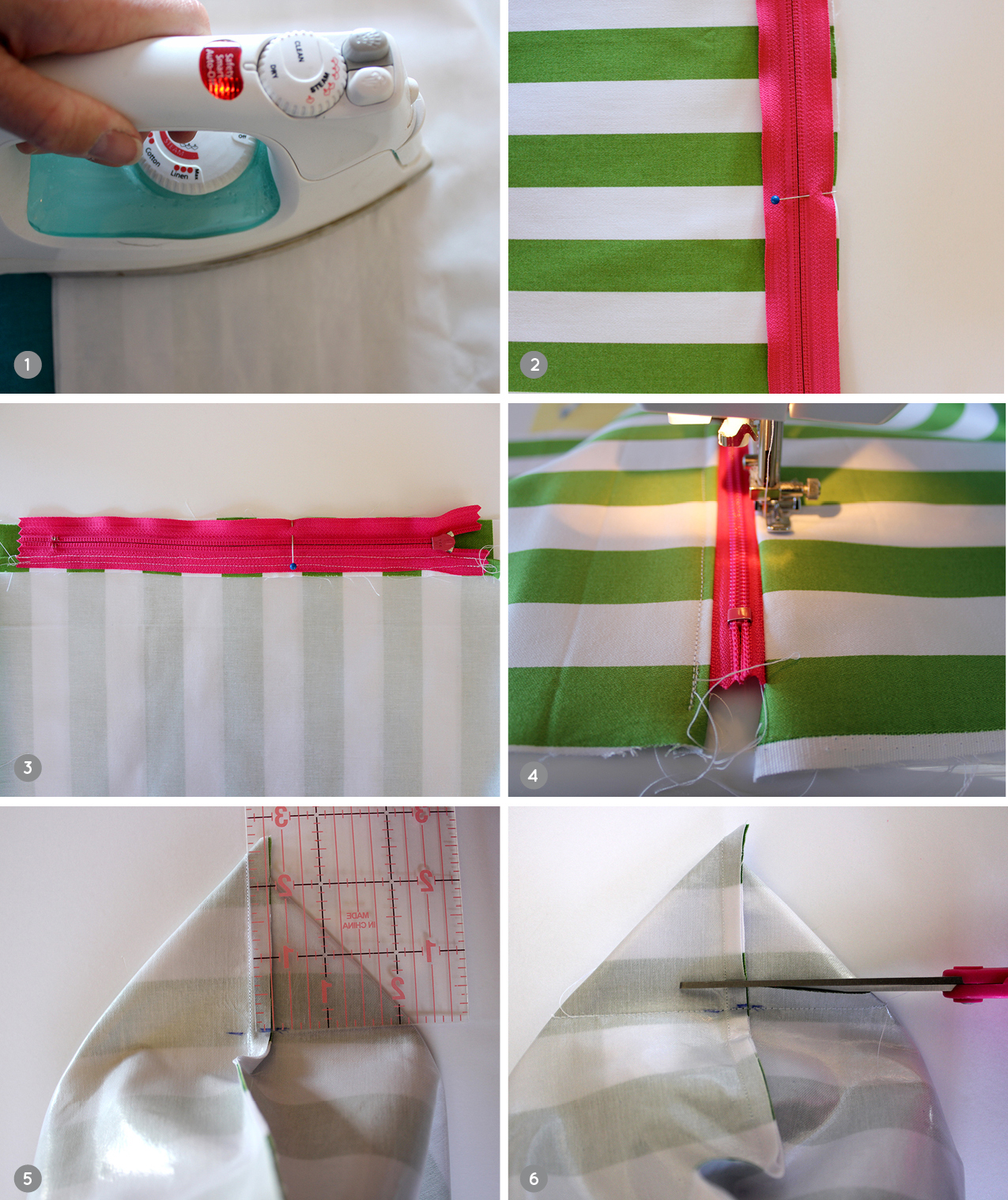 Step 4: Secure the zipper on each piece of fabric, sew along the zipper on right sides of fabric to create finishing stitch.
Step 5: Sew the two pieces together. Place fabrics right sides together and zip open half way. Line up the zipper ends. Pin the pieces together. Sew along the three sides. Next create boxed corners to create more space at the bottom of the bag. Iron the corners flat, matching the seams together (front and back). Mark at 2.5 inches. Sew to create a new seam.
Step 6: Trim the edges off of the boxed corners. Inside out the the bag and viola, you have a new handmade wet swimsuit bag!
Make sure and check out some more sewing tutorials: drawstring backpack and drawstring bag.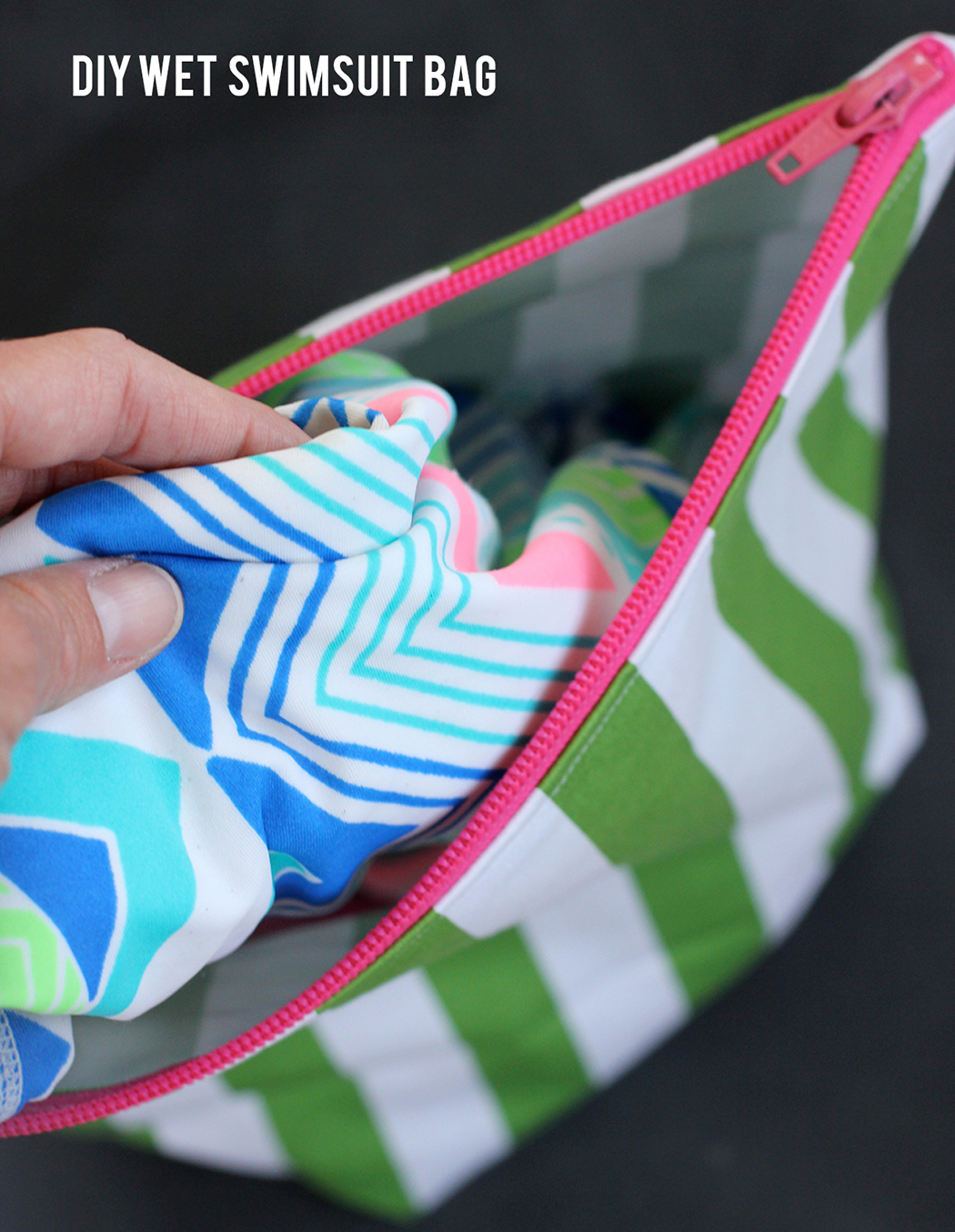 I have to admit, I am pretty excited to think up other projects to use the fusible vinyl! Do you have any ideas?
Happy Summer!
– Sara
All photos by Sara Albers for alice & lois design studios.