DIY Wire Wrapped Stone Necklace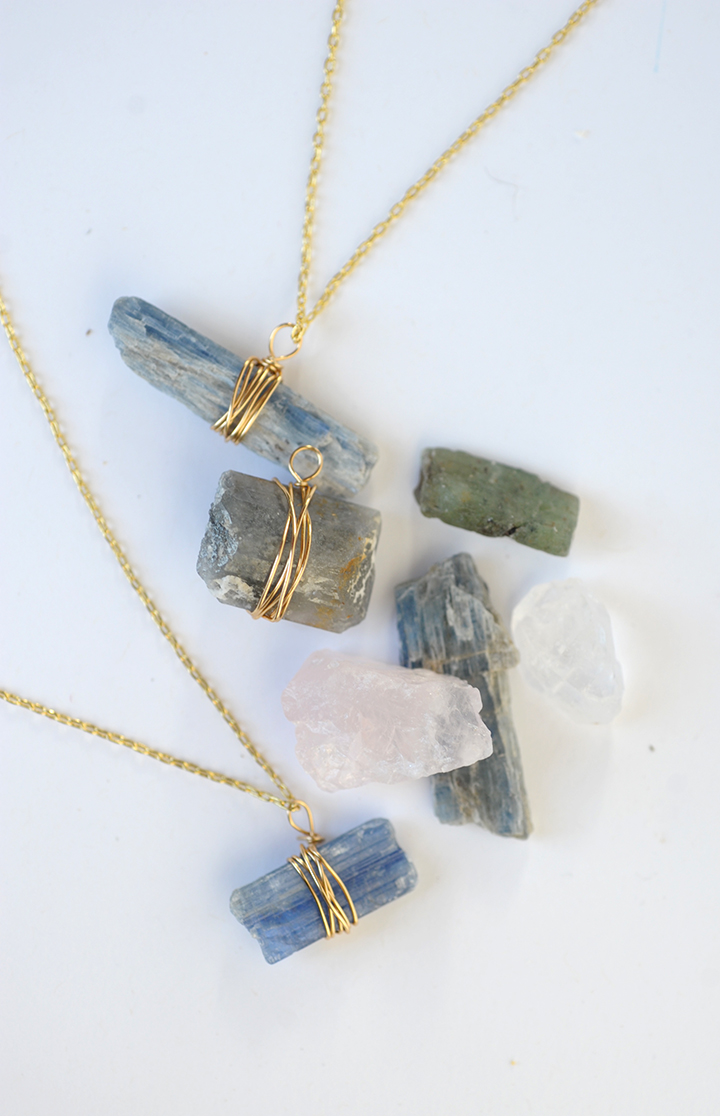 I'm so loving all the raw stone and crystal jewelry these days and I've been dying to make my own. Last week, Calla attended a birthday party at the local bead store in Crested Butte. This meant I got to browse around while she settled into her necklace making party. There were so many gorgeous rocks and minerals to choose from. I settled on several longer, skinnier ones to try my hand at necklace making myself. You're going to love how absolutely easy this DIY wire wrapped stone necklace is.
Read more for full tutorial.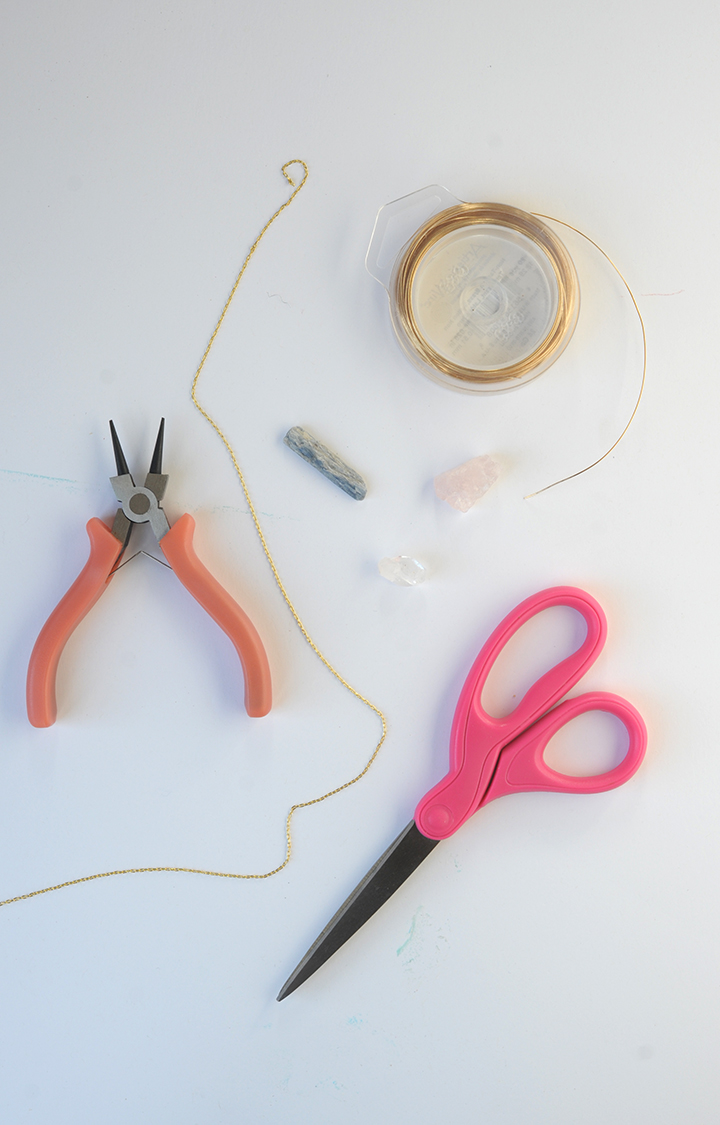 Supplies: gold wire
, gold chain
, clasps
, round nose pliers
, stones, scissors or wire cutters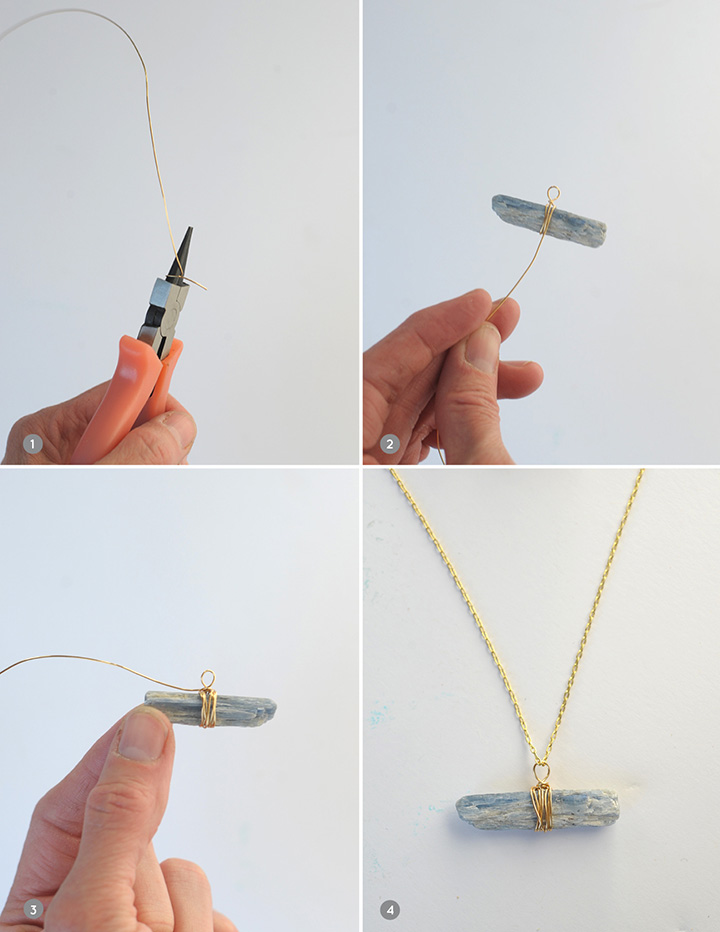 Steps:
1. Make a small loop with your round nosed pliers. Leave about one inch of wire on end with loop. Wrap that excess wire around the base of the loop and trim off excess with cutter pliers.
2. Put the loop on the top of your stone and begin wrapping. I keep the wire still on the spool. Wrap around as much as you see fit.
3. When you have the wrapped look you are going for, wrap the wire around the base of the loop once and then trim excess with cutting pliers.
4. Thread your chain through the loop, cut it do the length you desire and attach your clasps.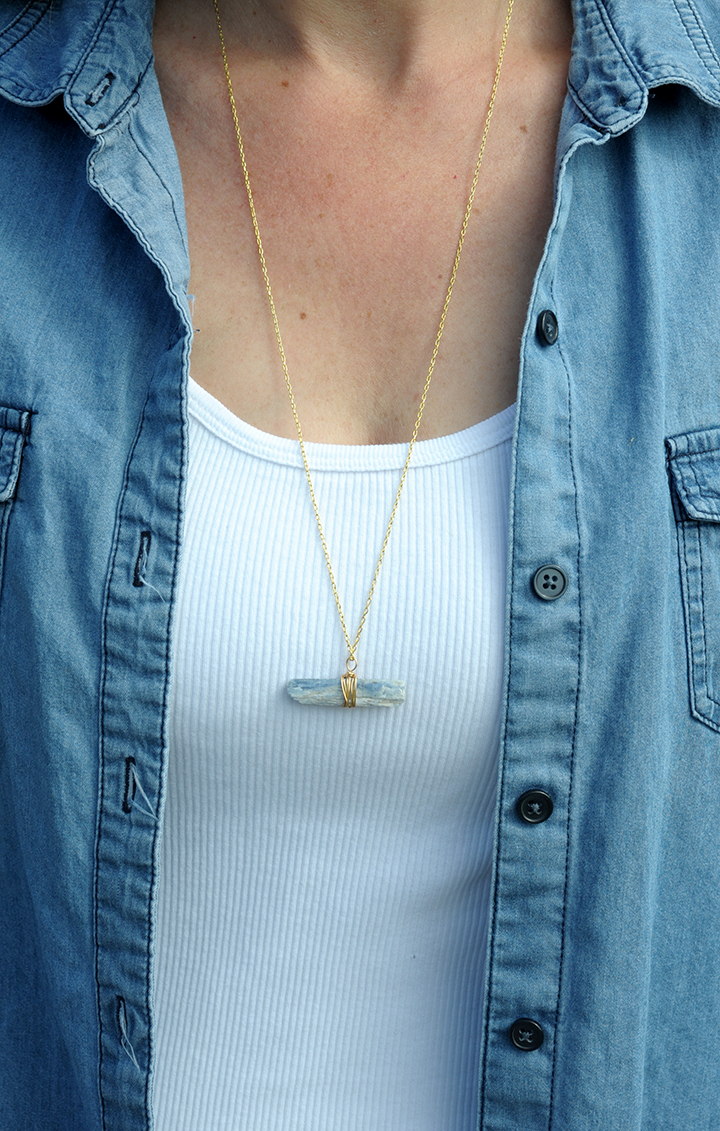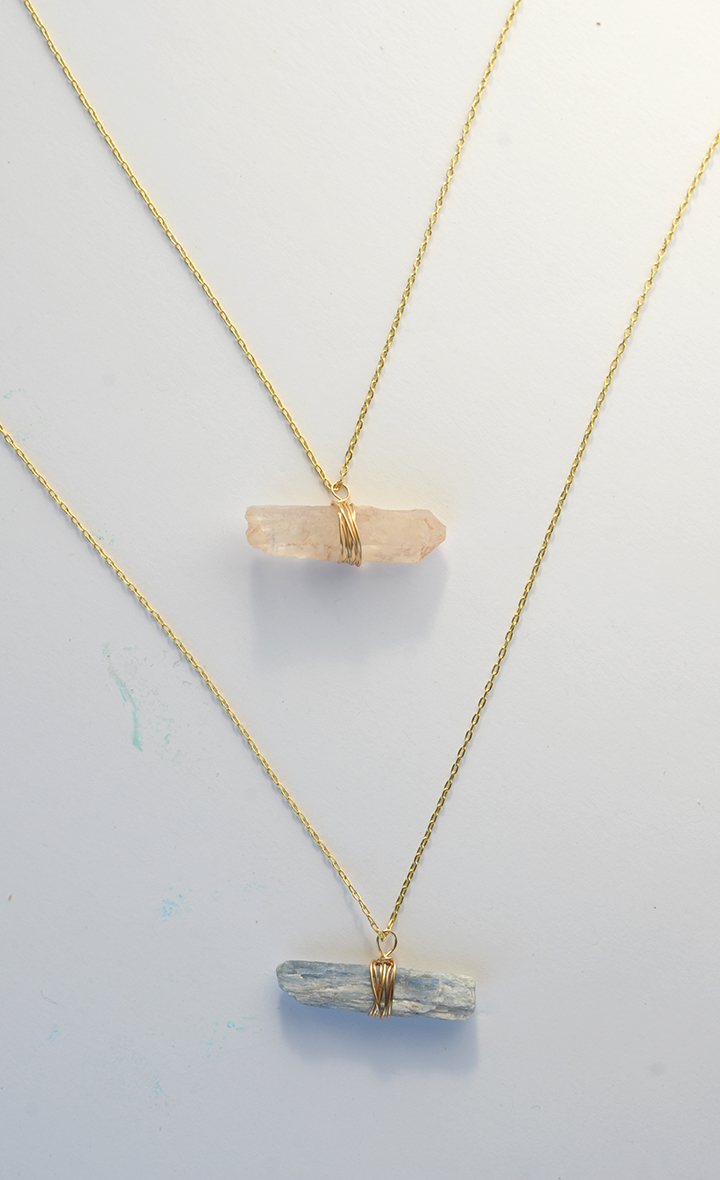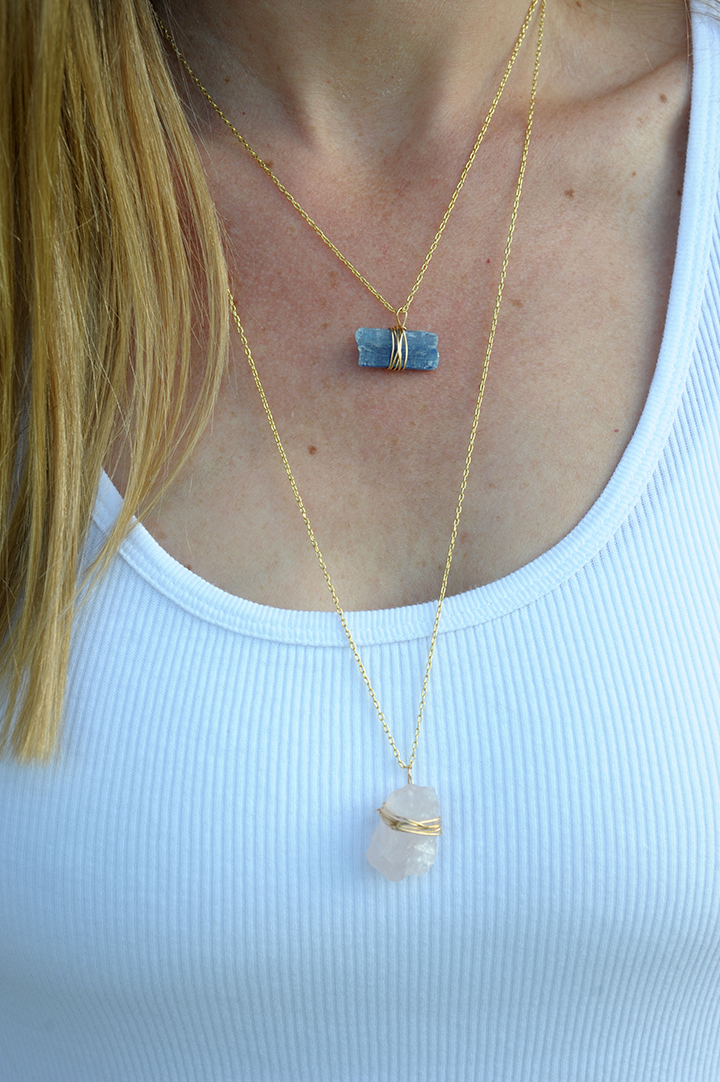 all photos by Melissa Fenlon and Kate Barney. all rights reserved.