DIY Wireless Basket Lights
Check out these amazing DIY Wireless Basket Lights – perfect for indoors or outdoors!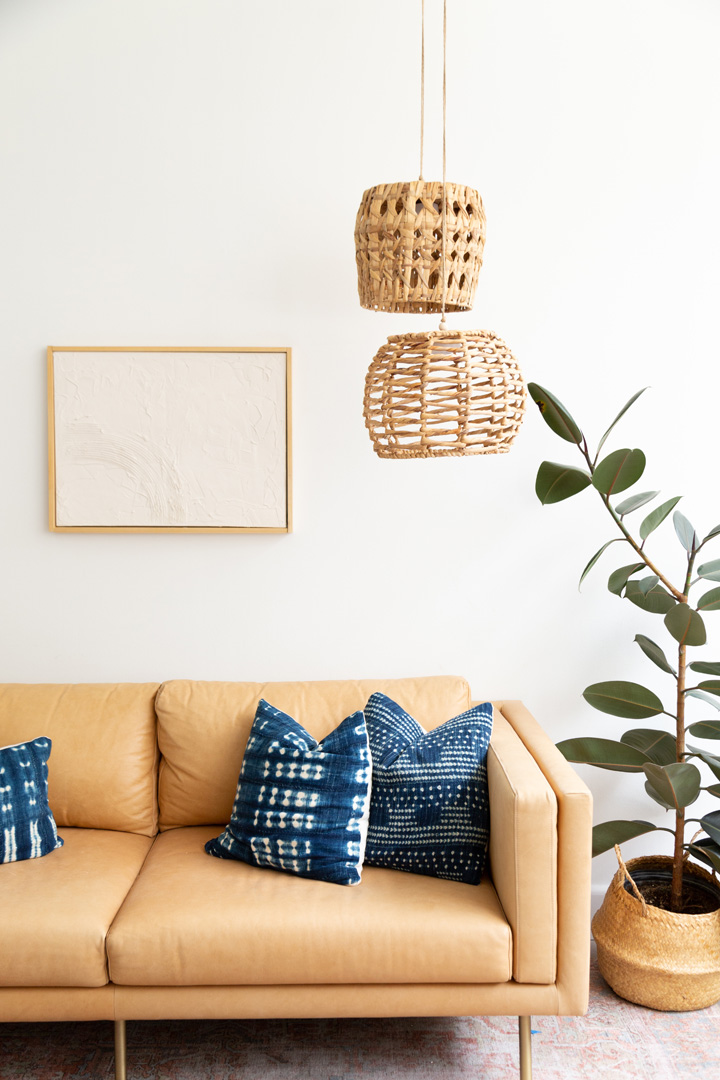 I remember years ago on vacation in Mexico, a little restaurant had these beautiful lanterns hanging from the trees above the outdoor dining area. Although they were metal, I have always wanted to have something similar at my home.
Since I am not a savvy metalsmith, I opted for something a little easier to make these lights. I looked for baskets at stores that had an open weave so light could shine through. Simple enough, right?!
I also wanted the option to hang these basket lights inside or outside, so using wireless LED lights was a must!
What are wireless LED lights?
If you haven't used wireless LED lights for home projects, you are missing out! The small puck lights are battery operated and can be adhered to light fixtures or in this case, baskets. These puck lights even come with a remote and are color changing! Some even use these for light fixtures that they do not want to hardwire. Simply adhere to where the lightbulb would go and then use the remote to "turn on" the light!
The wireless lights do not require any hard wiring or plug! Brilliant!

Where to find baskets perfect for hanging lights
Shape and an open weave are the two most important factors when looking for baskets to turn into hanging lights. We love these from Target – they are the perfect shape and the open weave lets the light shine through! Other places to look for baskets would be Home Goods, Goodwill, Tuesday Morning, Ikea, etc.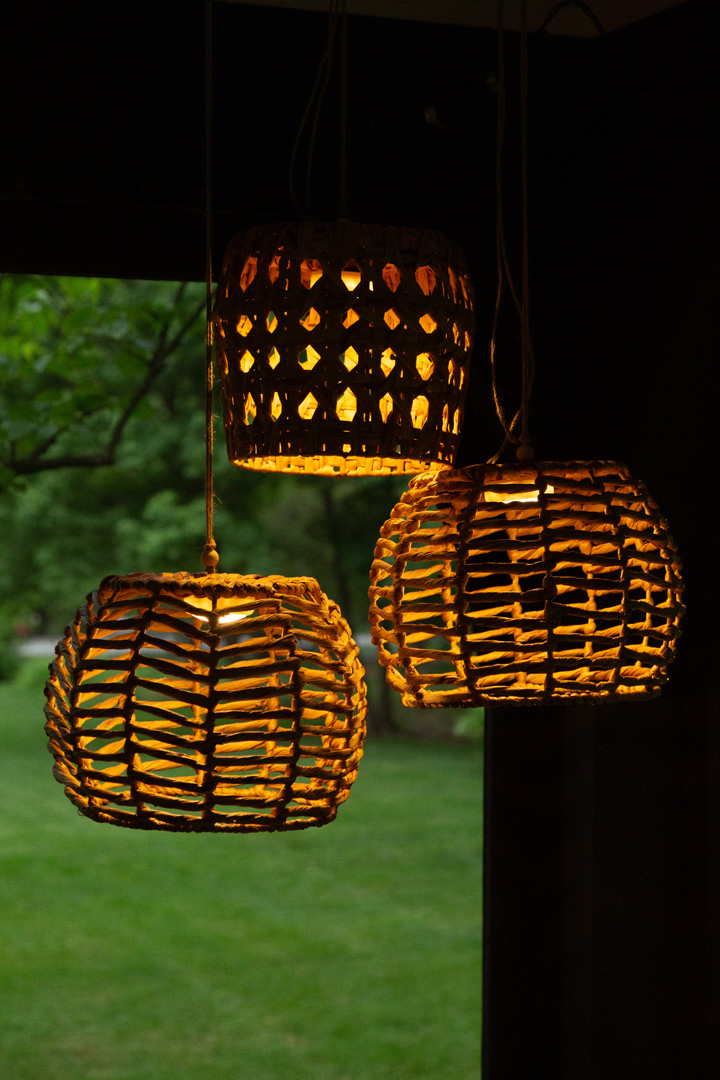 How to make DIY Wireless Basket Lights
This project is essentially all about the supplies. You need to find good baskets with an open weave for the light to shine through. The LED puck lights are the absolute best!
What you need:
You can find the full tutorial on how we made these DIY Wireless Basket Lights over on hunker.com!
See how much light the hanging baskets give off on my front patio (below)?! We are completely obsessed with them!