DIY Women's Fabric Headband
Learn how to make this great beginner sewing project, our DIY Women's Fabric Headband. Perfect accessory for any time of year.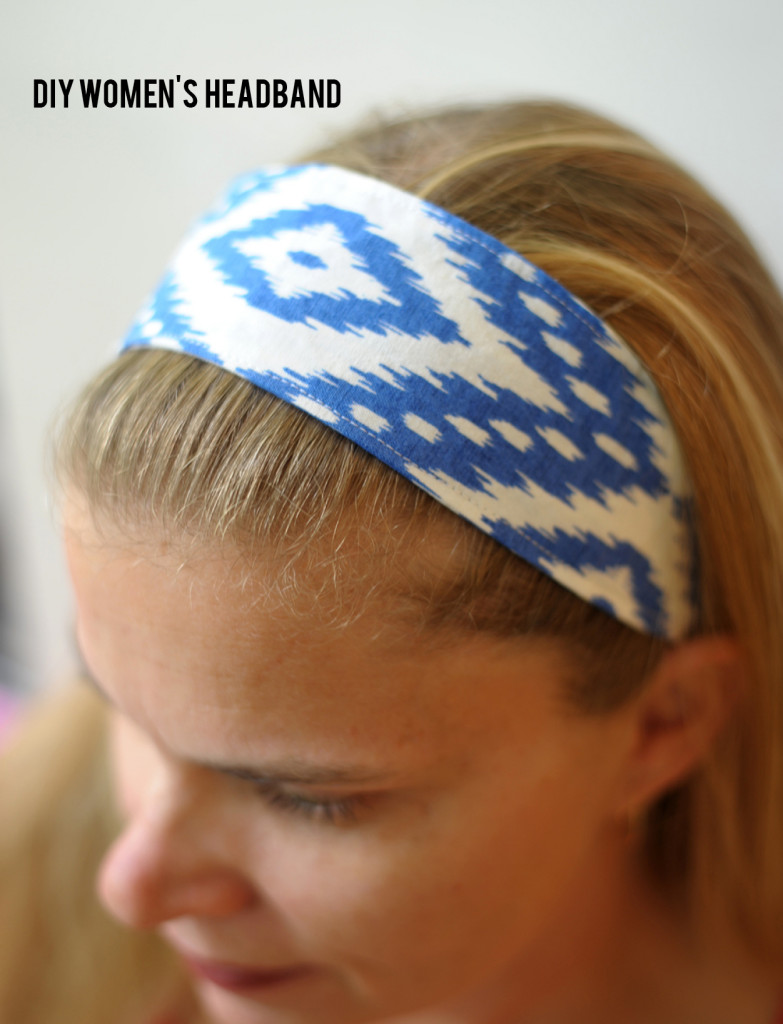 post by Sara
I always seem to be grabbing a scarf, headband or something to keep my hair out of my face in the summer. I made a bunch of fabric headbands for Harper earlier this year. She loves them and I do too. So, at last I made myself one!
The girl's fabric headband tutorial on our blog is very popular (it has been pinned on Pinterest over 500,000 times (seriously crazy, right?!)! Many have asked for a women's pattern and tutorial – so here you go! This DIY Women's Fabric Headband tutorial is great for the beginner sewer.
This is also a wonderful project to do for a craft night with girlfriends!
Read more for the full DIY Women's Fabric Headband tutorial…
Supplies: fabric scraps (2 pieces at least 13 inches long, 2.5 inches wide) | Fold Over Elastic
| sewing machine | headband pattern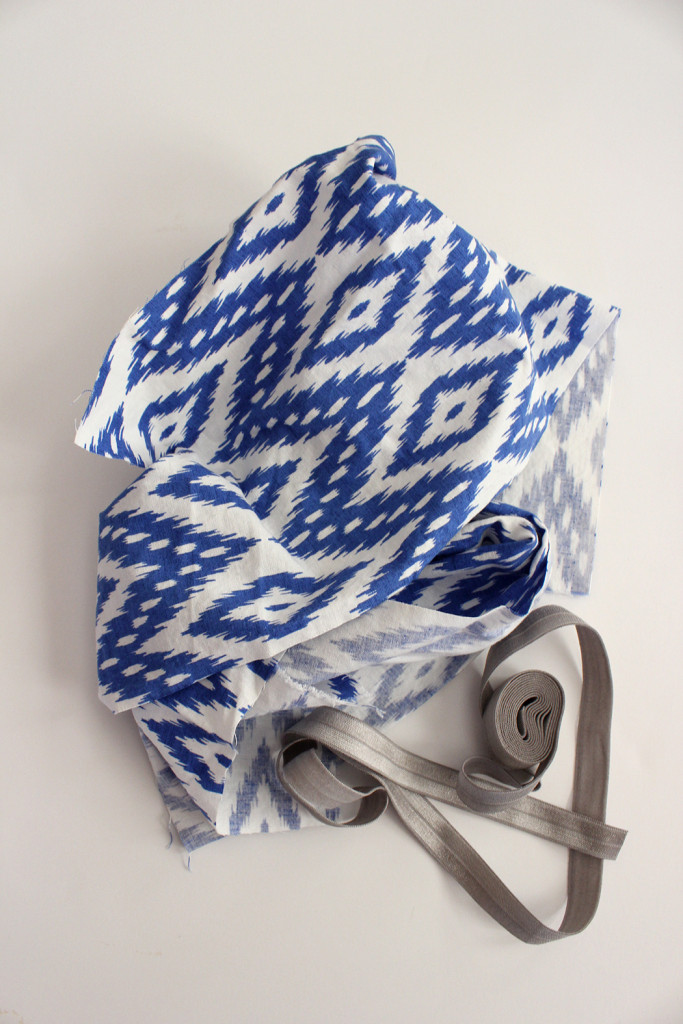 How to sew a DIY Women's Fabric Headband
Step 1
Cut two headband pieces. Fold fabric and place wide end of pattern on fabric fold. The headband pieces are 13 inches in length. Next, cut a 10 inch piece of fold over elastic.
Step 2
Place the right sides of the fabric together. Fold down 1/4 inch and iron one end of headband. Slid in the FOE between the fabric pieces. Pin the pieces together.
Step 3
Starting at the end of the headband with the FOE sticking out, sew that end and the two long sides. Leave the other end of headband open. Leave a half inch on each side of 2 long sides on the open end.
Step 4
Next pull the inside out by pulling the inner fabric through the open end of headband.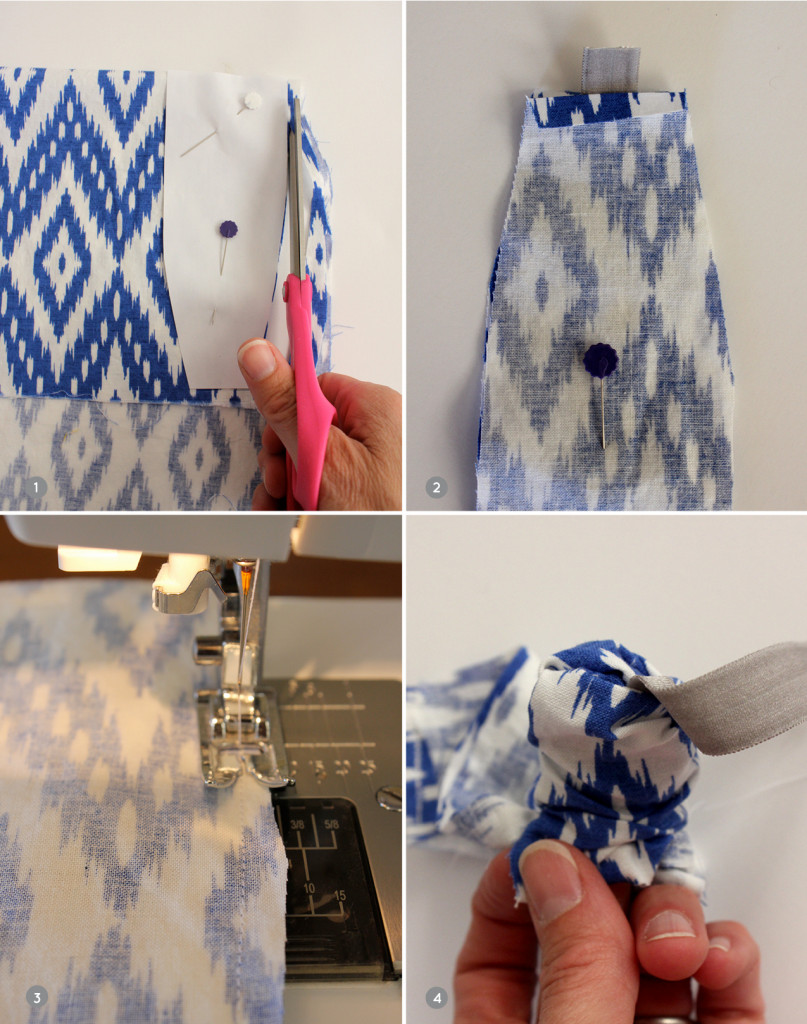 Step 5
Iron the headband flat. Iron in a quarter inch on the open end of the headband.
Step 6
Slip the FOE in the opening (about 1/2 inch). I recommend measuring your head to determine the perfect fit for elastic.
Step 7
Stitch along the end of the headband a couple of times to secure the elastic.
Step 8
Topstich all the way around the headband to give a clean look. Make sure and back stitch on the ends to ensure the elastic is secure.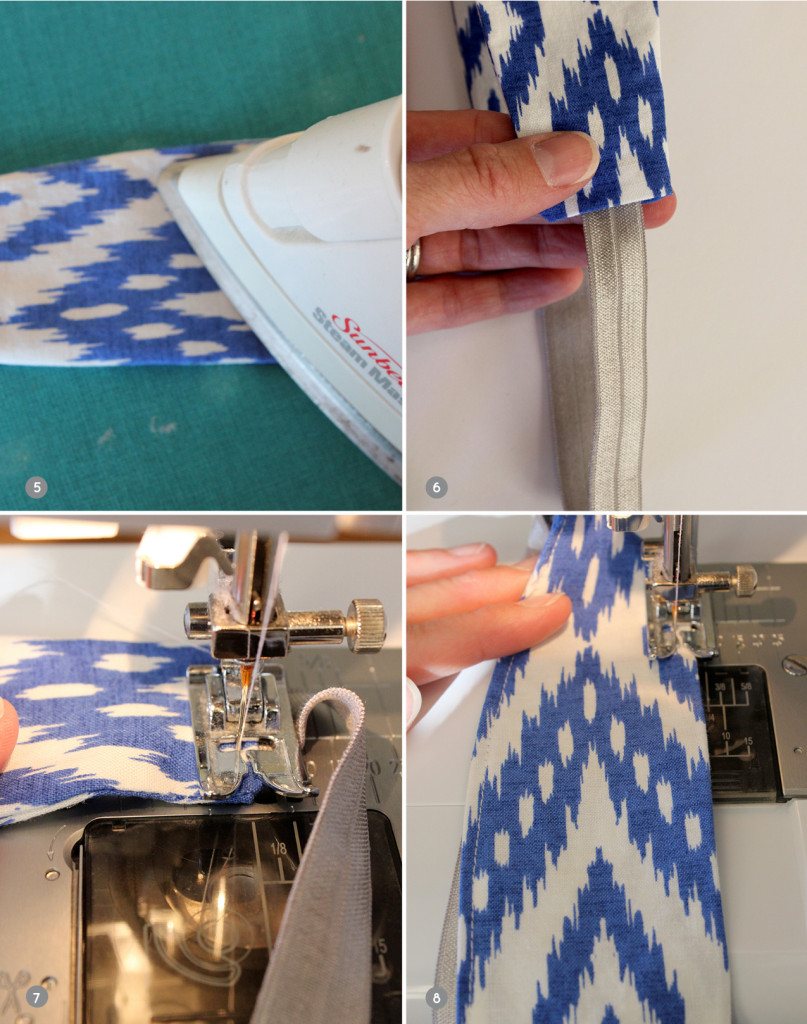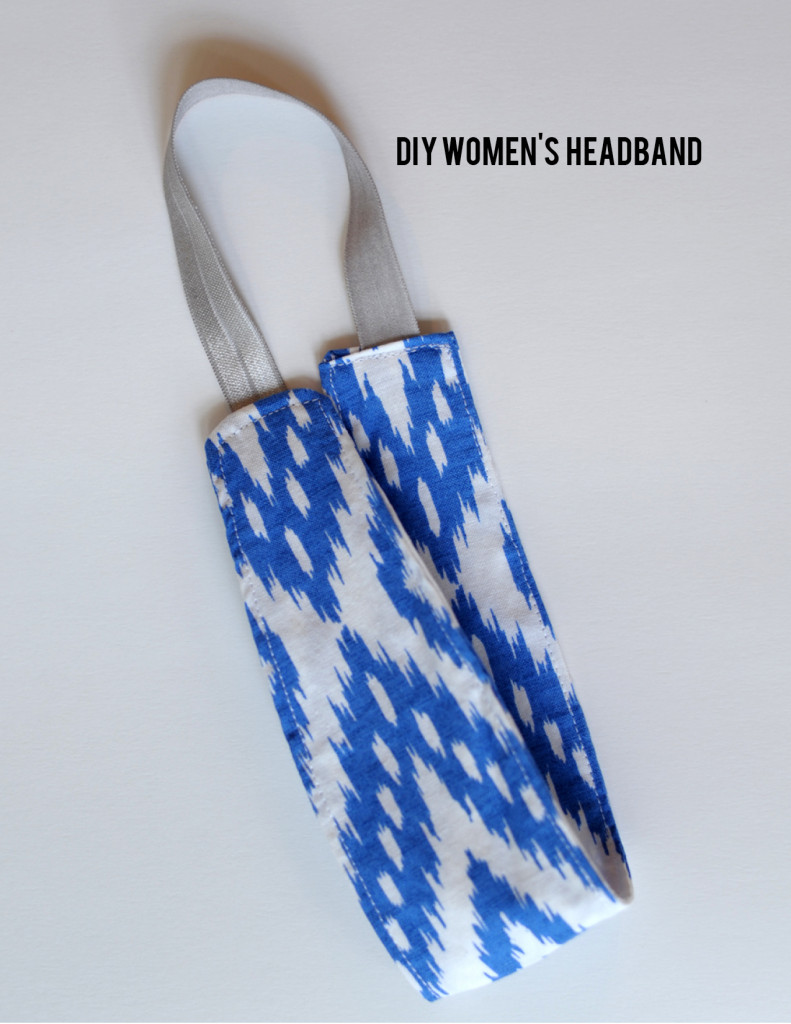 More Beginner Sewing Projects
All photos by Sara Albers & Melissa Fenlon for alice & lois. All rights reserved.