DIY Wood Bead Circle Mirror
Get ready for a quick and easy DIY project – see how we made this DIY Wood Bead Circle Mirror!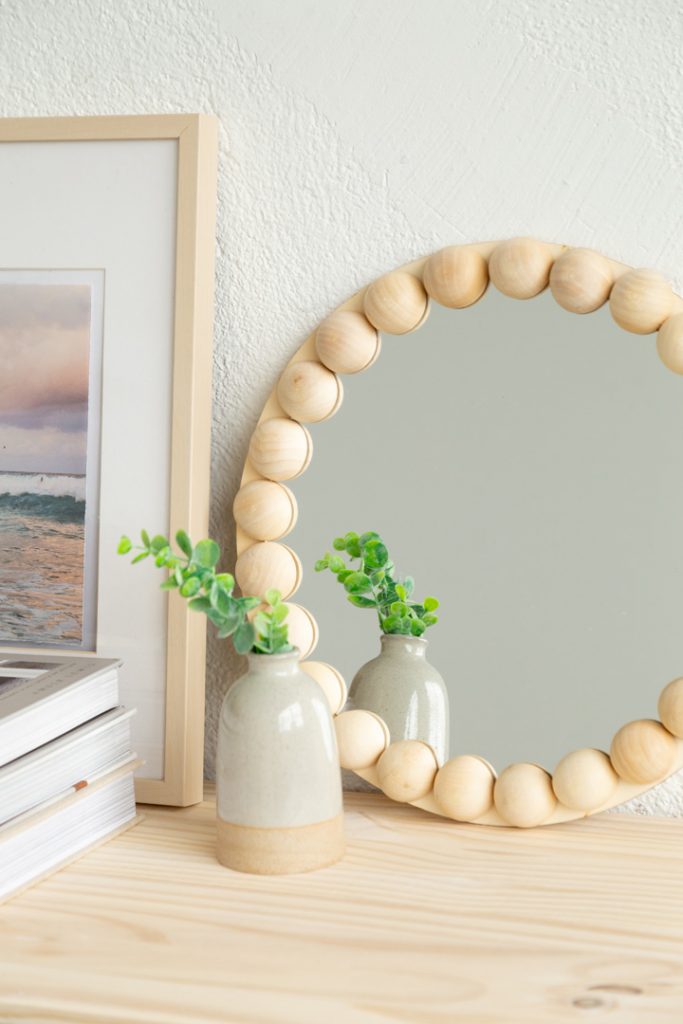 Sometimes it is the quick and simple little projects that turn into something you absolutely adore! While at the studio the other day, I had a little more time after finishing a work project. I had these wood beads from an old project.
I also had an extra mirror and craft wood circle from this project. Grab a hot glue gun along with these materials mentioned and you have a super simple wood craft project!
The look of unfinished wood is still a favorite look of ours. There is something about the light wood that is clean, modern and a little Boho. Check out how we made this DIY Wood Bead Circle Mirror…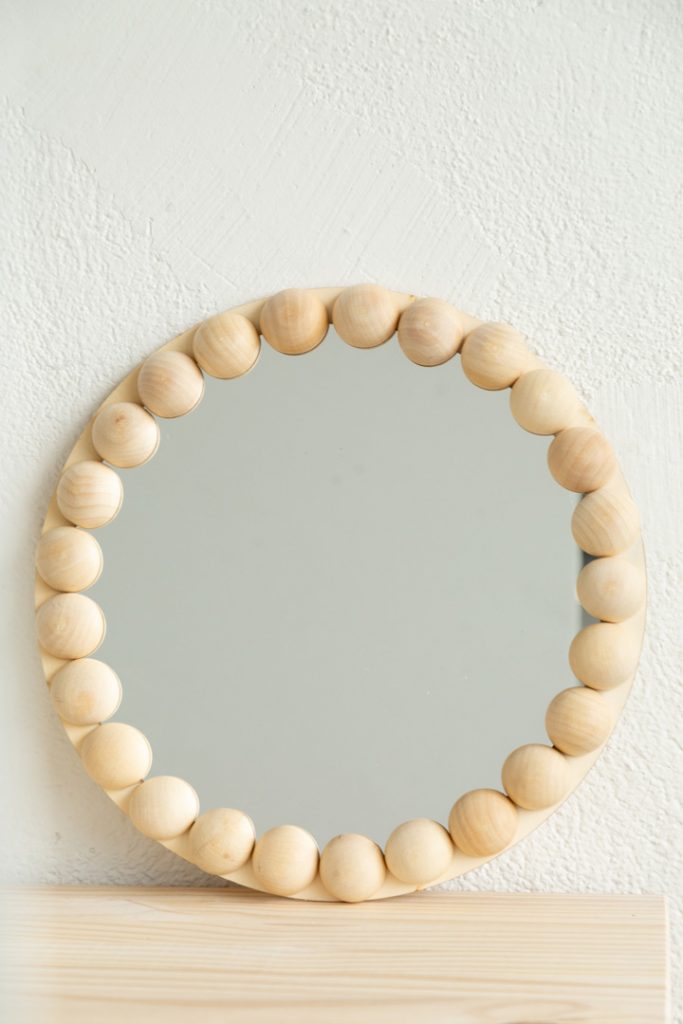 How to make a Wood Bead Mirror
Supplies
Wood bead halves (or some called split wood balls)
Hot Glue gun
Steps
Glue the mirror onto the wood circle. Allow to dry. I like to use gorilla glue sticks for a project like this.
Next, glue the wood bead half circles around the edge of the mirror. First, lay them out to make sure they fit like you want.
Let everything dry. You can lean onto wall on a credenza, dresser. etc. Or you can use hot glue to adhere a ribbon or rope on the back to hang on the wall.
View this post on Instagram
There are so many variations of this mirror you could make – for instance, paint the wood beads or even use stain. A pretty white wash stain would look fantastic. We have always wanted to use fabric dye to dye wood beads as well.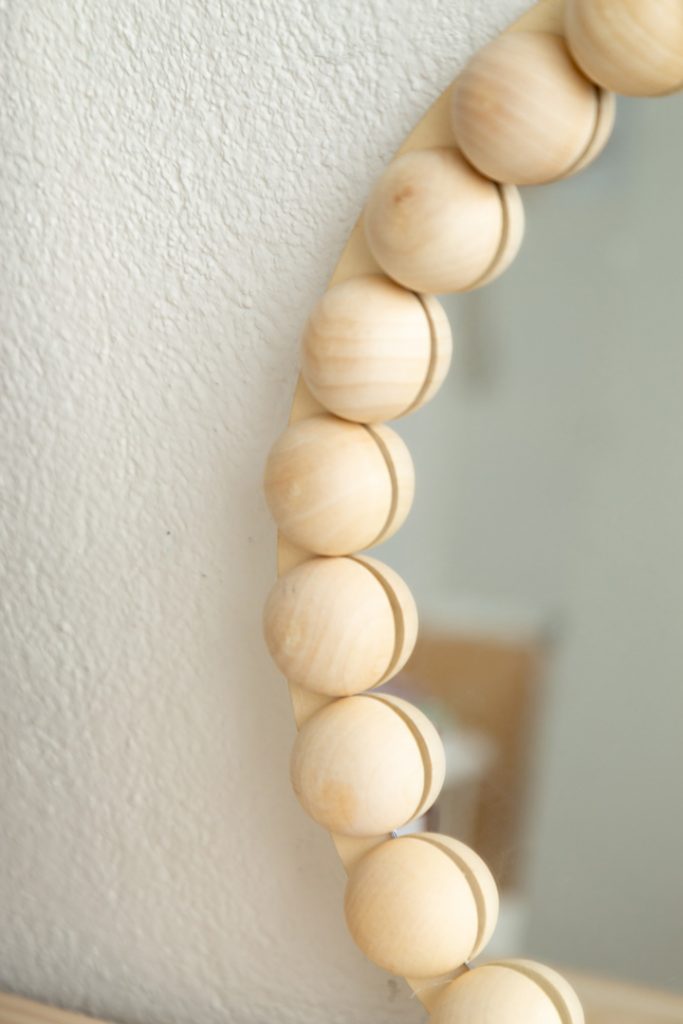 If you make this project or any other DIY projects from the blog, please tag us on Instagram @aliceandlois