DIY Wood Block Candle Holders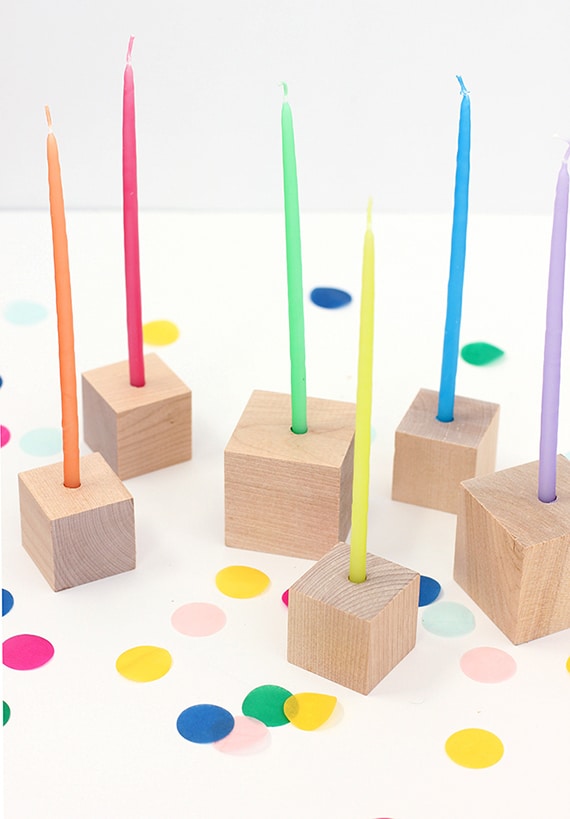 Simple. Practical. Modern. We love these words and love when they ring true for a DIY projects for Alice & Lois. These DIY Wood Block Candle Holders meet all those requirements. We adore the look of natural wood in our home and decor items. This is a simple project that requires little materials and limited steps. We used a few different sizes of wood blocks and a drill to turn the blocks into candle holders. You can use the Wood Block Candle Holders for a birthday celebration with multi colored candles. Or how pretty would a monotone candle vibe look clustering a bunch of the candle holders at the center of your table.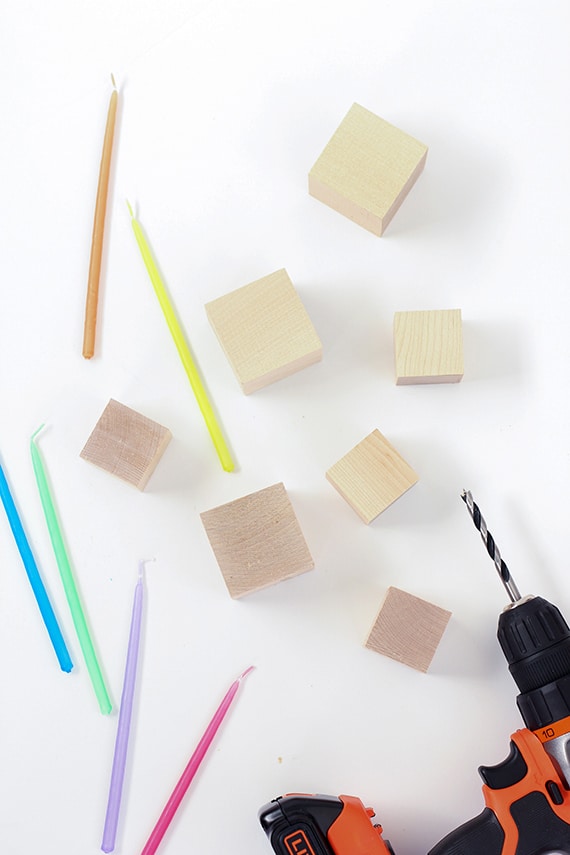 Supplies
Drill and coordinating bit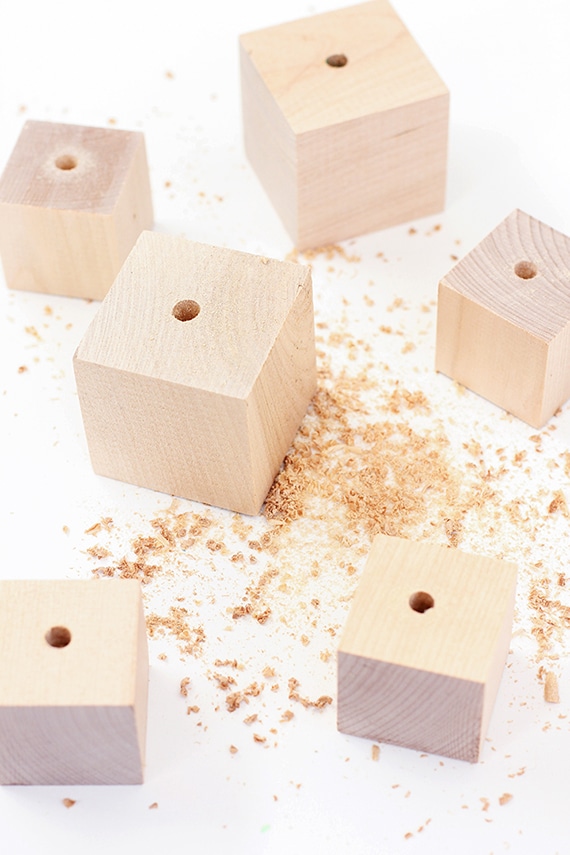 Steps
Drill holes into the center of one side of blocks. Match the drill bit to the dimension of the bottom of candle.
Lightly sand the area where you drilled hole
Light and celebrate!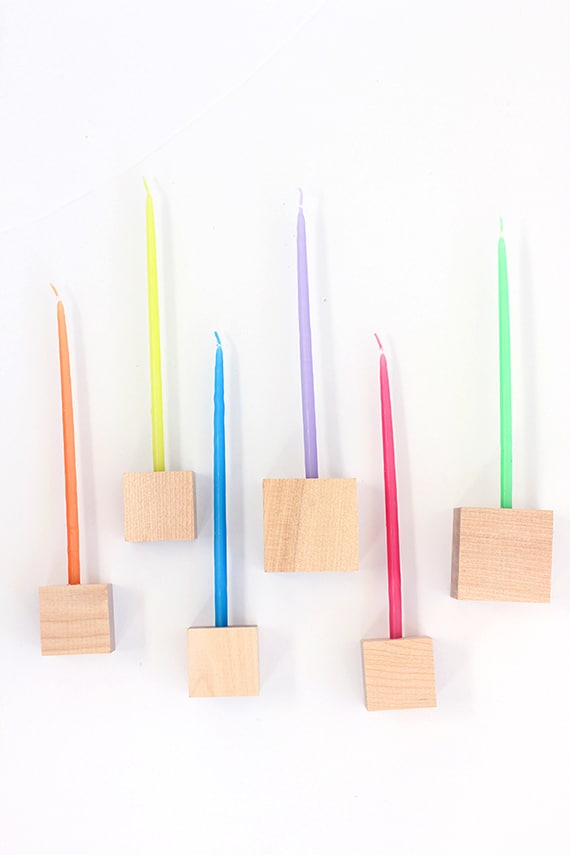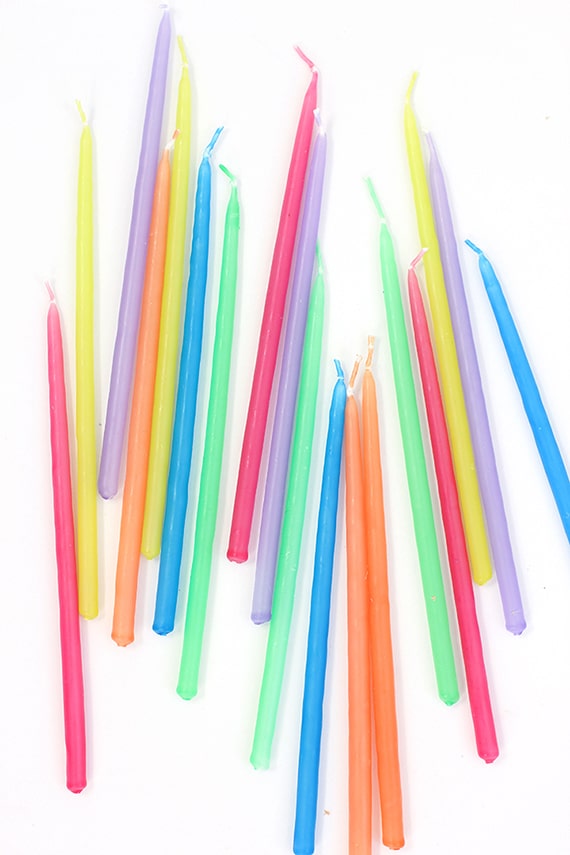 Photos by Sara Albers.