DIY Wrapped Rope Coasters
Looking for a handmade hostess gift? If so, you must try this DIY Wrapped Rope Coasters project. It is simple and so cute.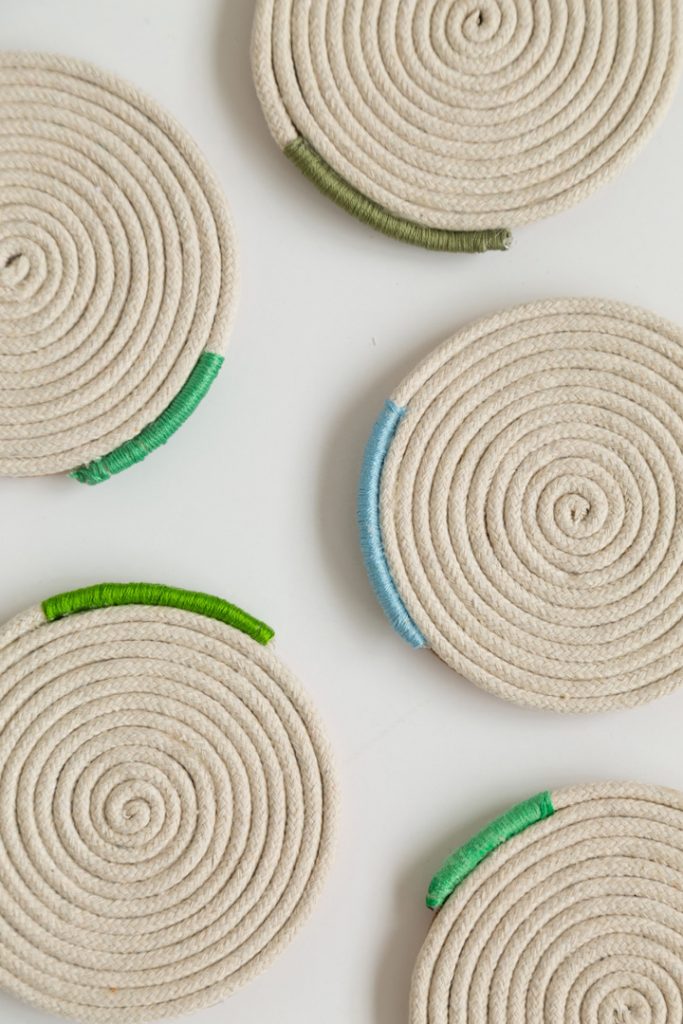 Sometimes it is the simple supplies that make the cutest craft project! This is a perfect example of that philosophy. We used cotton rope from the hardware store along with cork coasters to make these darling DIY Wrapped Rope Coasters.
Now, if you have been a long time reader of Alice & Lois, then you know that we love using cotton rope, or clothesline for projects. Do you remember the DIY Rope Planter? This was an all time favorite project!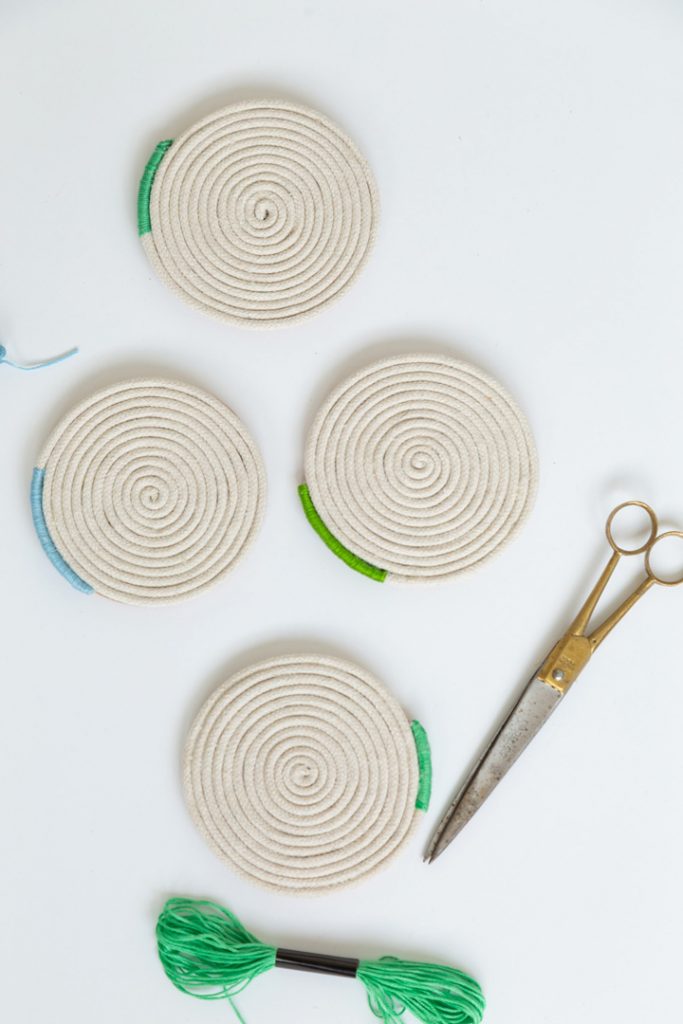 Wrapped Rope Coaster Supplies
Projects that use simple and easy to find supplies are our favorites! Here is what you need for the coasters:
How to make DIY Wrapped Rope Coasters
You can find the full supply list and tutorial over on hunker.com. We are monthly contributors to the DIY section of hunker. There are so many cool DIY projects for the home over there! Make sure and check some out.
Embroidery thread (or embroidery floss) is the key to adding the pop of color to the natural rope. It is so fun to use whatever color palette you are in the mood for! Greens and blues look so good on these rope coasters.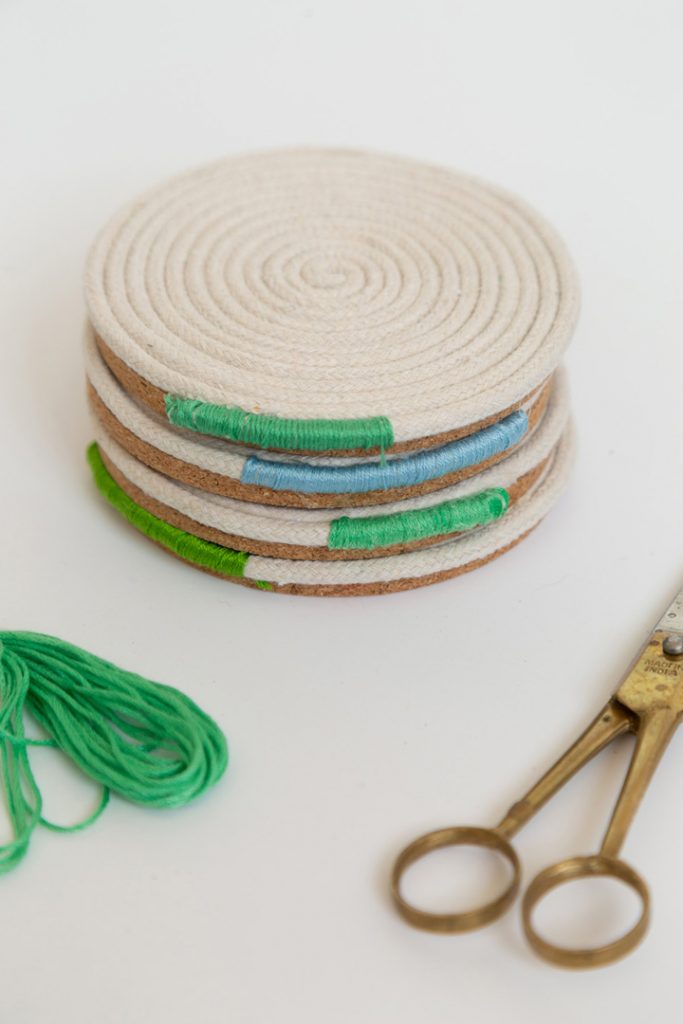 DIY projects using cotton rope
See some of our favorite craft projects using a simple material you can find at the local hardware store... cotton clothesline rope!