DIY Wrapped Rope Necklace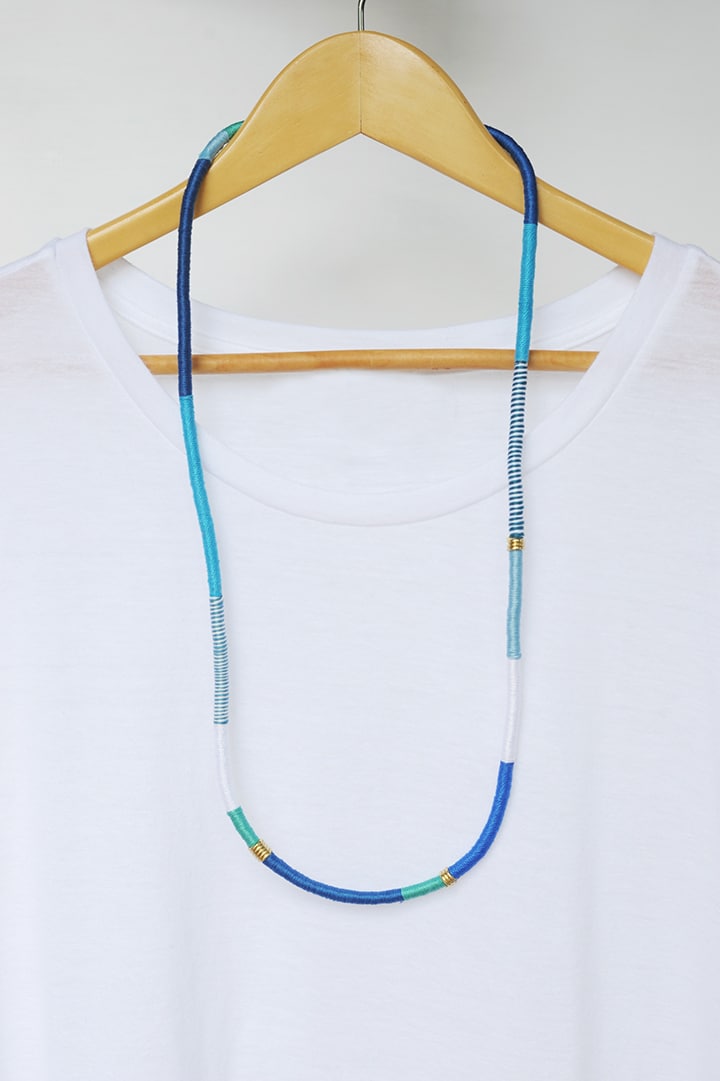 My love for embroidery thread continues with this DIY Wrapped Rope Necklace. I've done spoons, key chains, and a sunglasses case with this crafty medium and today's post is another favorite! This necklace is such a fun way to create your very own pattern with color and texture. I used two types of embroidery thread and some gold jump rings for texture and pop of metallic color. You can make a necklace using a monochromatic theme as I did or any color combinations. Of course I want to make a grey, white and black one too. This necklace will be my go-to accessory this summer.
Read more for the full tutorial…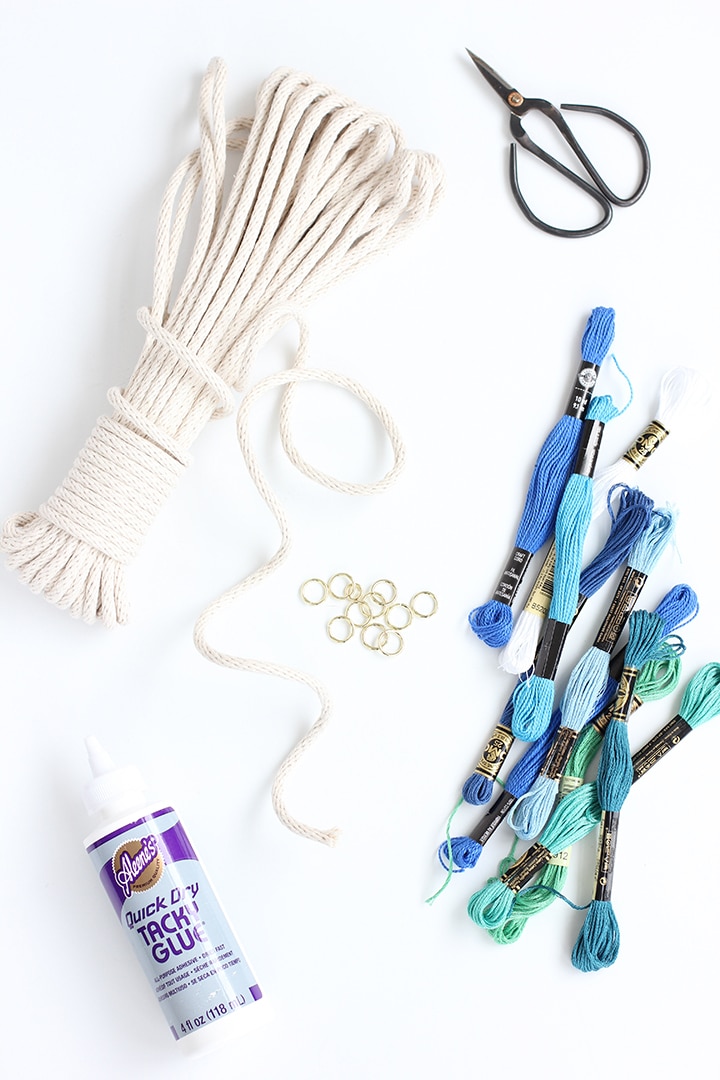 Supplies
clothes line cotton rope (1/4 inch) – you can use any thickness of rope, I went for a medium size.
tape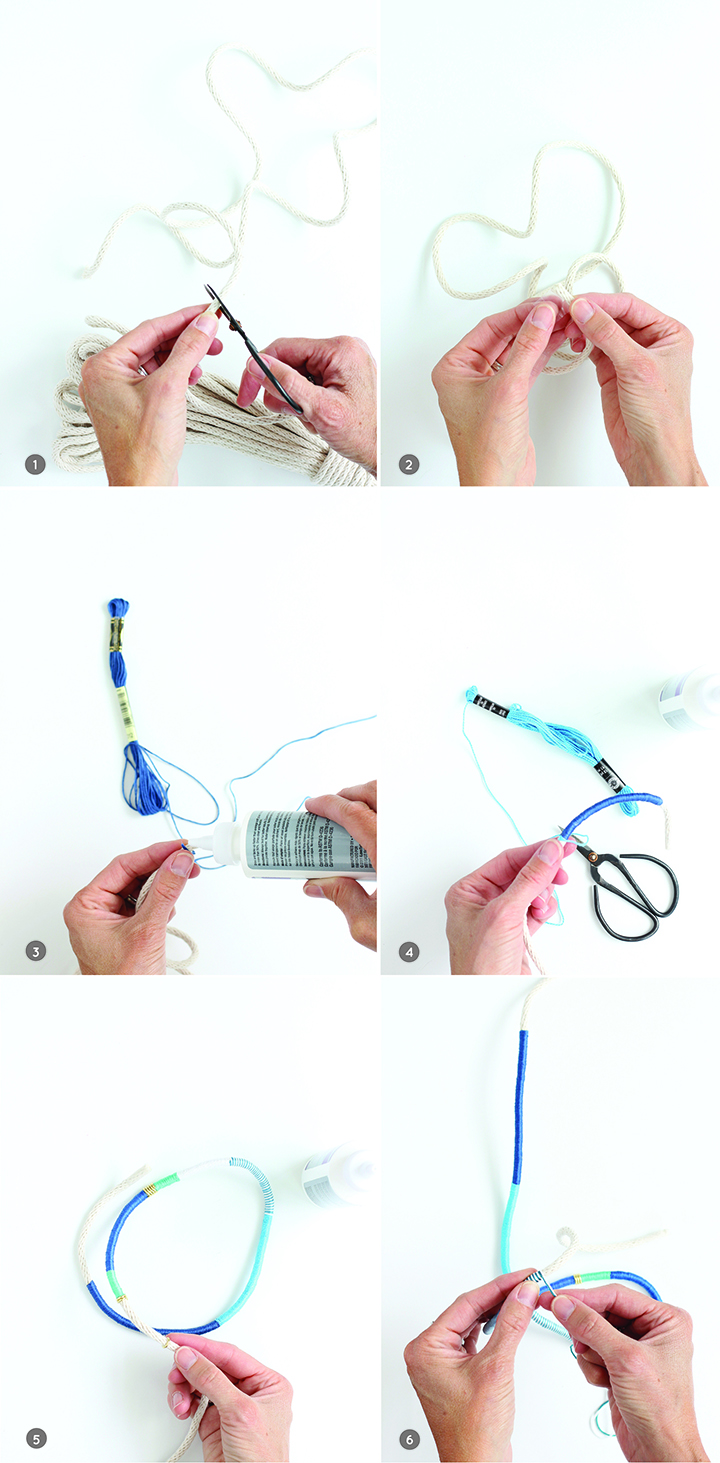 Steps
Cut a piece of rope to 35 inches (for a long necklace).
Wrap a small piece of clear tape on each end of rope.
Cut a long piece of embroidery thread. Place a dab of glue on rope (starting 3 inches from end of rope). Place the end of the embroidery thread on the glue. Hold for a minute and then start wrapping the thread around the rope.
Place a dab of glue when you are ready to end your first color. Trim the end of thread and place the new color thread on the same glue spot. Hold for one minute. Continue this each time you change colors.
Slide the jump rings onto the rope in-between the colored threads.
You can create a double color look by wrapping two threads at once. When you are ready to combine the rope ends, use a strong adhesive (like E6000) to attach ends together. Let dry for at least 30 minutes. Then wrap thread around the rope ends to finish necklace.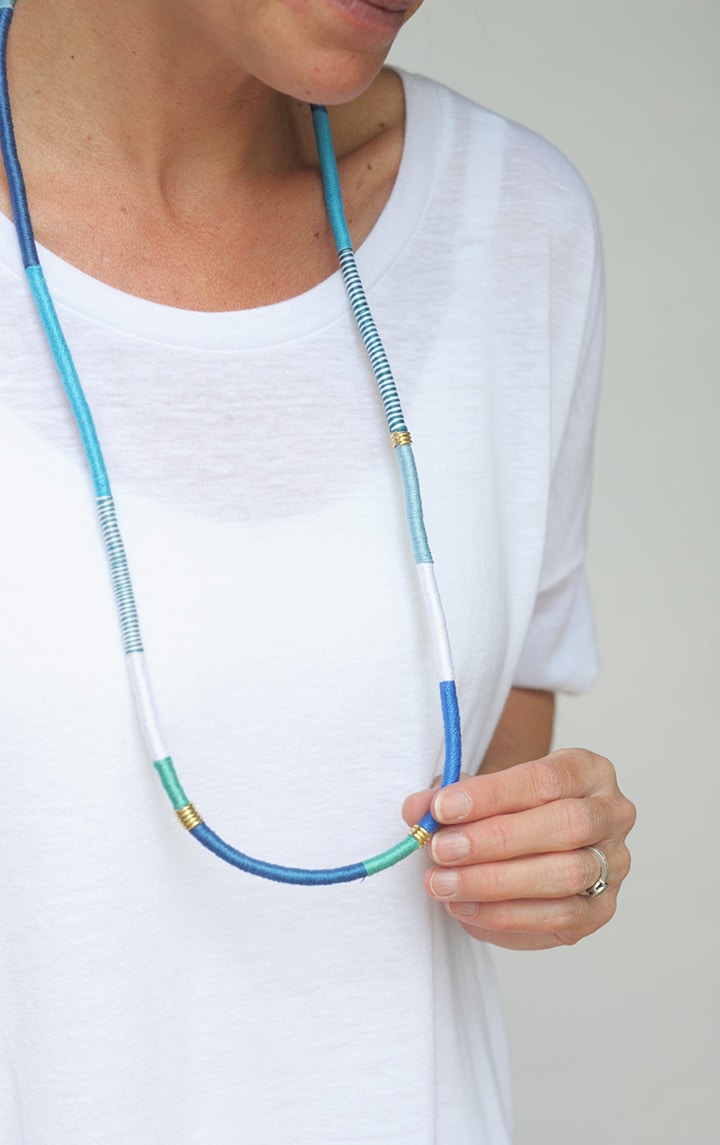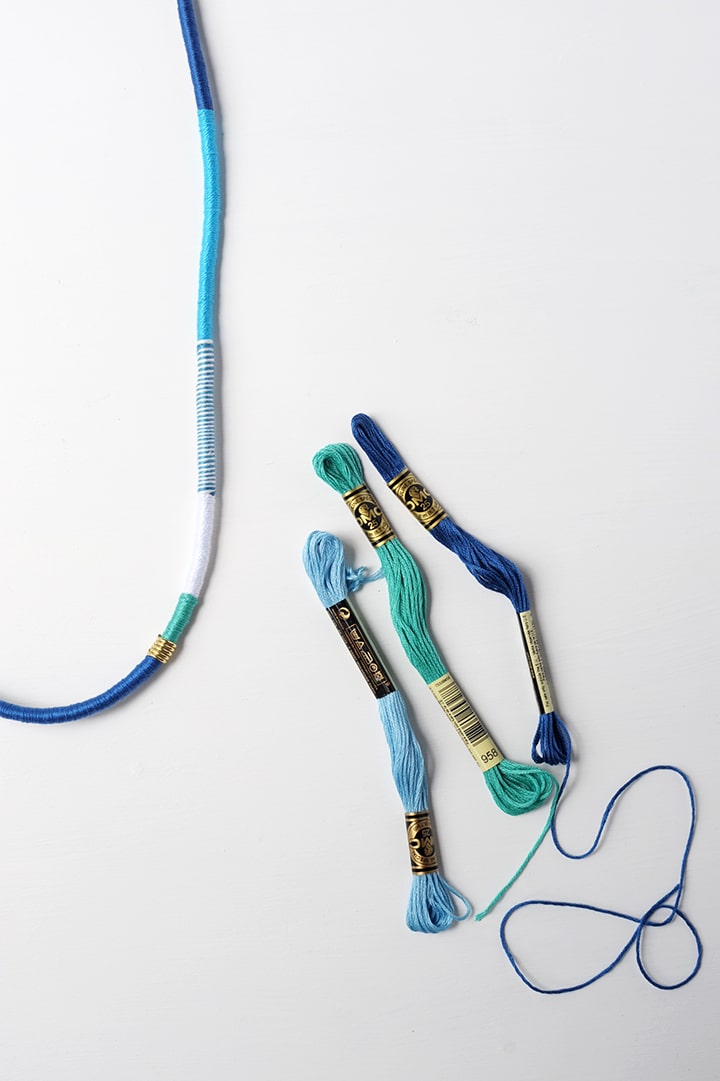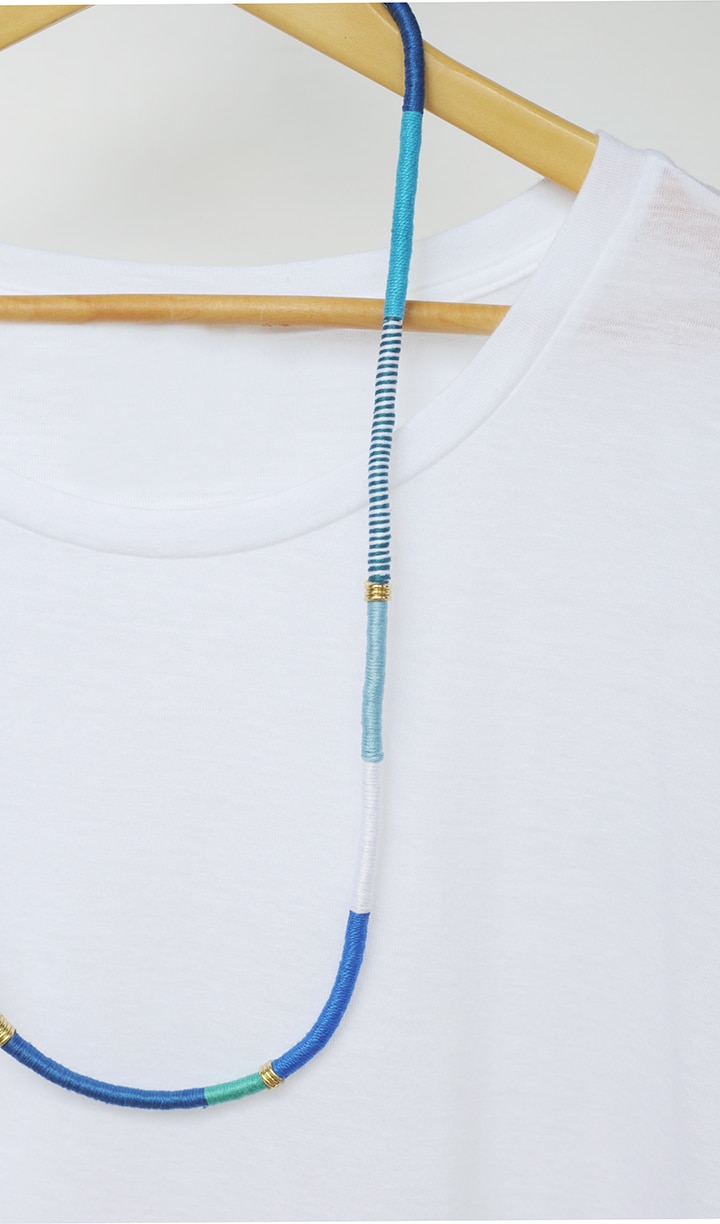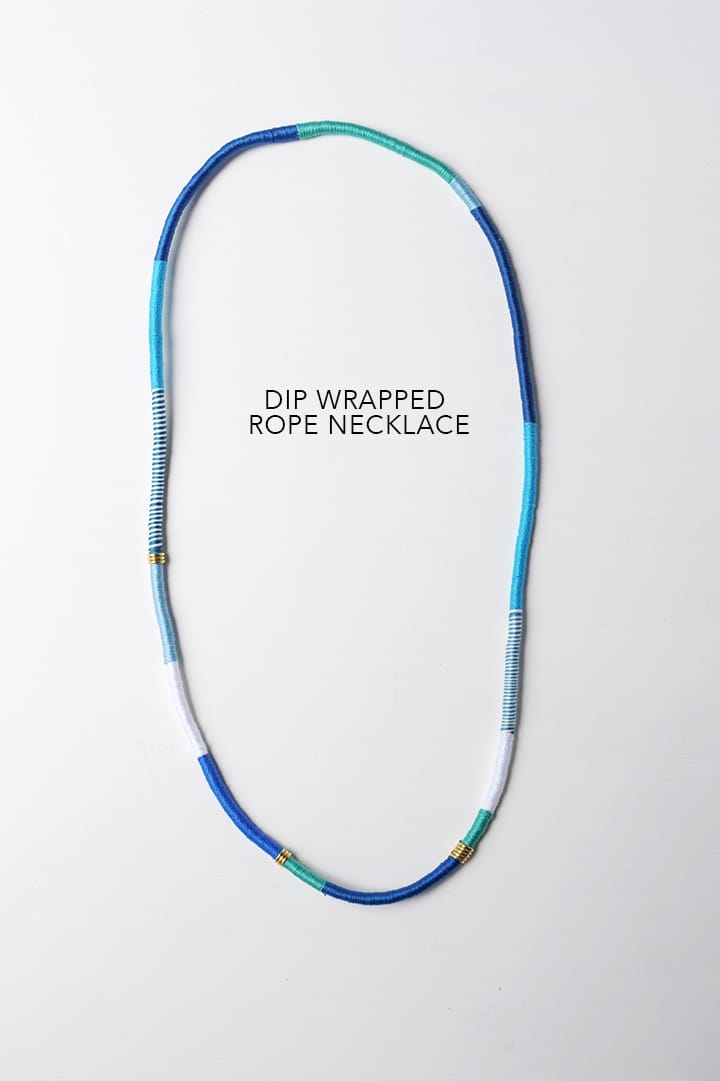 Photos by Sara Albers and Melissa Fenlon.