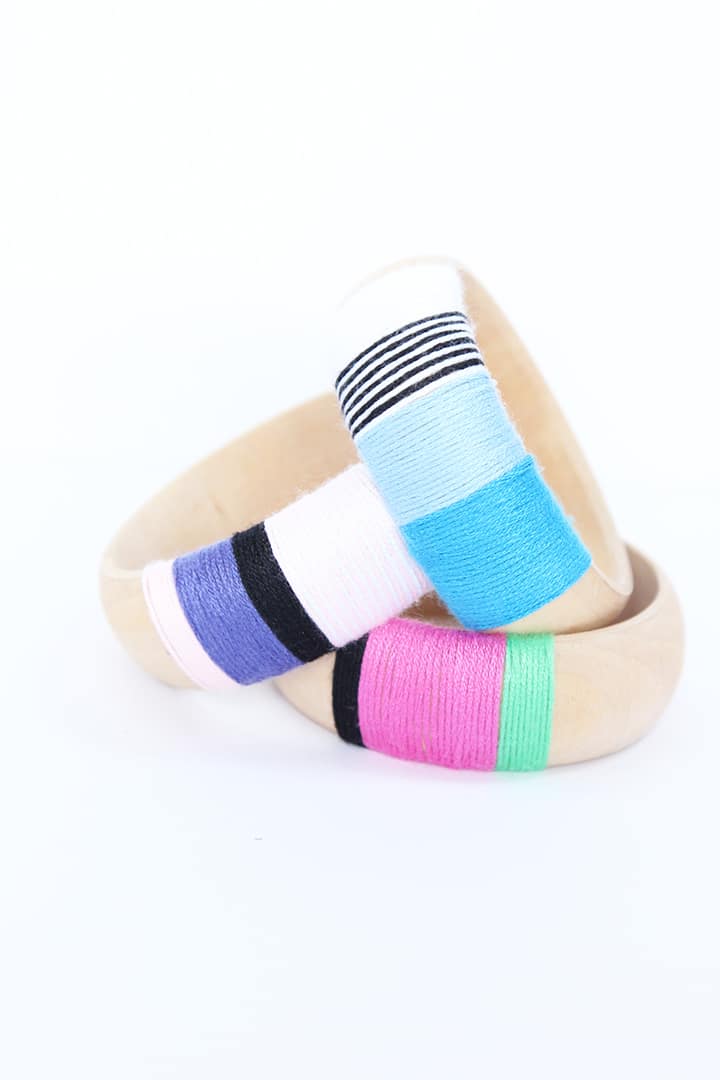 Spring is here and we are loving adding some pretty pastels to our every wear outfits. Nothing better than pinks, light blues and whites to add to the spring clothes from your closet. This DIY project is super easy and the perfect way to add these colors to your accessories. We made these DIY Wrapped Wood Bangles for Oriental Trading using simple wood bangles, embroidery floss/thread and glue. We wrapped the bangles with the thread in different color blocking. I love how the two-tone thread looks as well. You can find this full tutorial on the FUN365 site here.
Now, you might remember some of our other projects using embroidery thread as a way to add color blocking to other mediums. The Wrapped Rope Necklace is a favorite. And we cannot forget the Wrapped Rope Keychains. Another favorite are the Wrapped Wooden Spoons! I am working on another project soon with embroidery thread that I cannot wait to share.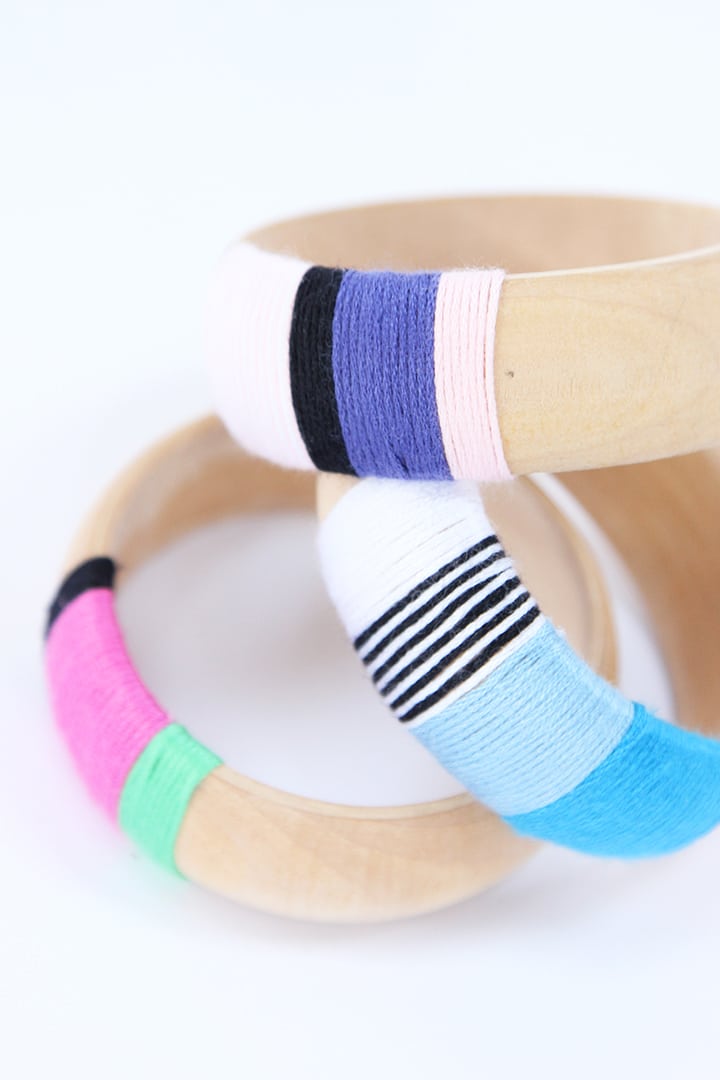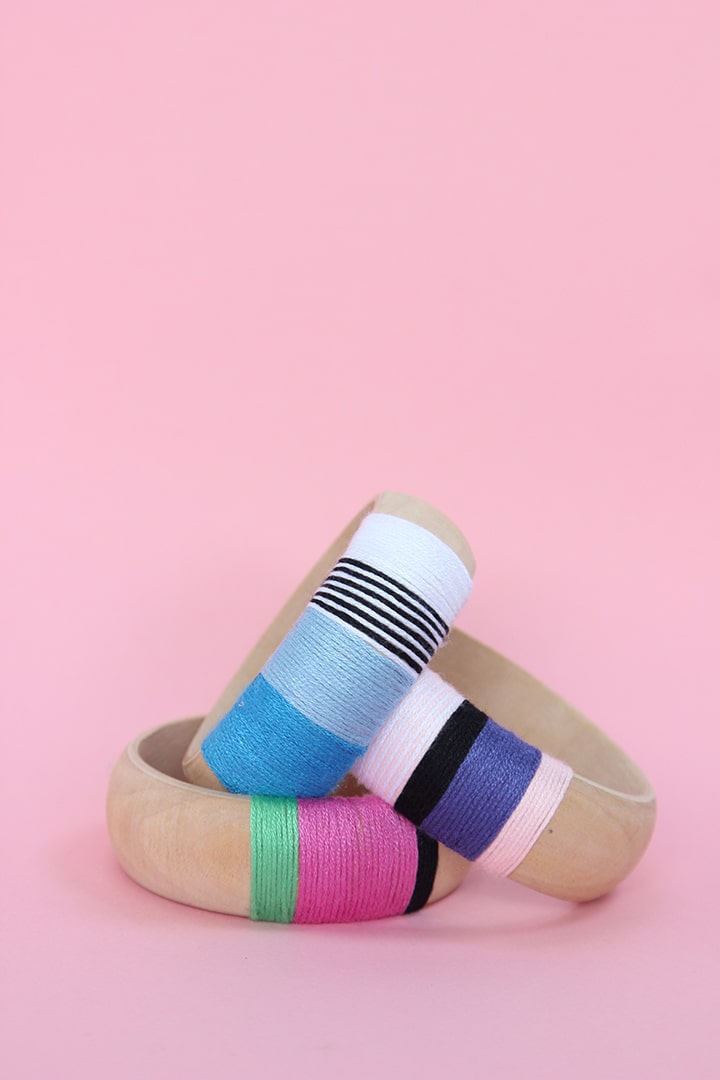 Photos by Sara Albers.