DIY Wrapped Wooden Spoons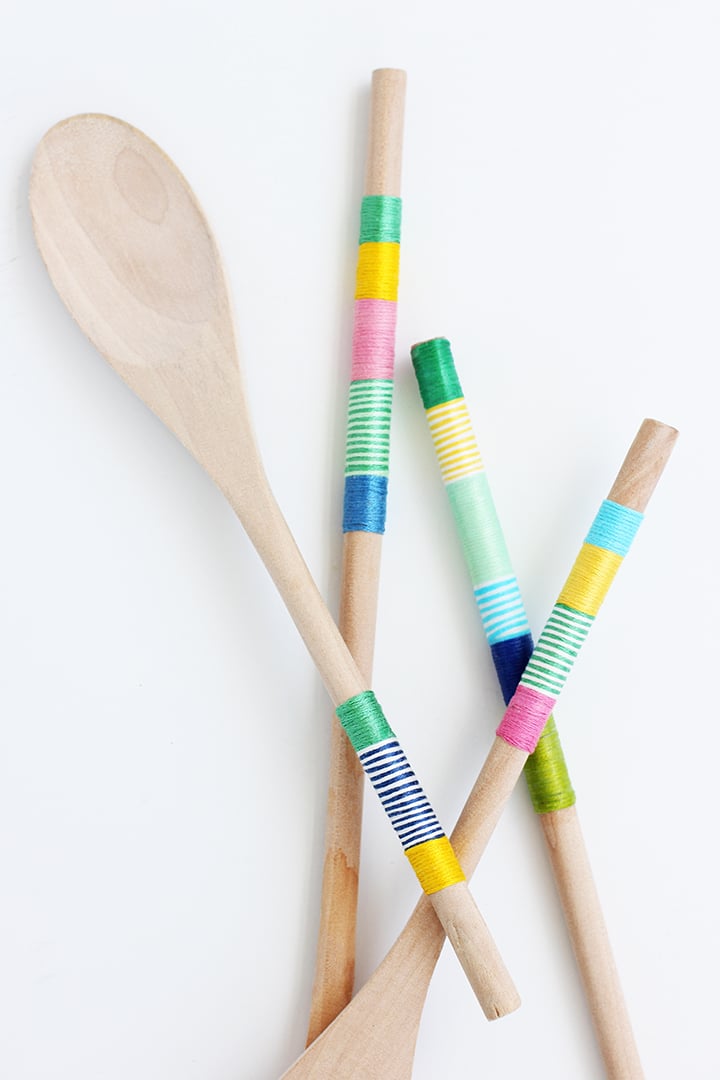 I have been working on some fun new DIY projects using a similar component in each project – embroidery thread, also known as embroidery floss. I am obsessed with the versatility, color and ease of use. Remember the rope tassel keychains I made? That is when the obsession started. Over the next month I will be sharing more DIY projects that use embroidery thread, so stay tuned!
Today I am sharing a simple DIY using the thread and wooden spoons. With summer is full swing, I am needing a go-to hostess gift for the evening BBQs and gatherings at friend's houses. This DIY is perfect!
Read more for the how-to for the DIY Wrapped Wooden Spoons project…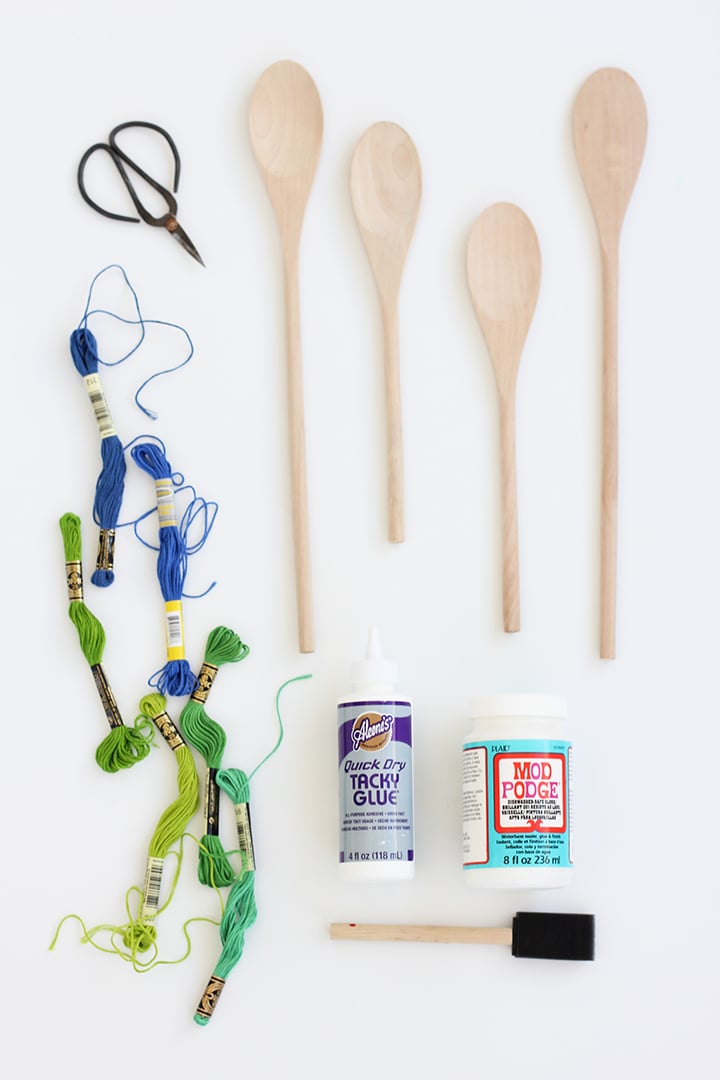 Supplies
wooden spoons
embroidery thread
quick dry glue
Mod Podge (dishwasher safe)
sponge brush
scissors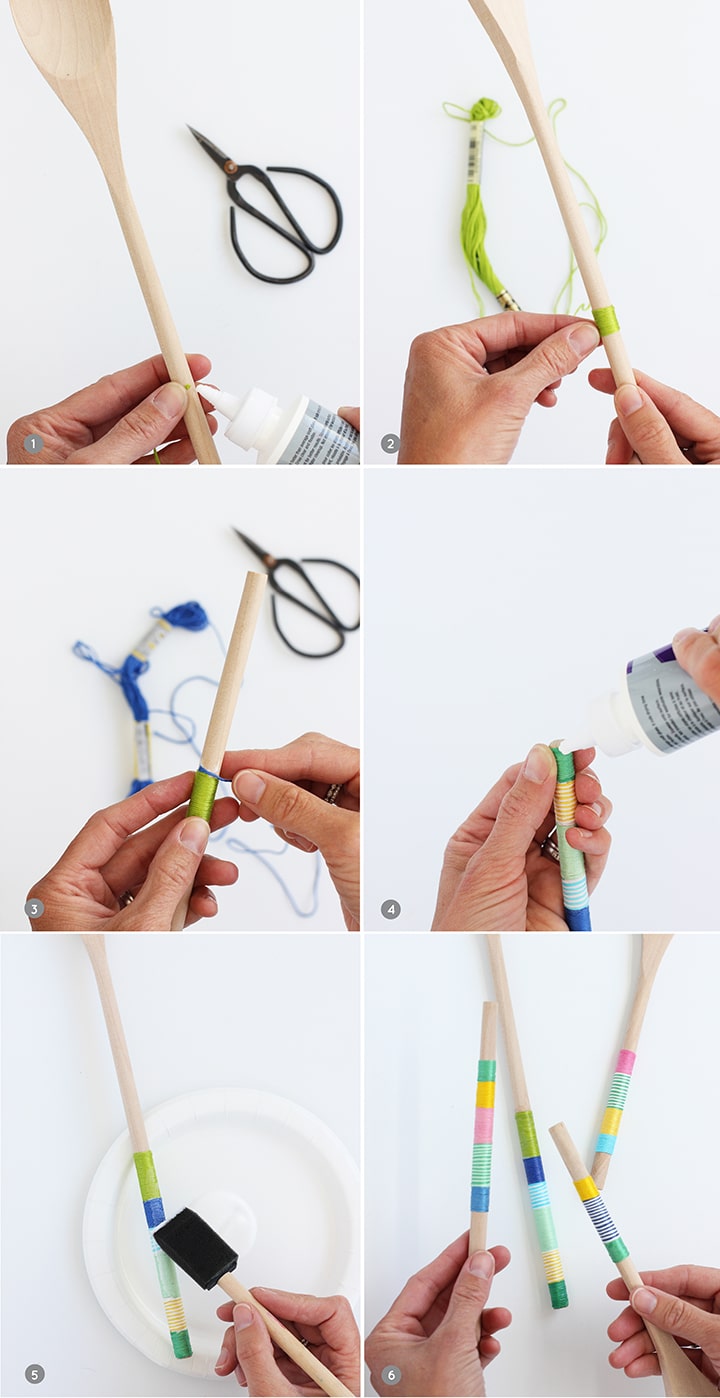 Steps
Determine your color palette for the spoon. Next, start with your first color. Place a small amount of glue on the spoon and press the end of the thread to the glue with your finger. Have a towel handy to clean your hands.
Wait one minute and then start wrapping the thread around the spoon. Trim and glue the end when finished with this color.
Place the next color on the glued area of rope where you finished the last color. Wrap around the rope and repeat the steps above. To get the multi colored area like I did on my spoons, wrap two colors at the same time.
When you have wrapped your last color, add glue and secure.
Next you will want to seal the spoons. I used the dishwasher safe mod podge. Follow the directions on the packaging as you have to "cure" the sealant for one month. I used this mostly for the sealing. I don't intend to put wooden spoons in the dishwasher.
Enjoy your new spoons!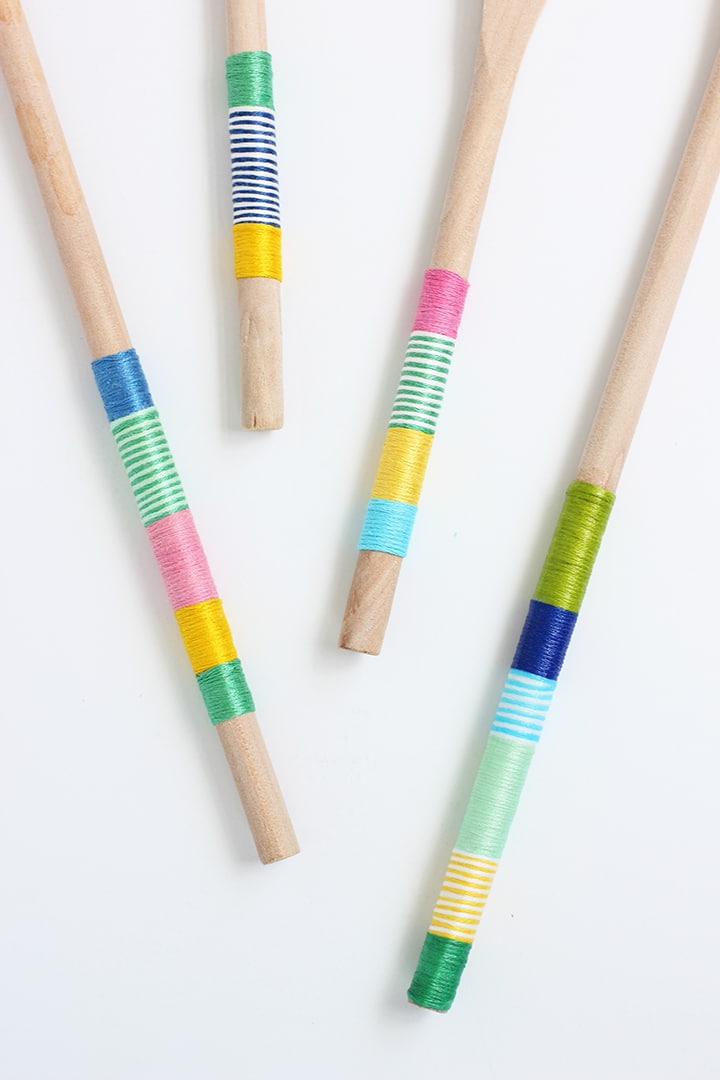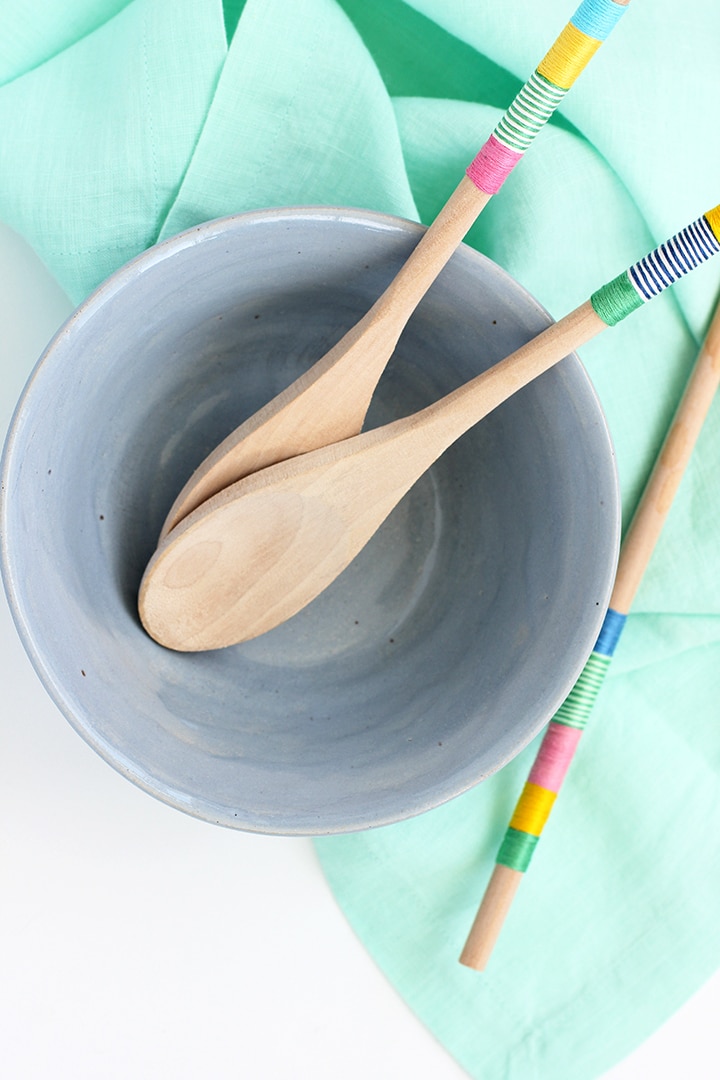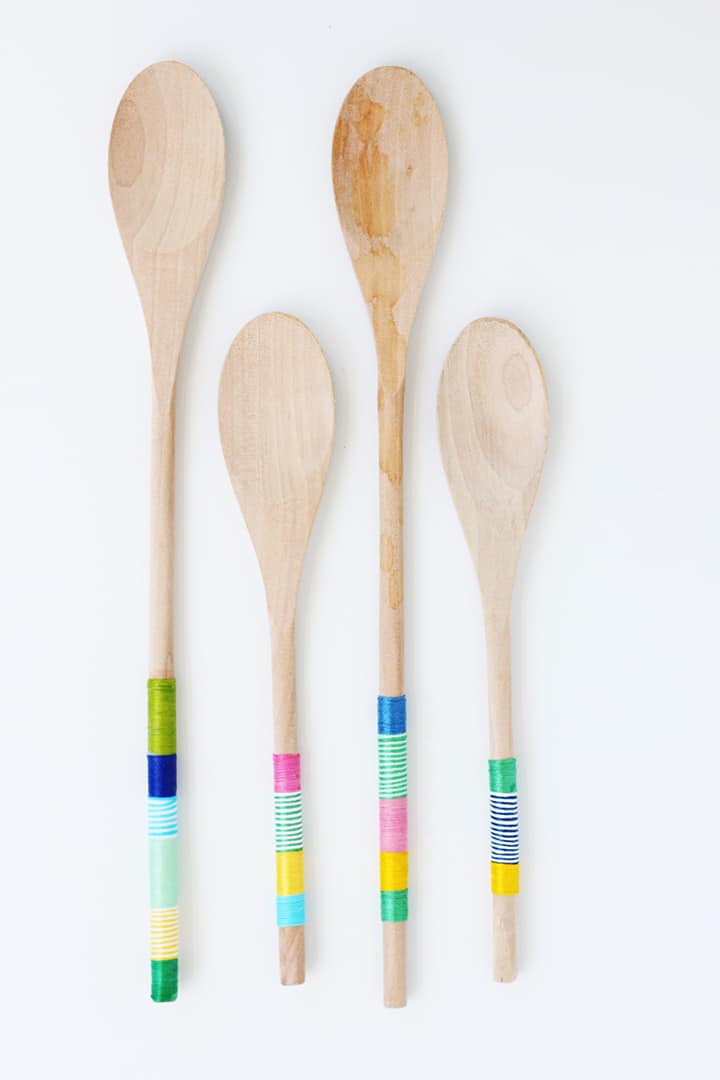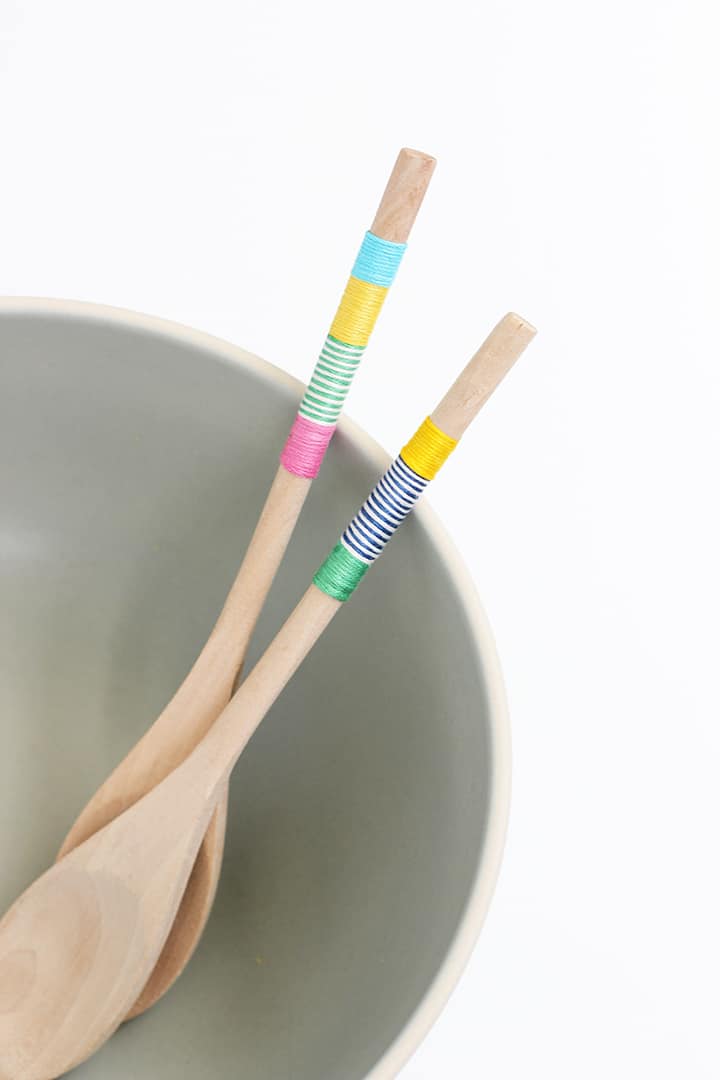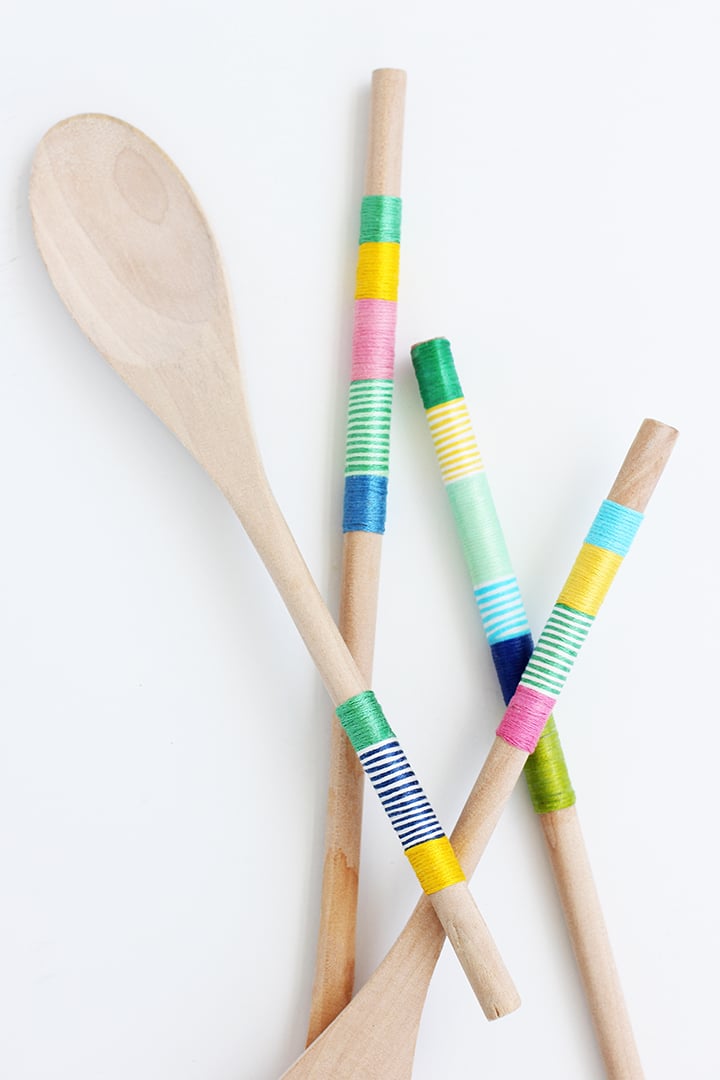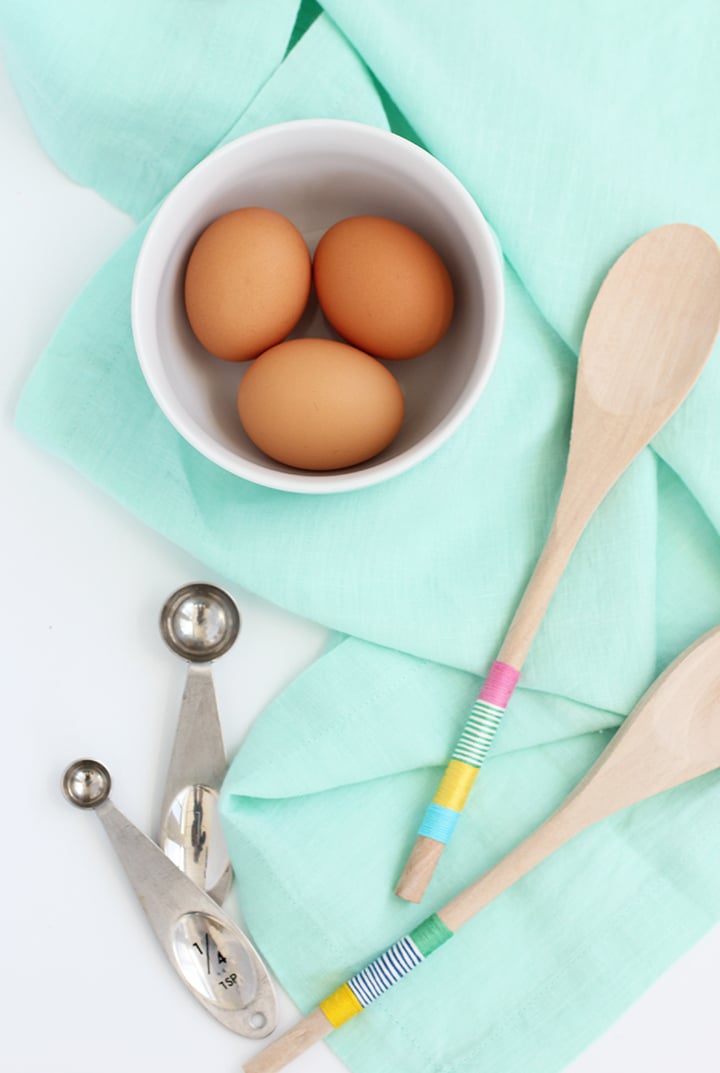 Photos by Sara Albers.