Check out a roundup of some wonderfully Easy DIY Ornaments for this holiday season.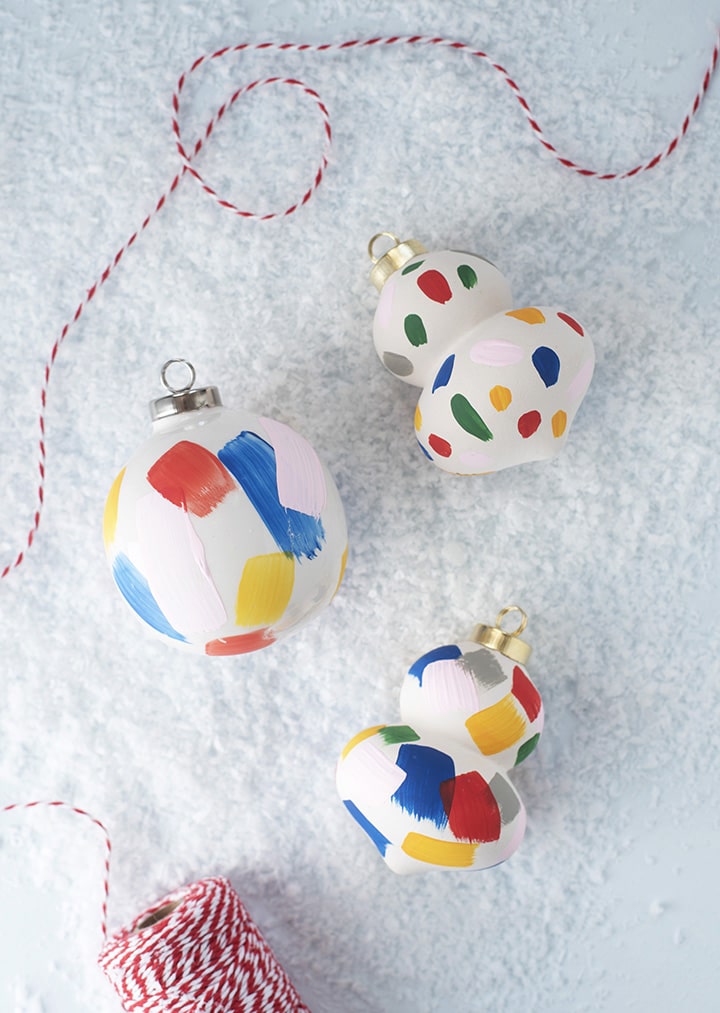 We created five easy DIY ornaments for our friends over at Fun365. Many are hand painted, but don't worry, you don't have to be an artist to create these hand made ornaments.
Like this ornament above, you just have to paint on some broad brush strokes to achieve this colorful modern look. One uses mod podge and patterned napkins! Head over to Fun365 for the full tutorial and see some more pics of our creations!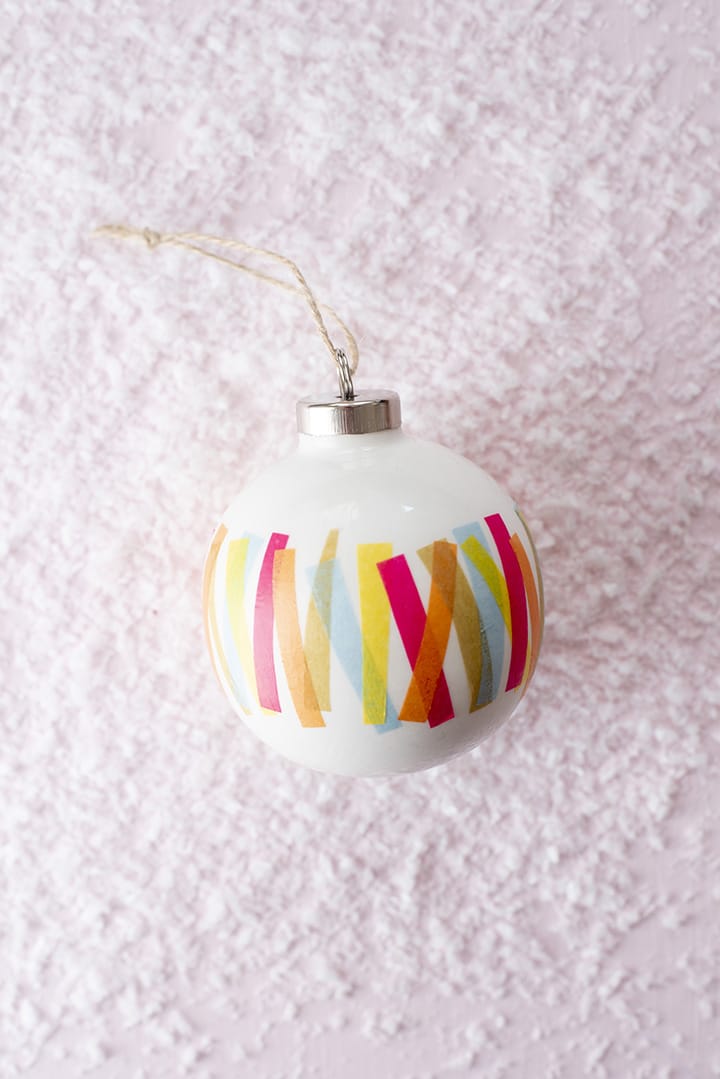 This one above is so simple, just cut strips of tissue paper and glue on using Mod Podge! Choose any color combo you want to get a simple, colorful look.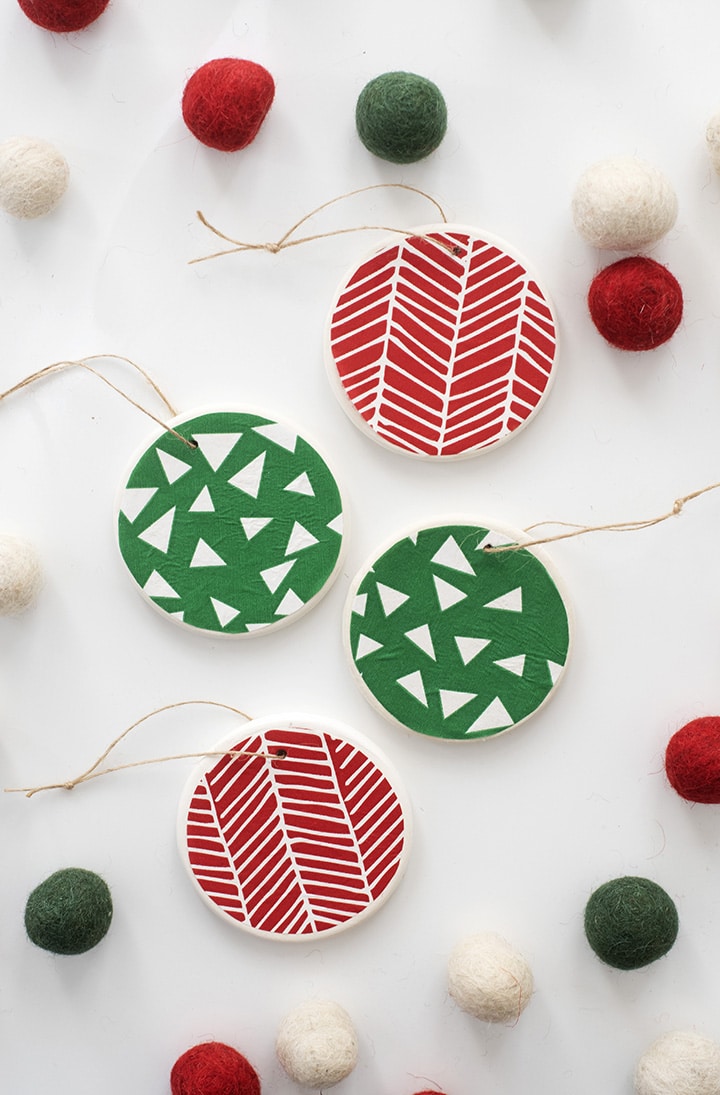 And would you ever guess that these ornaments are made using cocktail napkins from Oriental Trading! We love the modern patterns and splash of Christmas colors.
As you know, we love making homemade Christmas ornaments and wanted to share some of our favorites:
DIY Clay Rainbow Ornaments – a colorful and modern take on rainbows.
DIY Mod Painted Ornaments – easy to make modern wood ornaments.
Indigo Marbled Ornaments – our absolute most popular ornament tutorial!
And more faves…
DIY Wood Bead Snowflake Ornament