Easy Frittata Muffin Recipe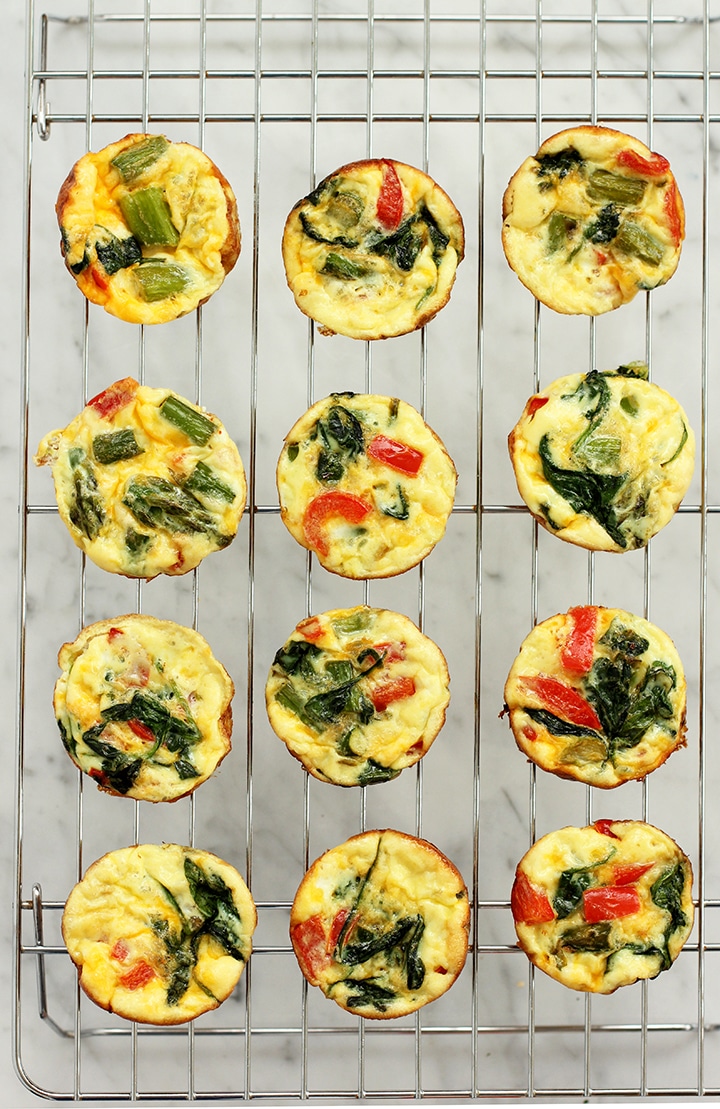 We are big fans of making our school mornings as easy as possible. We have learned (maybe the hard way) that having protein packed and yummy breakfast foods ready to warm up in minutes makes our lives so much easier. Today we are delighted to partner with our friends at Horizon Organic to share a family favorite recipe for Easy Frittata Muffins. Make ahead and they're ready to serve!
We love serving this easy frittata muffin recipe on busy mornings because we can make them ahead the night before and refrigerate. Just reheat in the morning for a protein packed breakfast. These are also great for those running-late mornings where you can grab some frittatas muffins and Horizon milk boxes and be out the door in minutes.
Read more for the full recipe…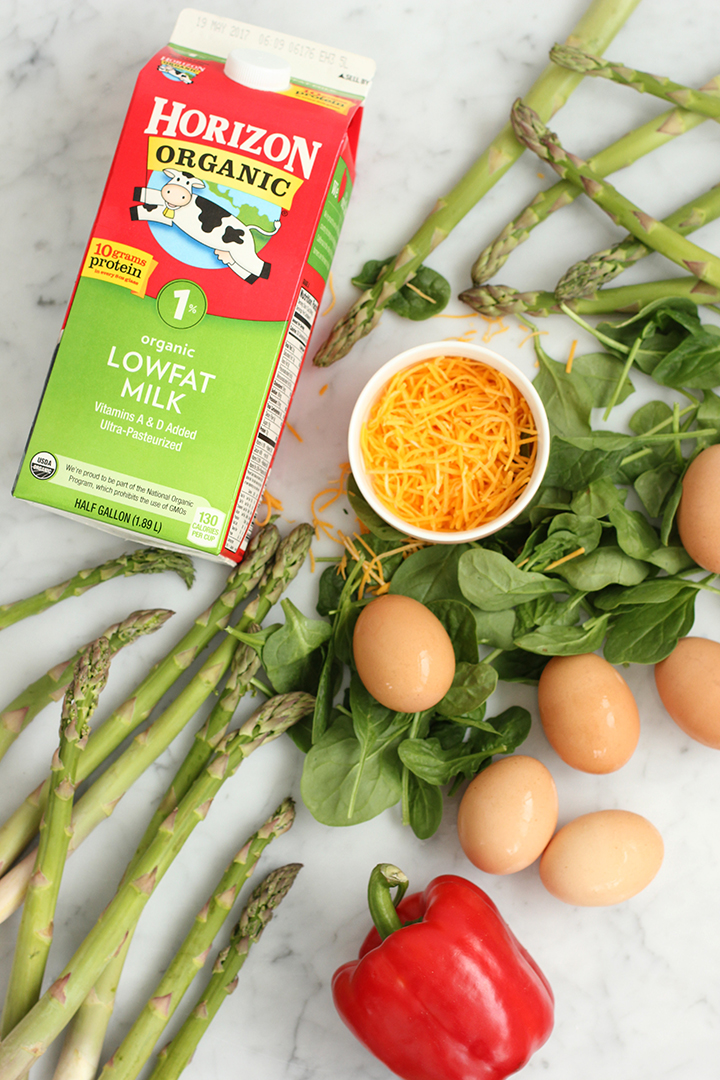 Easy Frittata Muffin Recipe
6 eggs
½ cup milk
¼ t salt ½ t pepper
½ cup cheddar
½ cup chopped red pepper
½ cup chopped asparagus
2 handfuls spinach
makes 12 frittata muffins
Heat oven to 350 degrees. Grease muffin pan.
Sauté chopped red pepper, asparagus and spinach with one tablespoon of oil for 5 minutes. Do not overcook. You still want the pepper and asparagus to be crunchy.
Whisk together eggs and milk in mixing bowl. Add salt and pepper and stir. Then add cheese and veggies, stir.
Use a measuring cup to fill muffin pan with 1/2 cup of egg mixture.
Bake for 20 minutes, or until set. Remove from oven and cool on rack for 5-7 minutes. Best when served warm.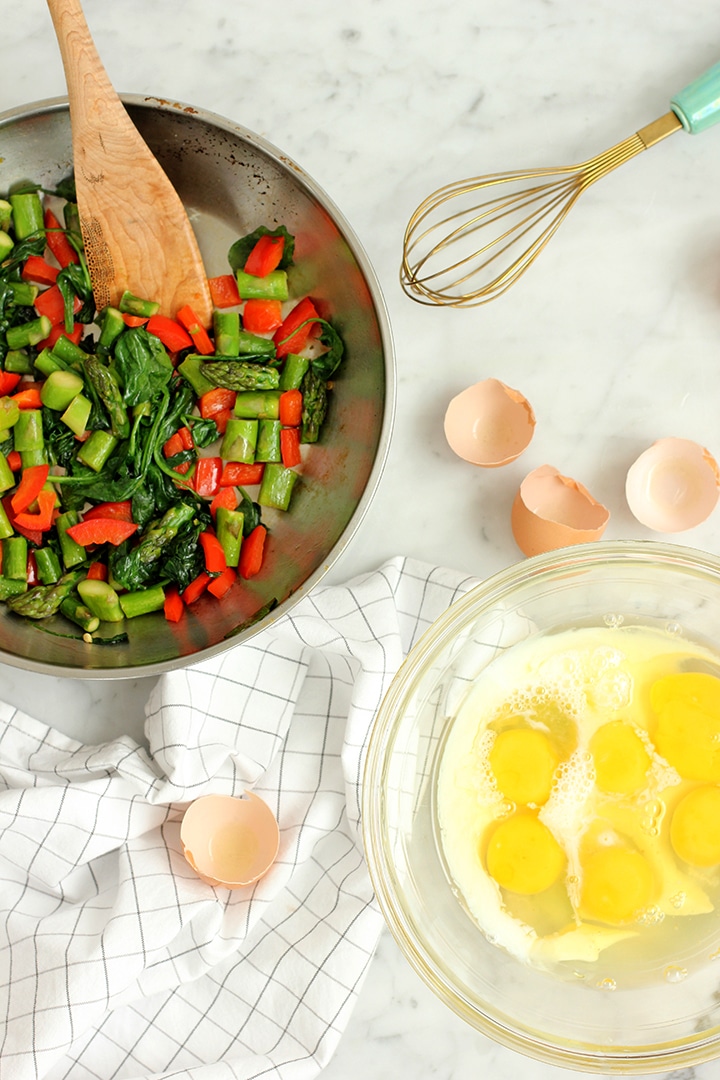 We have to admit we're also big breakfast for dinner fans. We set out a "make your own frittata muffin" area on the kitchen island. The girls can help whisk the eggs and milk, then we pour the mixture into the muffin pans. The girls can then choose their favorite ingredients that we've already prepped to add to their frittata muffins! Cheese, veggies, even cooked sausage or bacon! Getting our kids in the kitchen creating their own culinary masterpieces makes for not only great family time, but it's giving them confidence in the kitchen. And confidence in the kitchen helps our kids make the best choices when faced with "What should I eat?" We love teaching our girls simple recipes that they can remember easily.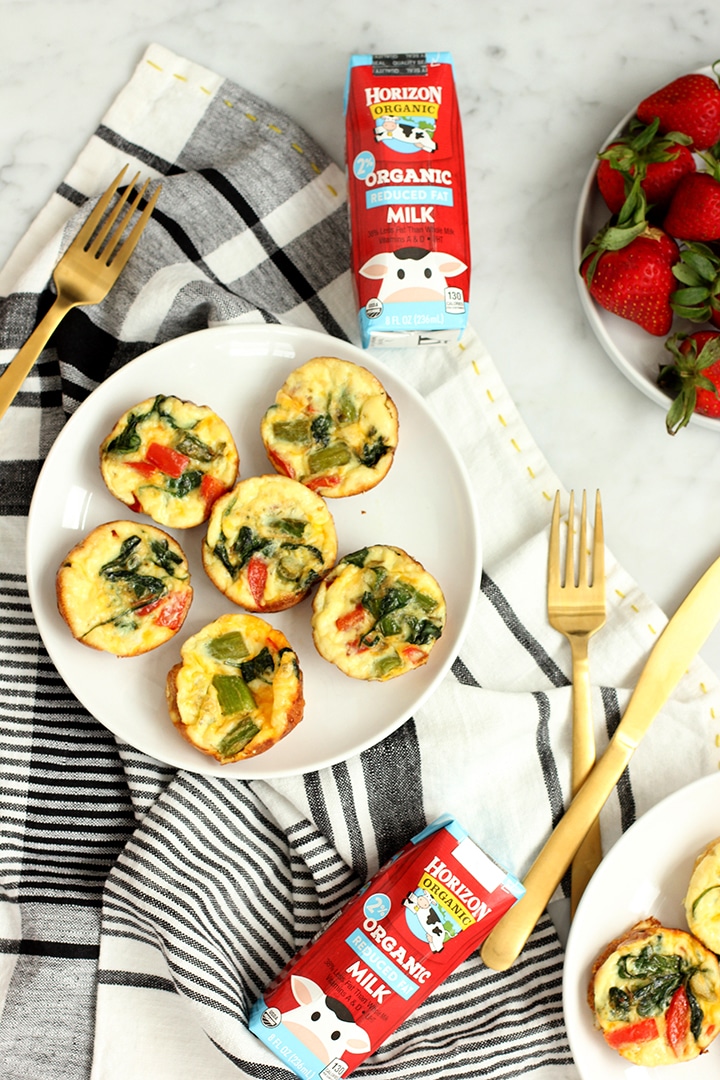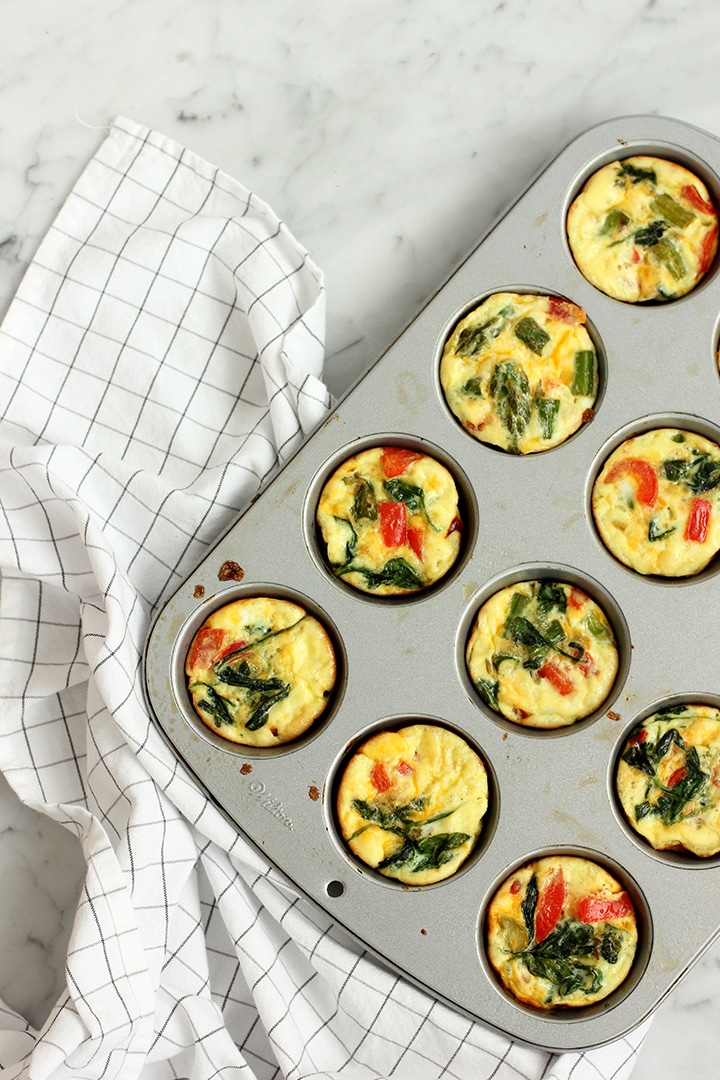 We hope you guys love making these frittata muffins as much as we do at our homes. Our mom first introduced us to these egg muffins years ago and she loves serving them when all the grandkids are home. They're truly so easy, totally convenient and we love that they're nutrient rich. Enjoy!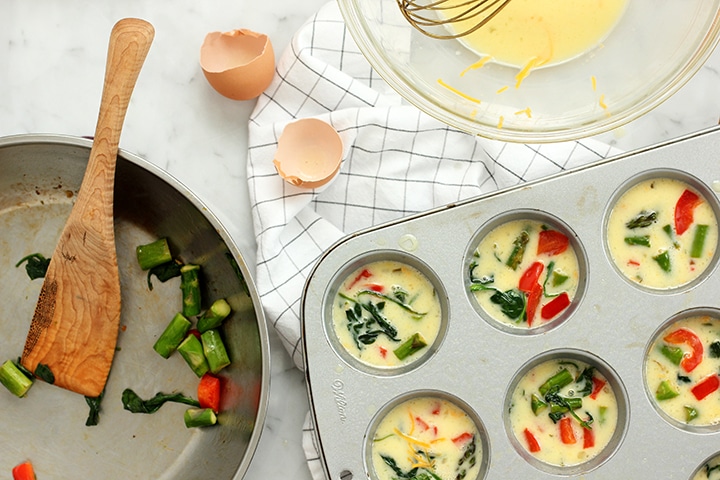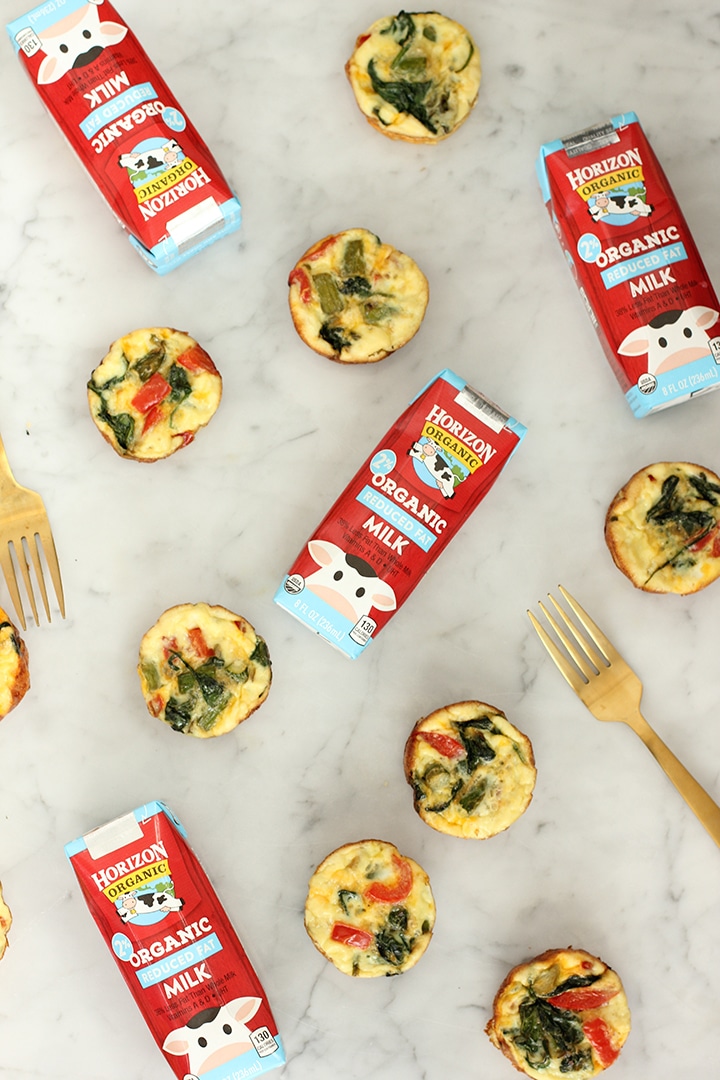 photos by Sara Albers. all rights reserved.
This is a sponsored conversation written by me on behalf of Horizon Organic. The opinions and text are all mine.