Easy Hand Painted Wrapping Paper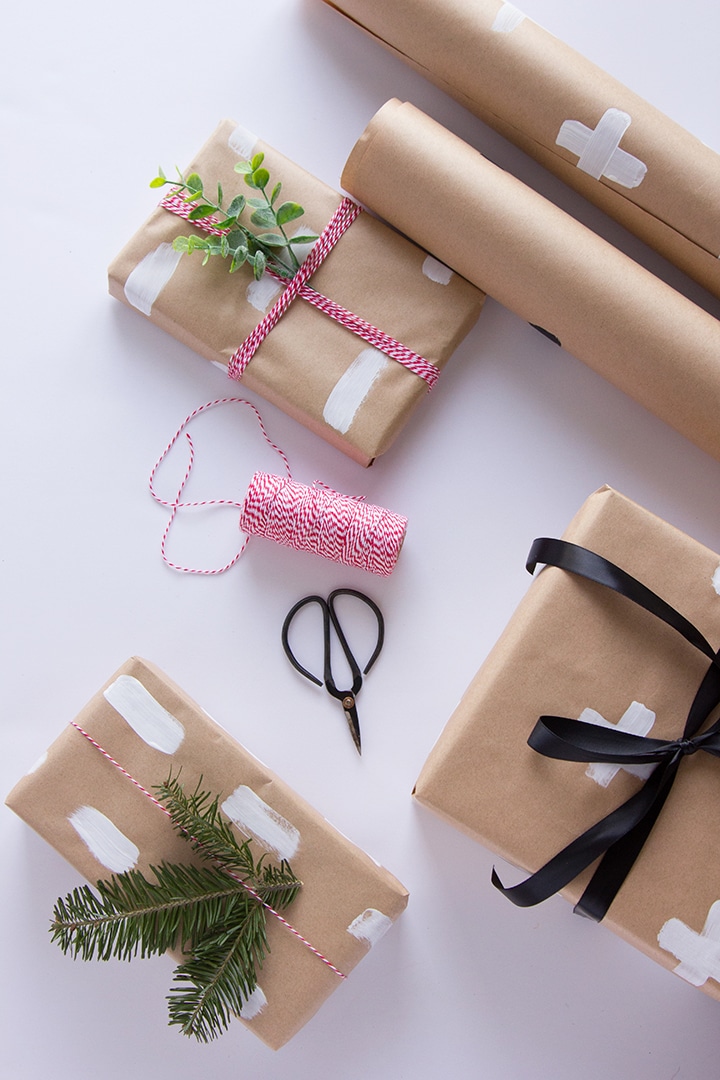 We just adore using rolls of brown craft paper as wrapping paper during the holidays. So if you are looking for a way to add some pattern and a handmade touch to that plain brown craft paper – we have an easy way to do just that. We made a DIY video tutorial on how to paint simple brush stroke patterns on the brown paper. You can use different size brushes to get different looks on the paper. Use a simple brush stroke for one look, use a smaller brush to make an "x" pattern. I love the look of hand painted wrapping paper. I painted my paper with black and white paint – that way I can add any color bow to the package. I love to use unexpected colors during the holiday – like black with a pop of red, or light blue, navy and gold. Add a free printable gift tag on top of the gift and you are ready.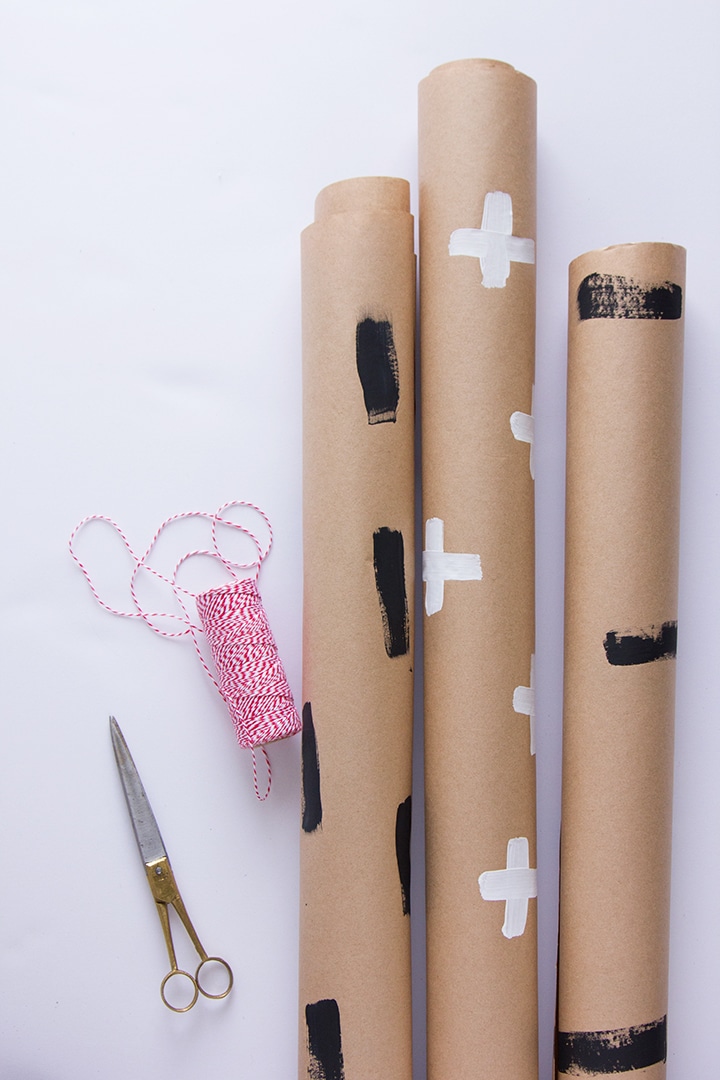 Easy Hand Painted Wrapping Paper is also a great family activity. We have used stamps in the past, but the painted paper adds so much personality! The kids love to paint on the paper as well. You can roll out the paper on a table top or even the kitchen floor for the kids. I would recommend using washable paint is you make this a kid-friendly activity!
See the video we made using the Darby App!

Happy holidays!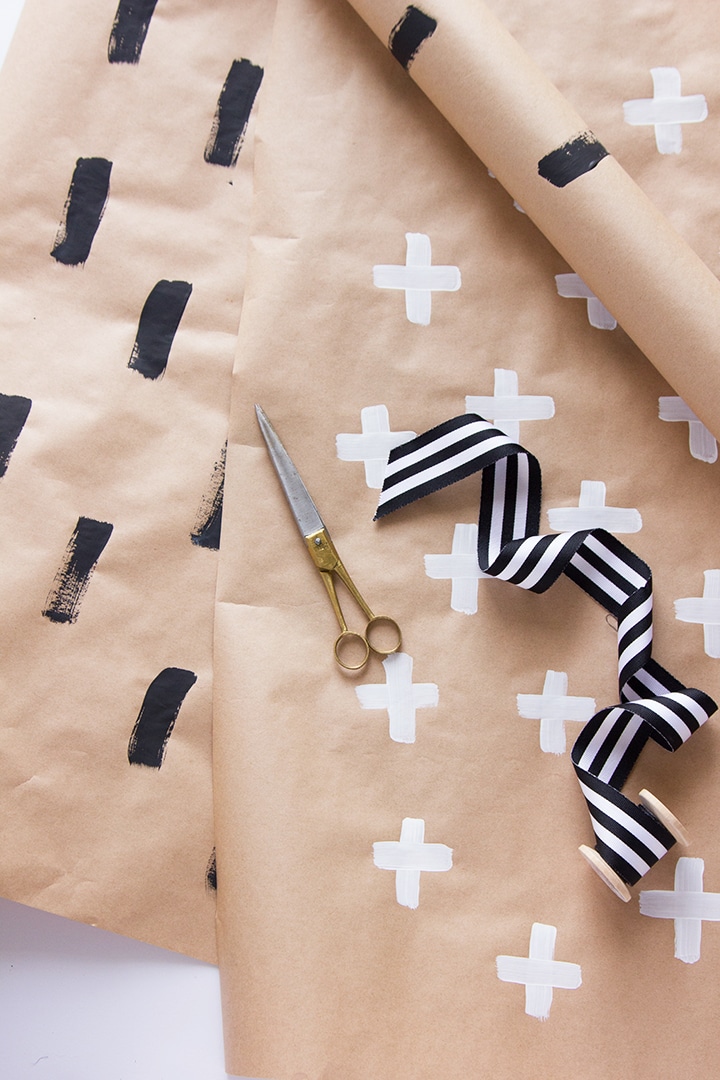 Photos and video by Sara Albers.