Easy Holiday Entertaining – Snickerdoodles and Crispin Hard Cider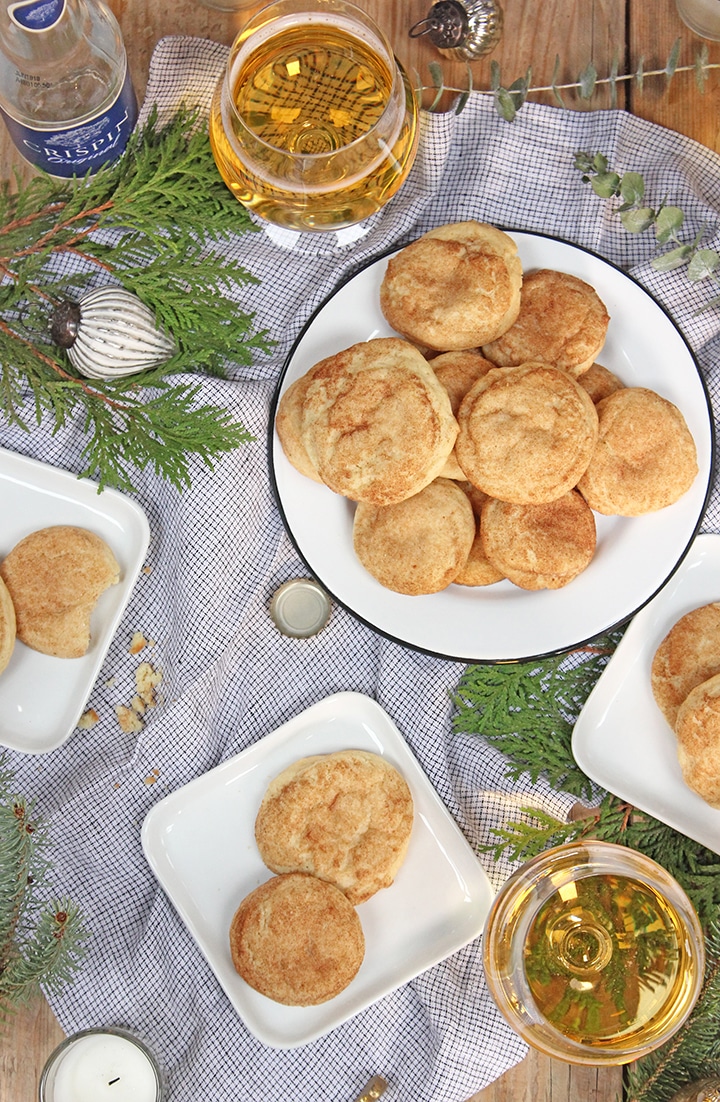 A family snowball fight. Sledding under a crisp December night sky. Heading back inside to fresh-baked snickerdoodles and a glass of Crispin Hard Cider. Sounds just about perfect, doesn't it?
We've partnered with Pints and Plates to share our favorite snickerdoodle recipe, along with some tips on keeping holiday desserts fun and simple – easy holiday entertaining ideas! Hosting family gatherings during the holidays can be a lot of work. We've learned over the years that simplifying what's on the menu can go a long way in giving you more time to share the holidays with the ones you're hosting.
Some of our favorite desserts to make during the holidays are cookies… lots of cookies! We think you'll love this family snickerdoodle recipe, they're fluffy and delicious and pair perfectly with a Crispin Hard Cider. We love serving cider with desserts like snickerdoodles – it's casual and the fresh apple flavor goes so well with the cinnamon in the cookies.
Read more for some tips on making Snickerdoodle cookies paired with Crispin Hard Cider, as well as some easy holiday entertaining tricks.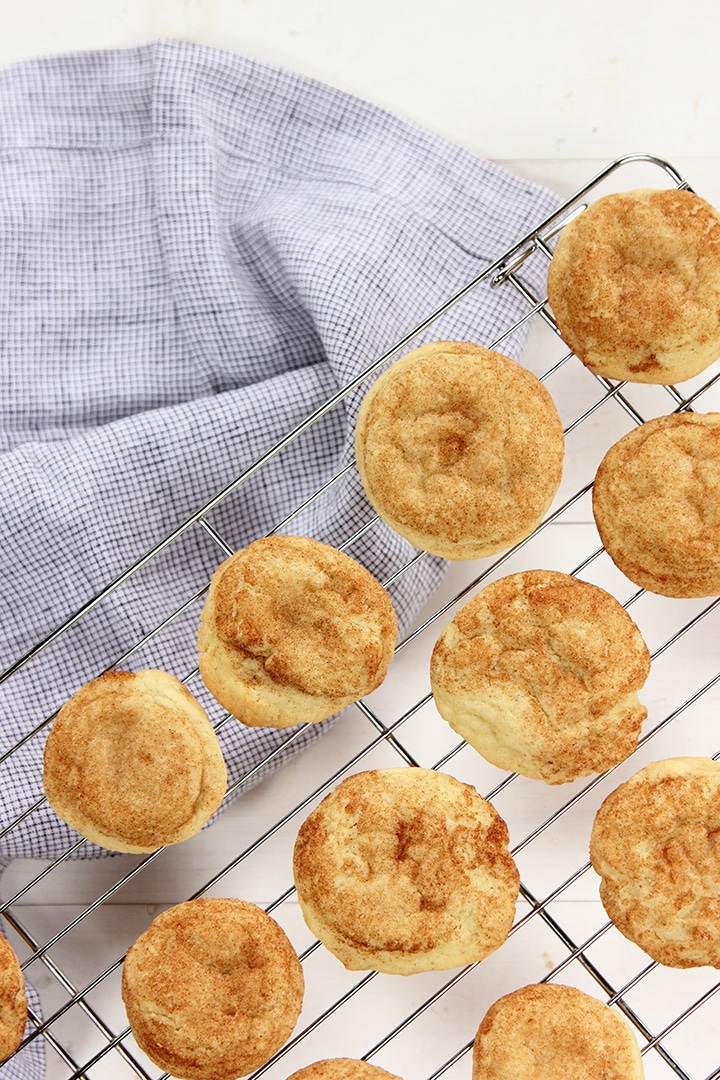 Snickerdoodle Recipe
Ingredients:
½ cup softened butter
1 cup granulated sugar
¼ teaspoon baking soda
¼ teaspoon cream of tartar
1 egg
½ teaspoon vanilla
1 ½ cups all-purpose flour
2 Tablespoons sugar
2 ½ teaspoons ground cinnamon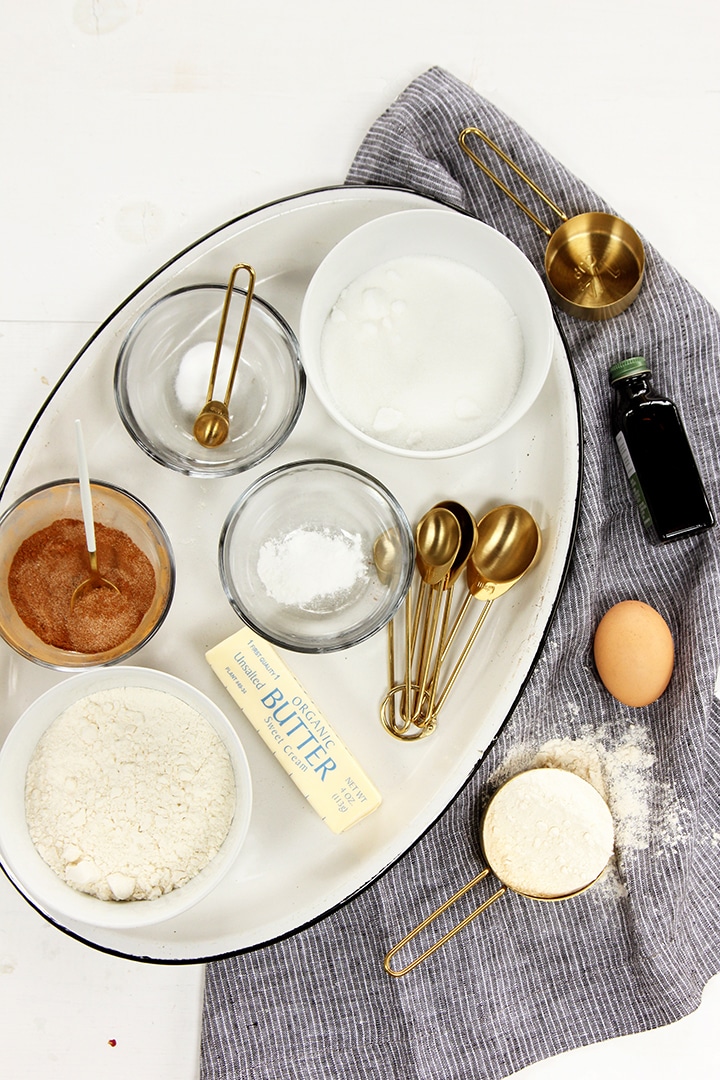 Directions:
In a medium mixing bowl, mix butter with an electric mixer on medium high speed for 30 seconds. Add the 1 cup sugar, baking soda, and cream of tartar. Beat until combined. Add egg and vanilla. Gradually add flour and mix. Cover and chill in the refrigerator for 1 hour.
In a small mixing bowl combine the 2 tablespoons sugar and 2 1/2 teaspoons of cinnamon. Use a cookie scoop for cookie dough and place cookie dough ball in the sugar-cinnamon mixture to coat. Place cookie dough balls about 2 inches apart on an ungreased cookie sheet.
Bake in a 375 degree F oven for 10 minutes or until edges are golden brown. Cool on wire rack. Makes about 30 cookies.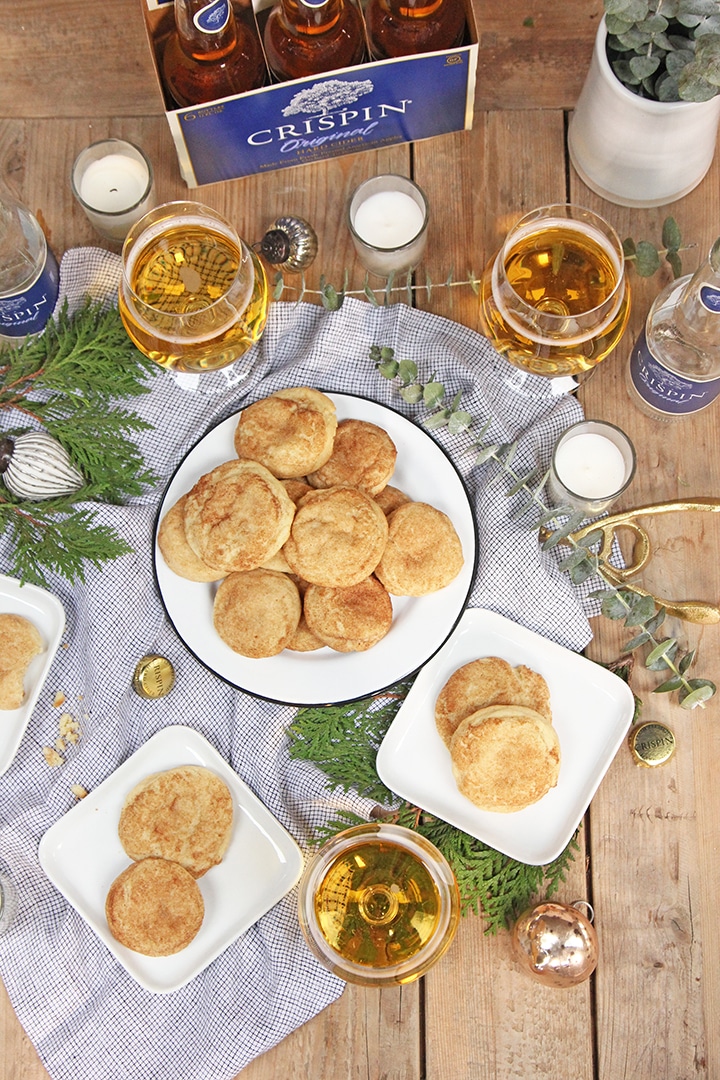 Holiday Entertaining Tips
Setting the Table: We like to keep our holiday décor natural. Just head outside and trim some branches and berries from trees or bushes. Place the greens down the center of your table, add some votives and favorite ornaments and you've got yourself a gorgeous tablescape.
Casual Desserts: There are so many nostalgic crowd-pleasing cookies to make during the holidays. From snickerdoodles to sugar cookies to buckeyes, you can't go wrong. It's fun to serve a signature cookie along with a favorite beer. Another favorite is sea salt chocolate chip cookies paired with Leinenkugel's Snowdrift Vanilla Porter. Talk about a perfect dessert combination on a winter night! There's something so inviting about gathering around a table, sharing stories over beers and sweet treats. Check out more unexpected cookie and beer pairings at www.PintsandPlates.com.
Guest Favors: Send your guests home with a to-go container filled with several of your signature cookies from the evening. You can even attach a recipe card to the container.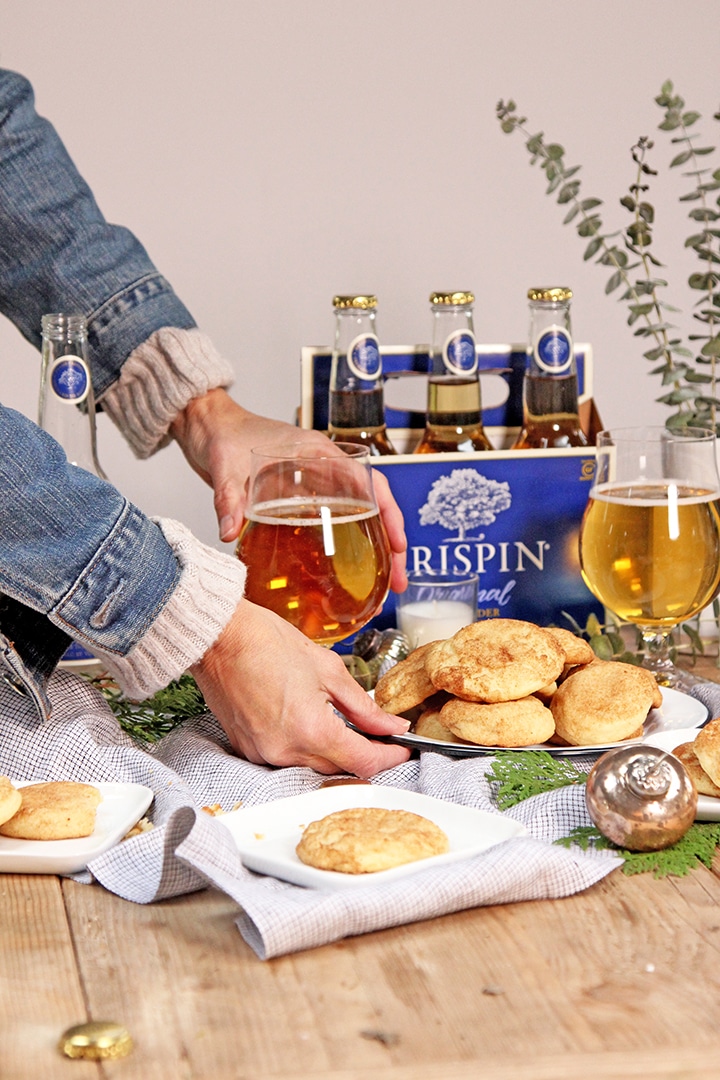 For more holiday food and beer pairing inspiration, along with some amazing recipes, head to Pints and Plates.  We've already put the bacon wrapped artichoke hearts on this year's holiday menu. The steamed mussels look delicious as does the cranberry bliss salad.
Happy Holidays! – Sara and Melissa