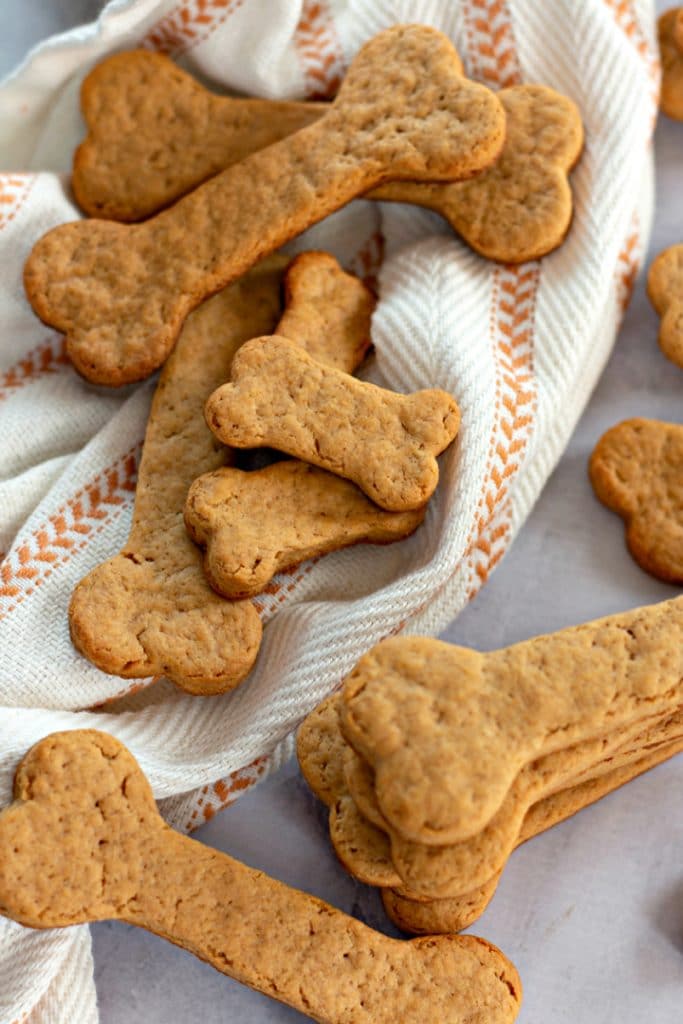 Now just might the perfect time to to add these Easy Homemade Dog Treats to your baking "to make list"! Melissa and I both have almost 9-month old puppies and they are in love with these peanut butter dog treats. You will more than likely have all of the ingredients at home. And this is the perfect recipe to make with the kids.
My dog, Stinson loves peanut butter. It is the only "human food" that we give him. We typically put some in his kong and he is busy and content for awhile! I give Stinson all-natural peanut butter.
Please note that you that you should never give your dogs a low sugar peanut butter that contains sugar alternatives. The very best option is a peanut butter that is made from just ground peanuts with no sugar or other things added.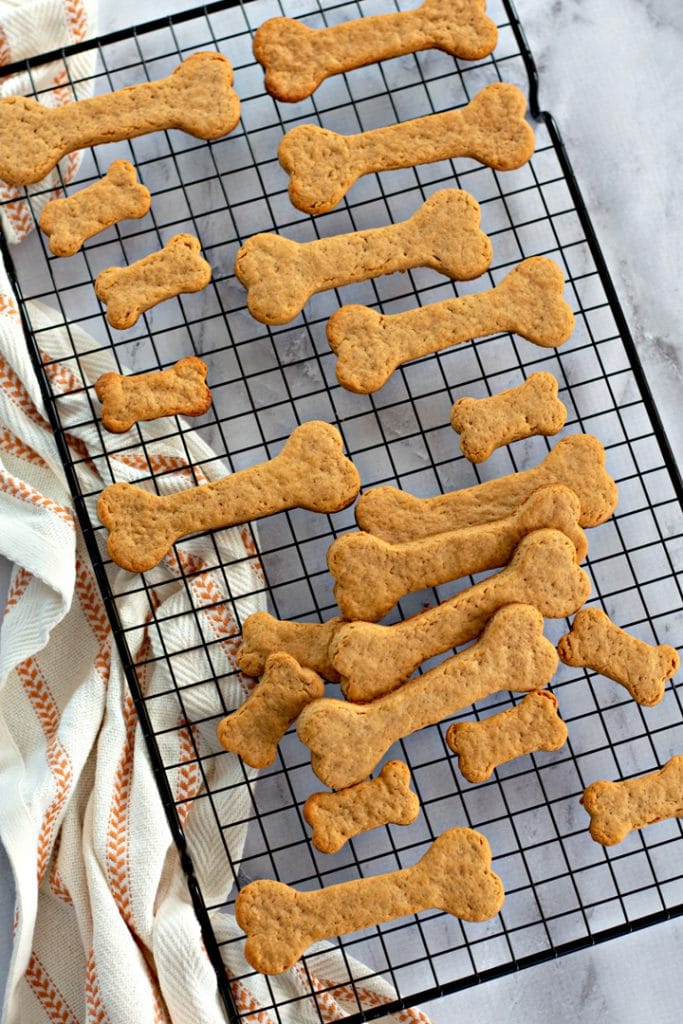 Easy Homemade Dog Treats Ingredients
2 teaspoons baking powder
1 cup all-natural smooth peanut butter
1 cup milk (organic cow milk or unsweetened plain almond milk that does not contain any artificial sweeteners)
We use these darling cookie cutters!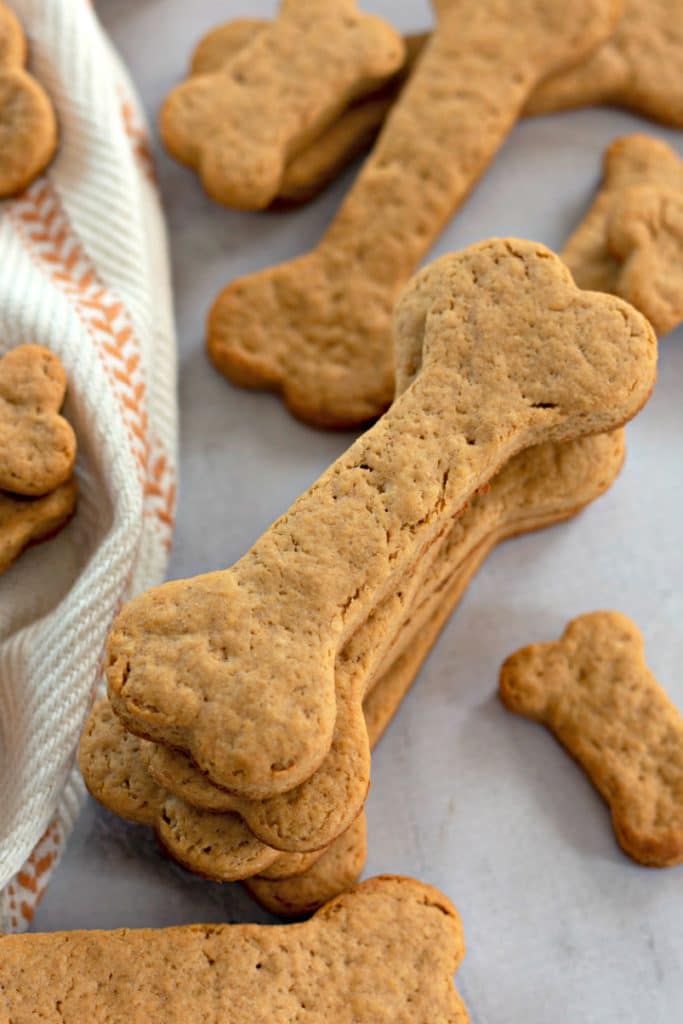 How to make Homemade Dog Treats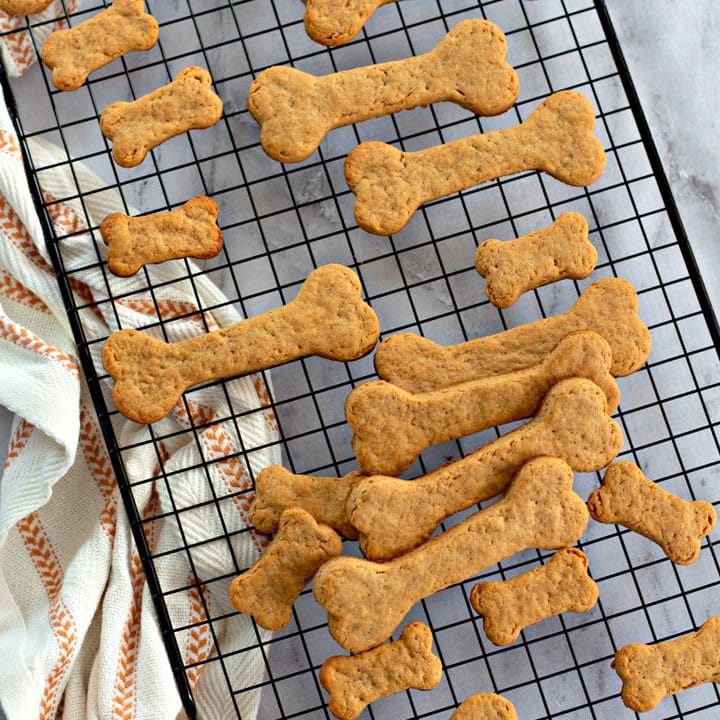 Easy Homemade Dog Treats
Learn how to make these Easy Homemade Peaunt Butter Dog Treats that every pup will love
Ingredients
2 cups whole wheat flour
2 teaspoons baking powder
1 cup all-natural smooth peanut butter
1 cup milk (organic cow milk or unsweetened plain almond milk that does not contain any artificial sweeteners)
1 tablespoon molasses
Instructions
1. Preheat the oven to 350F degrees.

2. In a large mixing bowl, whisk together the whole wheat flour and baking powder. Add the peanut butter, milk, and molasses; mix until well combined.

3. Roll the dough out between two sheets of parchment paper (or waxed paper) to ¼ inch thickness.

4. Cut the dough into small shapes with a cookie cutter. Transfer each dog treat to an ungreased baking sheet, leaving ½ inch of space between each treat.

5. Bake at 350F for 15-17 minutes. The treats may still be slightly soft in the center but should be fairly dry and hardened around the edges.

6. Remove the dog treats from the oven and cool to room temperature.

7. Store in an airtight container for up to 1 week.

Recommended Products
As an Amazon Associate and member of other affiliate programs, I earn from qualifying purchases.
How long do homemade dog treats last?
You can store the homemade dog treats for up to one to two weeks. Keep in a sealed jar or container. We recommend keeping in the fridge!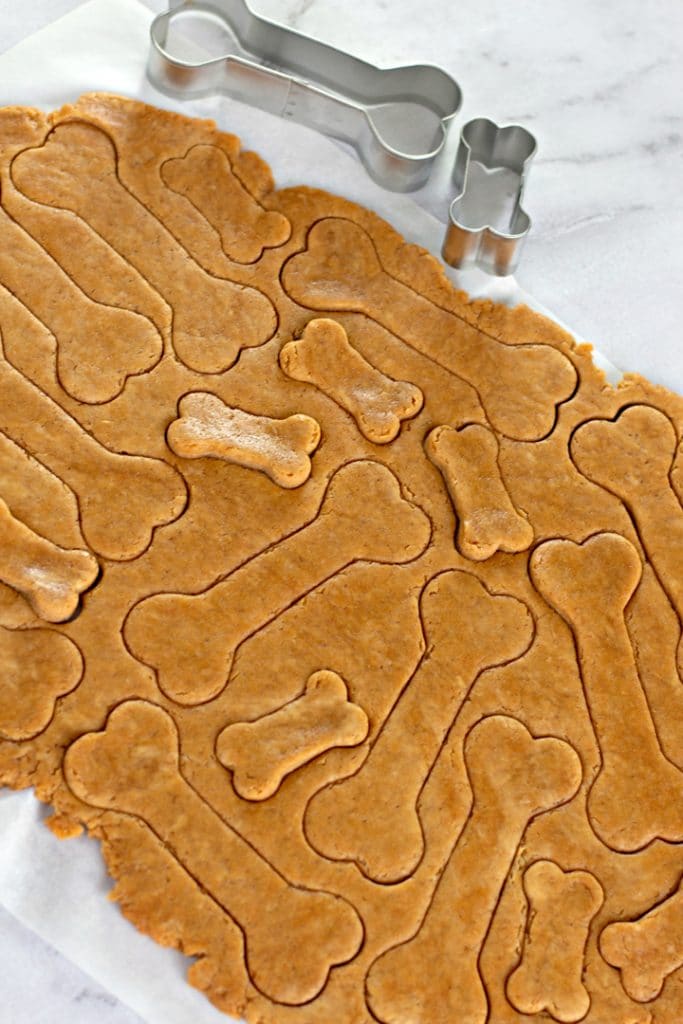 NOTE: Please consult with your vet for any allergies your dog may have.