Easy Mini Peach Tart Recipe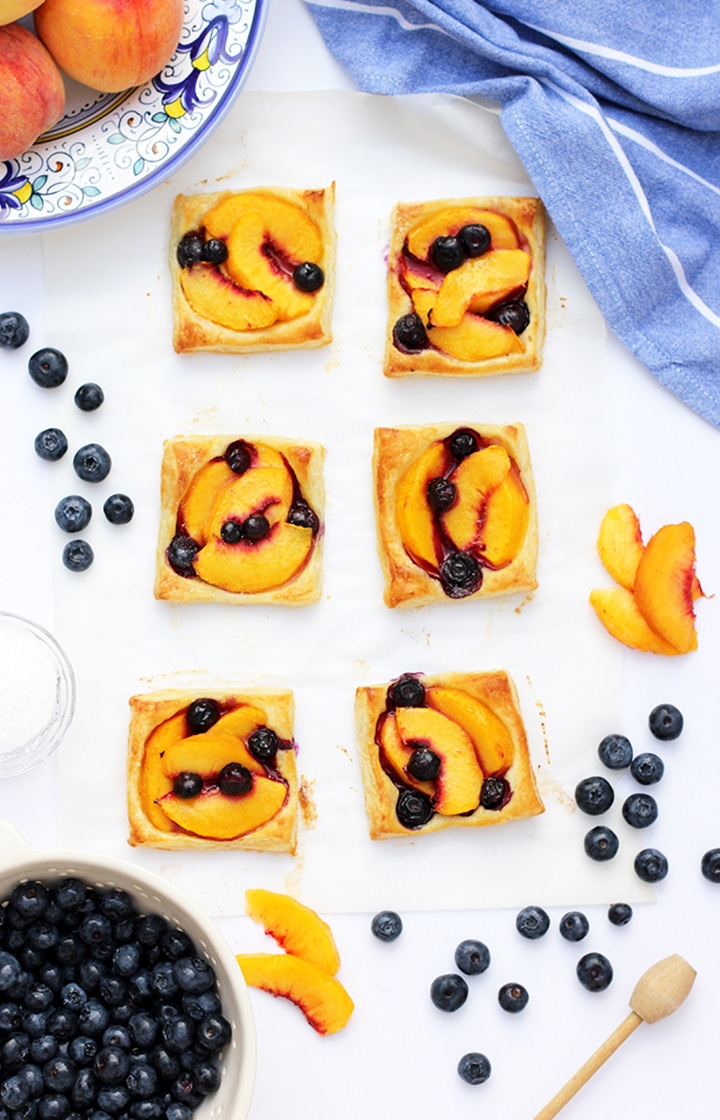 Okay guys, when we say this is easy, we mean, this is easy! If you're putting together a last minute barbecue or dinner party, this Easy Mini Peach Tart Recipe will be your new go-to. Puff pastry, fresh peaches and blueberries, a dusting of sugar and a drizzle of honey and you are good to go. And these tarts are so darn cute!
The peaches are delicious right now in Michigan, where we're visiting our folks. We found ourselves with a bag of peaches and not so much time to whip up a summery dessert. But the beautiful thing about this recipe and you can use any fruit you want, although we definitely love peaches. And if you've got more peaches, you should try our peach galette recipe, too!
Read more for the Easy Peach Tart Recipe…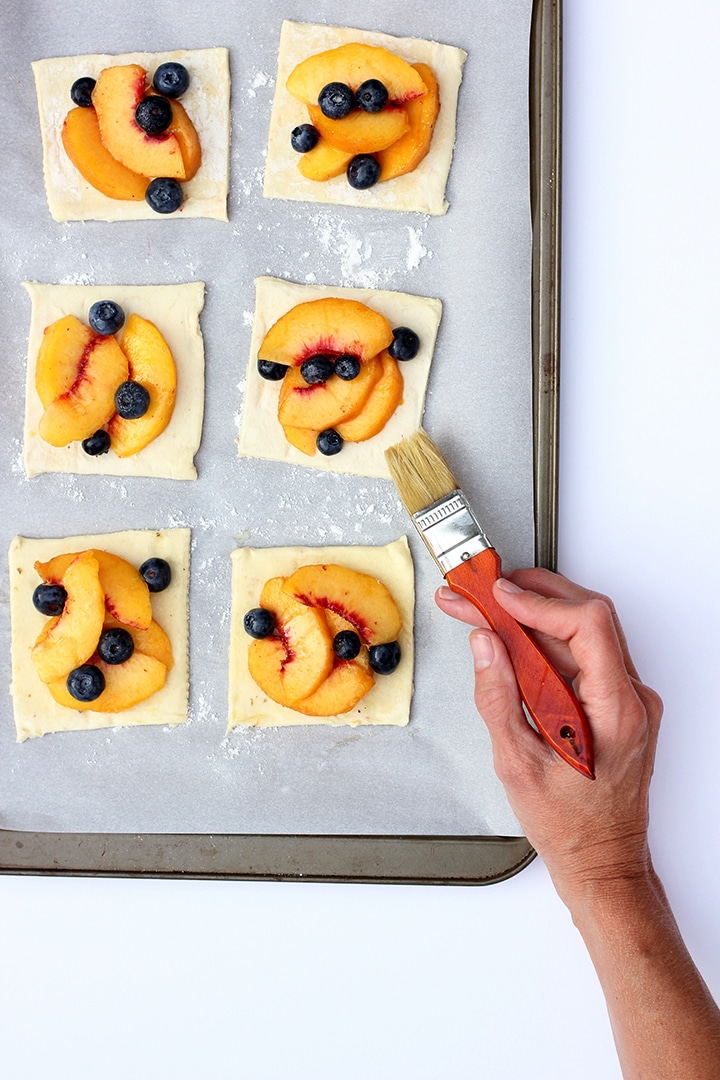 Easy Peach Tart Recipe
3 ripe peaches, sliced thin with skin off
1 1/2 cups fresh blueberries
1 package thawed puff pastry
2 T honey
3 T raw sugar
1 egg
Preheat oven to 425.
Thaw frozen puff pastry and open up on lightly floured surface. Cut into 4 inch squares.
Place puff pastry squares on cookie sheet covered with parchment paper.
Place peach slices in center of each puff pastry square and scatter blueberries over fruit.
Brush puff pastry edges with egg wash (beaten egg + 1 T water).
Sprinkle sugar on top.
Bake for 12-14 minutes until edges of puff pastry are nice and brown.
Drizzle pastries with honey, cool for five minutes and serve.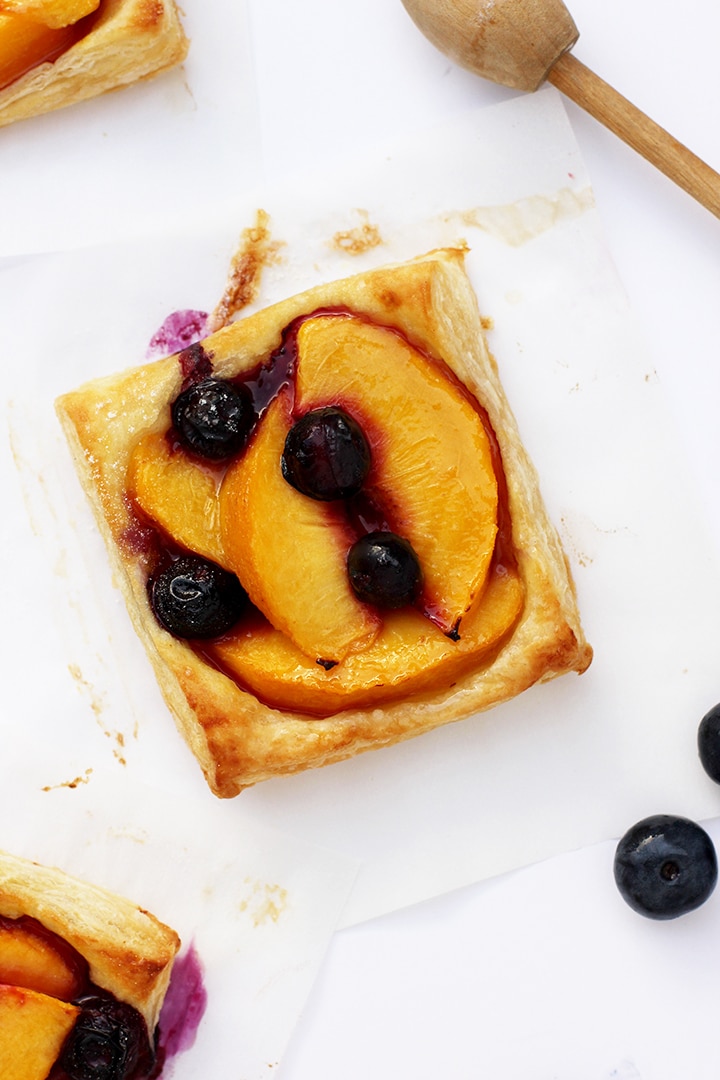 photos by Sara Albers and Melissa Fenlon. All rights reserved.