Learn how to make our easy watermelon popsicle recipe for the perfect summer snack!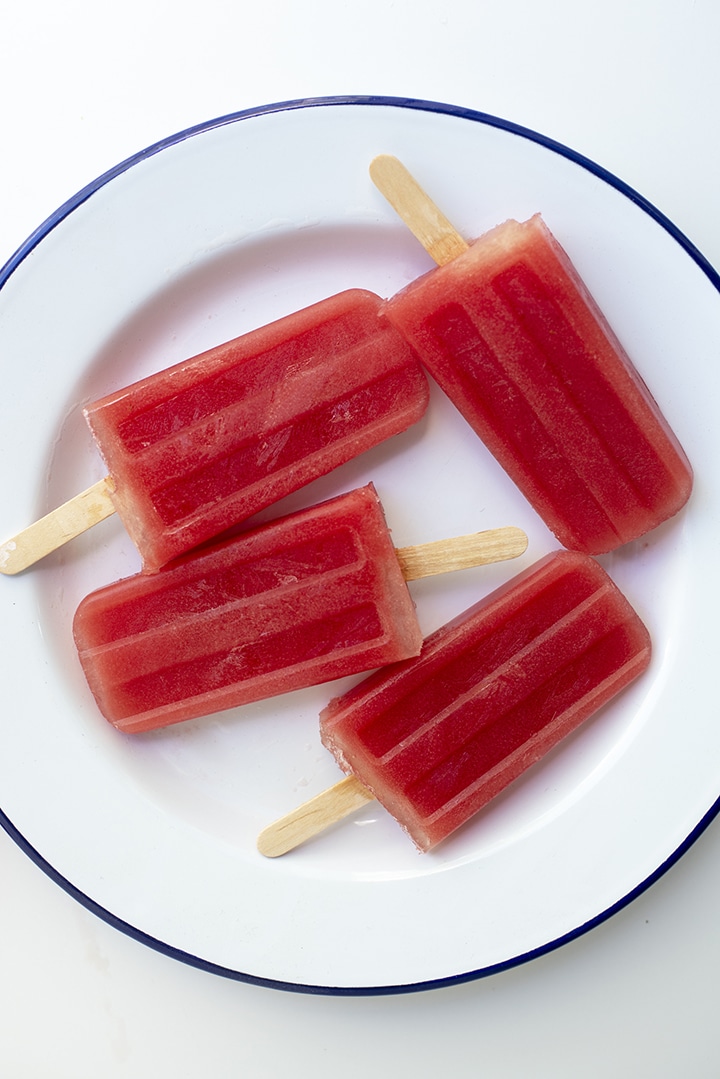 Watermelon is one of those symbols of summer, don't you think? It's one of those things that just scream summertime. The girls and I decided to whip up some popsicles and they turned out so well – so we had to share our Easy Watermelon Popsicle Recipe with you guys.
Benefits of Watermelon
Watermelon is a wonder fruit! It is packed with antioxidants and Vitamin A and C. Did you know that watermelon is comprised of 92% water. That is why it is so hydrating! It is also packed with potassium and magnesium.
We love to make things with watermelon – incorporating the super fruit into all kinds of things. Like our favorite agua fresca recipe – Watermelon Agua Fresca. Another favorite for barbecues – try our watermelon salad recipe with lime and jalapeño.
Another simple way to enjoy watermelon is sprinkling some Tajin seasoning on a slice!
Read more for the Easy Watermelon Popsicle Recipe…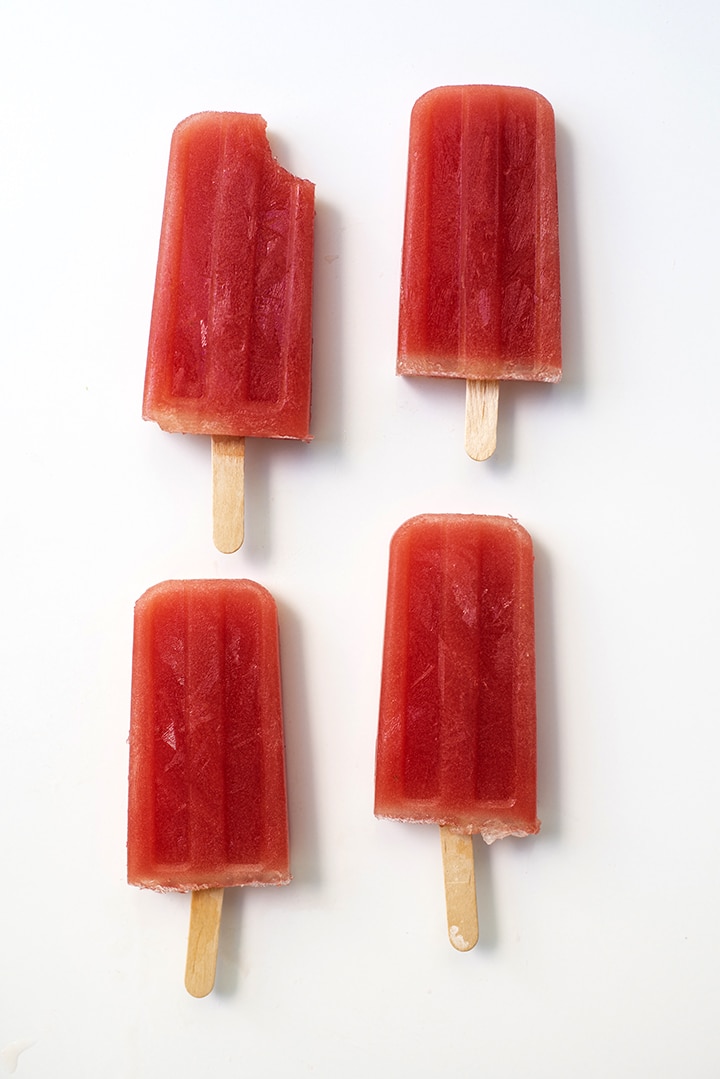 We cut up half of a large watermelon, added lime, water and honey to a blender and voila, you're ready to freeze the mixture in a blender. These are so great to serve on a hot day or for a big barbecue – Refreshing, pretty and good for you! These popsicles are just like a frozen agua fresca with a hint of lime and honey.
Favorite Popsicle Molds
Have you made homemade popsicles before? Once you start, you will want to make them all summer long! We love these popsicle molds. Easy to use and easy to clean! The mold is made from silicone. You can make any kind of popsicle you want! Pudding or yogurt, smoothies and fruit!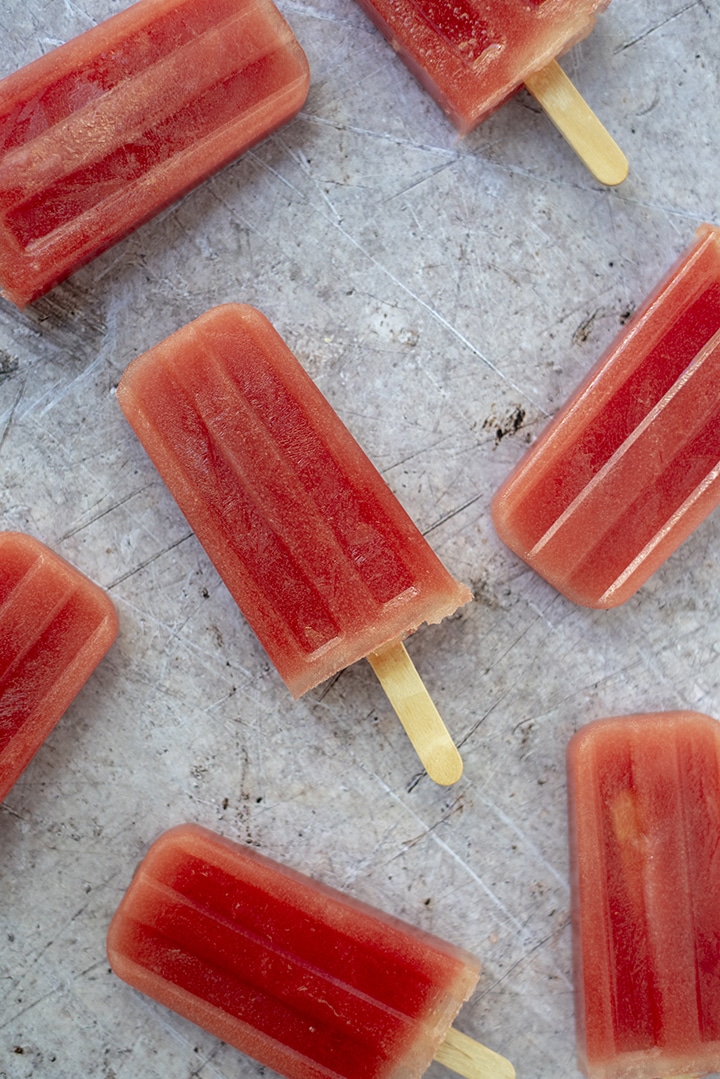 Favorite Homemade Popsicle Recipes
Check out some of our very favorite homemade popsicle recipes - perfect for summertime!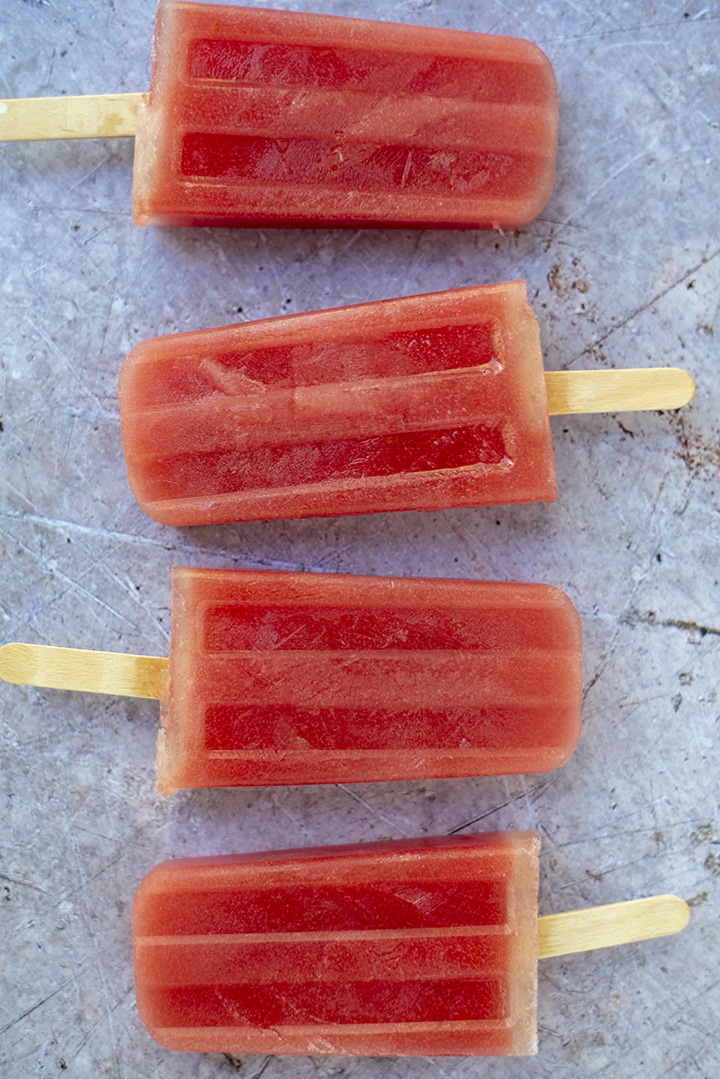 Easy Watermelon Popsicle Recipe
1 pound fresh seedless watermelon, cut up into chunks
juice from one lime
2 Tablespoons honey
Add watermelon, lime juice and honey to blender and mix until smooth. Pour mixture into popsicle molds and freeze until solid.
To release the popsicles, we like to let them sit on the counter for a few minutes or run the mold under some hot water for a minute.