Fabric Headband with Buttons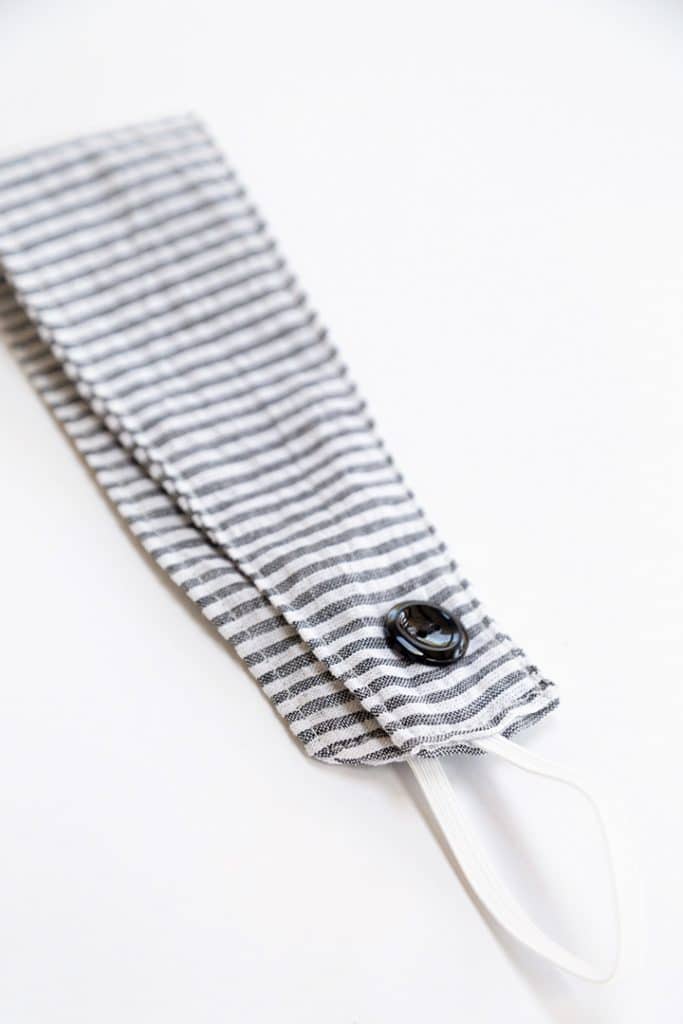 Over the last month, I have received emails and comments from readers about making cloth masks for hospitals, nursing homes and more. I also heard from some readers that they are using our DIY Fabric Headband pattern and tutorial to make headbands for nurses. They have made one change to the pattern by adding buttons on the headband so that nurses can attach the mask to the button instead of their ears. So smart! My sister in law also has been adding buttons to ribbon headbands for her nurse friends. Brilliant!
We know that elastic is hard to find right now, you can use folder elastic, 1/4 inch or 1/2 inch elastic or even a cut piece of 1/4 inch cotton t-shirt material.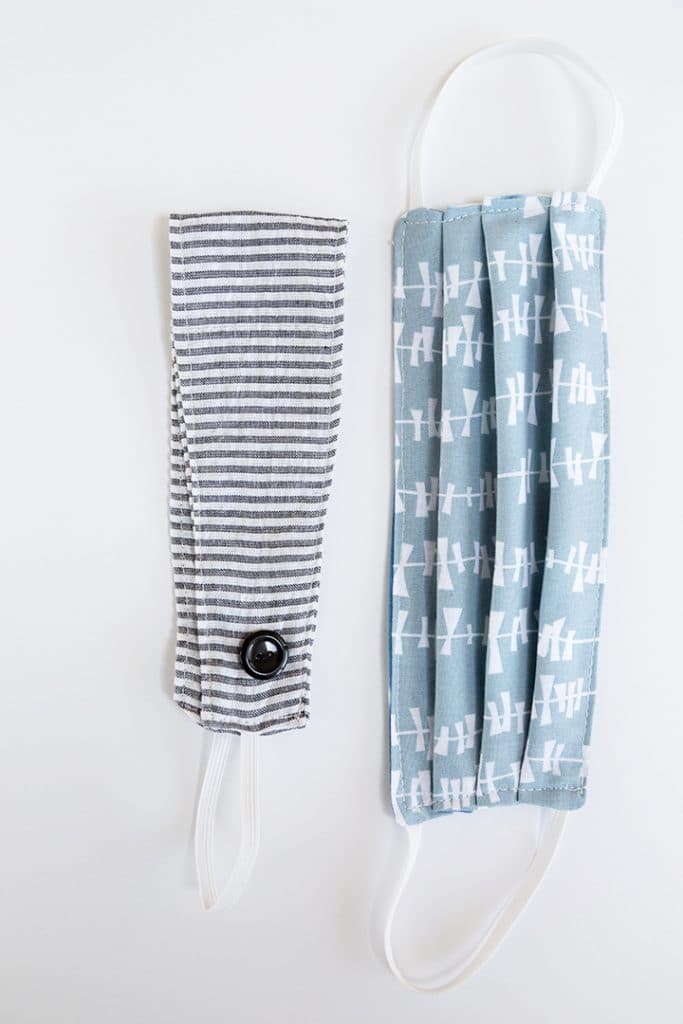 Fabric Headband with Buttons
Use this this headband tutorial to make a simple fabric headband.
After you make the headband, sew buttons about 2.5 to 3 inches above where the end of fabric meets the elastic.
The face masks straps go around the buttons on the headband instead of the ears.
You can find the Face Mask project here. I joined a Facebook group called Sewing CDC Compliant Masks for Central Indiana. It is a group created from Sew and Serve Central Indiana. This group has donated nearly thousands of masks to those in need. Local hospitals, nursing homes, you name it, can submit a request for masks through the website. The site is filled with resources, from video sewing tutorials, to where you can donate fabric supplies and more.
I would highly recommend looking for a group on Facebook in your area to donate masks through. That way it streamlines the amount of people bringing the donated masks to locations. So many states are requiring that everyone wear a mask in public, to stores and more.