If you haven't tried an Apple Cider Hot Toddy before, now is the time! Get our favorite Fall cocktail recipe below.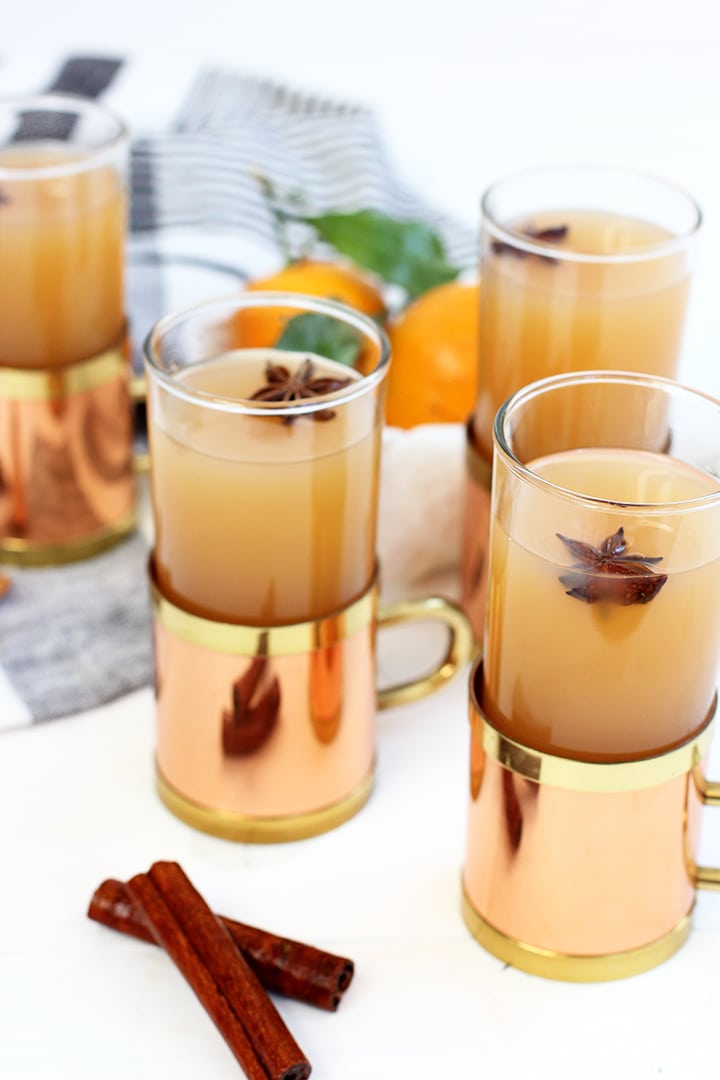 There is just something about warm apple cider that screams Fall to me! Add a little bourbon, citrus and spices and I am ready for a perfect Fall afternoon.
So, today I am sharing a family favorite recipe for an Apple Cider Hot Toddy. This is a perfect Fall cocktail to serve for an afternoon gathering.
You can make a big batch in a pot on the stove (or slow cooker) and keep it warm all day. It not only tastes good, but the house will smell delightful!
Fresh or unfiltered apple cider would make this warm cocktail even that much more delicious. I love this spin on the classic Hot Toddy. I cannot wait to make a big pot of Apple Cider Hot Toddies for this Thanksgiving!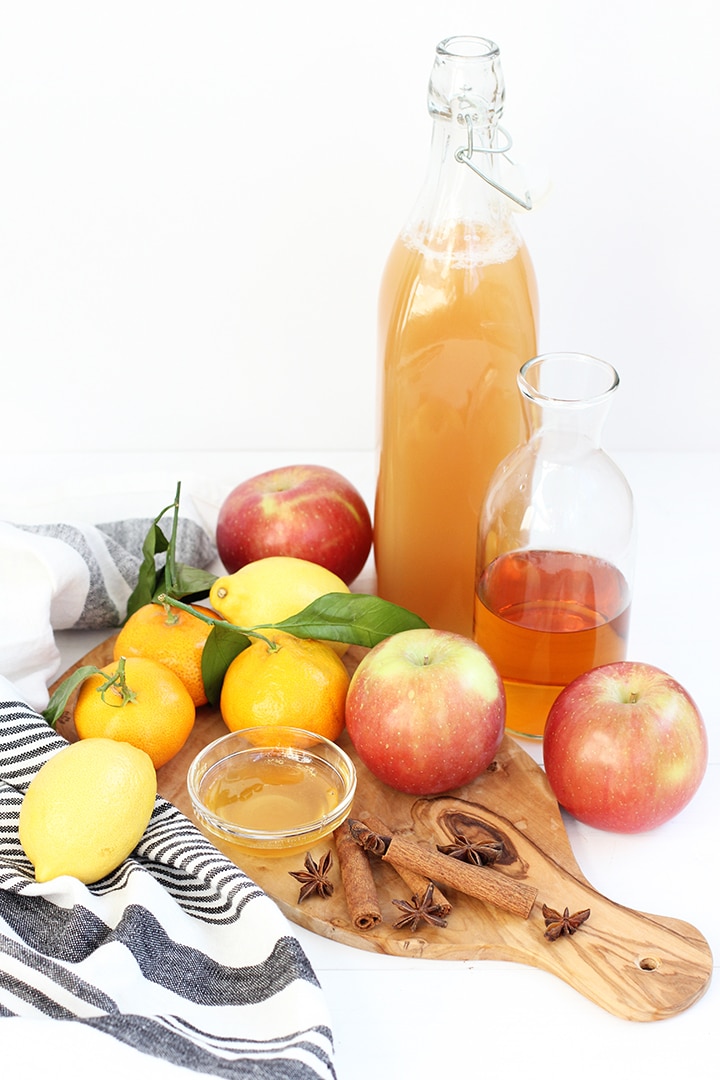 What is a hot toddy?
A hot toddy is typically a cocktail served warm with whiskey. It usually consists of liquor, hot water, spices, lemon. Often people like to enjoy these drinks during Fall and winter months.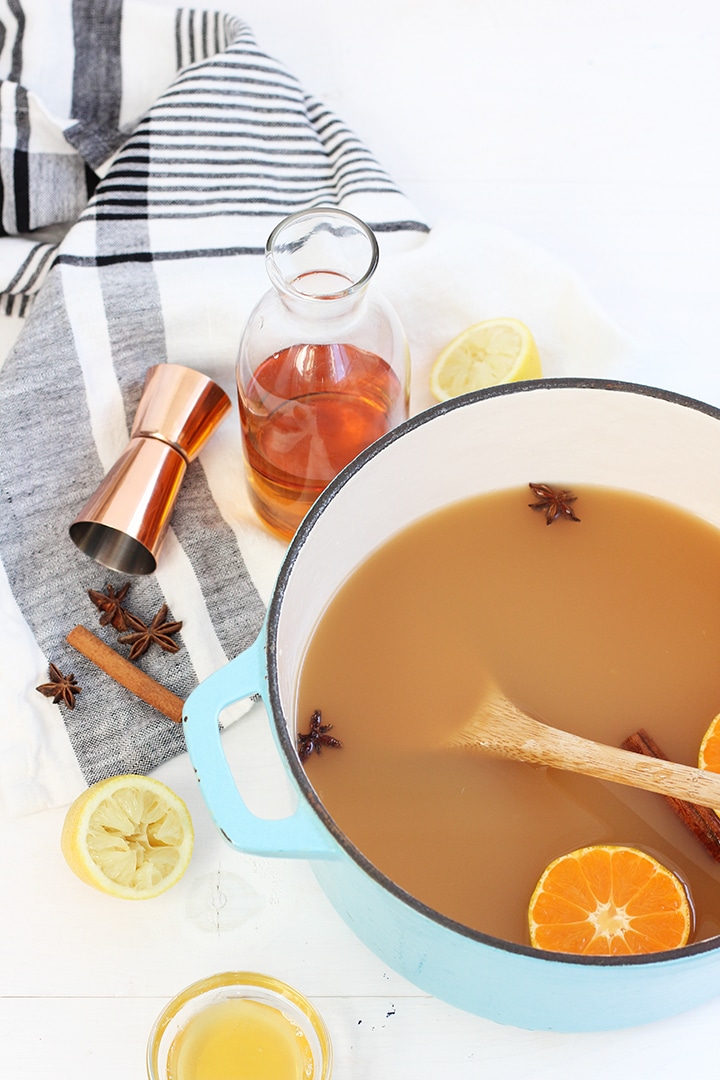 What kind of glass to serve a hot toddy in
A glass mug is most often used to serve a hot toddy. You want something with a handle as the beverage is hot. Here are some of our favorites: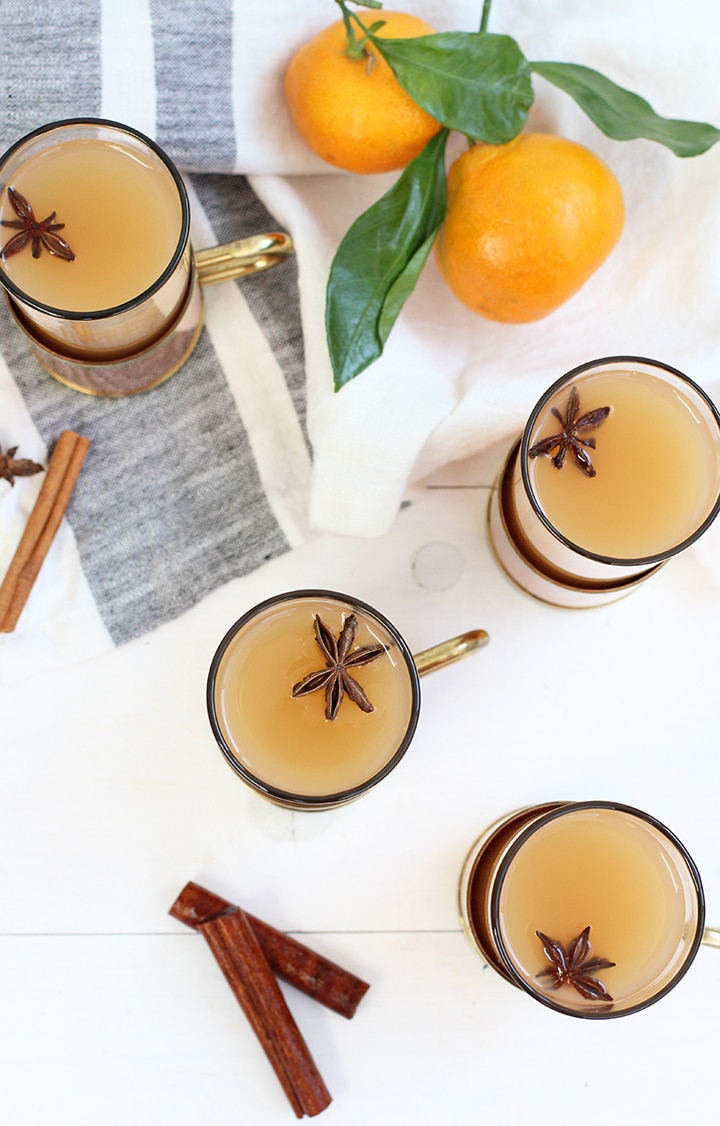 How to make an Apple Cider Hot Toddy
Ingredients (Makes 2 – 3 drinks)
10 ounces good apple cider
4 (or 5) ounces bourbon
2 tsp fresh lemon juice
2 tsp fresh orange juice
1 T honey
2 cinnamon sticks
2 star of anise
Mix the apple cider, cinnamon and star of anise in a sauce pan. Bring to low boil. Turn down heat, simmer for 10 – 15 minutes.
Add honey and stir. Add bourbon and fresh lemon and fresh orange juice. Pour into mugs or glasses.
You can garnish the glasses with an apple or lemon wedge.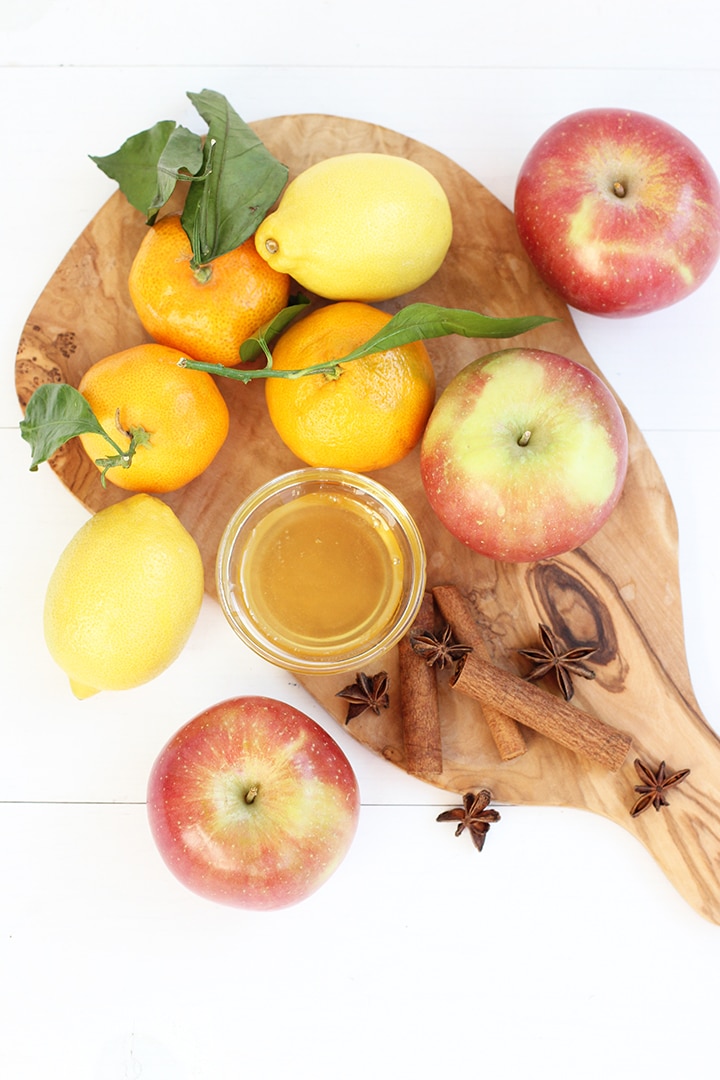 What are your favorite Fall cocktails? Our friend Cyd makes an amazing Caramel Apple Sangria that is to die for!
More Fall recipes to try
Make sure and check out more Fall inspired recipes below. From baked donuts to apple chips and salads, we have you covered! There is something almost magical about using apples, pumpkin and spices that remind all of us of the Fall season.
Favorite Fall Recipes
Check out some of our favorite Fall recipes. Apples, cinnamon, nutmeg, pumpkin and more bring the feeling of Fall to food and drinks.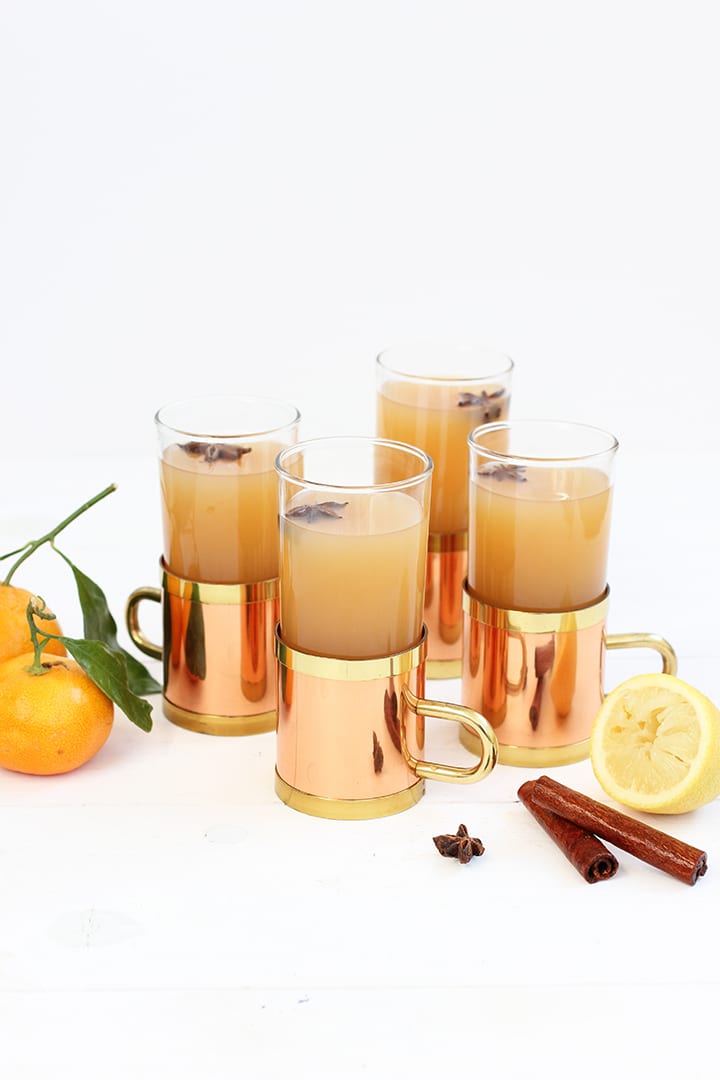 Photos by Sara Albers.