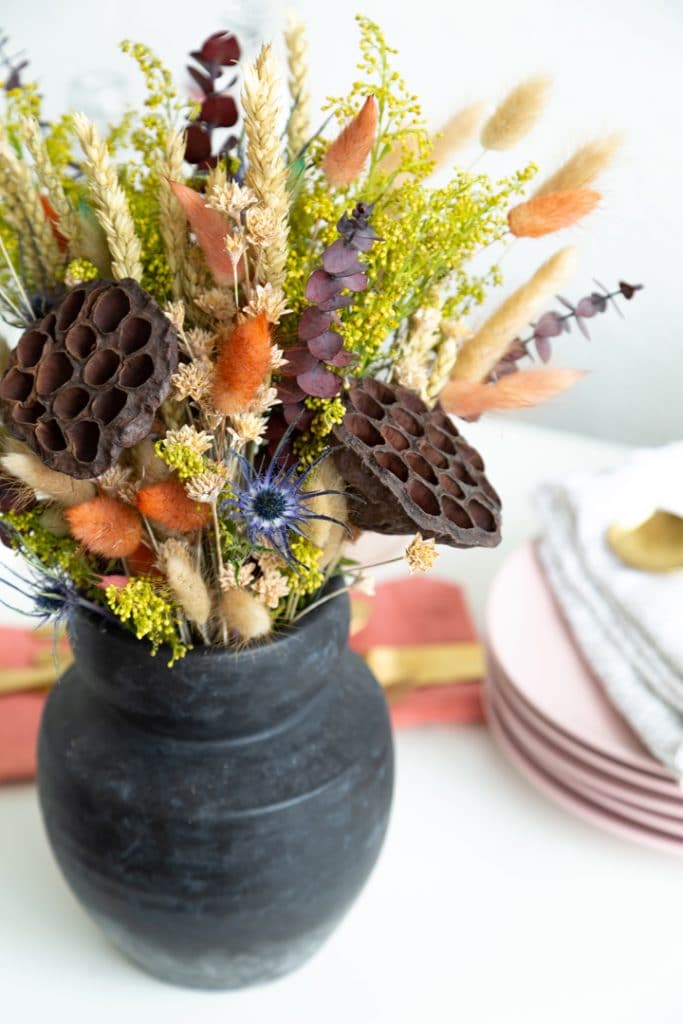 We have been seeing dried floral arrangements and dried grasses popping up in boutiques and online for a little while now. So you know we had to make an arrangement for the blog, right?! And we had to take it a step further by hand dying some bunny tail grass. This grass is also known as Lagurus grass. The mix of natural earthy colors and the little pops of colored bunny tail grass is such a pretty combination.
Dried arrangements are not only beautiful, but will last forever. I am enjoying this arrangement in the studio now, and will be able to use it for Thanksgiving as well! How pretty would the arrangement look with the Eucalyptus Place settings?
You can find the full tutorial on how to put together this Fall Dried Flower Arrangement with Dyed Bunny Tail Grass over at Hunker.com.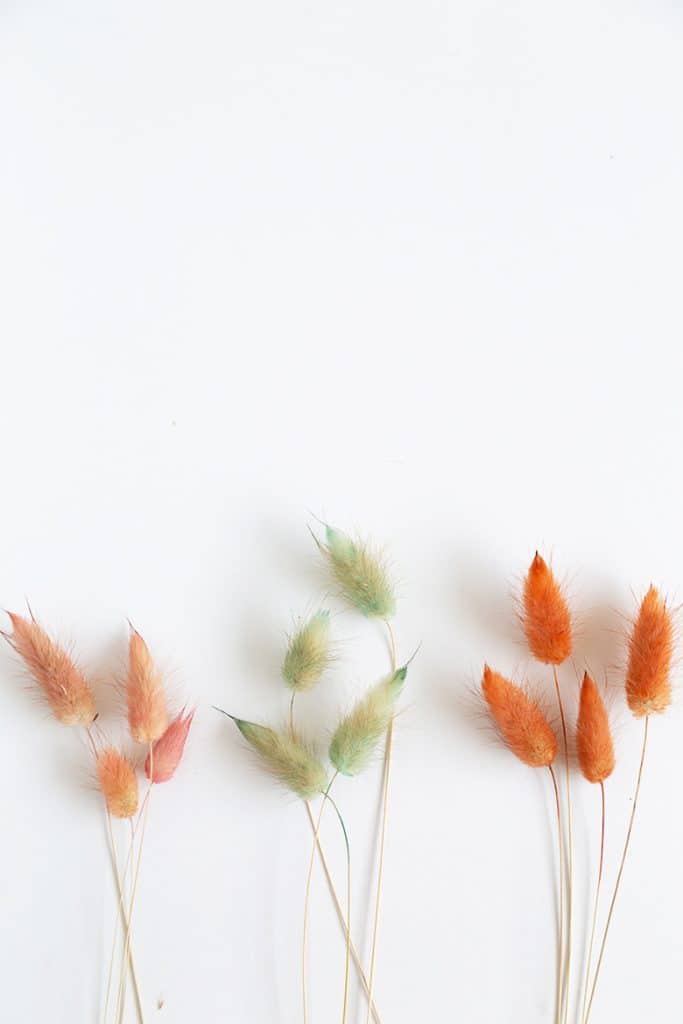 How to Dye Dried Grass?
We used food coloring to dye the dried bunny tail grass and we love how it turned out. The dye adds a nice contrast tone to the dried flower arrangement. The light pink, terra-cotta orange and pale blue look so beautiful with the other grasses and dried flowers. You can find dried bunny grass online (Etsy) or at a big box craft store.