Fall Entertaining Tips for Outdoor Gatherings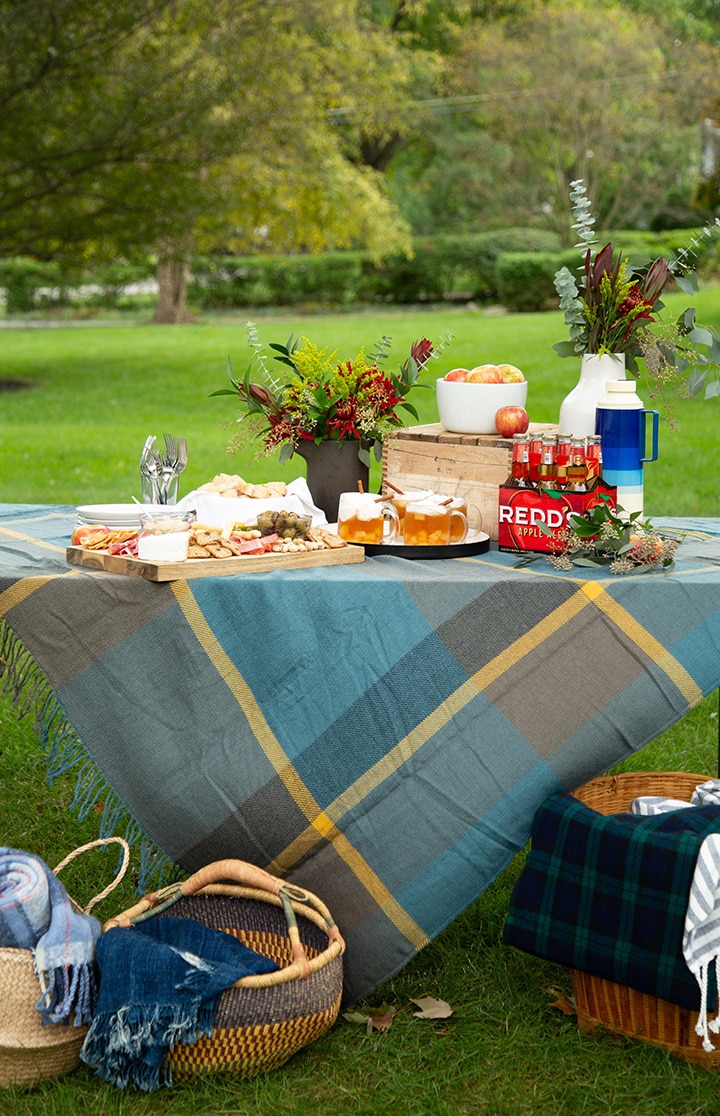 The air is turning a bit more crisp and the leaves are changing into beautiful shades of red, orange and yellow. This is my favorite time of year! We love hosting outdoor gatherings during early Fall to get to enjoy as much of the beautiful weather as possible before winter.
We have partnered with Pints and Plates to share the perfect Fall beertail to serve at all of those outdoor parties! I made the Redd's® Apple Ale Warmer and cannot wait for you to see just how simple they are to make and enjoy. This warm drink is so delicious. Apple, cinnamon and cream are the perfect combination. And we are also sharing some Fall entertaining tips for all of your outdoor gatherings.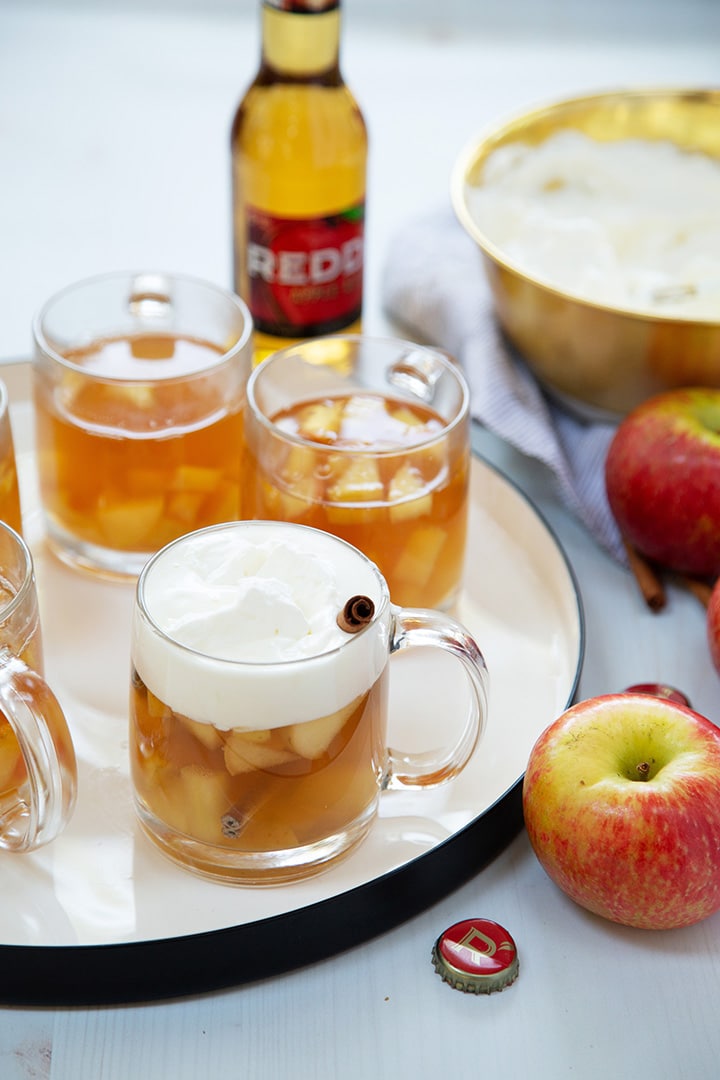 Redd's® Apple Ale Warmer Recipe
Ingredients
2 bottles Redd's® Apple Ale

1 apple

½ cup heavy cream

2 cinnamon sticks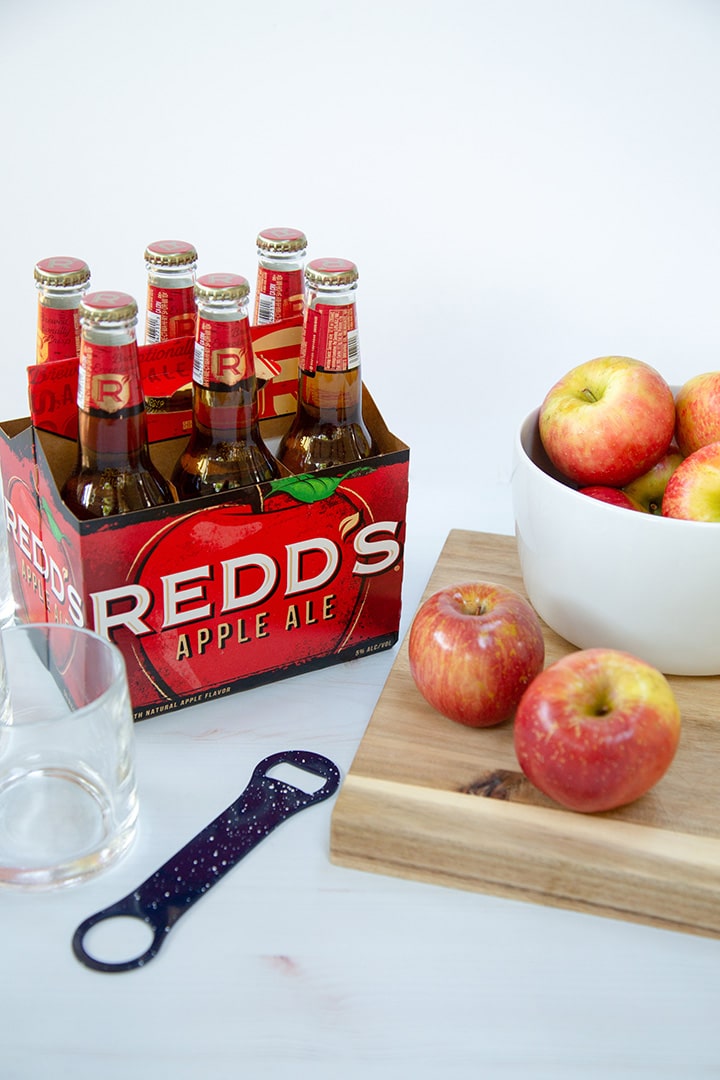 Preparation
In a small saucepan, heat both bottles of Redd's® Apple Ale with diced apple and cinnamon sticks.
Cook on medium heat until slightly reduced (about 10 minutes).

While apples are cooking, whip cream until you see stiff peaks.

Split the Redd's® hot apple mix between two large coffee mugs and put one cinnamon stick in each.
Top with whipped cream and serve.
Double the recipe for four drinks, and so on.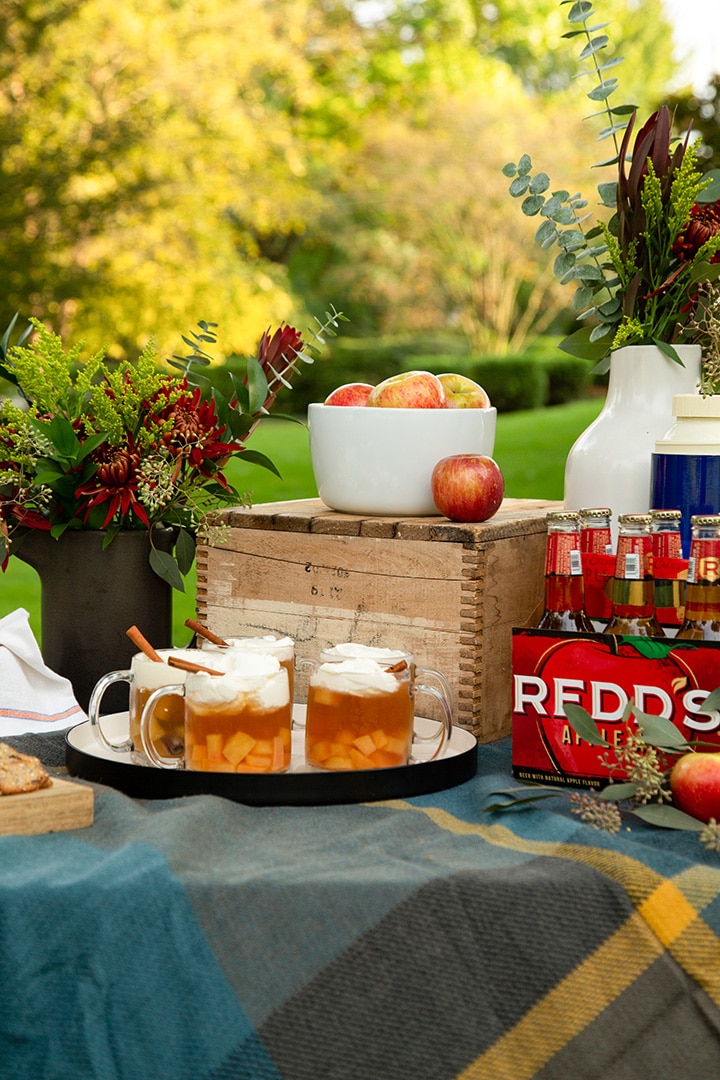 Fall Entertaining Tips for Outdoor Gatherings
See our best tips for outdoor gatherings:
Use an outdoor dining table for a buffet style set up. Instead of a tablecloth, we love to use a big plaid blanket. This gives such a Fall feeling!

Add some fresh Fall toned flowers and greenery to the table.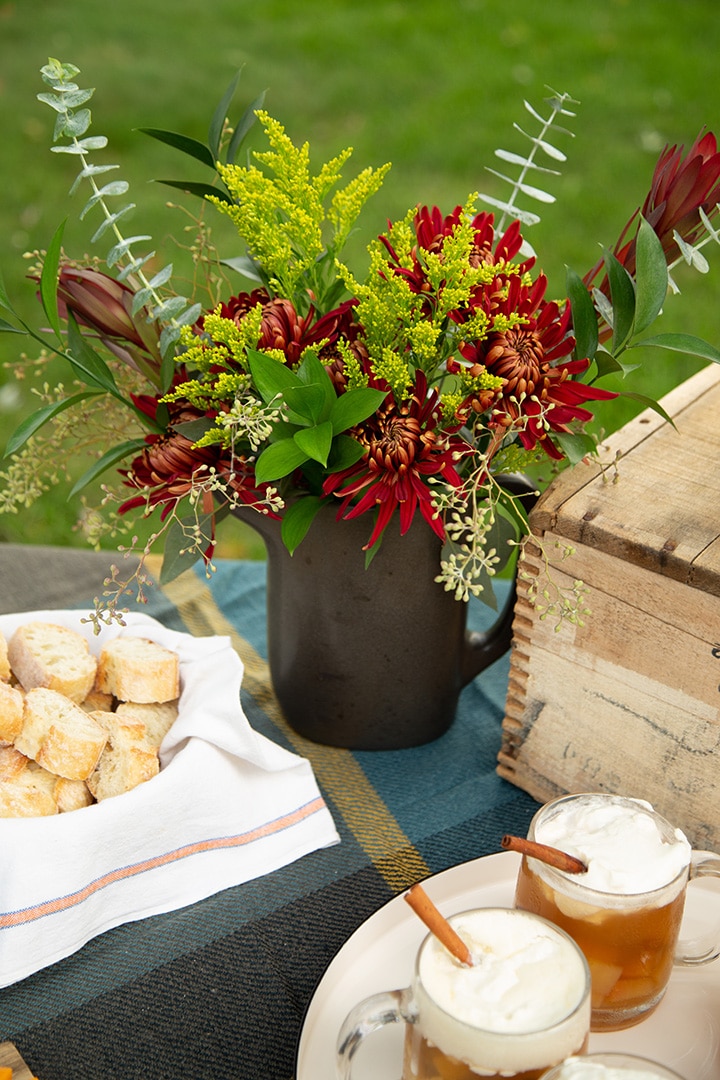 Place apples and pears in big pretty bowls as added pops of color.

Cut down branches from a tree whose leaves are fall colors. Place branches in a large, glass vase. Makes the perfect centerpiece.

When serving warm drinks, use a crock pot if power is near. If not, use thermos containers.

Keep food simple and easy to eat. You know we love a good charcuterie board. Fill a wood cutting board with meats, cheeses, dried fruit, nuts and crackers.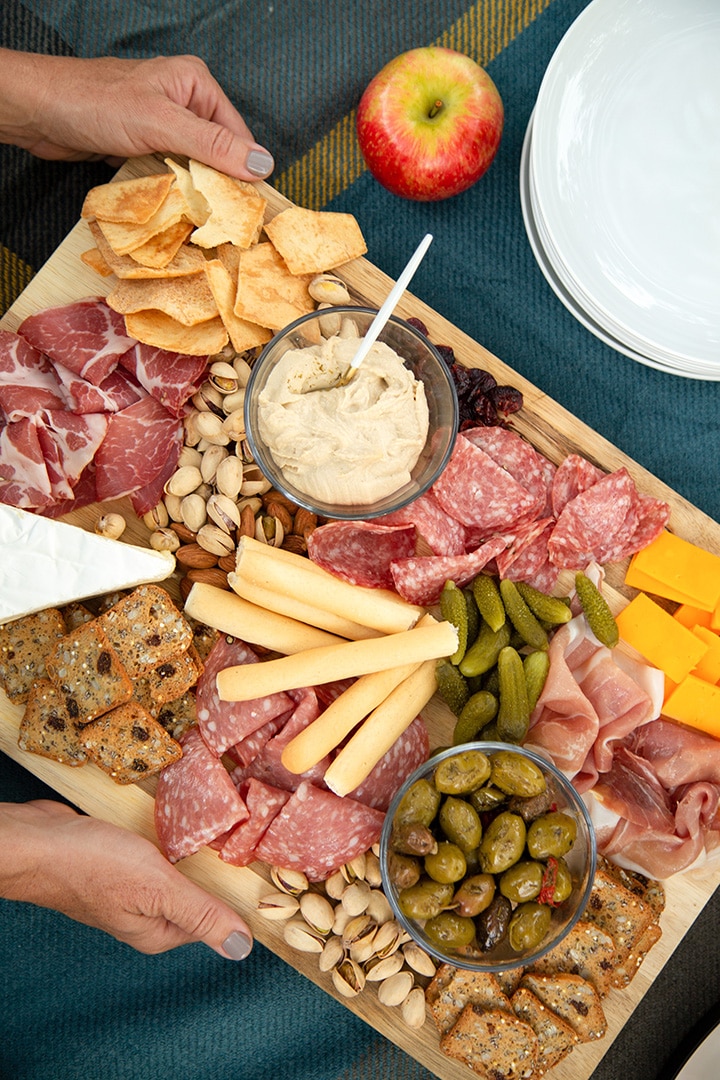 Send guests home with a treat, like a caramel apple or homemade caramel corn.

Keep guests warm by setting out blankets in baskets.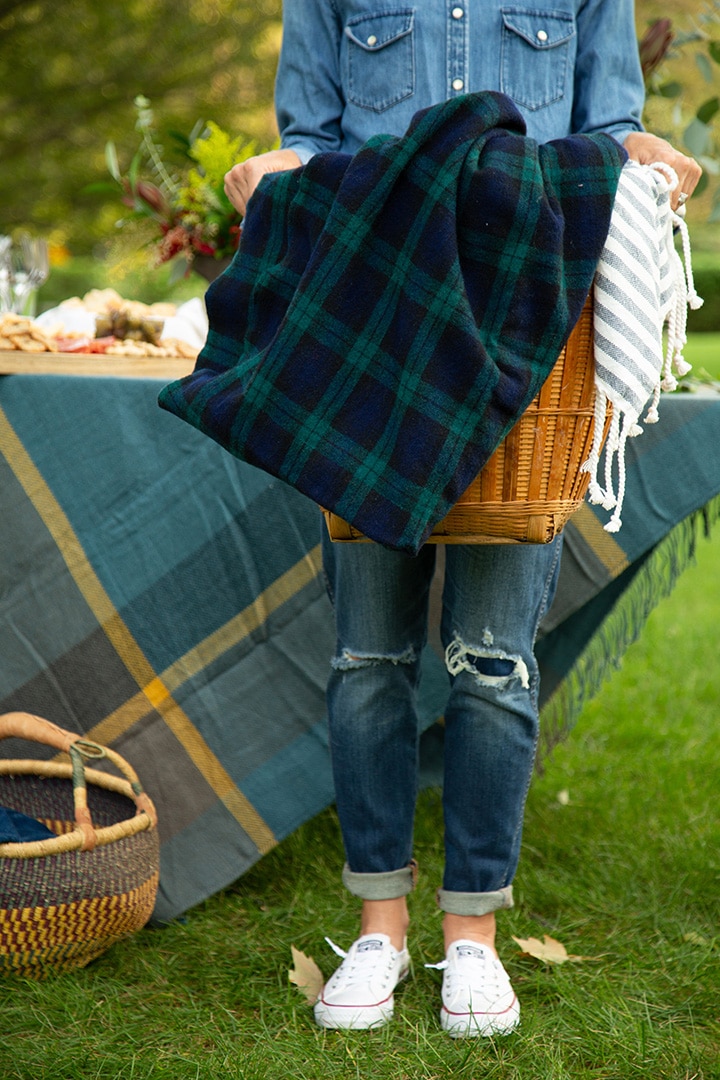 Add extra seating by bringing out chairs from inside. We also love to get hay bales and place plaid blankets on top for extra seating.

Show an outdoor movie. Hang up a sheet or large drop cloth and show a movie with a projector.
Photos by Sara Albers.