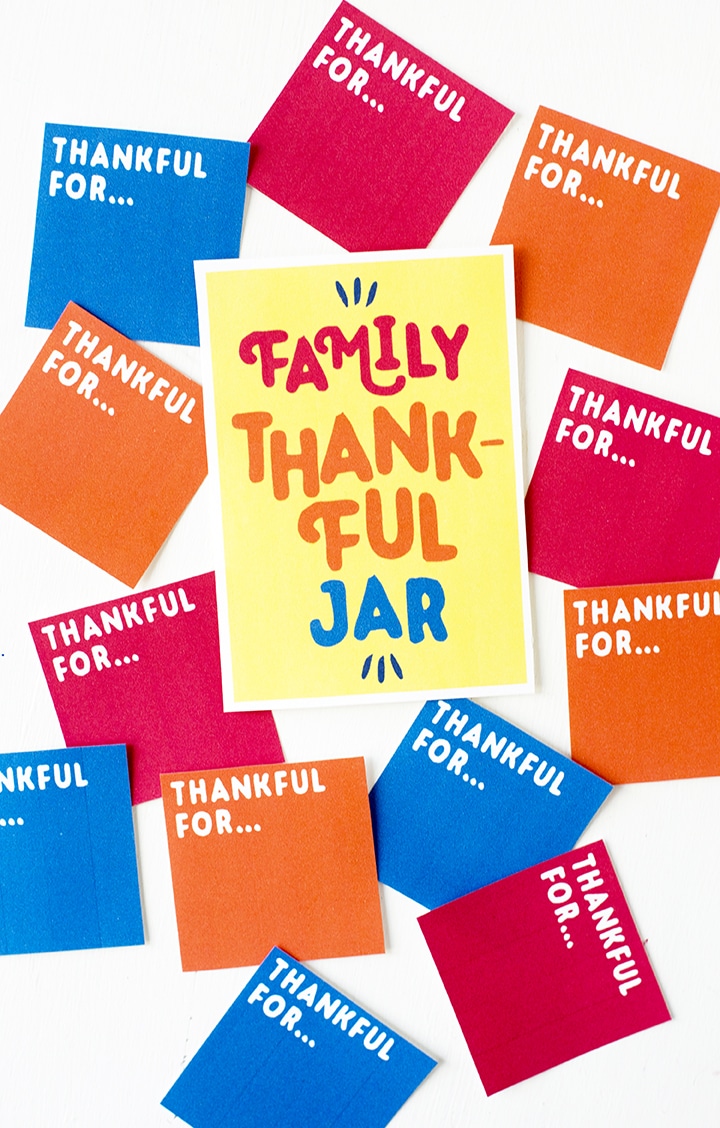 November is a time to reflect on all you are thankful for. So what way than to do this as a family. We created this Family Thankful Jar family thankful jar free printable to use not only on Thanksgiving day, but the entire month. You can find the full tutorial and printable on BHG.com. You simply print the free printable cards and cut. Have your family write on the cards – what they are grateful for. This can be done at the thanksgiving table or throughout the month.
What are other ways your family talks about what they are thankful for? We often do "Roses & Thorns" each night at dinner. If you are not familiar with this, it is simple. Each family member shares a good and a bad, or a happy and tough moment from their day – a rose and a thorn. This opens up communication and dialogue within the family. It is often a great way to learn how everyone's day had been. Read on to find more Thanksgiving gratitude ideas…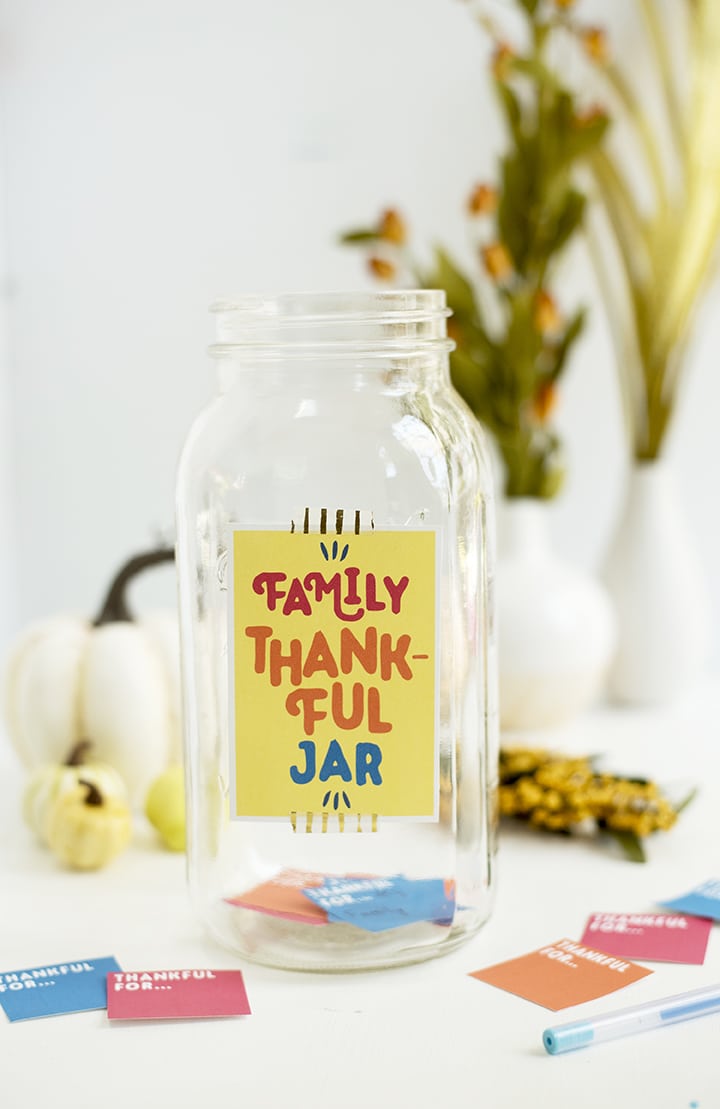 Another sweet thing to do on Thanksgiving to prompt gratefulness is with our Thanksgiving Game. We designed and created 20 game cards or questions. For instance,
What are you most thankful for?
Best random act of kindness.
What's a new family tradition to try?
What person has been kindest to you in your life?
Funniest Thanksgiving moment you remember.
What's the perfect Thanksgiving side dish?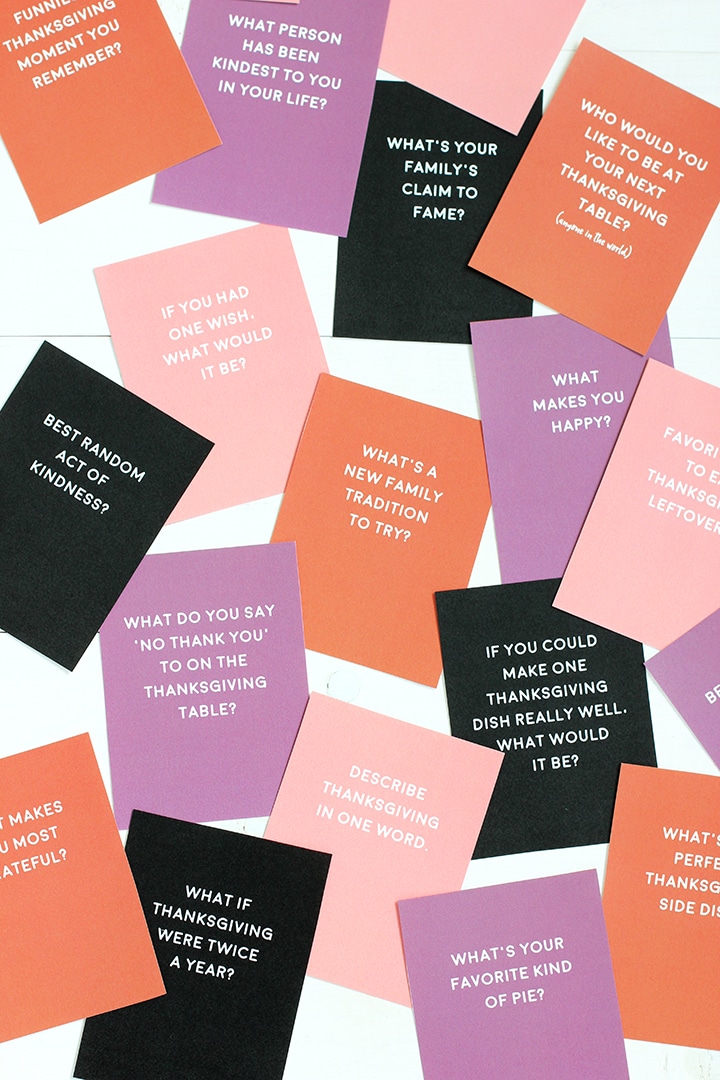 Another way to practice gratitude is to send cards to loved ones. Melissa designed these "Grateful" postcards a few years ago. You can print them here. Color or paint the front and write a sweet message on the back. Send to your family and friends prior to Thanksgiving. You could also use these cards to create a banner for Thanksgiving decor.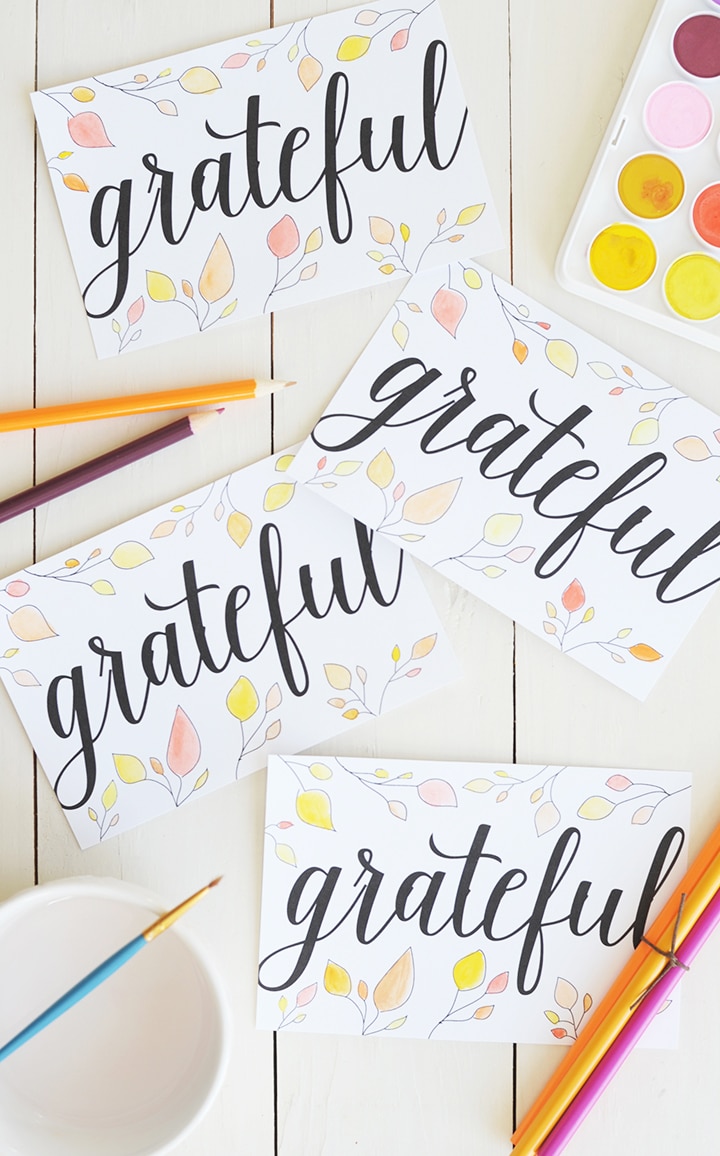 We hope you have a wonderful November and Thanksgiving!
Photos by Melissa Fenlon and Sara Albers.