Check out our Father's Day BBQ Sauce Recipe and Printable today! A perfect homemade gift for dad.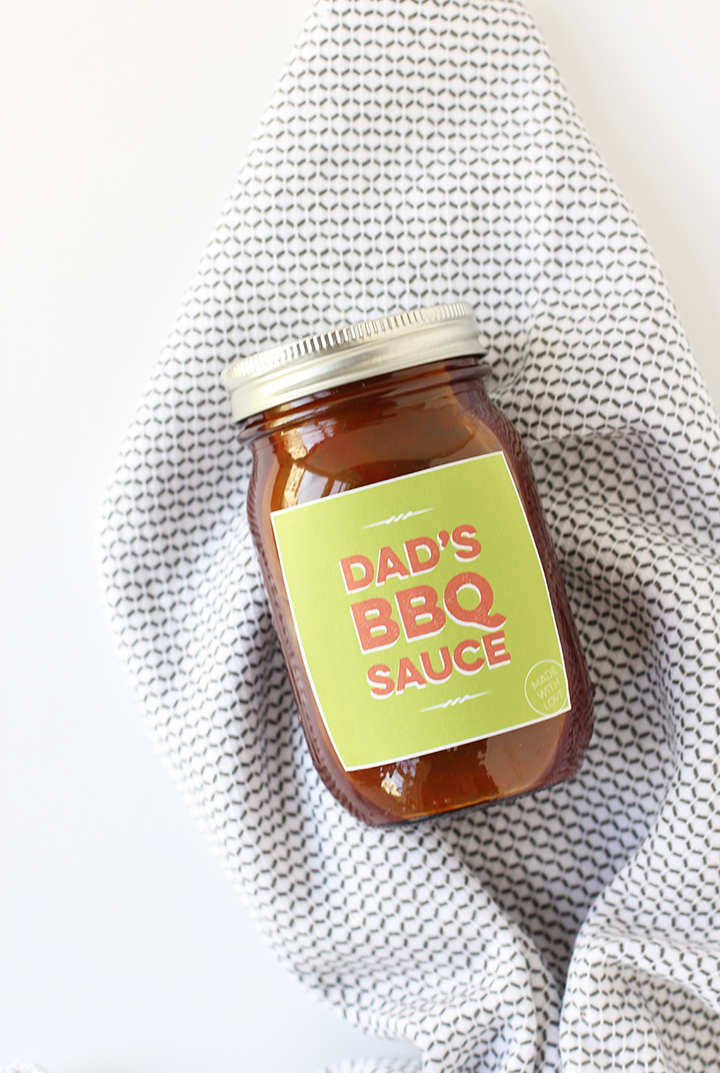 If you are like us, you love to whip something up for dad on his special day. Since it's almost Father's Day, we're sharing this sweet BBQ recipe and free printable label.
Making homemade gifts for dad is a favorite of ours. We adore this BBQ sauce label that fits perfectly on a mason jar. What dad doesn't love a good BBQ sauce?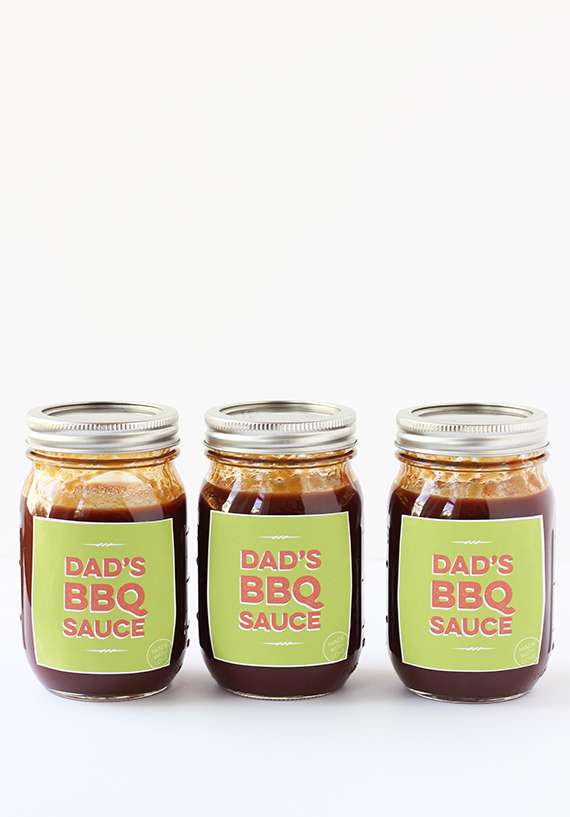 Grilling Gift Basket Idea
This jar of such would fit perfectly into a grilling gift basket for dad!
BBQ sauce in jar with label
BBQ rub seasoning
And did you see our Sriracha salt recipe for Father's Day? Another favorite is making dad fresh salsa. Hope everyone has a great weekend celebrating dad!
Get the BBQ sauce recipe and printable below…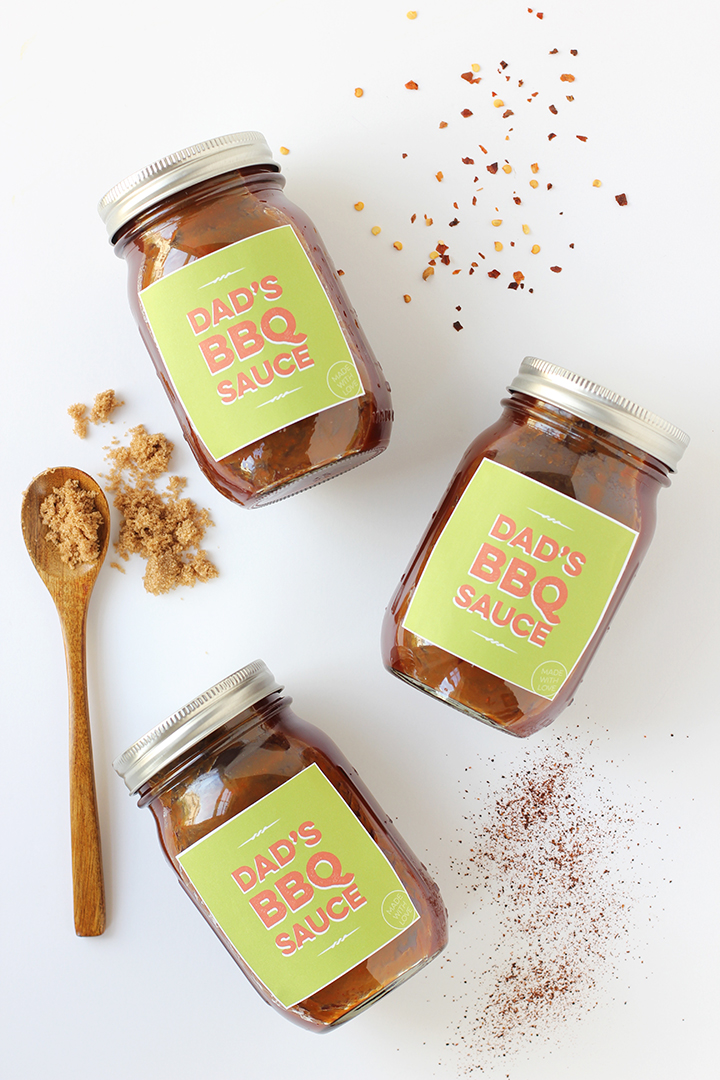 Father's Day BBQ Sauce Recipe and Free Printable
Whip up some homemade BBQ sauce for dad this Father's Day! It's tangy and a bit sweet - just like dad!
Ingredients
Easy Homemade Barbecue Sauce Recipe:
1/4 cup sweet onion
1 minced garlic clove
1/2 tablespoon olive oil
16 oz ketchup
1/2 cup brown sugar
1/2 cup apple cider vinegar
1/4 cup orange or apple juice
1/4 cup honey
1/2 tablespoon Worcestershire sauce
1/2 teaspoon dried crushed red pepper
1/4 chile powder
1/2 teaspoon kosher salt
1/2 teaspoon freshly ground black pepper
Instructions
Combine all ingredients in a small saucepan over medium heat.

Bring to a boil, stirring until ingredients are completely incorporated.

Reduce heat to low and gently simmer until flavors have melded and sauce has thickened enough to coat the back of a spoon, about 30 to 40 minutes.

Remove from heat and let cool to room temperature.
Free Printable BBQ Sauce Label
You can find the free printable HERE.