Father's Day Coupon Free Printable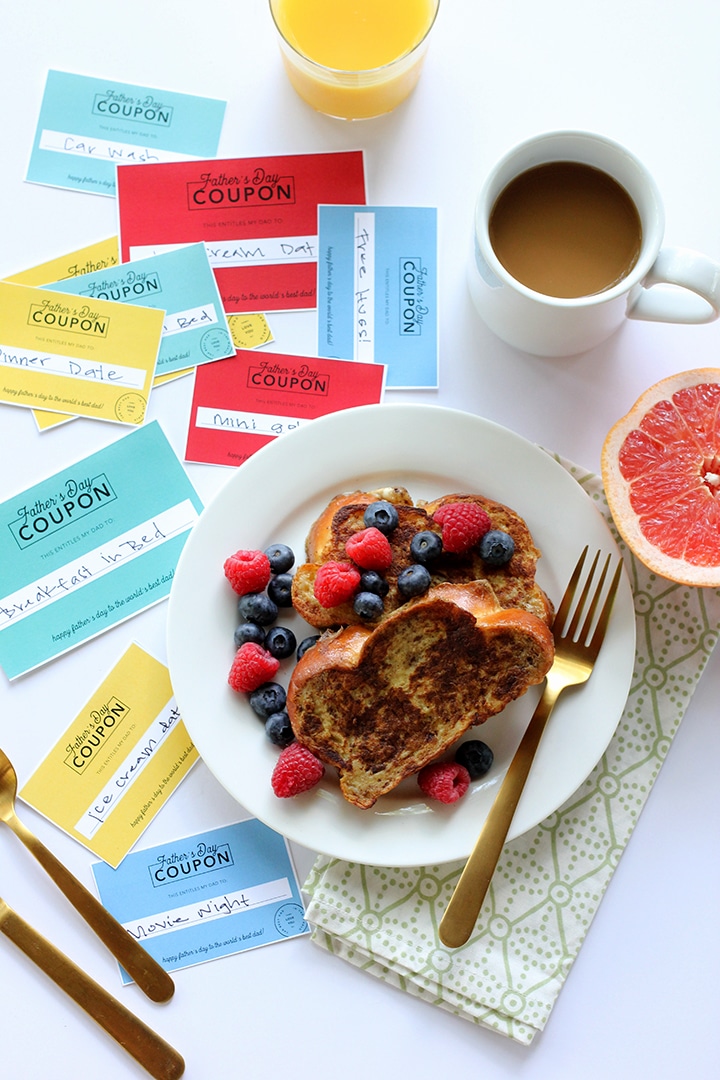 Every holiday or celebration we try to either make something special or add a personal touch to a gift. Father's Day is the perfect occasion to do just that. This year we wanted to add a little something special for dad by preparing breakfast in bed. The kiddos will help make Brioche Cinnamon French Toast – a family favorite. We are sharing our recipe today in partnership with our friends at Horizon Organic. Nothing better than brioche bread, eggs + half and half + cinnamon to make the perfect French Toast. We are also sharing a quick and easy personal gift for dad – a Father's Day Coupon Free Printable! Melissa designed these just for you! Have the kiddos fill out the coupons just for dad.
Read more for the printable and recipe…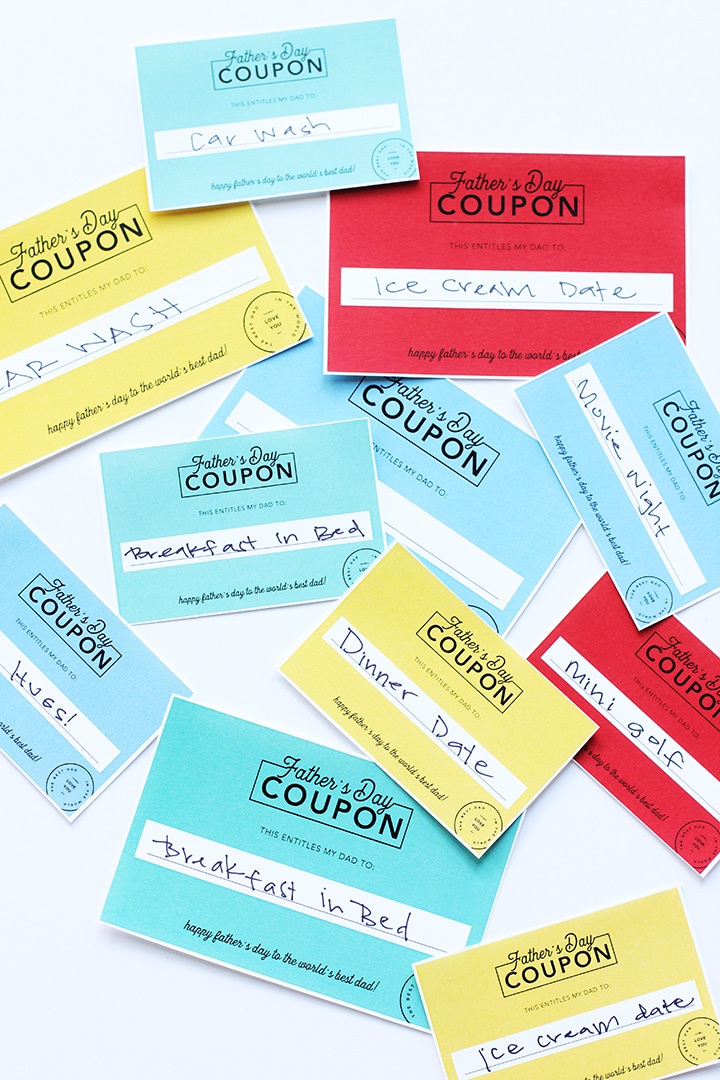 Father's Day Coupon Free Printable
The coupons can be filled in with all the things the kids want to do with dad – like go on an ice cream date, give him breakfast in bed, a free car wash, or a movie date. The possibilities are endless. It will be pretty funny to see what else the kids come up with. "This entitles my dad to…..", oh what fun!
Print the smaller coupon here and the larger coupon here. Then cut coupons and have the kids fill them in. You can serve the coupons on the tray with breakfast in bed or attach to the top of a gift. You could also add hole punches and string to create a little coupon book.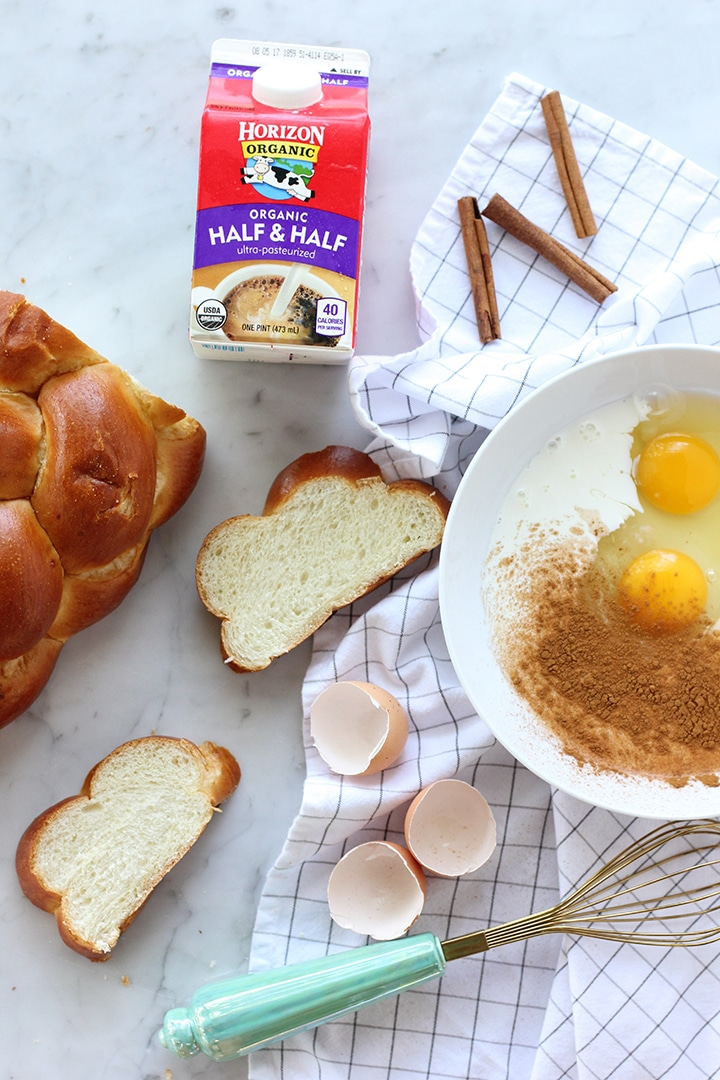 Brioche French Toast
Loaf of Brioche bread
5 eggs
1/4 C Horizon half and half
1 T cinnamon
1 tsp vanilla
Mix the ingredients together (egg through vanilla) in a bowl.
Cut the bread in 1 – 1.5 inch slices. Dip each piece (on both sides) and let it soak for a minute in the egg mixture. Add more cinnamon if you like.
Heat a cast iron skillet and melt butter in pan. Cook each piece on both sides.
Topping Ideas
Now you can always go with the favorite topping – maple syrup. But why not add some other ideas.
Fresh raspberries and blueberries
Powdered sugar
Nutella
Homemade jam
Flavored syrup
What other toppings do you add to french toast? This french toast paired with hot coffee, OJ and grapefruit makes the perfect breakfast in bed for dad!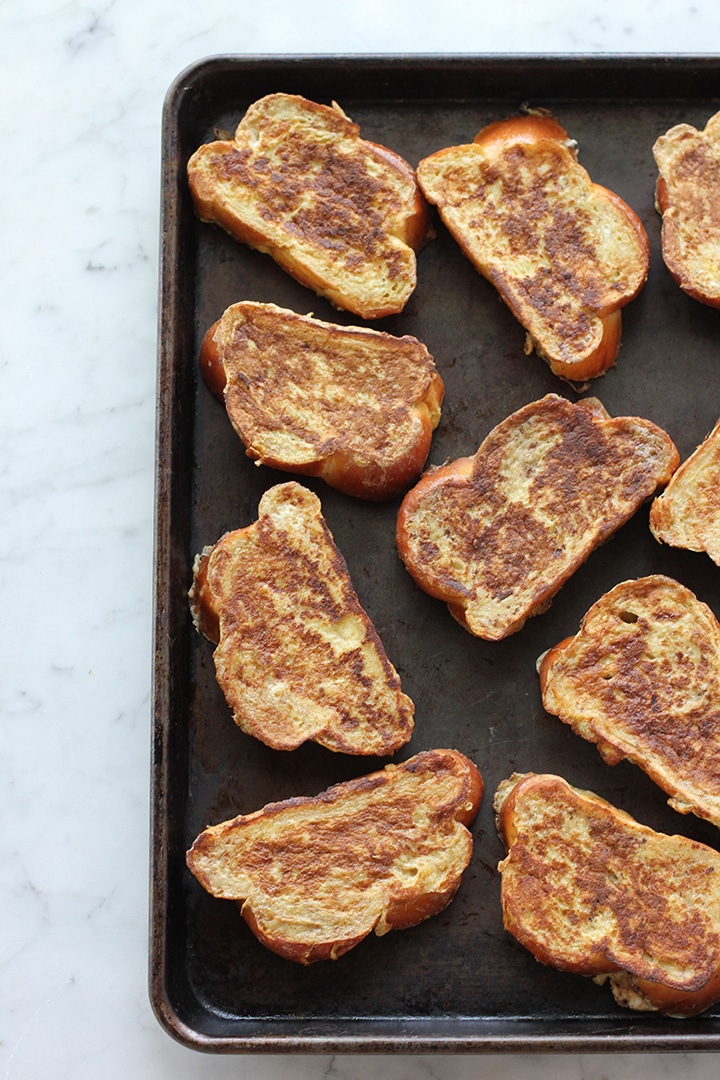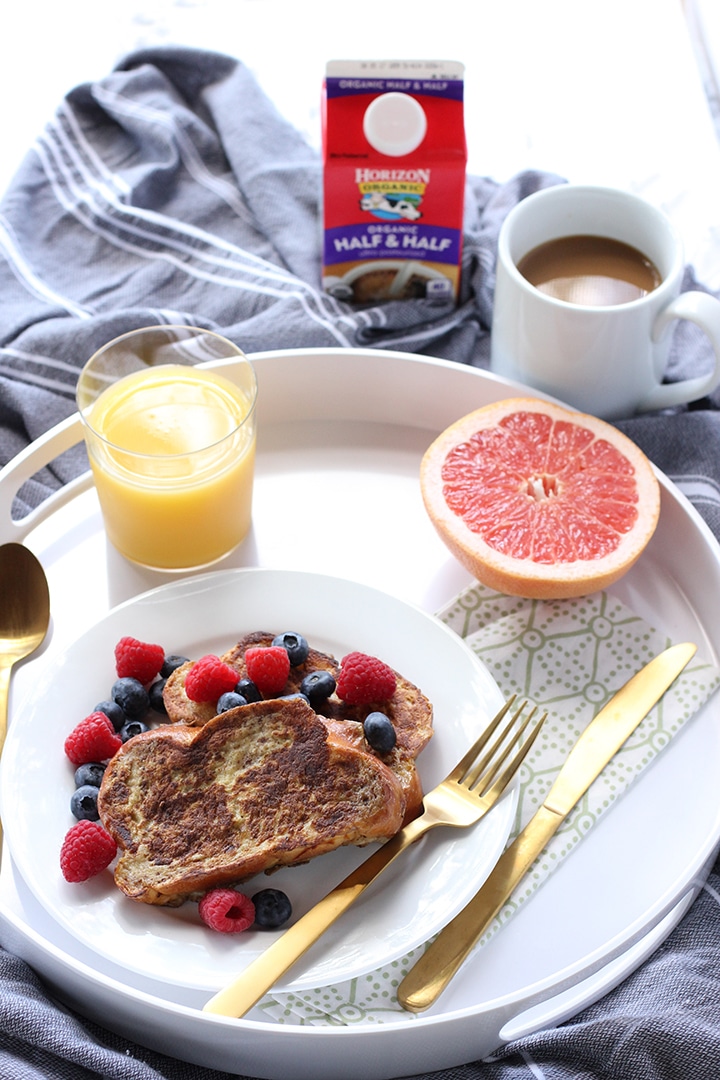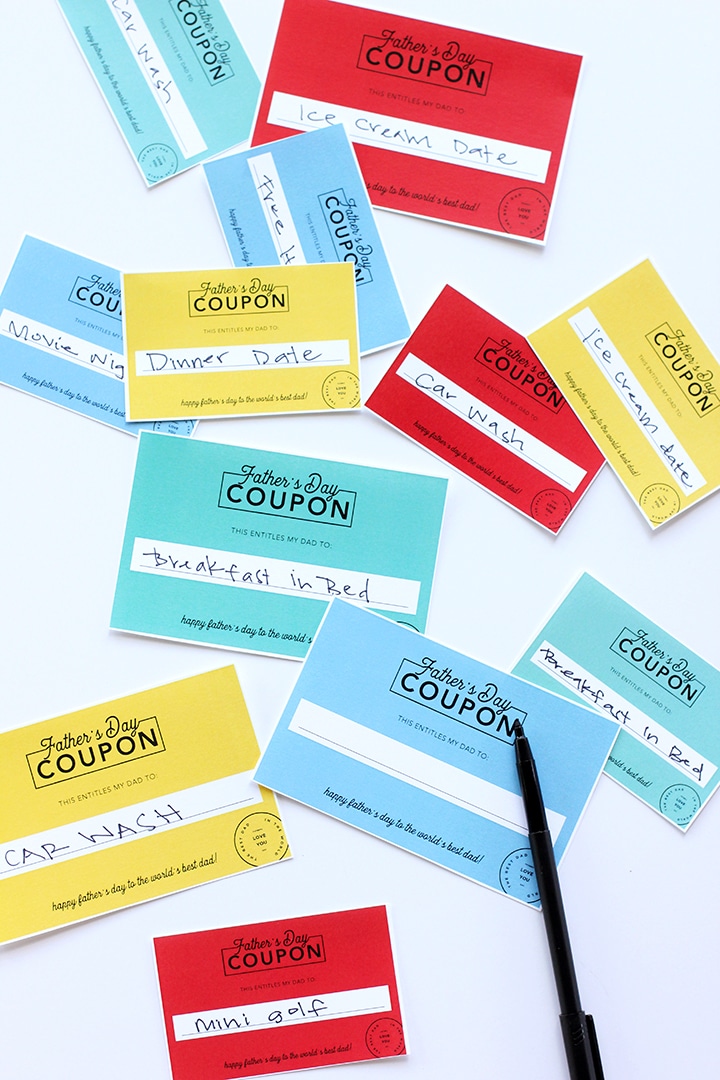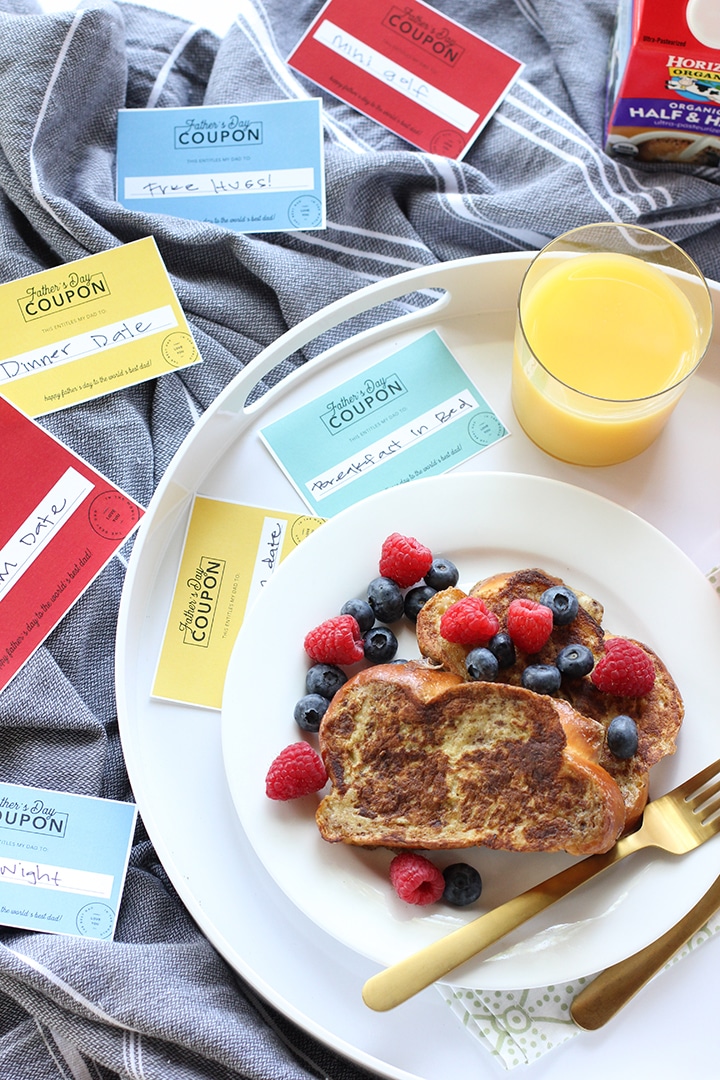 This is a sponsored conversation written by me on behalf of Horizon. The opinions and text are all mine.
Photos by Sara Albers.