This post has been sponsored by American Greetings. All opinions and thoughts are my own.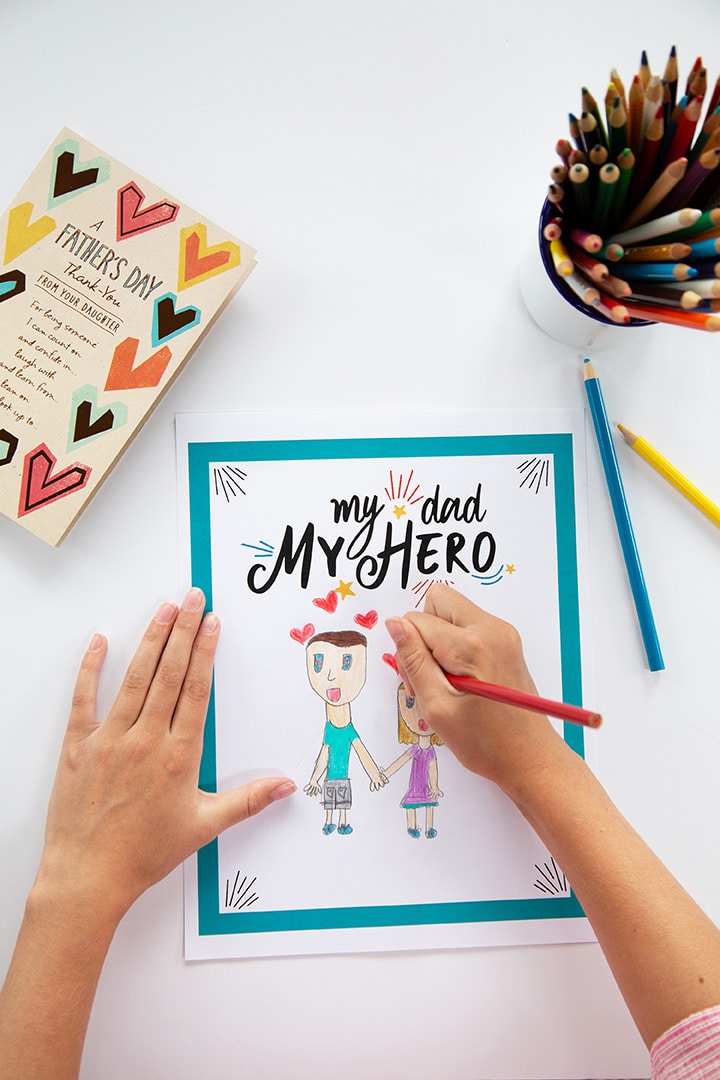 Father's Day is right around the corner. It is a day to celebrate all the dads in your life – to do something special for your dad, uncles, grandpas, and friends. We love to celebrate Father's Day with a handmade gift, something heartfelt, and a Father's Day card from Target. What better way to top these gifts than with a sweet and sentimental (or humorous) greeting card? We also are sharing a cool free printable for dads. It is titled, "My Dad, My Hero". The kids can draw a portrait of their dad on the printable. This is such a personal way to give dad a unique and thoughtful gift. And how fun to be able to keep the drawing for years and years.
Father's Day Traditions and gifting ideas
Here are some of our favorite traditions and gift ideas and some of our friends' favorites as well.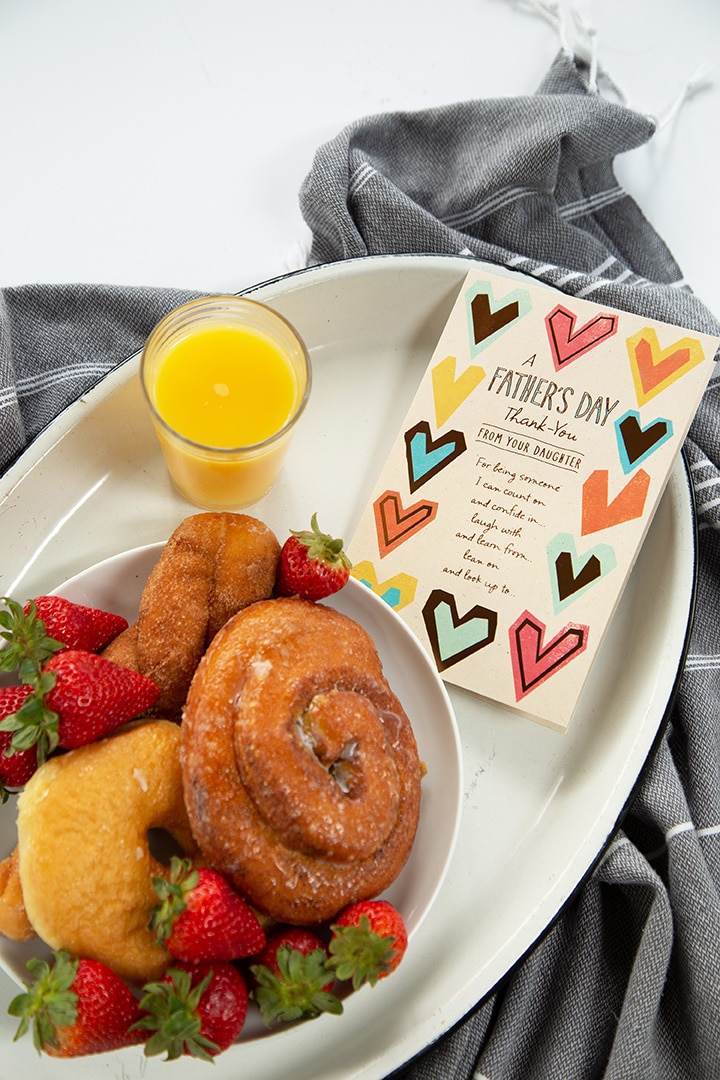 Breakfast in bed – Let the kids help with this one. They will feel so empowered and proud. We still remember doing this for our dad as kids and feeling so proud of our breakfast tray.

Photo Gifts – We love to take photos of the kids holding signs or letters about their dad. Make a collage with the pictures and frame for dad.

Handmade Gifts – The kids love to get involved with making special things like a clay bowl or a special frame. This includes the free printable that we designed: My Dad, My Hero. Click right here to print. You can frame the printable or leave it with your card with breakfast in bed. Dad will love the kids' drawing of him!
Coupons – make some clever Father's Day coupons for dad, like a free movie night or ice cream date. This has become a sweet tradition for the kids and their dad.

Start a new Father's Day tradition – For instance, a family hike or bike ride. This is a fun way to get the family active and enjoy the outdoors.

Host a Father's Day BBQ – this is a sweet way to include dads, grandfathers, uncles and friends to celebrate. Just make sure and not have them do the grilling. Ha!

Thoughtful cards – Take the time to write some sweet words about dad on a Father's Day card. Share a memory or a top 10 list about dad in the card.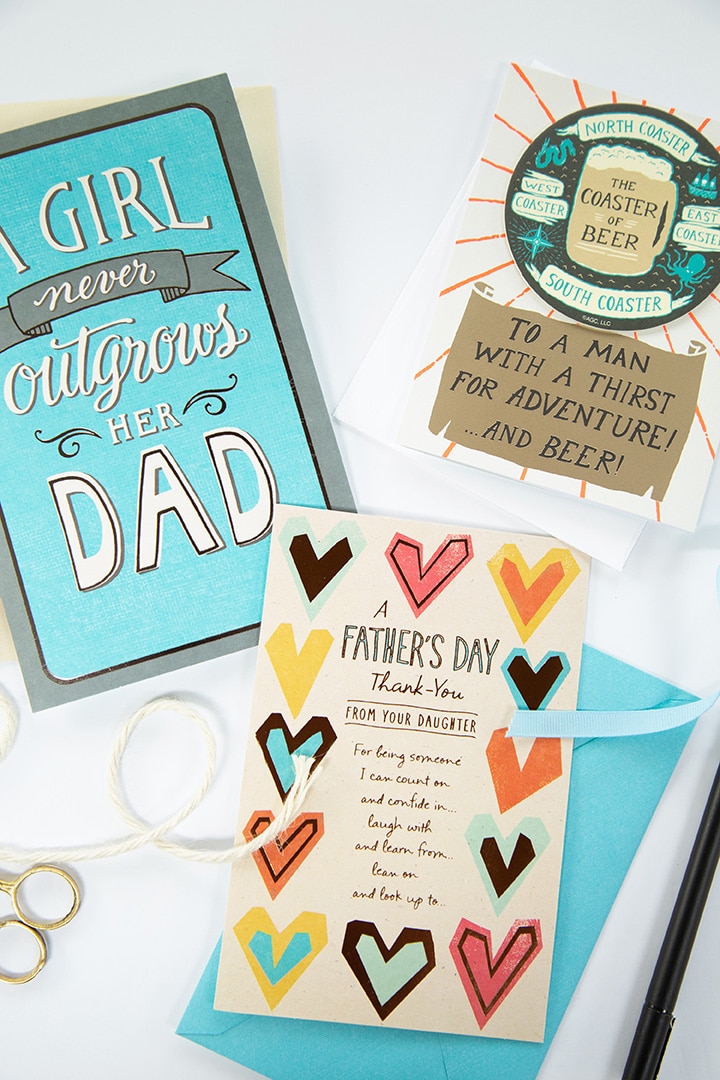 A greeting card can go a long way these days. So often we send a quick text and not even a phone call to wish someone well. This Father's Day, we are going to be sure to put some cards in the mail to celebrate some special dads in our life. As a young family, there have been so many friends that have gone through all the parenting stages with us and this is a perfect time to appreciate them. I grabbed a bunch of Father's Day cards at Target for our family and for friends. The card with the coaster might be one of my favorites! You can find all of the Father's Day cards in the front of the card section at Target.
Be sure to check out the Target App for a Cartwheel offer on Father's Day greeting cards between 5/27 – 6/17.