This post was sponsored by Red Baron Pizza. All opinions and thoughts are my own.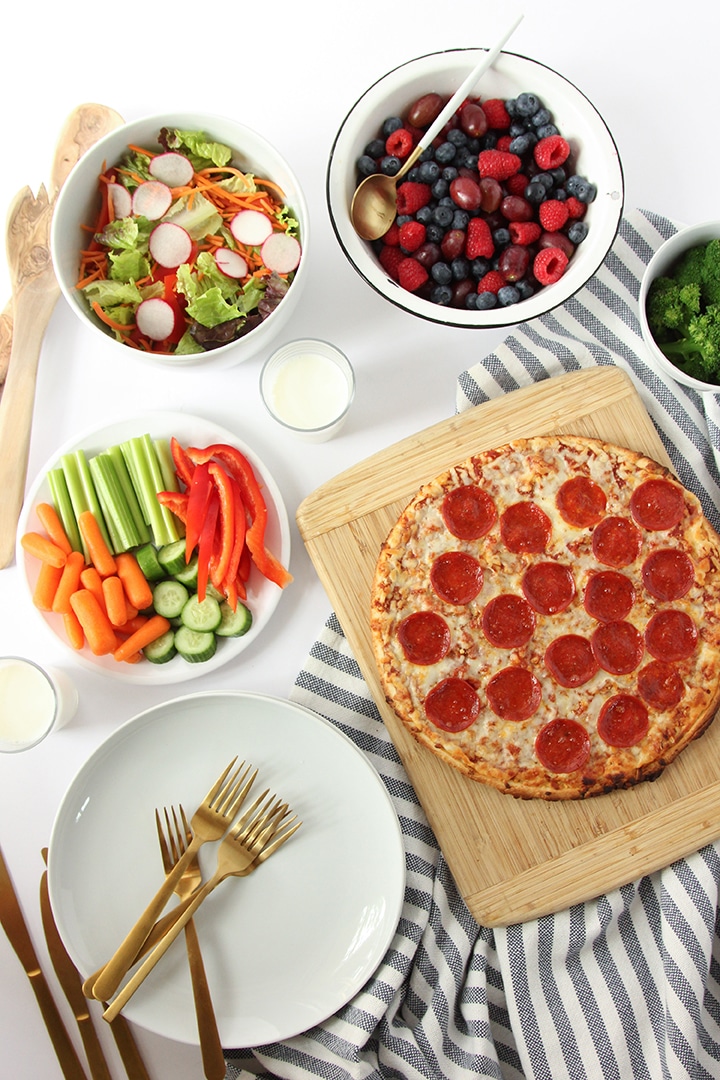 With school back into full swing we find ourselves feeling so excited to get organized after a crazy summer. We love that summer is filled with spontaneous activities and gatherings, but now with school, homework and practices we are craving having more of a routine. Whether that is homework routines or dinner plans, we are looking for ways to streamline some of the chaos that families feel when school starts up again. Today we are delighted to partner with Red Baron to share some great ideas for curbing the chaos! We have a goal this year of being more planful and prepared for dinner. So often we are throwing things together at the last minute, but not anymore! We are excited to share our Favorite Back to School Dinner Ideas and our Weekly Meal Plan Free Printable!
Read more for our Favorite Back to School Dinner Ideas and our Weekly Meal Plan Free Printable!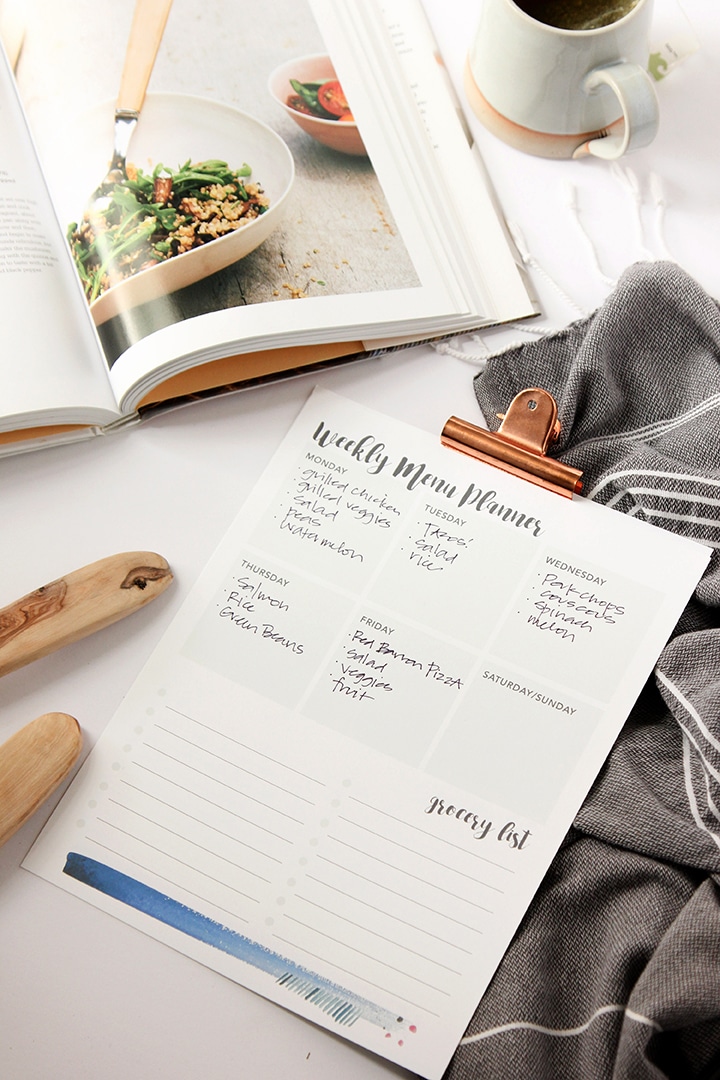 I don't know about you, but I love using To Do Lists. There is something so rewarding about checking things off the list. Well, we have a printable list for you. Download and print our Weekly Menu Planner Printable to help organize your meals each week. Also, take a look at some of our favorite Back to School Dinner Ideas. One go-to meal for us is to have Pizza Friday! Red Baron makes this so simple. The kids can pick their favorites – Thin & Crispy Pepperoni and Classic Crust cheese. Sometimes we even add our own toppings to get a little creative.
We are sharing two weeks worth of simple dinner ideas. These have helped us feel like we can juggle all of the after school/pre-dinner activities. Take a look at some of our Favorite Back to School Dinner Ideas…
Weekly Meal Plan Ideas:
Monday – Grilled Chicken, grilled veggies, mixed greens salad, peas and watermelon
Tuesday – Taco Tuesday (ground turkey breast tacos), Spanish rice and green salad
Wednesday – Grilled Pork Chops, couscous, spinach salad and cantaloupe
Thursday – Salmon, rice, salad, steamed green beans
Friday – Pizza Friday! Red Baron pizzas, green salad, fruit, veggies
Monday – Pork Tenderloin, brown rice, green beans, salad, fruit salad
Tuesday – Fish Tacos, rice, cabbage slaw and strawberries
Wednesday – Spaghetti and meatballs, salad, roasted broccoli and carrots
Thursday – Quesadillas (rotisserie chicken, cheese, beans), chips & salsa, salad, crudités (carrots, red pepper, celery, broccoli)
Friday – Pizza! Favorite Red Baron pizzas, salad bar, watermelon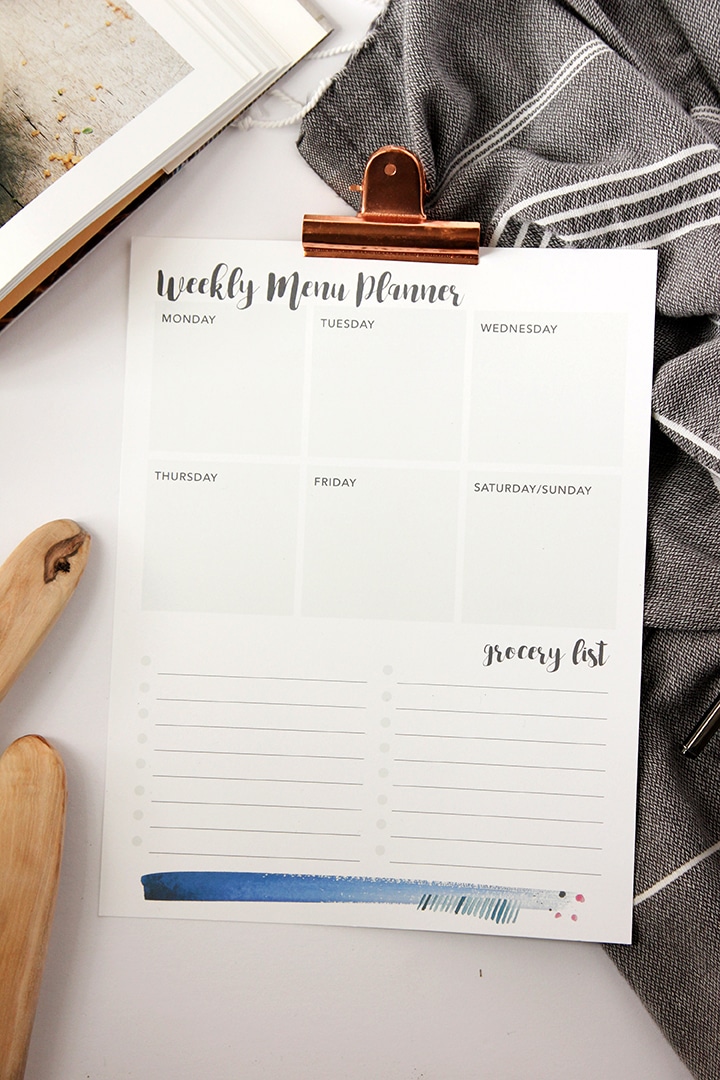 I use the Weekly Menu Planner Free Printable for not only the weekly plan but also for my weekly grocery list. The free printable has the days of the week on the top and a section on bottom for groceries. This makes my grocery trips so much easier! I head into my local Kroger and get everything I need.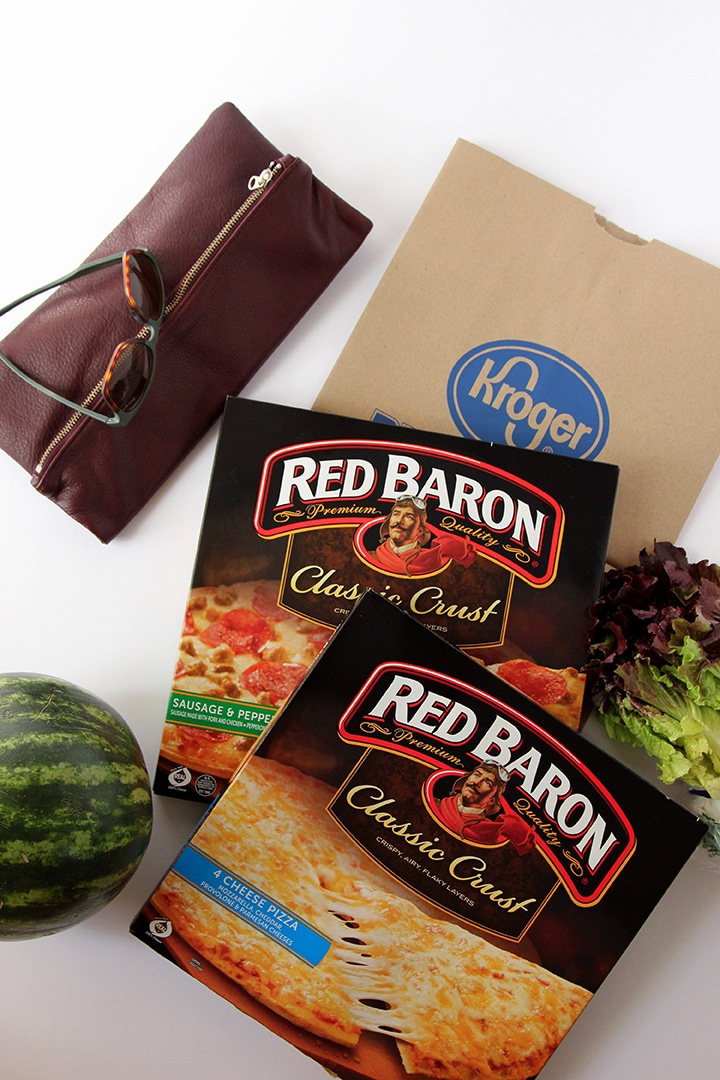 You have to check out Red Baron's newest spokesperson – The Baroness. She's a mom in the real world, and is proud to be perfectly imperfect. She is pretty amazing and hilarious! She turns meal time into family time. I have to say, Pizza Fridays are such a win at our house! A meal that the entire family can agree on.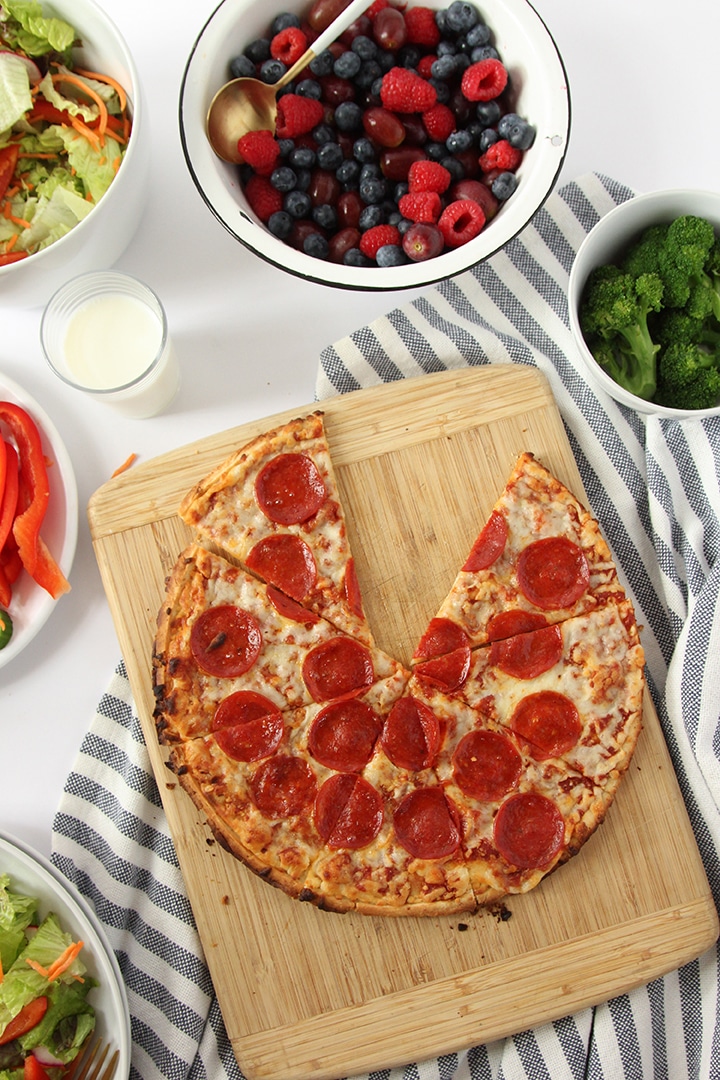 Photos by Sara Albers.