Favorite Chicken Satay Appetizer Recipe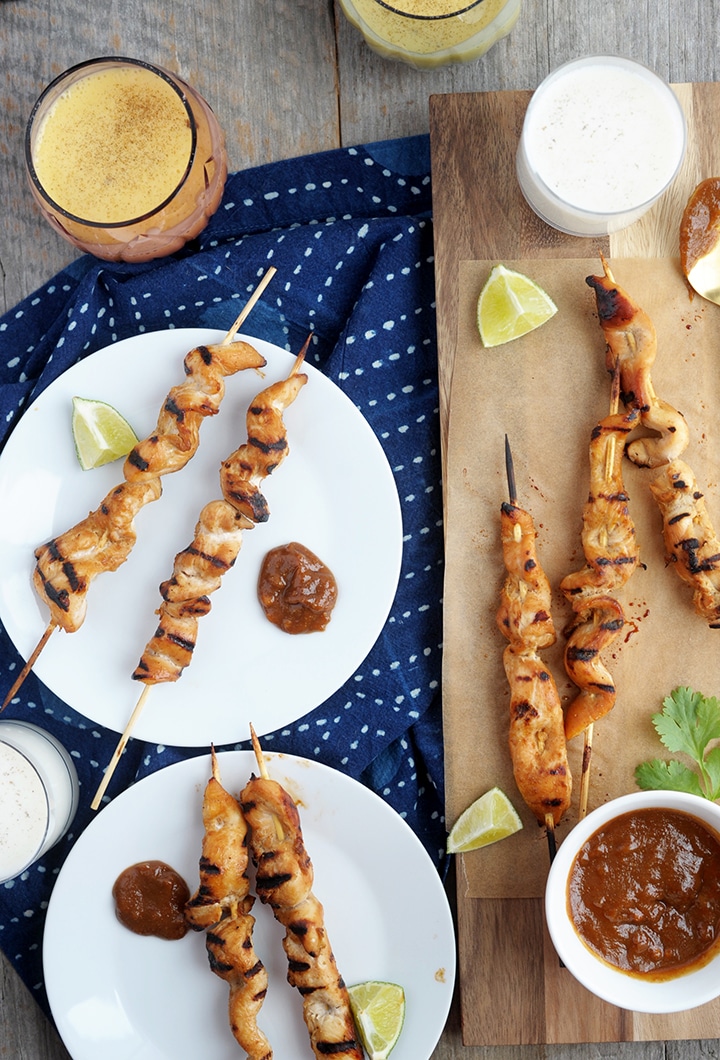 Tis the season for cocktail parties! We're always looking for a simple, yet delicious appetizer recipe and this has become our Favorite Chicken Satay Recipe. What's not to love about a savory and a bit spicy appetizer that you can eat on a stick? We teamed up with got milk? today to share not only our favorite chicken satay recipe, but also two fun ideas for milk mocktails that go perfectly with the flavors and spice of this chicken satay. Mango milk lassis and honey cardamom milk both are big hits with these skewers. The sweetness of the mango pairs so well with the deep flavors of the satay, and of course the color of the mango is just beautiful. There's a reason we love it. Serve the lassis in some gorgeous drink ware and your guests are ready to eat and drink in style.
Read more for all the recipes…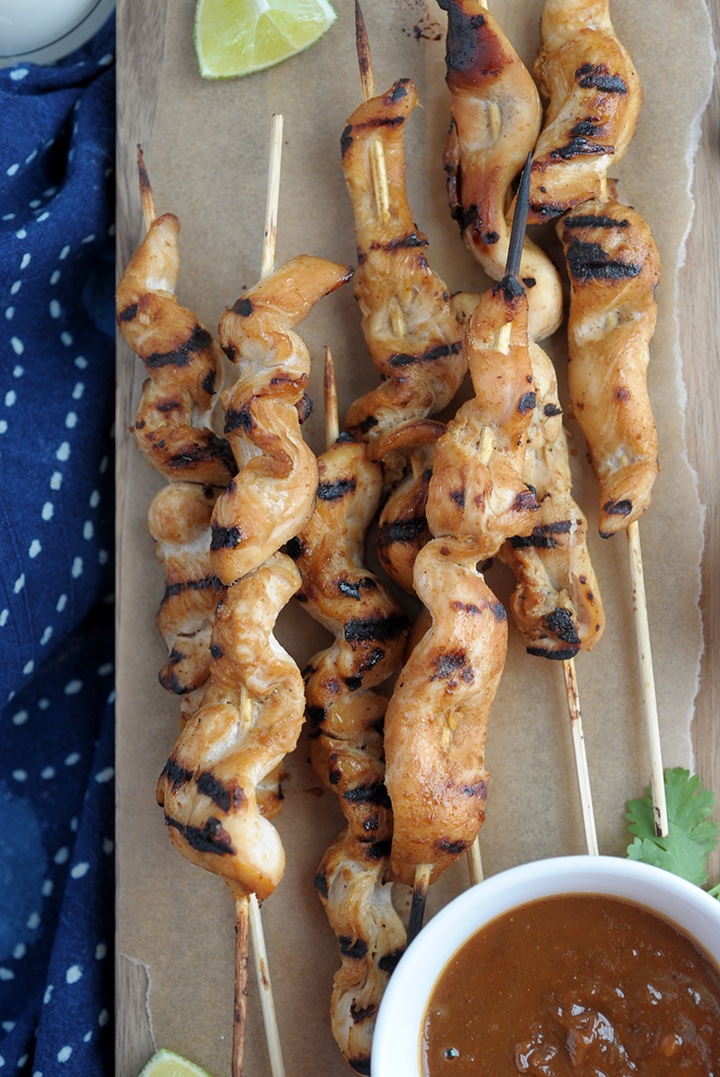 Chicken Satay Skewers
1 lb chicken breast, sliced into ½ inch thin strips
3 Tablespoons tamari
3 Tablespoons fish sauce
3 Tablespoons water
1 t cumin
1 t coriander
1 T peanut butter, natural
1 teaspoon Sriracha
1 t minced fresh ginger
2 t minced garlic
2 T minced shallots
2 T honey
1 T freshly squeezed lime juice
Mix and marinade chicken strips in it in the fridge for 2 hours or up to 24 hours.
Soak your bamboo skewers in water for at least 30 minutes.
Slice the chicken into thin (1/2 inch thick) strips. Combine all of the ingredients to make the marinade. Place chicken in marinade, then place in fridge for 2 hours and up to 24 hours. Remove from fridge and thread chicken onto each strip – one-two pieces of chicken per skewer. Heat grill to medium high heat. Grill chicken for 4 minutes on both sides until brown.
Peanut Dipping Sauce
1/2 cup creamy natural peanut butter
2 Tablespoon tamari or soy sauce
1 Tablespoon honey
2 Tablespoons lime juice
1/4 teaspoon cayenne powder
one garlic clove, minced
Combine all of the ingredients in a small blender and serve with satay.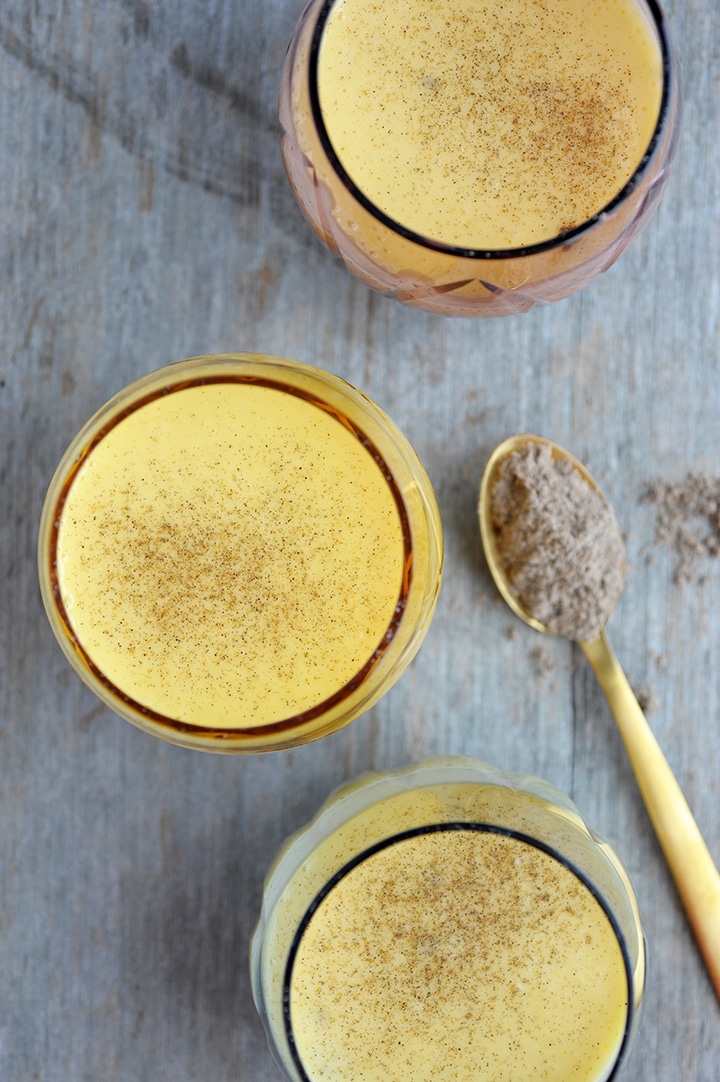 Mango Milk Lassis
Fruit from 2 mangos or 2 cups of frozen mango
1/2 cup of yogurt
½ cup milk
2 teaspoons honey
Place all of the ingredients in a blender and mix on high until completely blended. Pour in glassware and serve. Put ground cardamom on top and serve.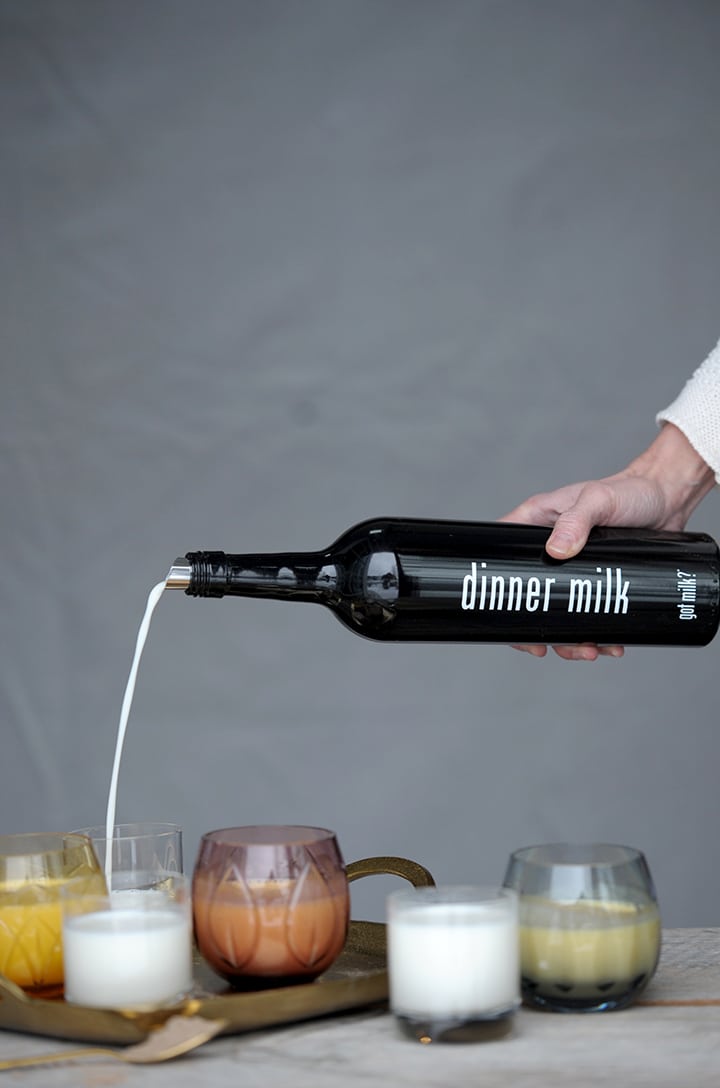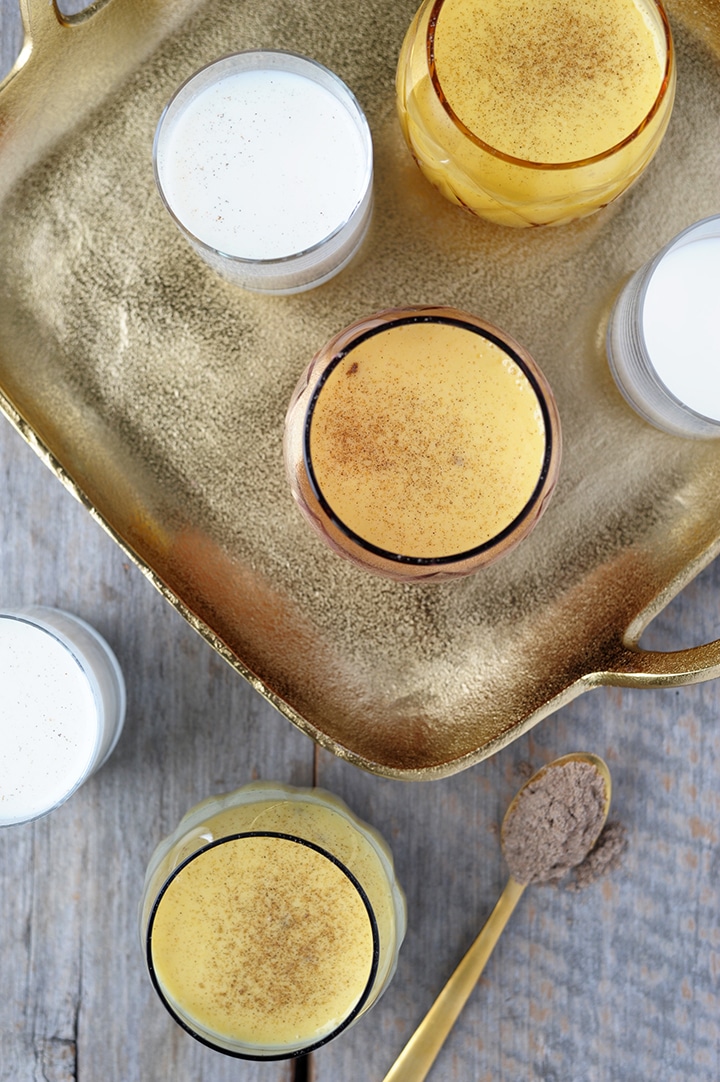 Honey Cardamom Milk Mocktail
2 cups milk
1 Tablespoon honey
ground cardamom
Serve warm or cold. If warm, warm milk and honey on low heat and serve with ground cardamom on top.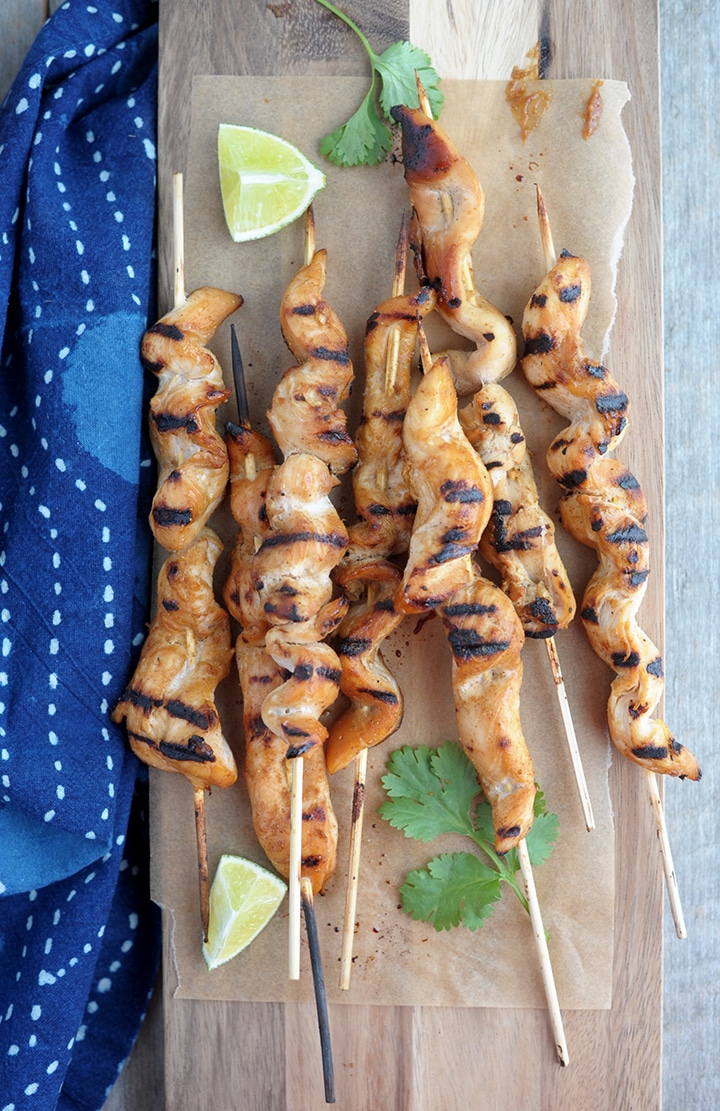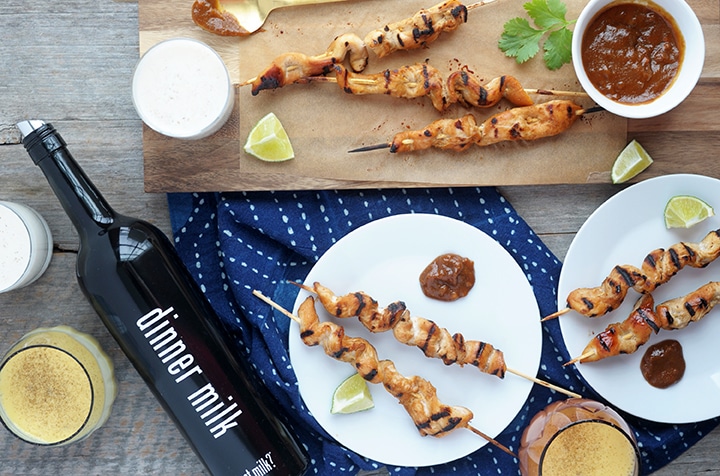 photos by Melissa Fenlon. all rights reserved.
Thanks so much to got milk? for sponsoring this post and thank you for supporting the brands who support us!