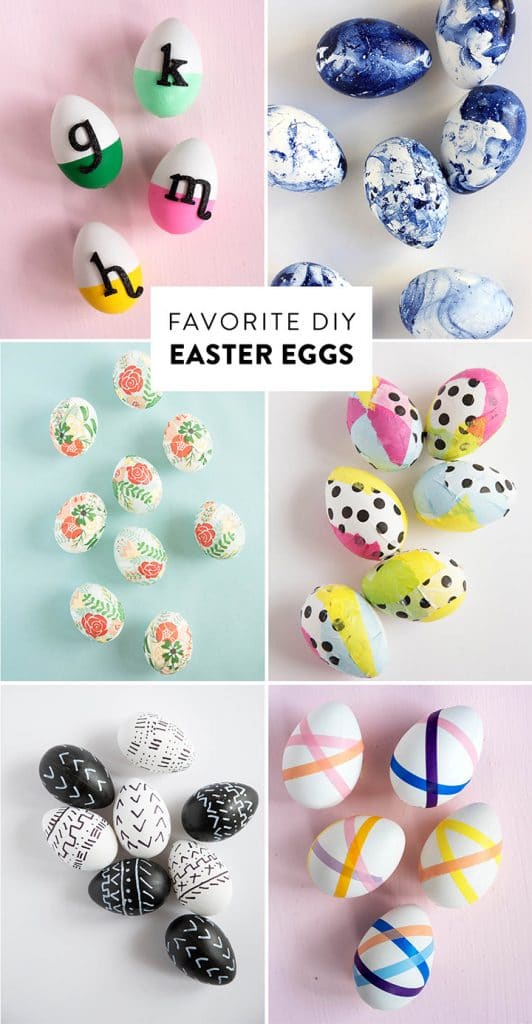 Easter is right around the corner, so we thought we would share some of our Favorite DIY Easter Eggs that we have made! You can use paint pens, Mod Podge with tissue paper, washi tape and even nail polish. We are still obsessed over our most popular egg ever – the Indigo Marbled Easter egg! See some our our most favorite ways to decorate eggs the non traditional way!
We still love to do the traditional dyed eggs with family, but we sure do enjoy creating these new and fun versions of Easter eggs as well!
Favorite DIY Easter Eggs
See some of our favorite ways to decorate Easter Eggs - from using Mod Podge and tissue paper to marbeling with nail polish.