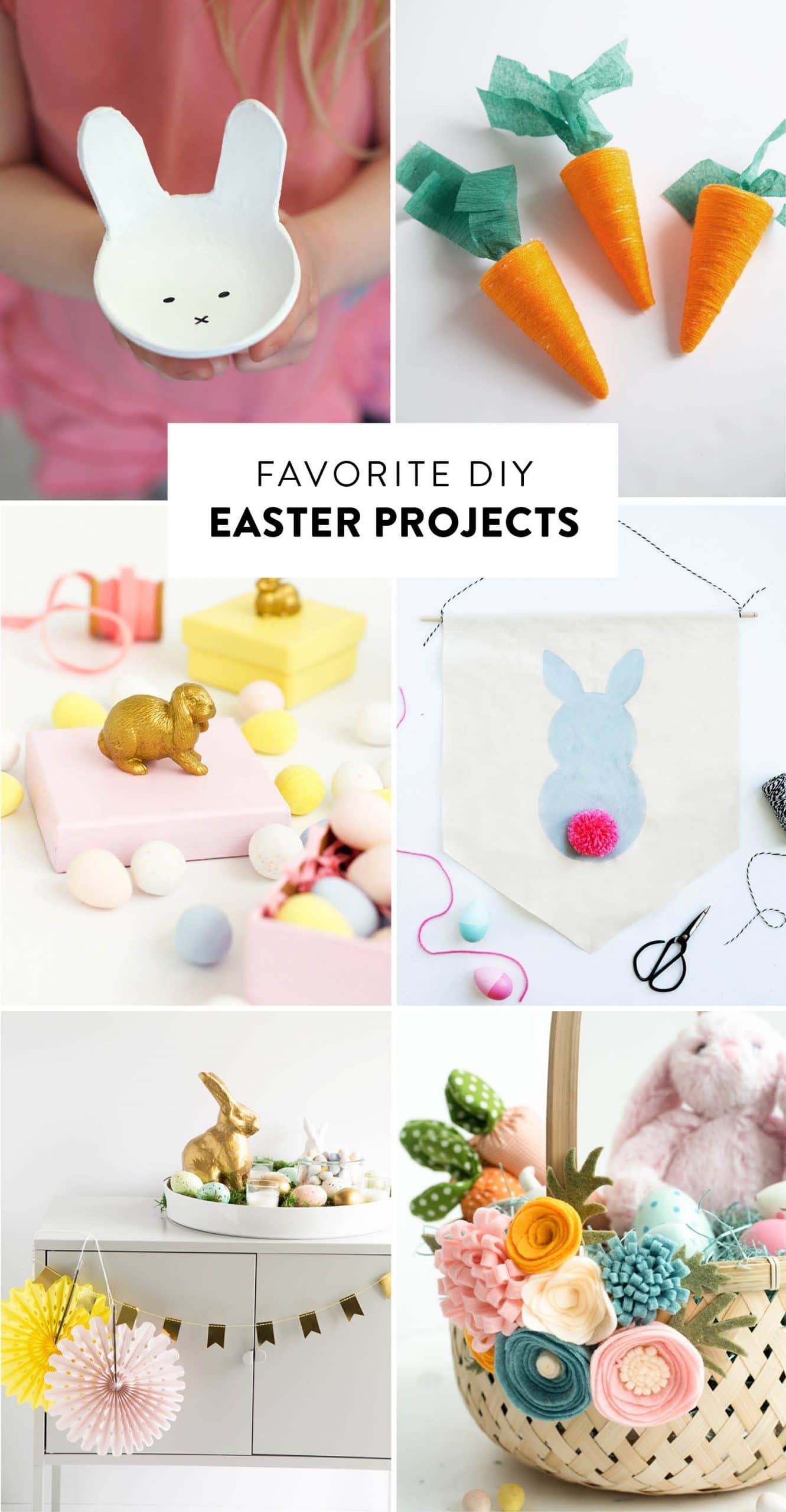 We've rounded up some of our favorite DIY Easter projects that we've created over the years. From printable paper baskets to felt flowers to adorn any basket you've got on hand to a bunny banner for your front door – we've got you covered. Take a look at some of our Favorite DIY Easter Projects.
One of our most loved Easter projects are these sweet air dry clay bunny bowls! This is a fun projects for you and the kids. And if you haven't played with air dry clay before, you're going to love it.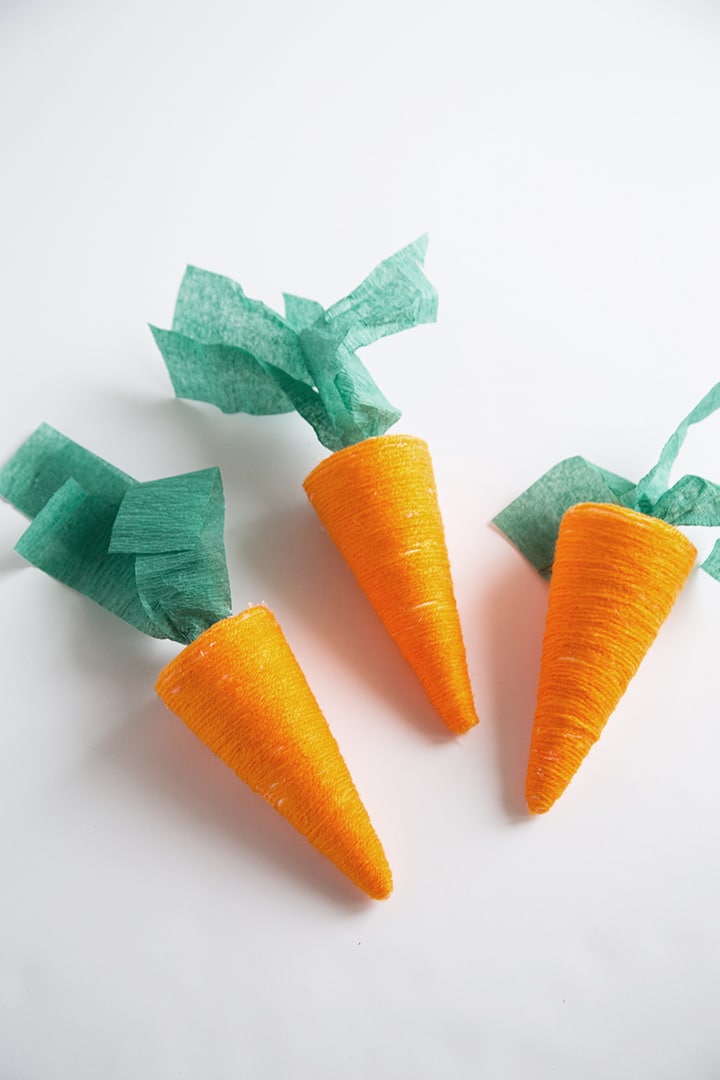 Is there anything cuter than bunnies and carrots for Easter? We could not help ourselves this year when prepping for DIY Easter decor ideas and make some adorable carrots. These are so easy to make and we just love how they look as Easter decor.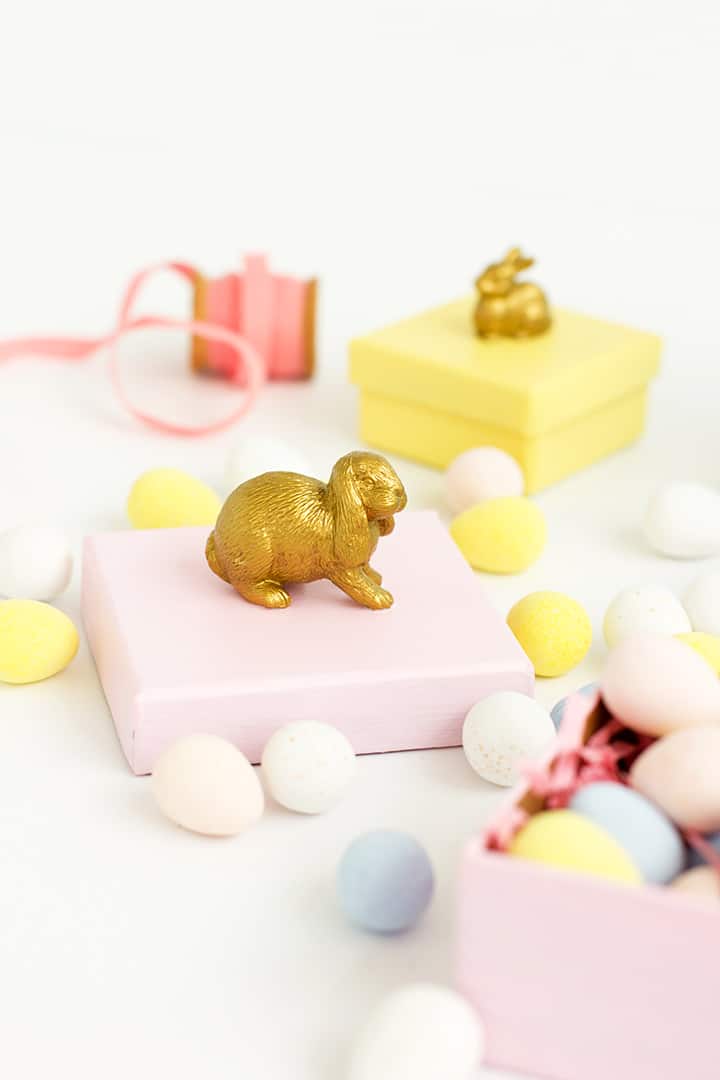 This is a perfect little gift box for kids and grown up alike topped with cute little bunnies. Fill the little treat boxes with Easter candy (like our favorites) and treasures. This DIY Easter Treat Box would make for a cute Easter display on a book shelf too, don't you think?
Here's simple Easter banner to hang on your front door that a has nice modern vibe. We love the pop of pink from the sweet tail you can make out of yarn.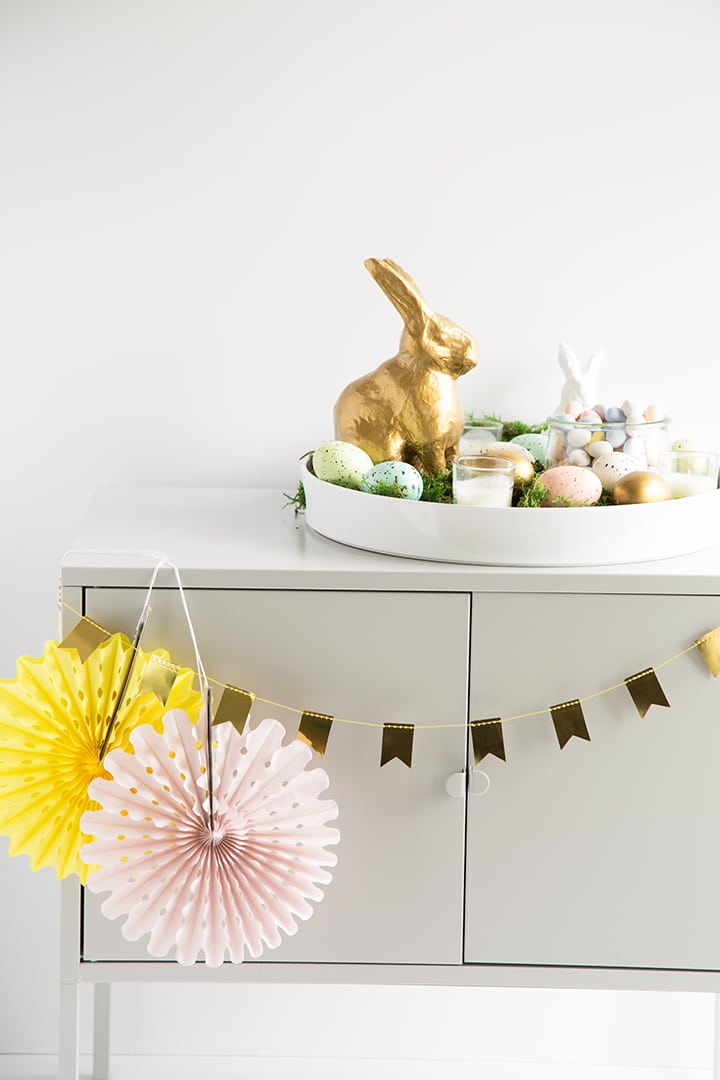 If you are anything like us, we love to create a festive holiday tablescape – but nothing too over the top. Using everyday items from our homes and kitchens mixed in with a few holiday themed pieces seems to work best, especially this Easter!
We used only a couple of craft supplies – like felt sheets and a hot glue gun to make this one-of-a-kind spring basket. Choose your colors of felt, get those scissors and glue gun ready and in under an hour, you can create this beautiful flower adorned basket. It's so fun to create ranunculus-inspired blooms, ones that remind us of dahlias and a little cabbage rose too.
Just print out this page, cut up the little fun prompts and place them in your plastic eggs. Get the kiddos dancing, telling jokes and singing songs after your egg hunt.
Here's a great DIY project for Easter that you can use year-round – the DIY No Sew Rope Easter Basket!
DIY Paper Easter Baskets with Free Printable
Print out our free download for paper Easter baskets this year!