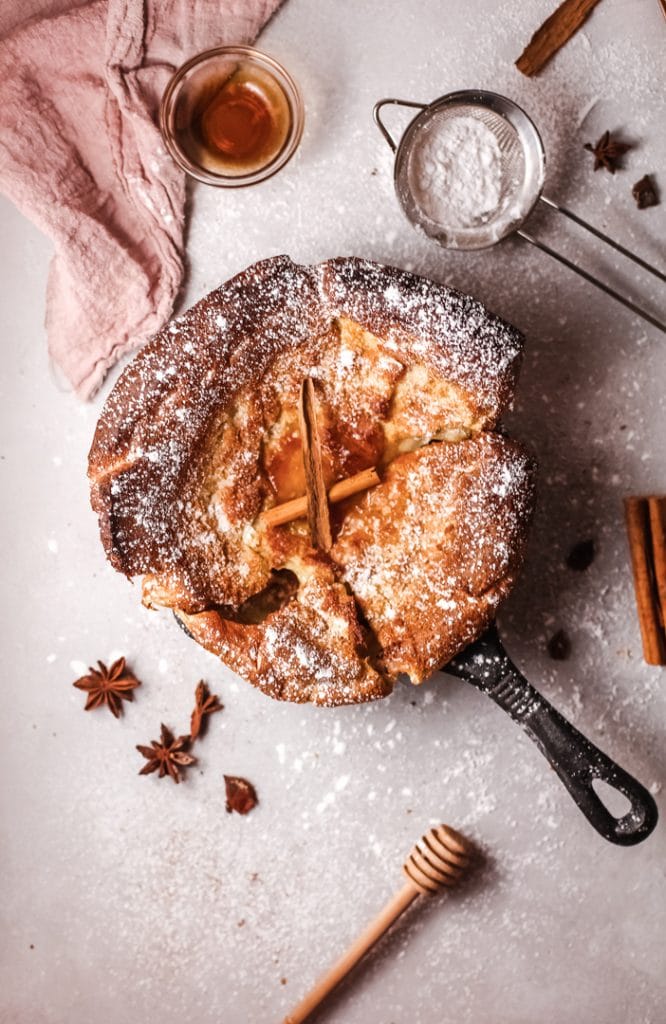 Have you ever made a Dutch Baby? It is so much easier than you think! This is such a fun recipe to make for a special brunch or dessert. A Dutch Baby is a pancake of sorts, cooked traditionally in a cast iron skillet. You blend or whip the ingredients together in a blender.
I love this recipe because it's super easy to make, even if you've never done a dutch baby pancake before! Basically just blend everything and pour into a hot skillet. I also love that it looks like the type of thing you would get at a fancy brunch place.
You can customize this as much as you want. Serve it with berries or with maple syrup or add a big dollop of whipped cream.
This is our Favorite Dutch Baby Recipe
Favorite Dutch Baby Recipe
Yield: na

Prep Time: 20 minutes

Cook Time: 25 minutes

Total Time: 45 minutes

See our favorite Dutch Baby recipe for the fluffiest yummiest brunch recipe. Your friends and family will be so impressed with this recipe!
Ingredients
2 Eggs
1/4 Cup flour
1/4 CUp milk
1 Tbsp sugar
Pinch of cinnamon and nutmeg
2 Tbsp butter
Instructions
Preheat oven to 425 degrees. Place butter in a skillet and place in the oven until the butter has just melted.


While the butter is melting in the oven place all the ingredients in the glass of a blender and pulse until combined.


Take the hot skillet out of the oven, pour the batter into it and return to the oven. Bake for 15 minutes or until puffy.


Turn heat down to 300 degrees and bake for 10 more minutes so it's evenly cooked.
Notes
Add powdered sugar on top. You can also add jam or lemon curd. Maple syrup is perfect as well!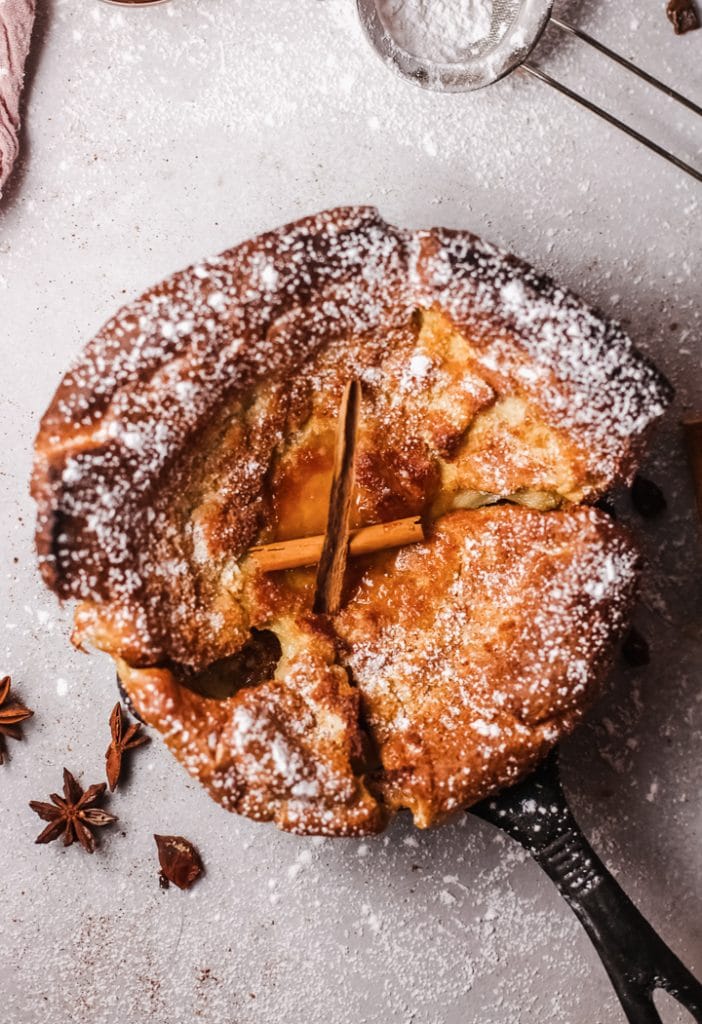 We love cooking breakfast… so much that we do breakfast for dinner quite a bit! Homemade waffles seem to always be in rotation. This Dutch Baby recipe has been fun to mix things up. Some of our other favorite breakfast and brunch recipes include: