Favorite Gingerbread Cake Recipe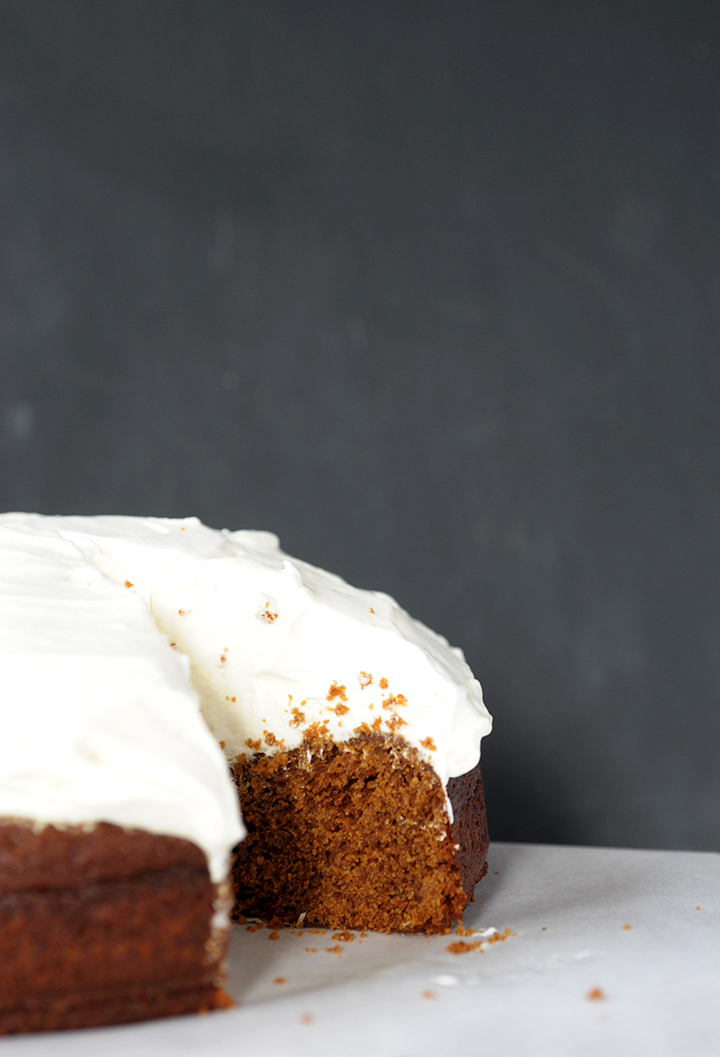 When I think of Christmas, one of the first things I think of is this classic gingerbread cake. It's been a family favorite for as long as I can remember. I can still remember the first time I tried it as a little kid.
My mom always serves it with warm lemon sauce, but I've started to make it with fresh lemon whipped cream. I mean, you really can't go wrong with the molasses and ginger and the zing of lemon as you top it off both the whipped cream and lemon sauce.
We love spending time in the kitchen over the holidays making family favorites – sugar cookies, pecan turtles and the new fave, peppermint ice cream sandwiches.
Read more for the recipe. 
Gingerbread Cake Recipe
½ cup sugar
½ cup butter
1 ½ tsp baking soda
1 tsp cinnamon
1 tsp ginger
1 egg
1 cup molasses
2 ½ cups of flour
½ tsp cloves
½ tsp salt
1 cup hot water
Preheat over to 350 degrees and butter and flour 9 inch round cake pan, spring-form pan or 9×9 square cake pan.
How to make our favorite gingerbread cake
Preheat oven to 350 degrees.
In a large mixing bowl, cream butter and sugar, then add egg and molasses.
In a medium bowl, whisk together flour, baking soda, cinnamon, ginger, cloves and salt.
Add flour mixture to wet mixture and stir until combined.
Slowly stir in boiling water until combined.
Bake for 40 minutes at 350 degrees.
Lemon Whipped Cream
2 cups chilled heavy whipping cream
3 T sugar
2 T lemon zest
3 t fresh lemon juice
Beat all ingredients in a large glass bowl until you get soft peaks.

Lemon Sauce
½ cup sugar
1 T cornstarch
dash of salt
¼ teaspoon nutmeg
1 cup boiling water
1 tablespoon butter
2 teaspoons lemon zest
juice from one lemon
In a saucepan, combine sugar, cornstarch, salt and nutmeg. Then slowly stir in the boiling water. Simmer on low until the sauce thickens, stir it occasionally.
Remove sauce from the heat and stir in butter, lemon zest and fresh lemon juice.
Serve over cake.
photos by Melissa Fenlon. all rights reserved.