Favorite Halloween Free Printables for Kids
Check out our favorite Halloween free printables for kids!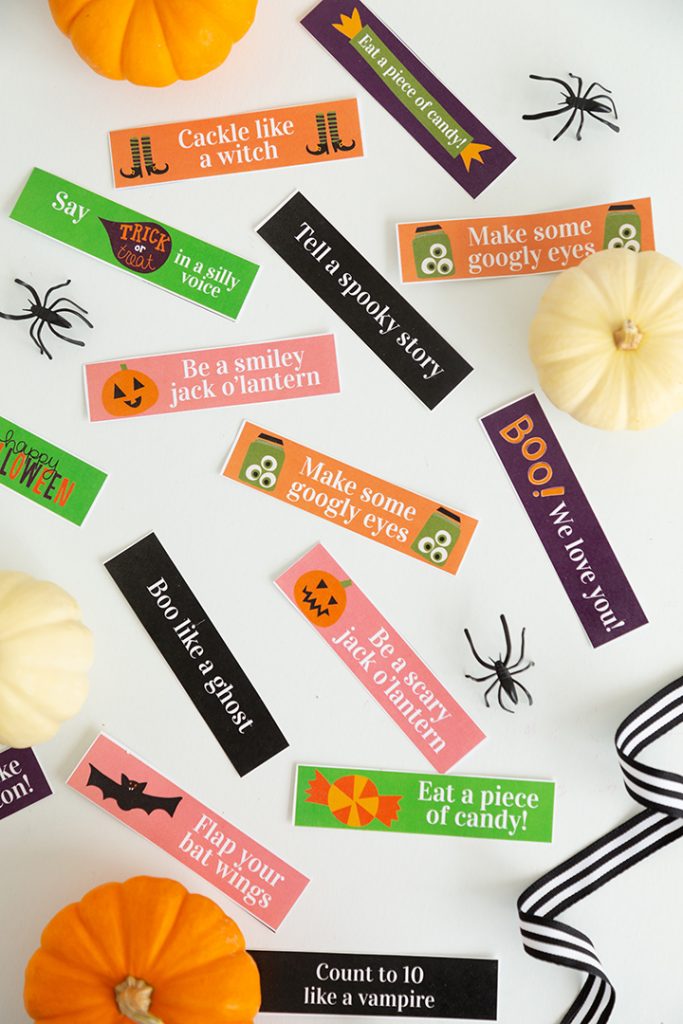 This year Halloween might feel and look a little different… What will not be different is kids absolutely loving the holiday!
Whether you are having a family party at home on October 31, or creating a e-learning style party or bringing in treats and games for a school party – we have you covered with some wonderful Favorite Halloween Free Printables for Kids.
Games, Halloween themed snacks and treats will make the kids so pleased!
Halloween Hunt Free Printable
We have been thinking up fun ways to celebrate Halloween 2020. We created a fun new tradition for our kids this Halloween – a Halloween Hunt! Just like an Easter Egg Hunt, but with pumpkins and black and orange eggs!
For example; Boo like a ghost, Cackle like a witch, Walk like a mummy and more! Your kids are going to love this new game for Halloween. Simply print this Halloween free printable here!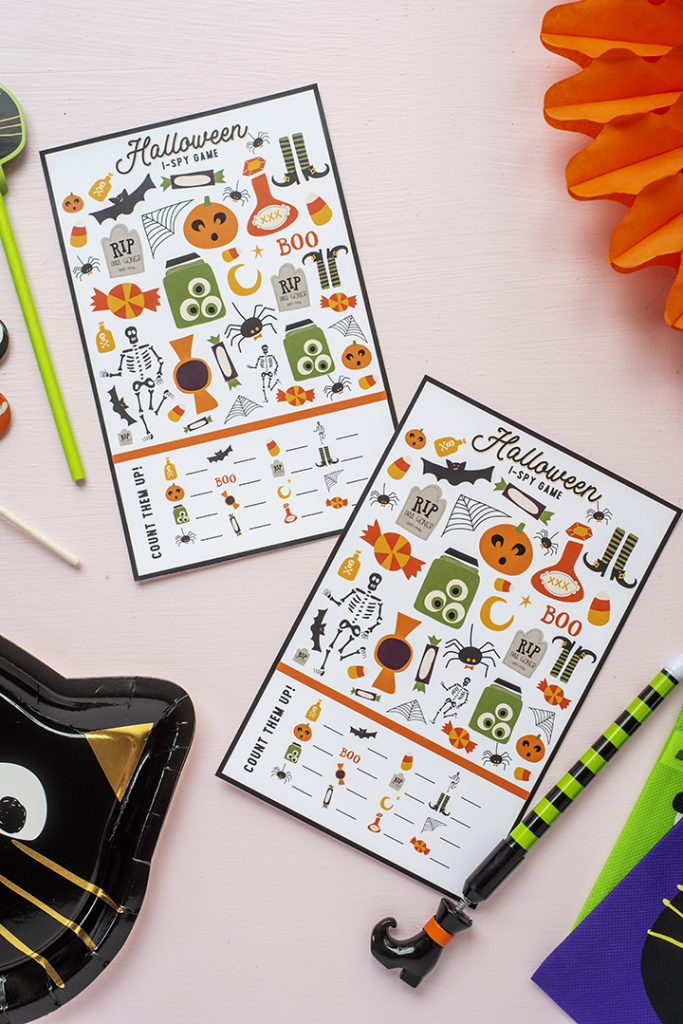 Halloween I Spy Game Free Printable
Another favorite printable for kids is this darling Halloween I Spy game. Perfect for your pre school and elementary aged kids. You can find the printable here. This printable would be perfect to bring for a Halloween school party.
How cute would this game be for a Halloween party at home too!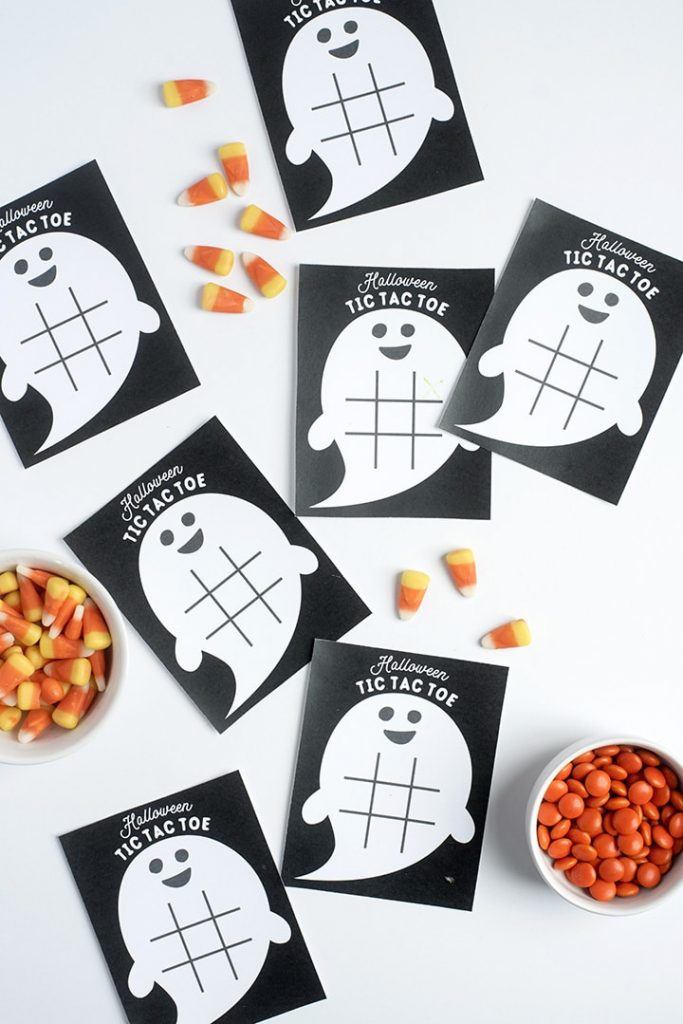 Halloween Tic Tac Toe
Melissa designed this Halloween Tic Tac Toe for Oriental Trading and we are obsessed. It is too cute! You can find the free printable here. Don't you think your little ones (and big ones too) will love this game?!
Again, perfect for a school party or at home school party this year as well.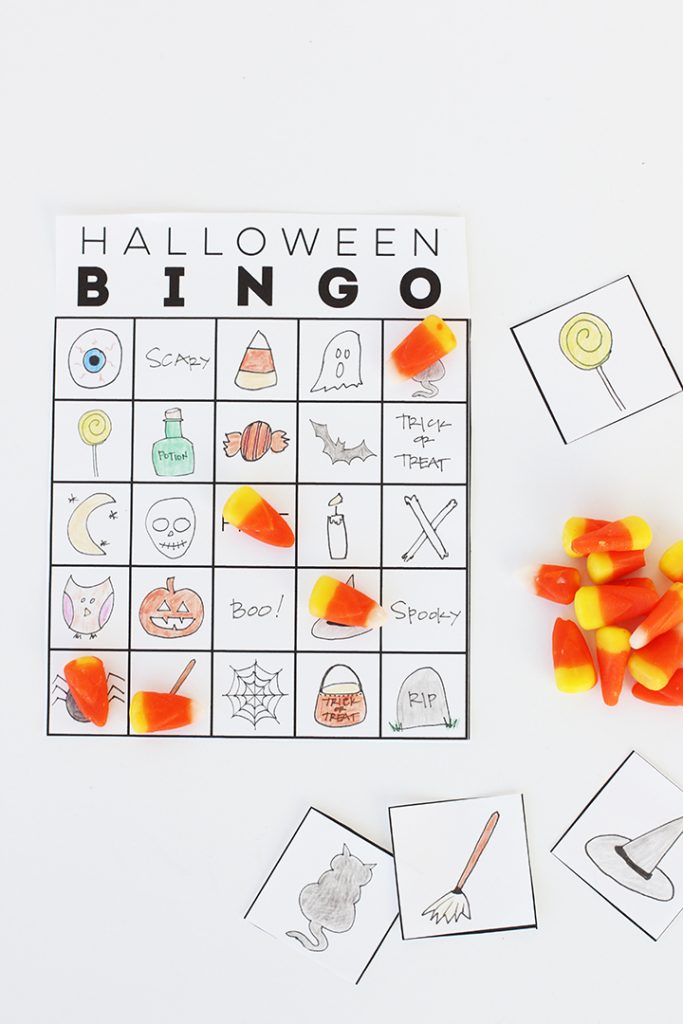 Halloween Bingo free printable
I illustrated this bingo game 5 years ago! It is so fun to think about how many kids have played this Halloween Bingo games over the last 5 years. Ha!
This is another great family game to play or for school as well. And how cute to use candy cron as the bingo game pieces!
You can find the free printable Halloween bingo game right here.
Happy Halloween friends! Hope you enjoy some of our Favorite Halloween Free Printables for Kids.