Favorite Homemade Body Scrubs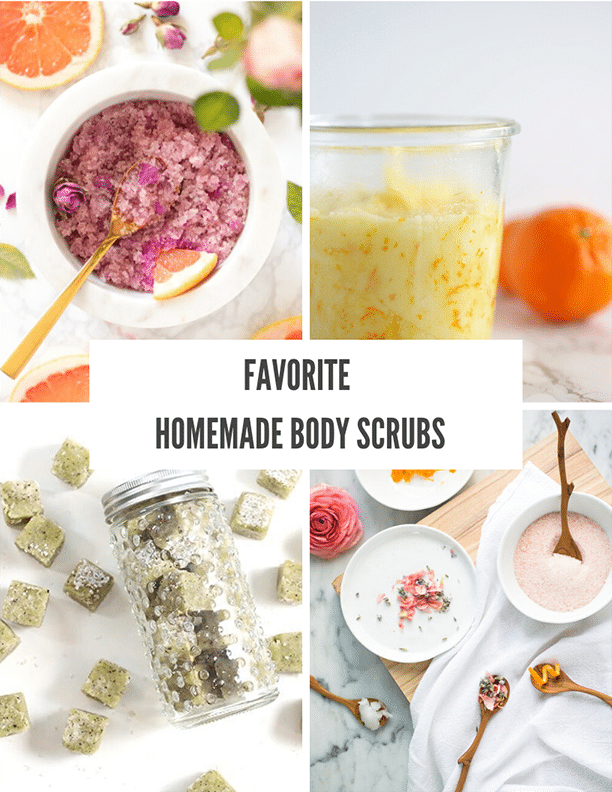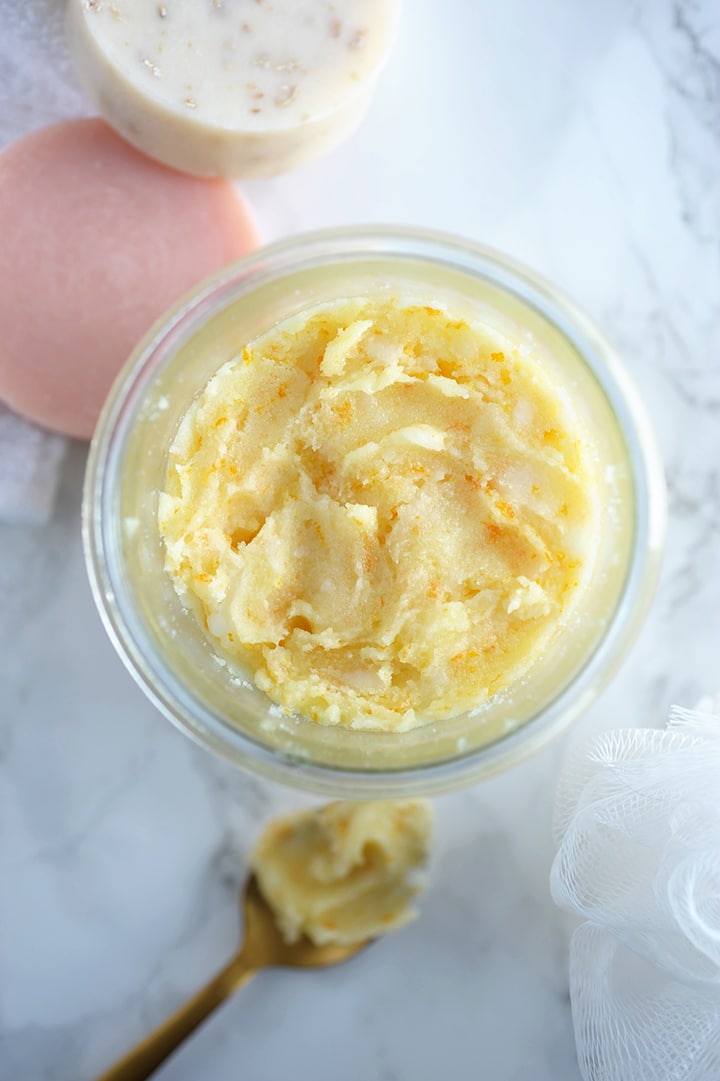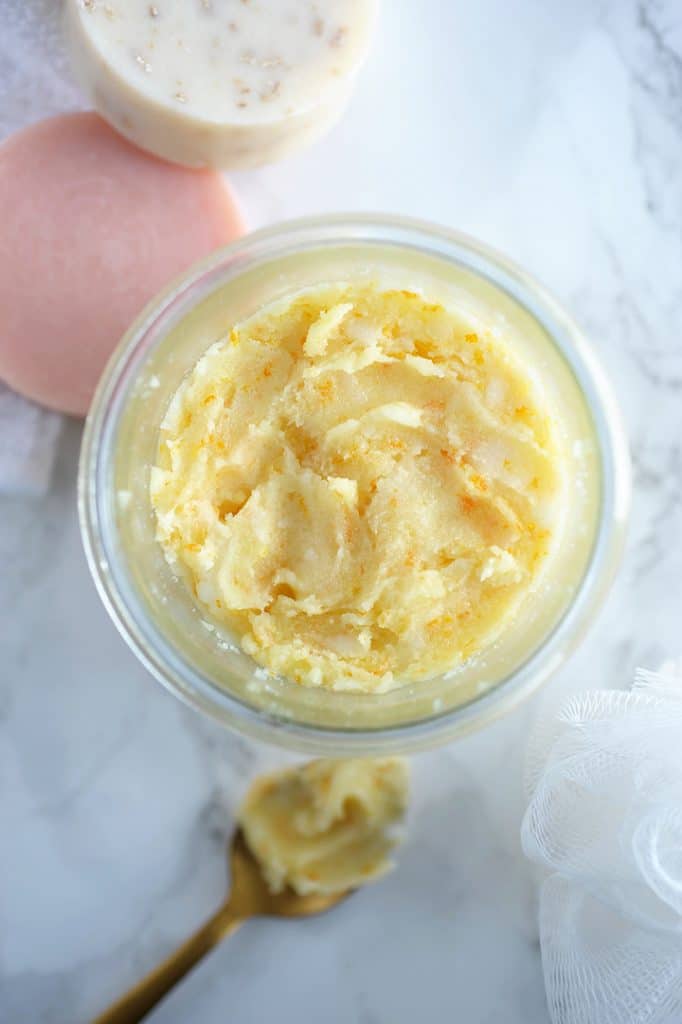 Since the weather is getting colder and colder and winter feels like it is here, it is time to start getting serious about moisturizing! Today we are sharing a few of our favorite homemade body scrubs. Most are made with sugar, which helps exfoliate the skin.
These homemade body scrubs can also make wonderful small holiday gifts. We love to make a big batch and put in individual Weck jars. Add a sweet label and some ribbon for the perfect little holiday gift for friends, teachers, neighbors and more.
How to make homemade body scrub
All body scrubs contain exfoliating ingredients that have a texture you can feel, such as sugar or salt. Add in an oil (we often use coconut) and essential oils to ad fragrance. The scrub will clear away the dry and dead skin cells that make skin look rough and brighten the skin! Simply add the sugar or salt (the exfoliating agent) with the oil and natural fragrances and you have made a homemade body scrub.
Take a look at some of our favorites…
Winter is the perfect time to learn how to make homemade body scrubs. Most resipes use sugar or salt and essential oils. These scrubs help exfoliate the dry skin that comes along with winter!