Favorite Mudrooms Roundup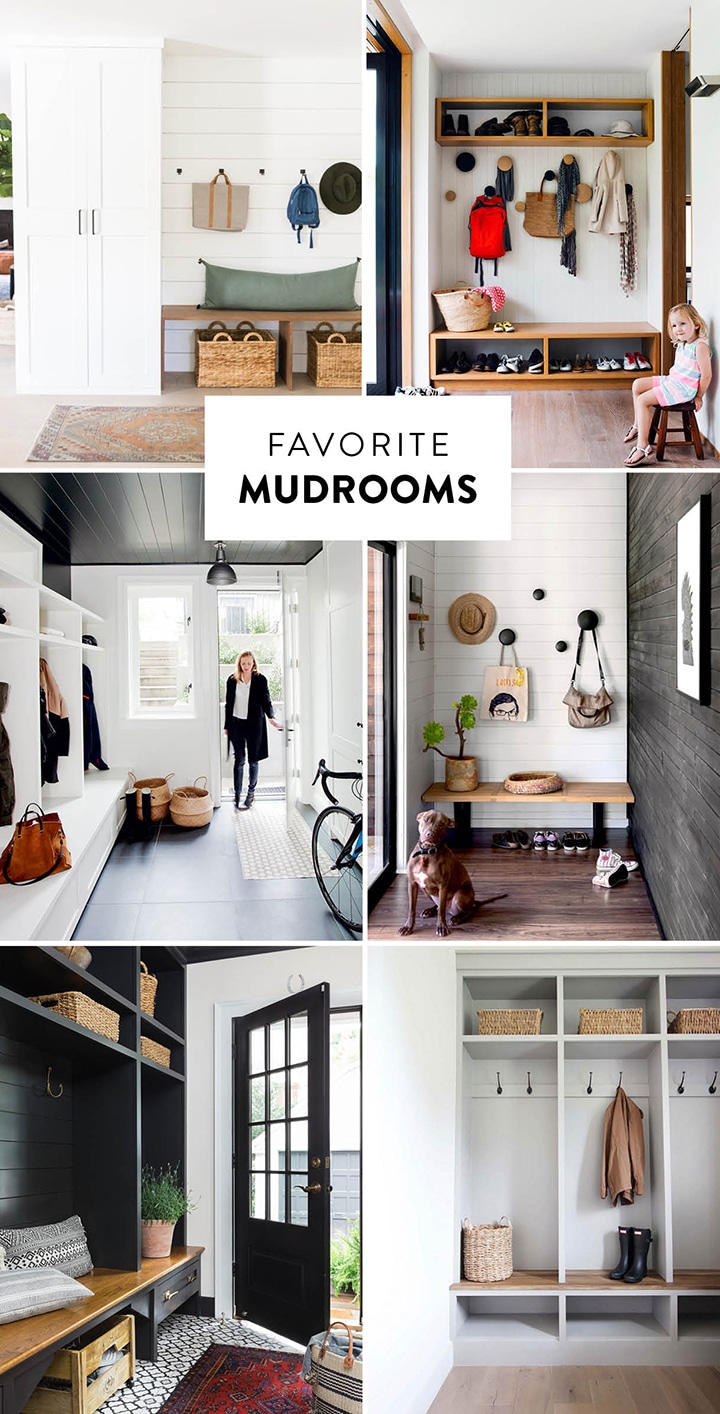 I've been spending some serious time researching mudroom layouts and designs recently as we're finally ready to build out some storage in our back entryway. Mudrooms are pretty imperative to living in a mountain town – you need a place for snow boots, ski boots, rain boots… you get the idea. But mudrooms are pretty important to most homes – it's a place to stay organized.
I already have found the baskets I'm going to use on my shelves in my new mudroom and I'm eyeing these small hooks, and also these modern ones.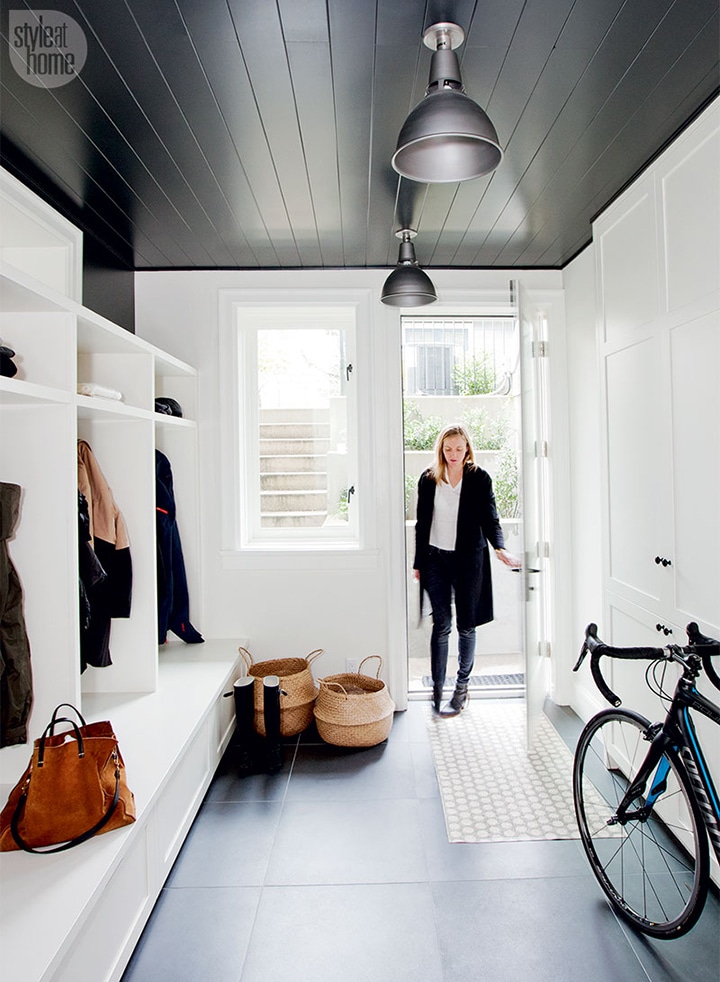 Modern Mudroom from Style at Home
I love the above mudroom that has cubbies for each member of the family. This works so well with kids, they know which "locker" is there's to put away their jackets, store shoes underneath, etc. It's a place that teaches organization and mimics what they might be used to at school.
Black & White Mudroom by Realm
This mudroom is both function and fashion. Appreciating the pops of pattern and color, along with the user-friendly design of this space. Why not go with a patterned tile floor in a mudroom space?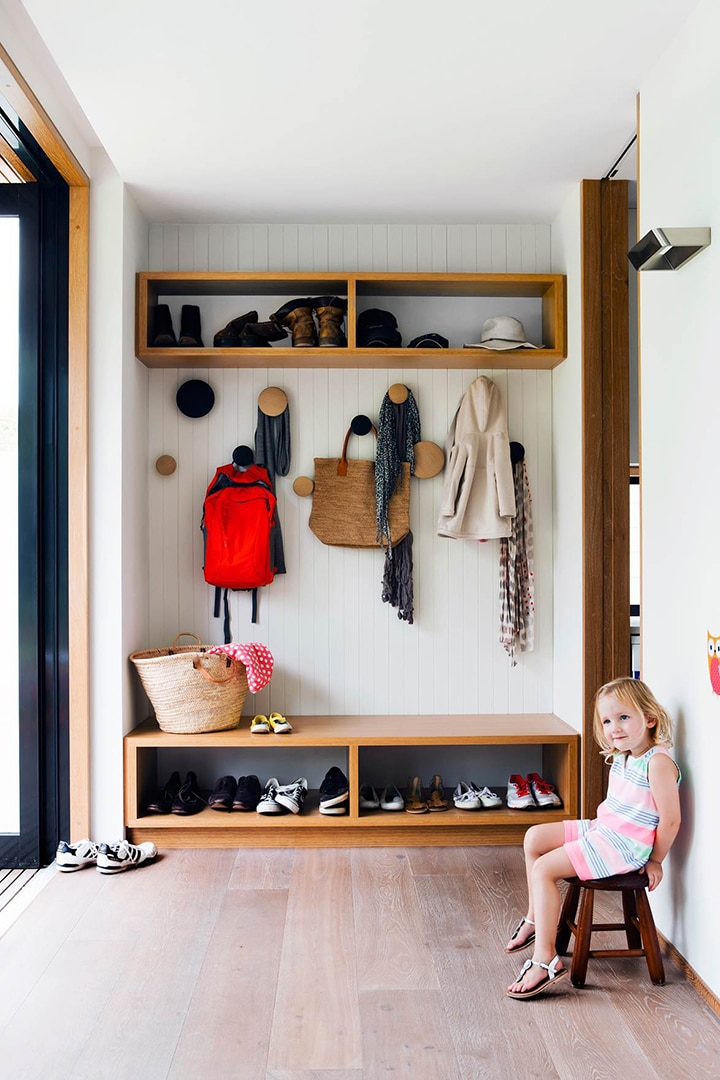 Modern Mudroom from Australian House & Garden
Definitely love the modern take on this mudroom in this gorgeous Australian beach house. The repeated horizontal lines of the upper and lower "boxes" are so pleasing to the eye and so utilitarian.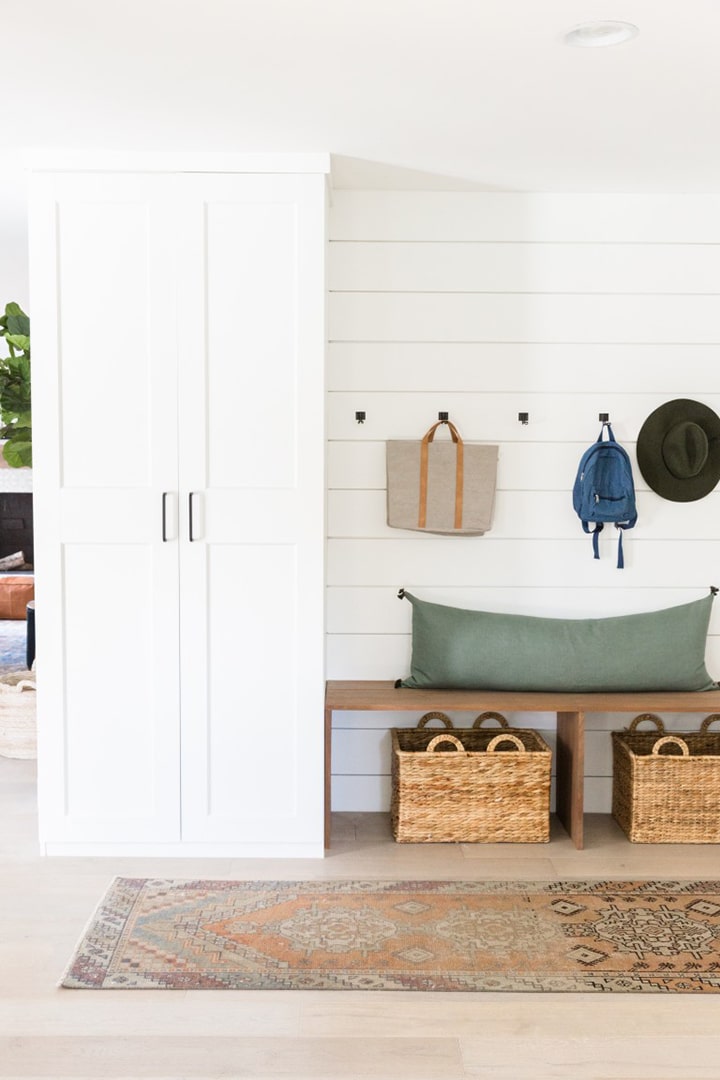 Such a great idea above by designer Jenny Komenda – she used Ikea Pax wardrobes to flank a simple bench in her Gentry home. With the addition of crown molding and shiplap it looks so custom and there's so much storage in those wardrobes!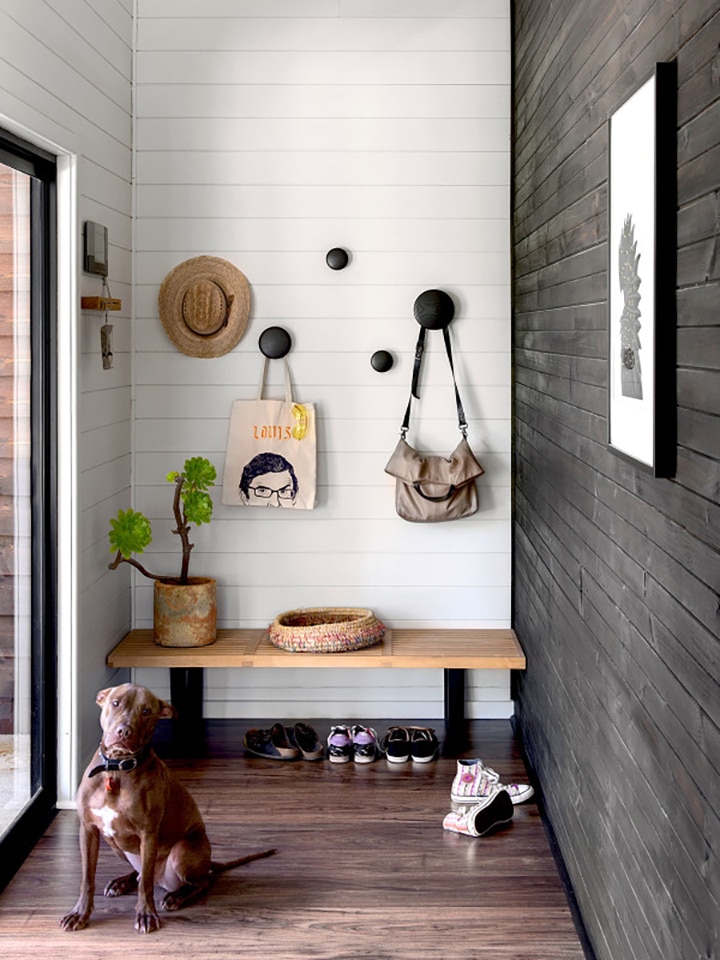 Small space mudroom from Design Files
You don't need a big space to create a mudroom. This mudroom proves just that – all you need is a bench and some hooks to do the job.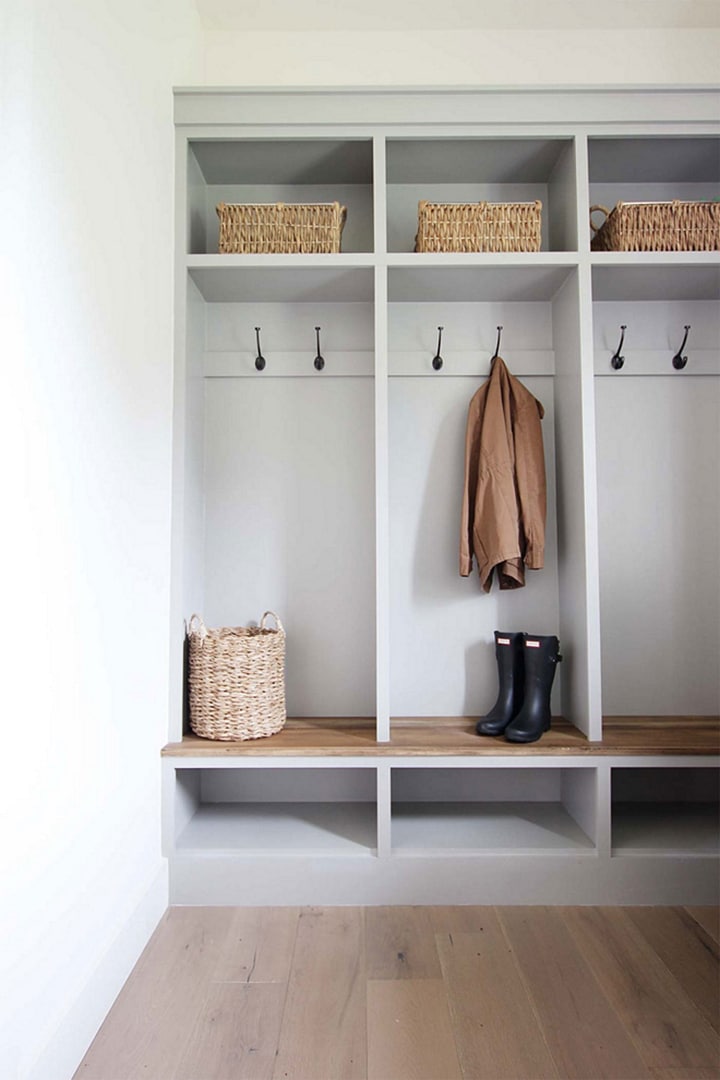 Simple lockers from Plank and Pillow
Lockers are a great way to keep every member of the family organized. If you give each member their own cubby or locker, they know where to hang their coats and drop their boots.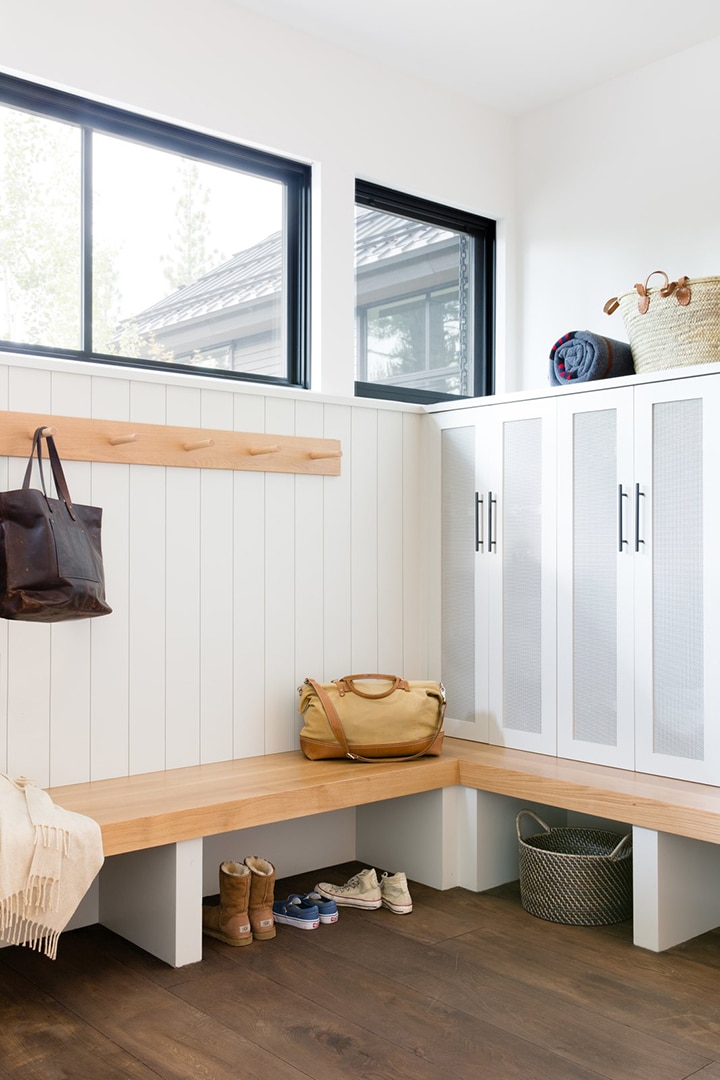 Tahoe house mudroom from Dwell
This Tahoe house mixes both open hooks and closed lockers for a full use mudroom. Ski gear can hide behind the cabinet doors while everyday jackets and shoes can easily be stored next to them.
Mudroom Design:
Mudroom designs are important – think about how you'll use it? Is it by the front door, back door, what kind of drop zone do you need? n many new homes, the mudroom is put off of a main thoroughfare. But in existing homes, you can create a mudroom in a back entryway, like we just did, or along a hallway.
When designing your mudroom, think about how you'll use the space, how you'll flow through it. Where do you want to hang your coat, throw off your boots? We love the combo of hooks, baskets and a bench.
Check out more of 0ur favorite mudrooms on Pinterest.