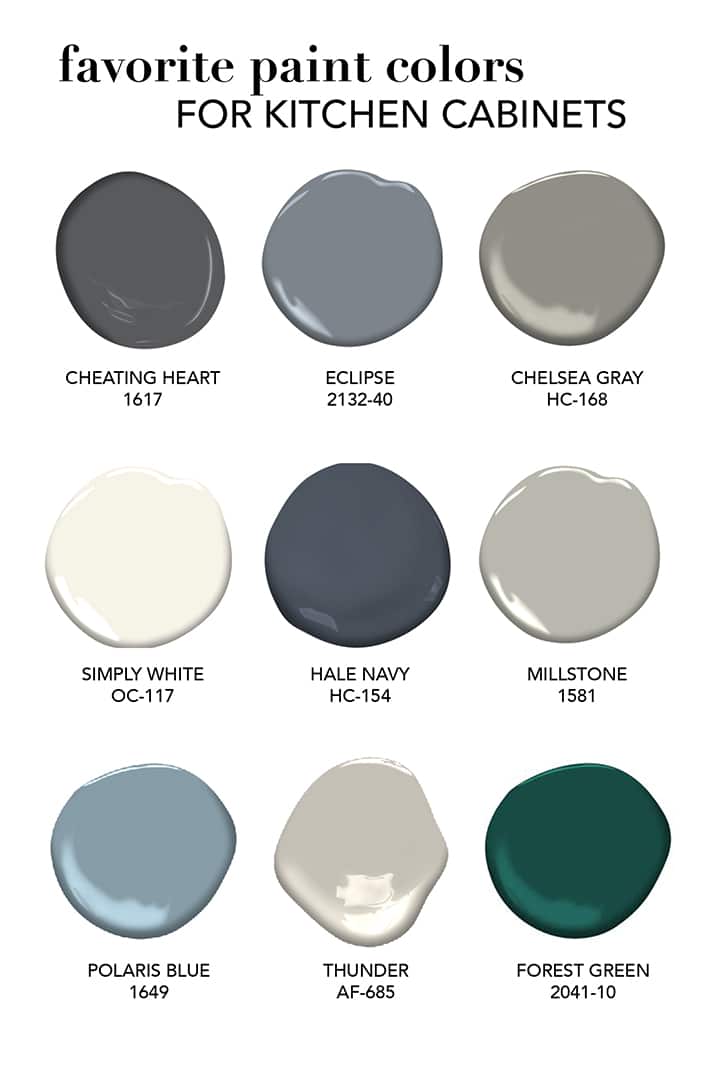 Last year, we painted our wood kitchen cabinets the prettiest, soft gray color – Benjamin Moore's Thunder to be exact. I thought about it for months and finally we went for it. And it was the best decision I've made. The whole room is lighter, feels bigger and more up to date.
For about a year, I was researching paint colors, specifically for kitchens. I knew I wanted to go on the lighter side, since my countertops are dark charcoal concrete. It helps that my good friend Kim owns Mountain Colors, the paint shop in Crested Butte and has amazing taste. She helped guide me in color selection. Along the way, I fell in love with some darker blues, charcoals and light blues. Oh, and I shouldn't forget green! Years ago, we rented a little cabin in Crested Butte that had been renovated prior to us moving in. The owners had chosen a light green – a mix of mint and sage. It was so calming and pretty.
These days, I'm partial to hunter greens. Our friend Miranda is renovating her house in Virginia and chose a bright pop of green for her cabinets. It's so bright and fresh looking.
I definitely fall into the soothing gray and blue categories for cabinets. So you'll notice the majority of my Benjamin Moore favorites fall into those shades. And photos of my new kitchen coming soon!
Favorite Cabinet Paint Colors
Cheating Heart 1617 (Benjamin Moore): A dark charcoal that works in both kitchens and bathrooms. I love the idea of a dark kitchen island in Cheating Heart, paired with white cabinets in the surrounding part of the kitchen.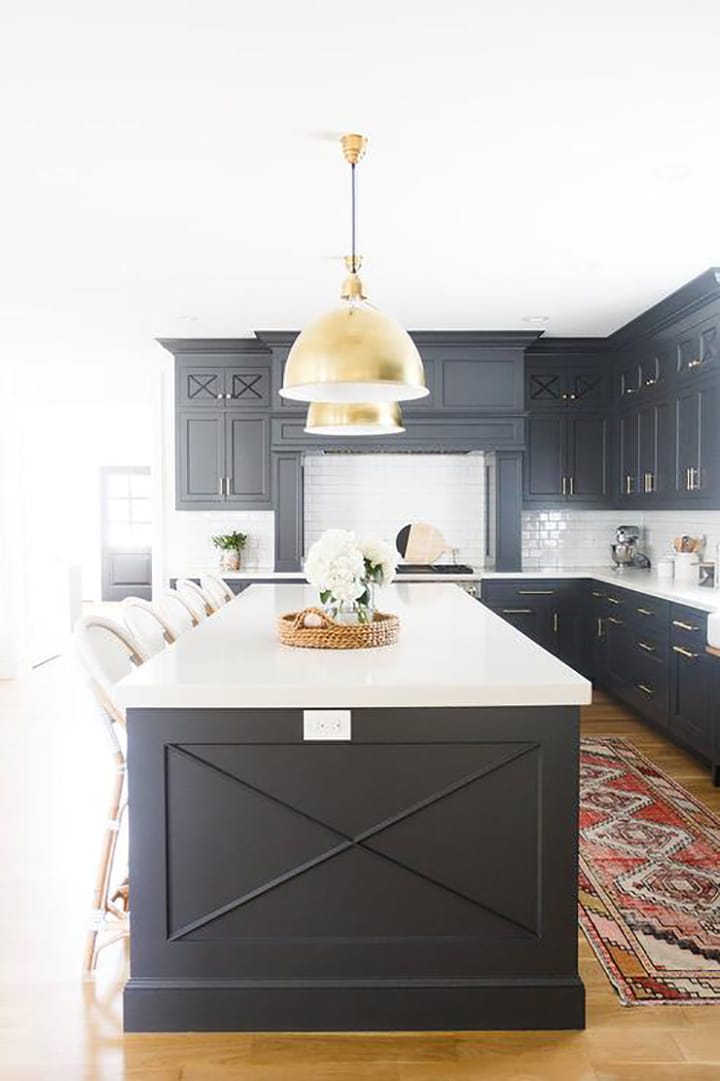 above image from Decorpad
Eclipse (Benjamin Moore): This slate blue with hints of gray make for gorgeous kitchen cabinets.
Chelsea Gray HC-168 ((Benjamin Moore): This sophisticated grey can work on cabinets anywhere throughout the house – kitchen, bathroom or den.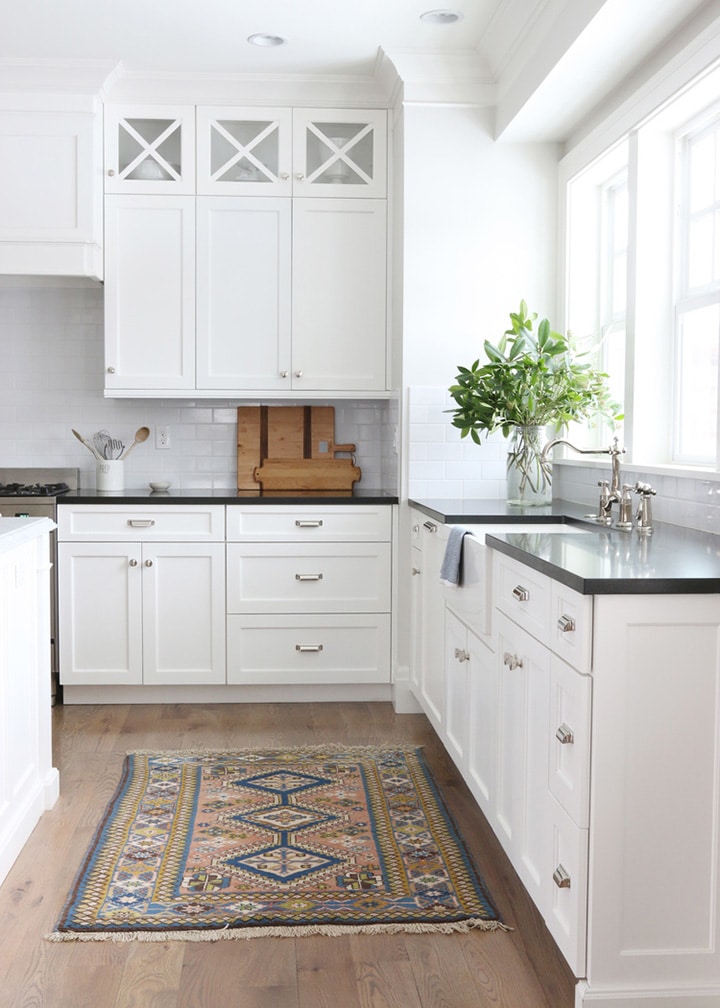 above image of Simply White cabinets from Studio McGee
Simply White (Benjamin Moore): There's something so timeless still with an all-white kitchen. Benjamin Moore's Simply White is my go-to white choice for walls or cabinets.
Hale Navy (Benjamin Moore): This is the color I've been crushing on! Navy cabinets look so stunning in a kitchen. It's bold, but still so sophisticated.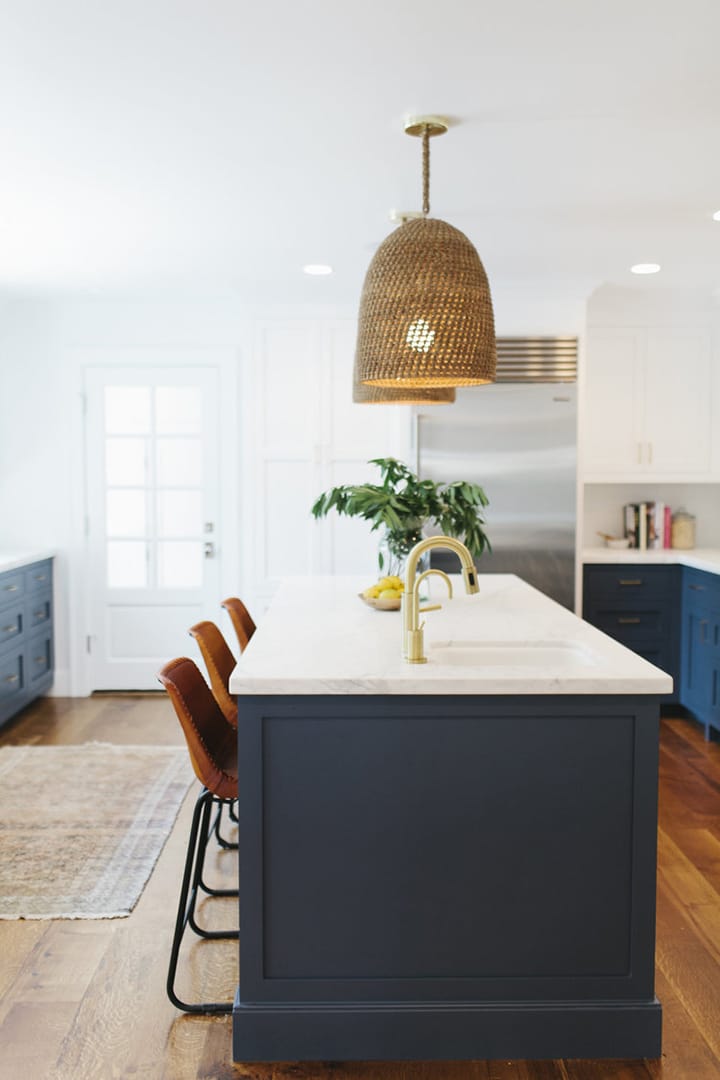 above image of hale navy cabinets from Studio McGee
Millstone (Benjamin Moore): Millstone is a go-to greige for cabinets. I've seen it used in both kitchens and on bathroom cabinets successfully.
Polaris Blue (Benjamin Moore): This lighter blue looks gorgeous against natural wood, like rustic beams or a butcher block countertop.
Thunder (Benjamin Moore): This soft, light gray is the color I chose for my kitchen, which looks great against my concrete countertops. It's light, but still has some depth to it.
Forest Green (Benjamin Moore): Like deep leaves, this forest green color is stunning. It's a pop of life in a kitchen.