Favorite Thanksgiving Herb Butter Turkey Recipe
This will soon become your favorite too! See how we make our Favorite Thanksgiving Herb Butter Turkey recipe today.
This post has been sponsored by Honeysuckle White®. All thoughts and opinions are my own.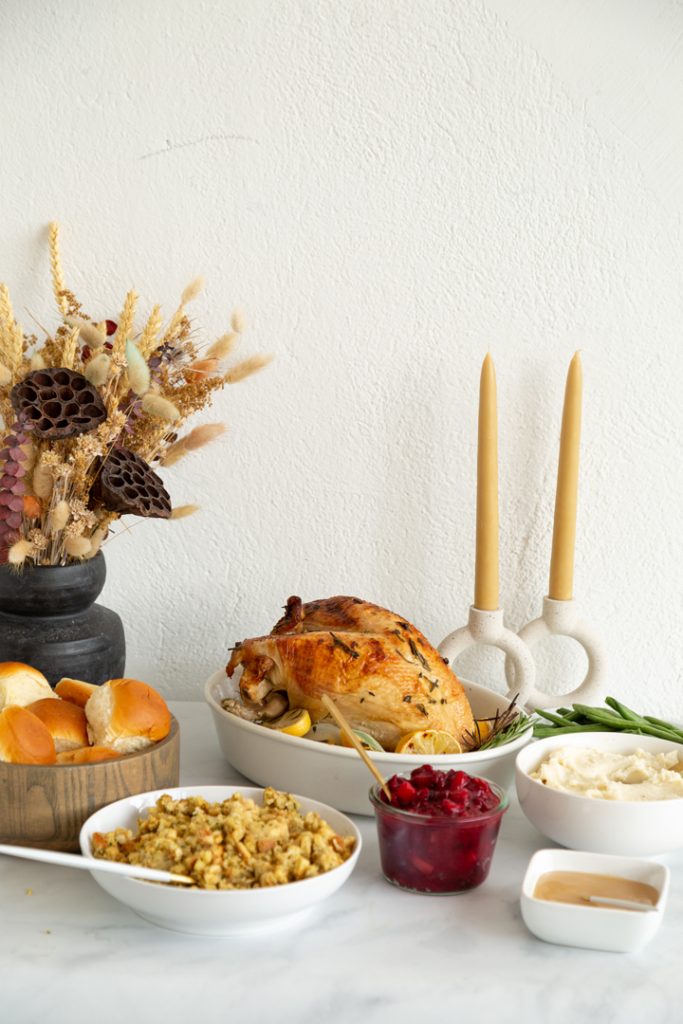 This year, Thanksgiving will look different from Thanksgivings past; 2020 has been a year like none other. We plan to have a smaller Thanksgiving dinner with family, but what won't change is celebrating our family traditions, whether old or new. This is so important right now!
Today we are delighted to partner with Honeysuckle White® to share a few of our favorite Thanksgiving traditions – our favorite Thanksgiving turkey recipe and a gratitude activity for dinner with family.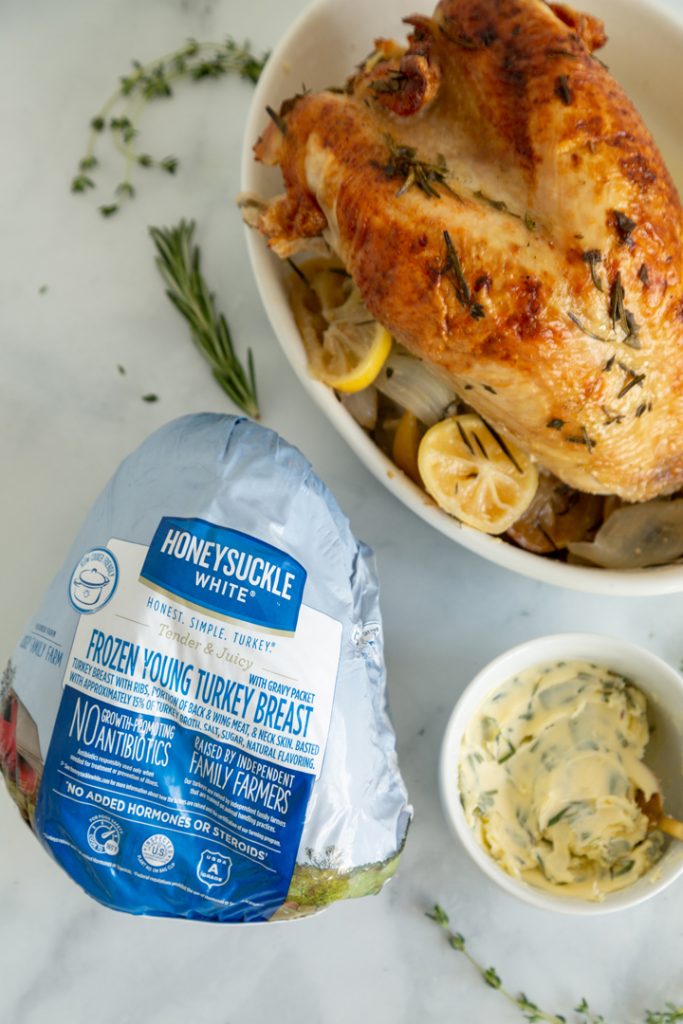 The Honeysuckle White® Frozen Young Turkey Breast is the perfect size for this year! Since so many Thanksgiving celebrations will be at home with immediate family, these turkey breasts are not only easy to cook but will also be just the right amount.
These turkeys are ethically raised through independent family farmers, no growth-promoting antibiotics, added hormones or steroids are used and Honeysuckle White® has strict food safety protocols.
For the Thanksgiving Holiday, Honeysuckle White gave away 80,000 pounds of turkey to communities deeply impacted by COVID-19. What an awesome holiday initiative!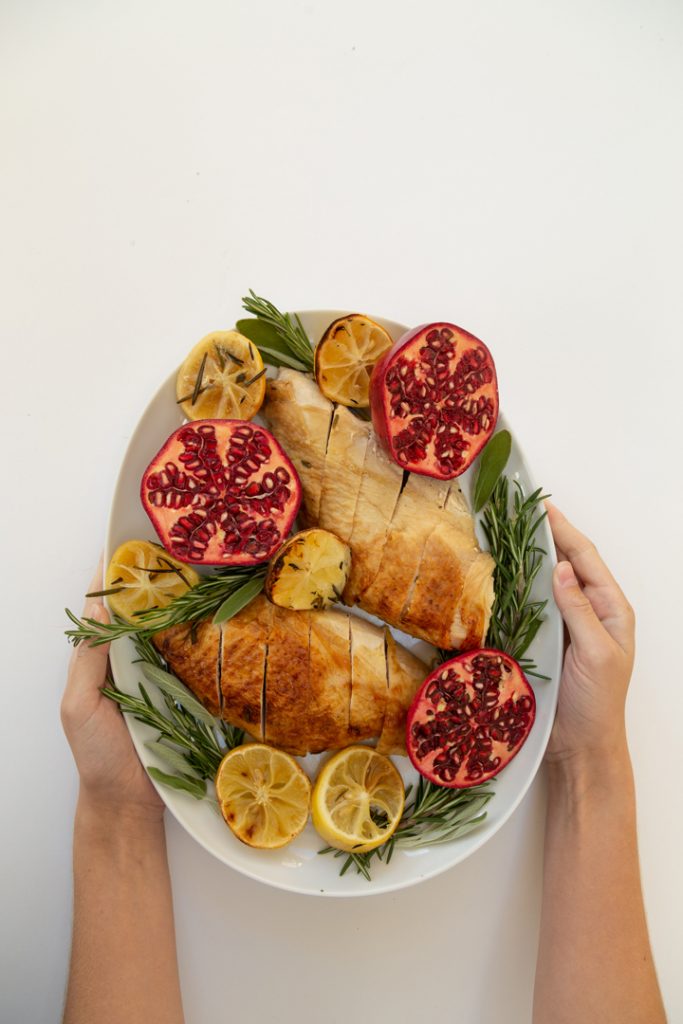 Now onto a few of our favorite Thanksgiving things….
Favorite Thanksgiving Herb Butter Turkey Breast Recipe
This recipe has been a staple every Thanksgiving of my adult life. Every guest or family member that has had this turkey has loved it. It is simple to make and gives so much wonderful flavor.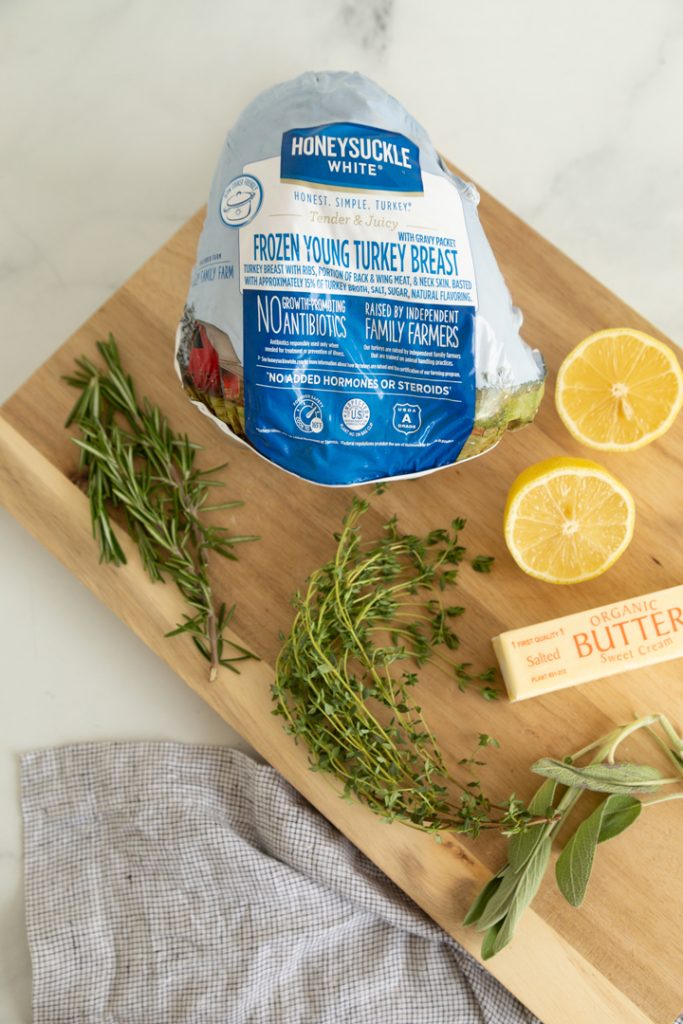 Ingredients
Turkey
Honeysuckle White ® Frozen Young Turkey Breast (bone in, 6 lbs)
2 lemons
1 yellow onion
Herb Butter
2 sticks softened butter
1 T. fresh rosemary
2 T. fresh sage
1 T. fresh thyme
Salt
Pepper
Preheat oven to 450 degrees
Mix butter with 1 T chopped rosemary, 2 T sage and 1 T thyme. Add salt and pepper to taste.
Prep turkey by removing from the bag. Rinse and pat dry.
Cut lemons and onions. Place into a baking dish or roasting pan.
Gently slide your fingers between skin and meat to loosen skin. Rub herb butter inside the skin. Also rub herb butter mixture all of the turkey.
Place turkey on top of lemons and onion in a baking dish, breast side up.
Roast for 20 minutes at 450 or until nicely browned.
Lower oven temp to 350. Roast for another 1 and a half hours (depending on size of turkey. Top the turkey with a foil tent after the first 30 minutes. Check the temp of the thickest part of breast to be at least 165 degrees.
Remove from the oven and allow to rest for 20 minutes.
This herb butter turkey is the most moist and flavorful turkey ever! This recipe will surely become a family favorite for you as well.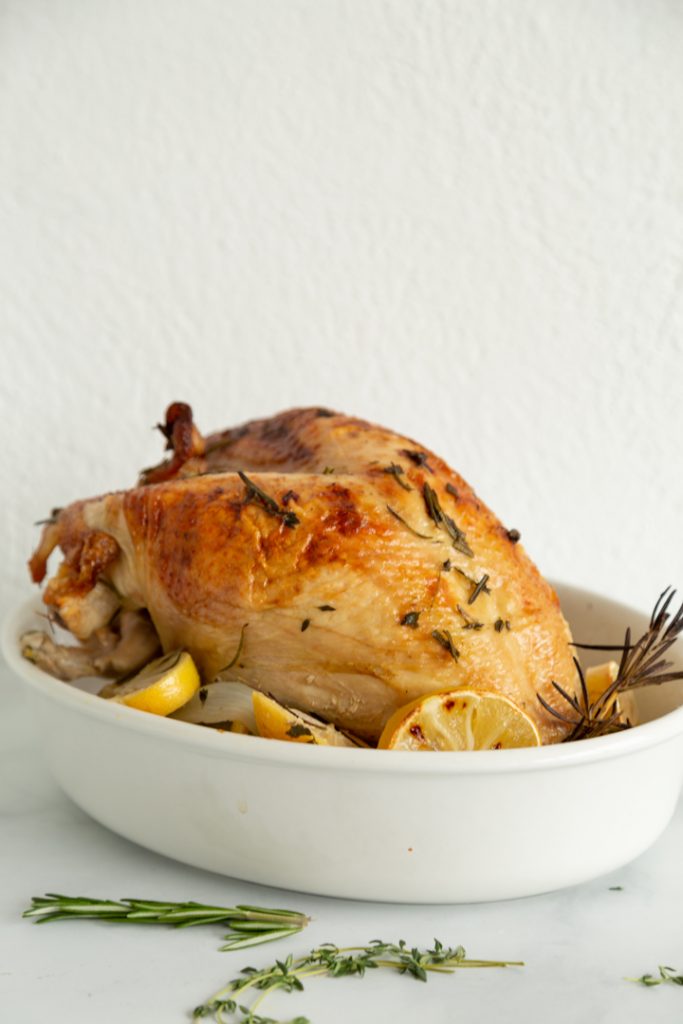 Thanksgiving Grateful Place Card
We love to spend time during Thanksgiving to reflect and talk about what we are and have been grateful for during the year. There is so much to talk about this year! We have designed a Grateful Place Card that you can print to use this Thanksgiving.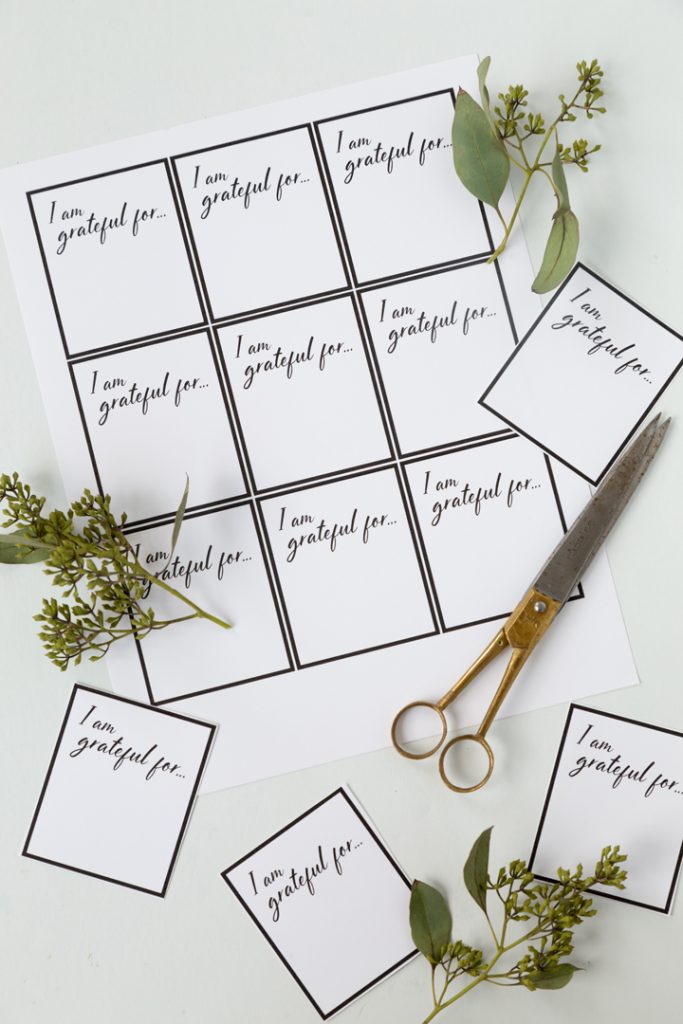 Simply print and cut. (Download HERE)
Add the your Thanksgiving table as a place card for each family member. Add a few pens to the table so everyone can write some things to share.