Favorite Wide Leg Spring Pants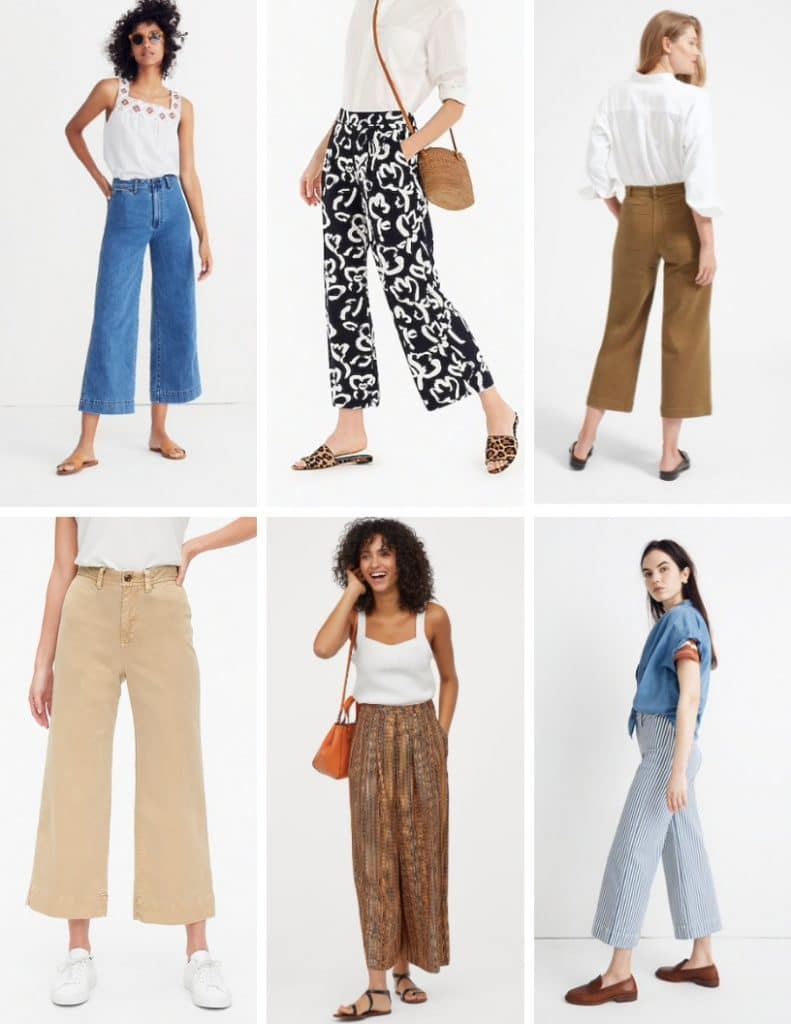 Spring is in the air! After getting back from Spring Break in Florida and wearing beach clothes and sandals I am more than ready to pack away the sweaters and boots. We adore the "it" pant for spring – wide leg pants. These styles come in so many options: twill utility, silky prints and striped wovens.
Wide leg pants can be dressed up or down. We love how the twill wide leg pants looks with tennis shoes like these. And the printed silky pants are perfect with sandals.
Our Favorite Wide Leg Spring Pants
Railroad Strip Pant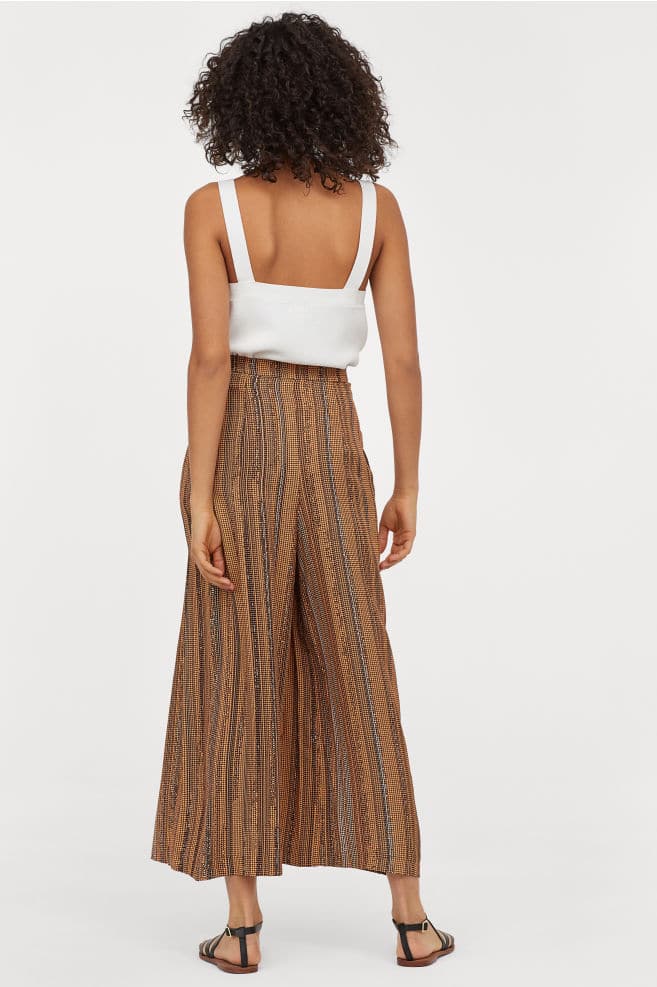 (image)