Finger Foods and Baby Smoothie Pops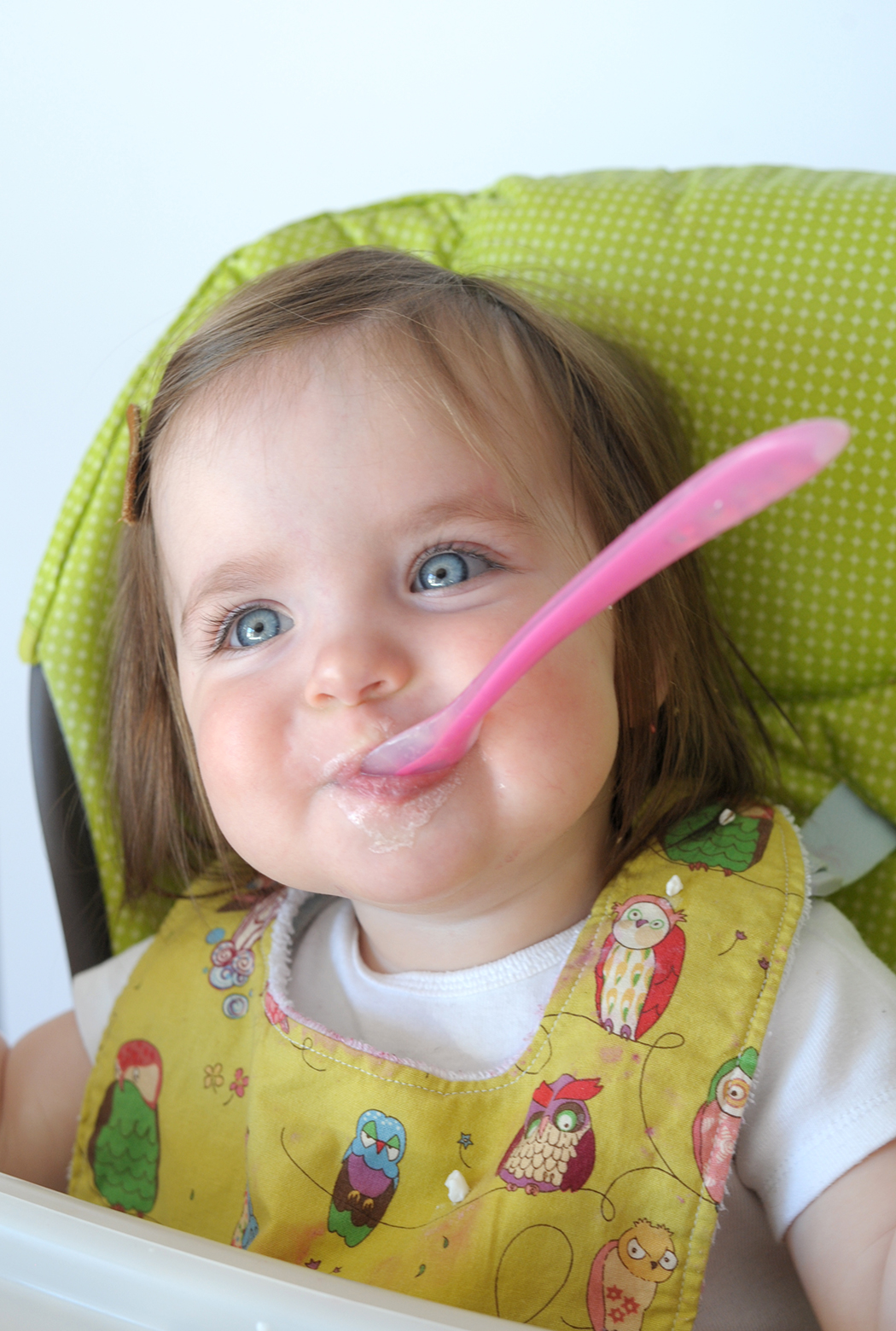 post by Melissa
Miss Poppy is 11 months old going on five. I think she wants to be just like her older sister Calla. She's been the baby who wanted finger foods from the get go. I'm thrilled to be partnering with Munchkin today to share some of our go-to finger foods and Poppy's favorite smoothie pops.
Read more for my big list of finger foods and the best baby smoothie pop recipes.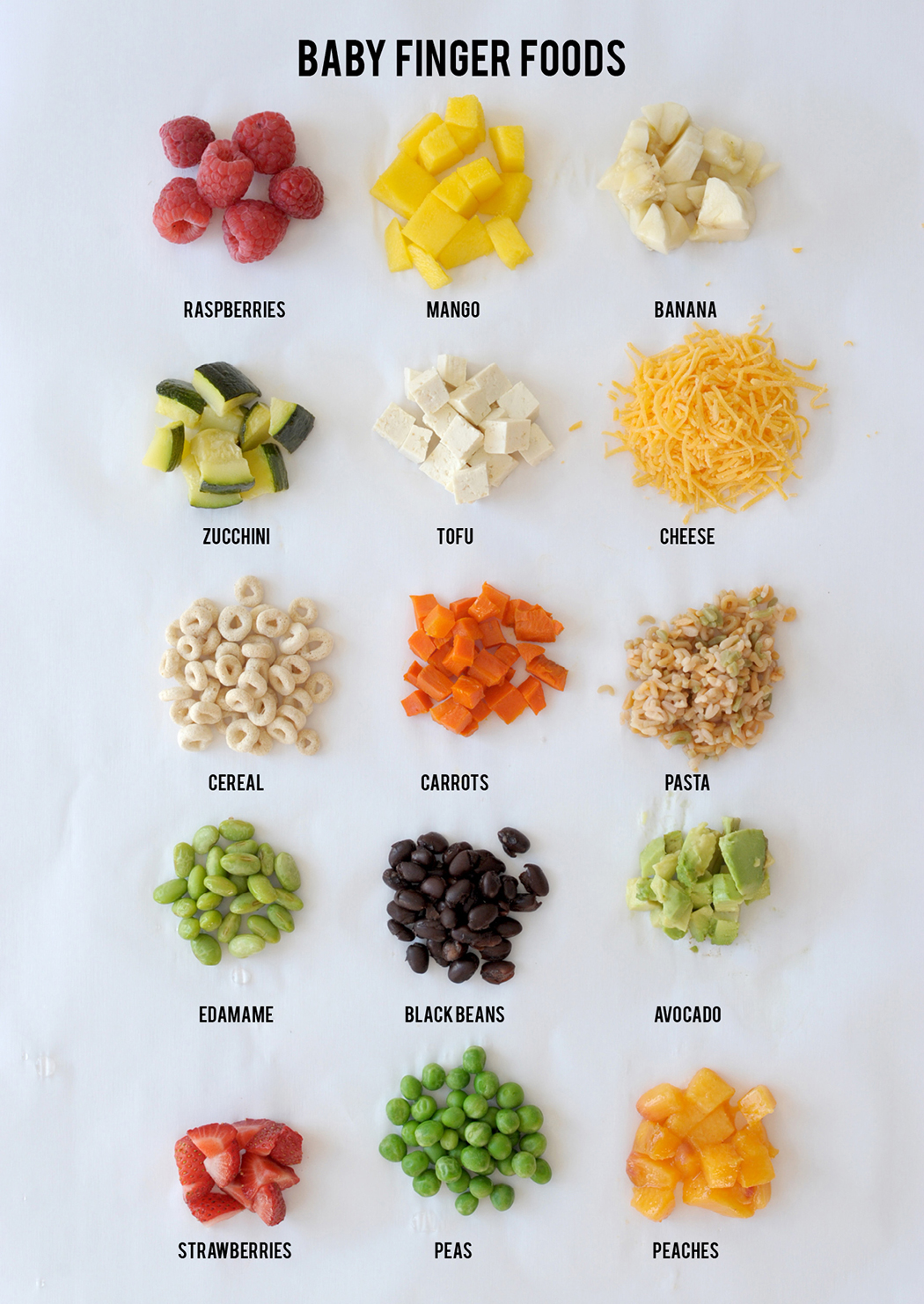 Veggies: I love to prepare big batches of roasted veggies for Poppy to keep in the fridge all week long. It makes the quick, it's time for dinner time so much easier… and healthier. Here's what I like to chop up and roast with a little olive oil drizzled on it – carrots, cauliflower, butternut squash, sweet potatoes, white potatoes and zucchini. You can either dice these veggies before you roast them, or do as I prefer, cut into big chunks and then dice after they've been roasted and cooled. Just store them in little containers in the fridge for up to a week. You can also freeze them. Don't forget about peas, greens beans, edamame and corn, too!
Dairy: Poppy goes crazy for shredded cheese lately. You put a little mound in a bowl on the high chair and she giggles with delight. We're also giving her cottage cheese and cut up Baybel cheese. I love to make a pasta, diced veggie and cottage mixture that she loves to eat out of a bowl with her baby spoons.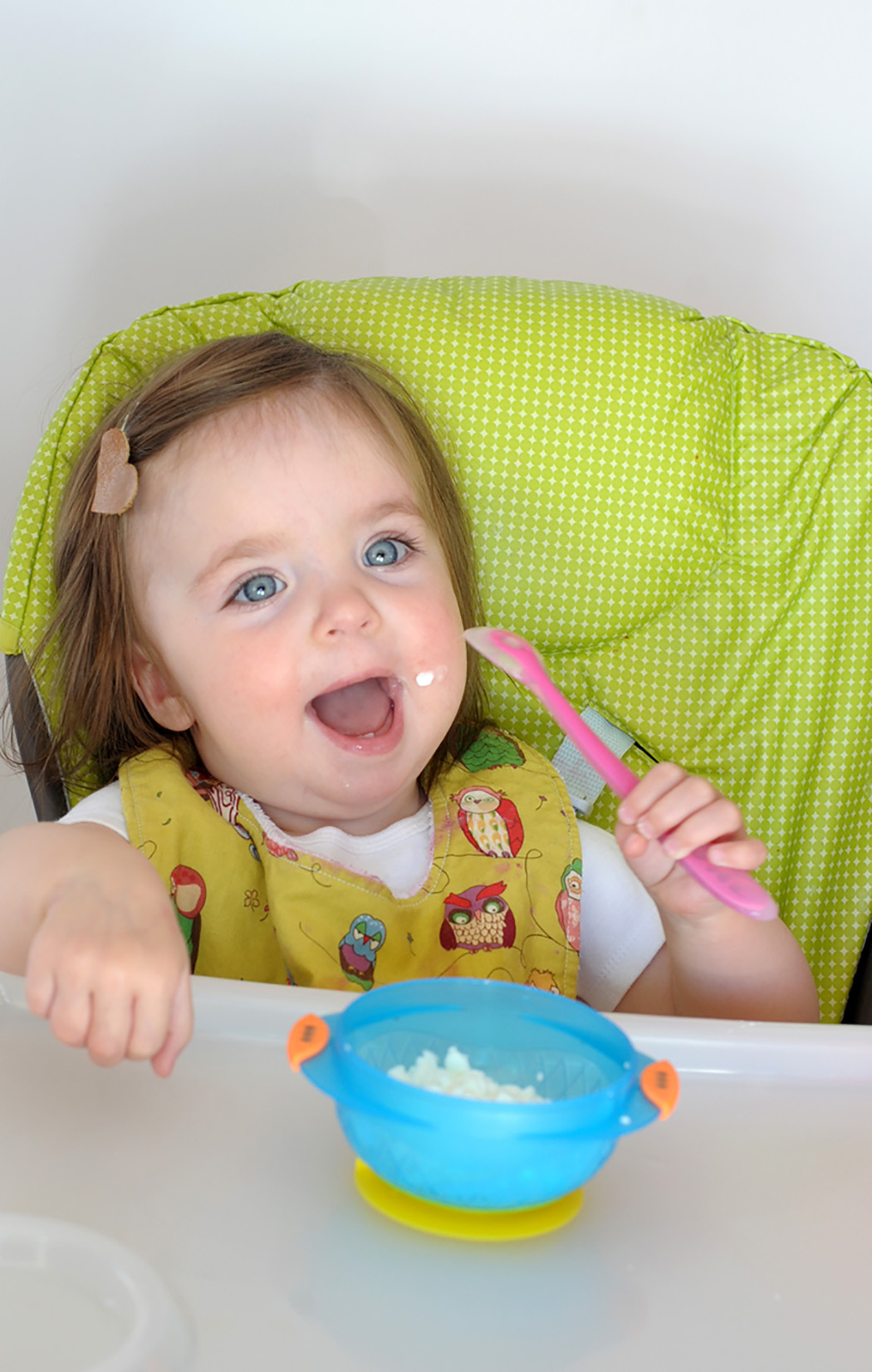 Proteins: Our go-to punches of protein are diced up cold tofu, white beans and black beans. We also make egg yolk omelets with cheese.
Fruit: Fruit is her absolute favorite though. Raspberries, blueberries, diced strawberries, diced kiwi, diced mango, diced banana, diced pear, diced watermelon and avocados are our staples.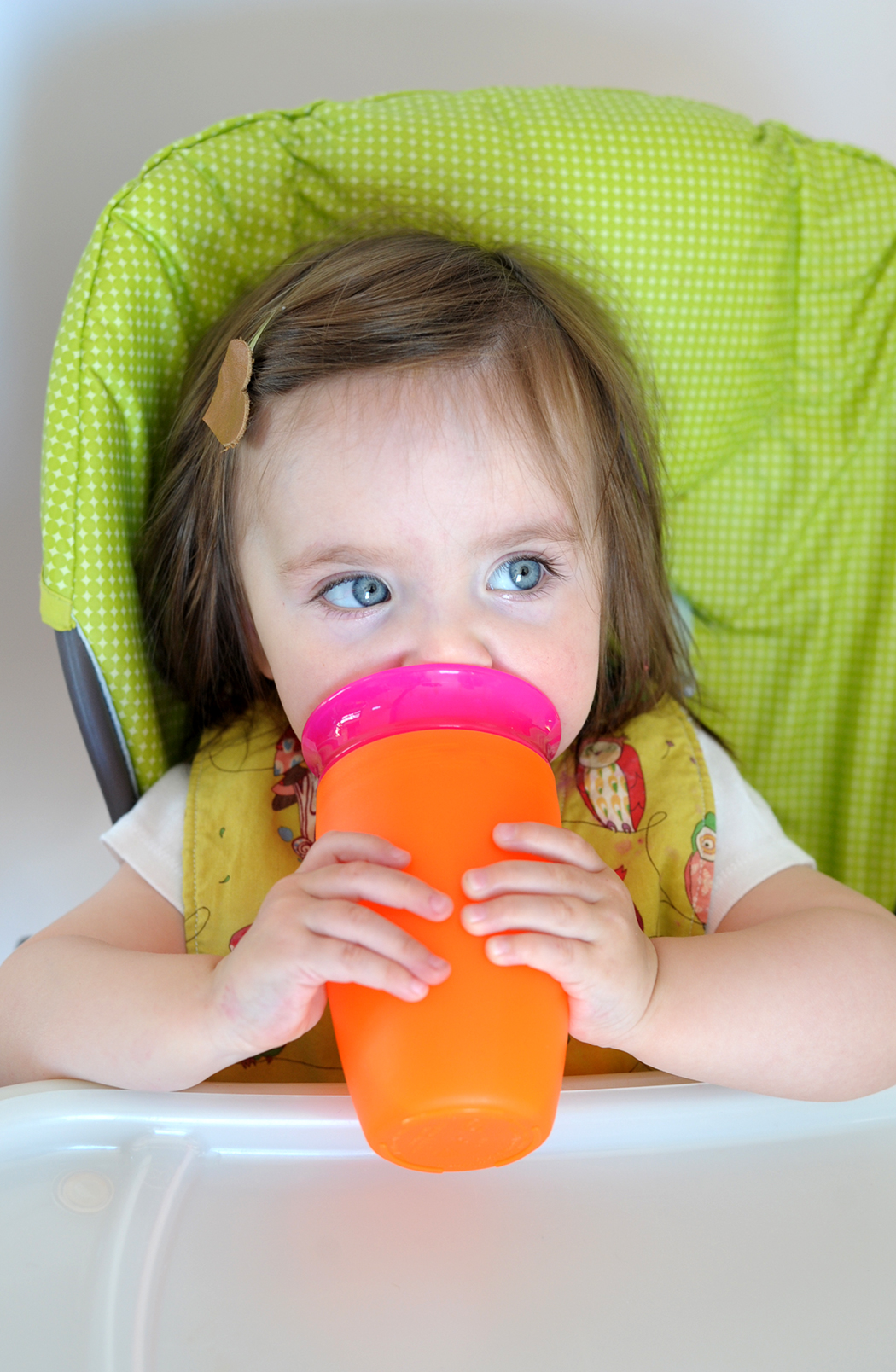 Poppy really wants to eat the same things her big sister is eating. She also wants to drink water just like Calla does. So I was excited to see Munchkin's newest drinking cup, the Miracle 360. Poppy feels like such a big girl using it, and it's teaching her how to use a big girl cup!
Baby Smoothie Pops – We love smoothie pops at our house. Oftentimes in the rushed mornings before school both girls get smoothie pops. Calla gets fruits and veggies in hers, which is just what she needs before she's off to all-day kindergarten. Munchkin's fresh food freezer pop molds are the perfect size for a little one. I love to give Poppy a smoothie pop when she's teething. The frozen food pop is great for helping to soothe swollen and sore gums. Smoothie pops with yogurt and berries are good for babies 8 months and older. Here are some of our favorite baby smoothie pop recipes.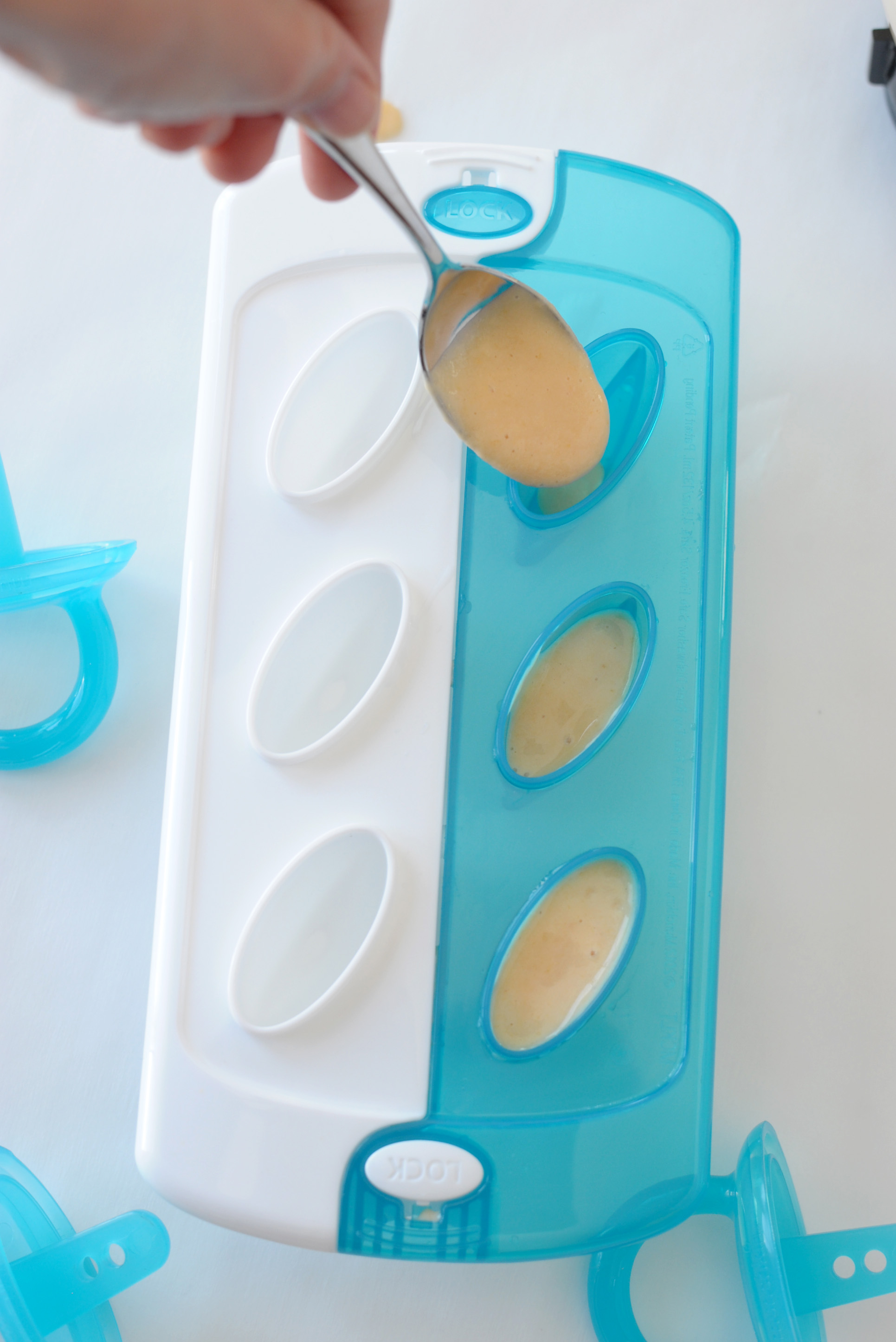 Peach Smoothie Pop
Half of a peach
½ cup plain yogurt
Throw the peach and yogurt into your blender or food processer and blend until smooth. Pour mixture into smoothie pop molds and freeze.
Carrot Apple Smoothie Pop
1 large carrot, cut in pieces
1 apple, peeled and cut in pieces
½ cup plain yogurt
dash of cinnamon
Steam the carrot and apple until soft. Place the pieces into a blender with yogurt and blend until smooth. Pour mixture into smoothie pop molds and freeze.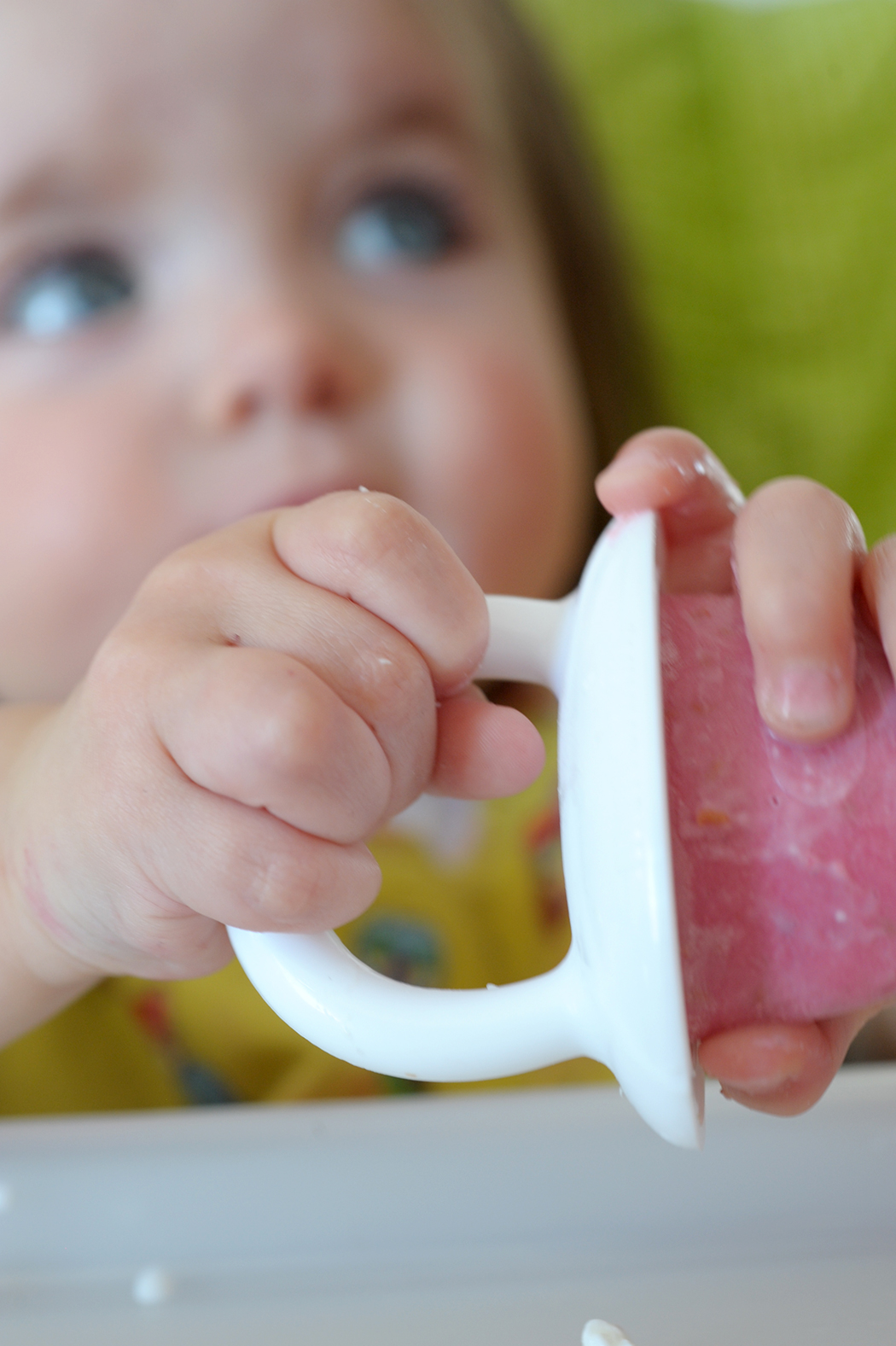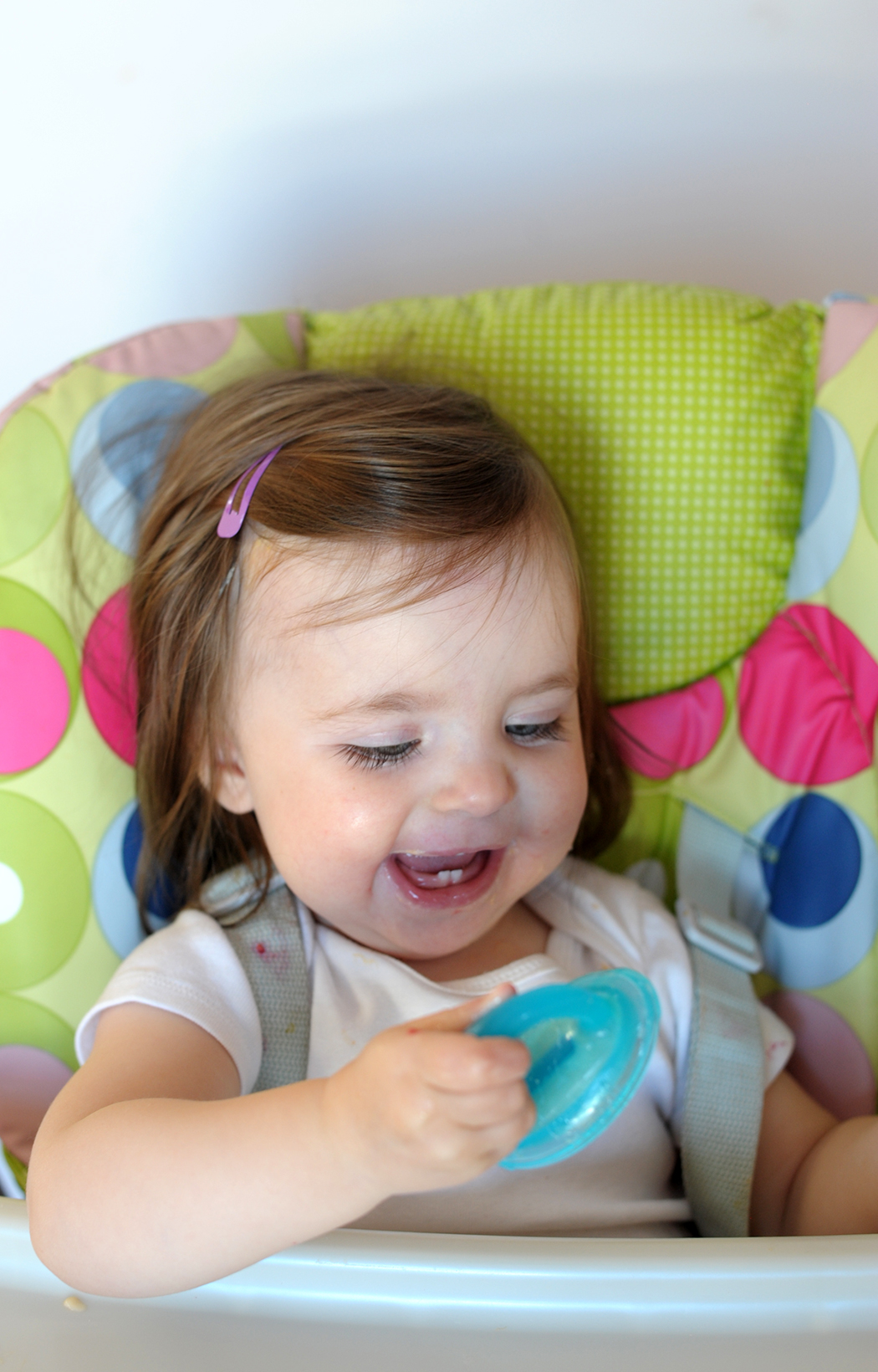 Raspberry Smoothie Pop
Heaping handful of raspberries
½ cup plain yogurt
½ banana, sliced
Place ingredients into blender and blend until smooth. Pour mixture into smoothie pop molds and freeze.
Green Smoothie Pop
Big handful of spinach, steamed
½ an avocado
½ cup of applesauce
¼ cup plain yogurt
Place ingredients into blender and blend until smooth. Pour mixture into smoothie pop molds and freeze.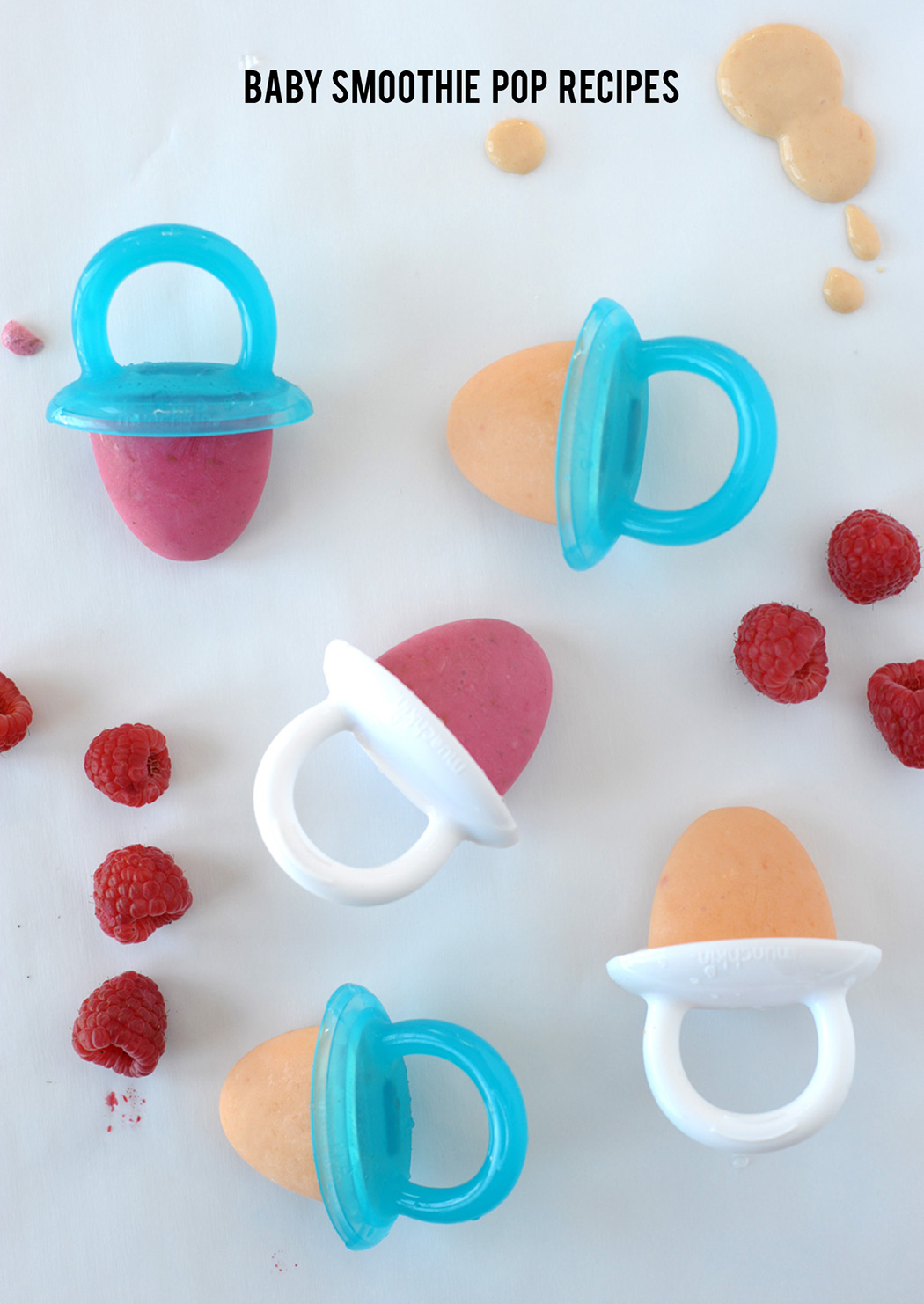 Thanks to Munchkin for sponsoring this post. As always, our opinions are solely our own. Thanks so much for supporting the brands who make this blog possible.
Munchkin rids the world of the mundane by developing clever, innovative solutions that make family life safer, easier, and more fun. You can find Munchkin products at Munchkin.com, Target, Babies'R'Us, Walmart, and Amazon. It's the little things! 
photos by Melissa Fenlon. all rights reserved.