Fourth of July Kids Popsicles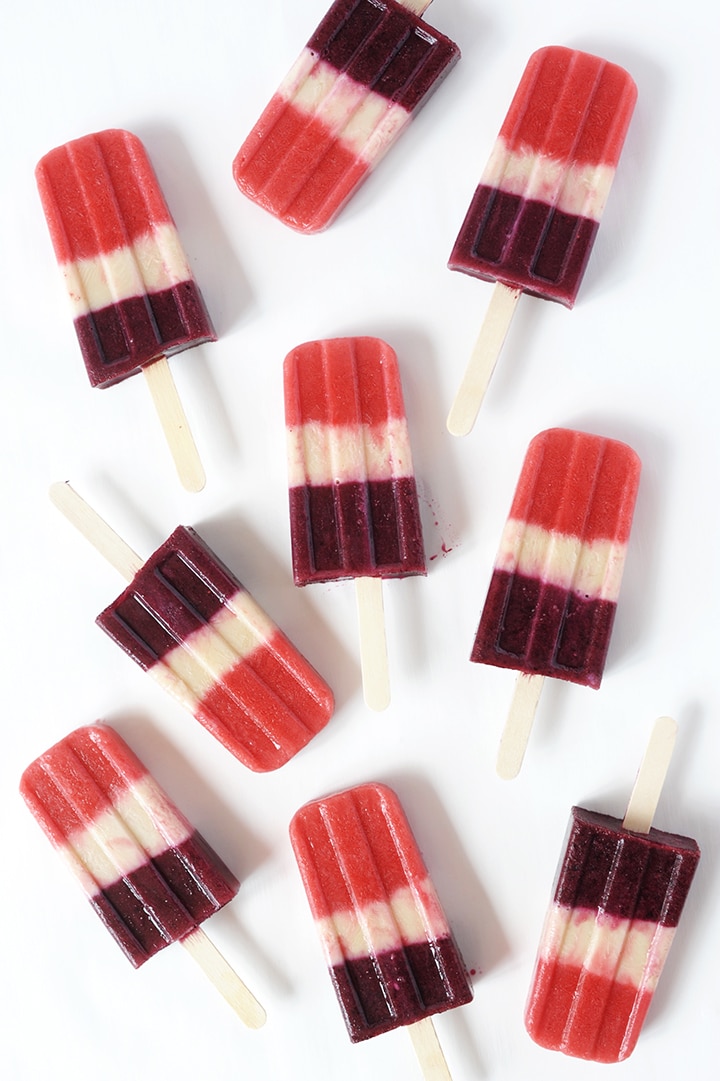 The Fourth of July is almost here and we've got an easy way to make a festive snack that will surely put smiles on all the kids' faces. We partnered with our friends at Horizon Organic to make our favorite red, white and blue Fourth of July Kids Popsicles. Strawberries, blueberries and Horizon's Super Squeeze make these popsicles a breeze.
We love making homemade popsicles at our house. It is a wonderful way to sneak in fruits and even veggies into a treat for the kids. The kids are loving the smoothie bowls too!
Read more for the kids popsicle recipe…
Fourth of July Kids Popsicles
ingredients: frozen strawberries, frozen blueberries, Horizon Organic Super Squeeze pouches, water or juice and popsicle molds
For the top layer, blend 2 cups frozen strawberries with a 1/4 cup water or orange juice. Pour into popsicle molds and fill to the 1/3 line. Freeze for a couple of hours.
Pour the Super Squeeze pouch until each mold is at the 2/3 line. Then freeze for 45 minutes, then place popsicle sticks in your molds. Freeze for another 1-2 hours.
Puree 2 cups frozen blueberries, 1/4 cup orange juice or water and 1 T honey. Pour into molds until full. Freeze overnight.
A tip to get your popsicles out of the molds with ease: run hot water over sides of molds and then the popsicles will release easily.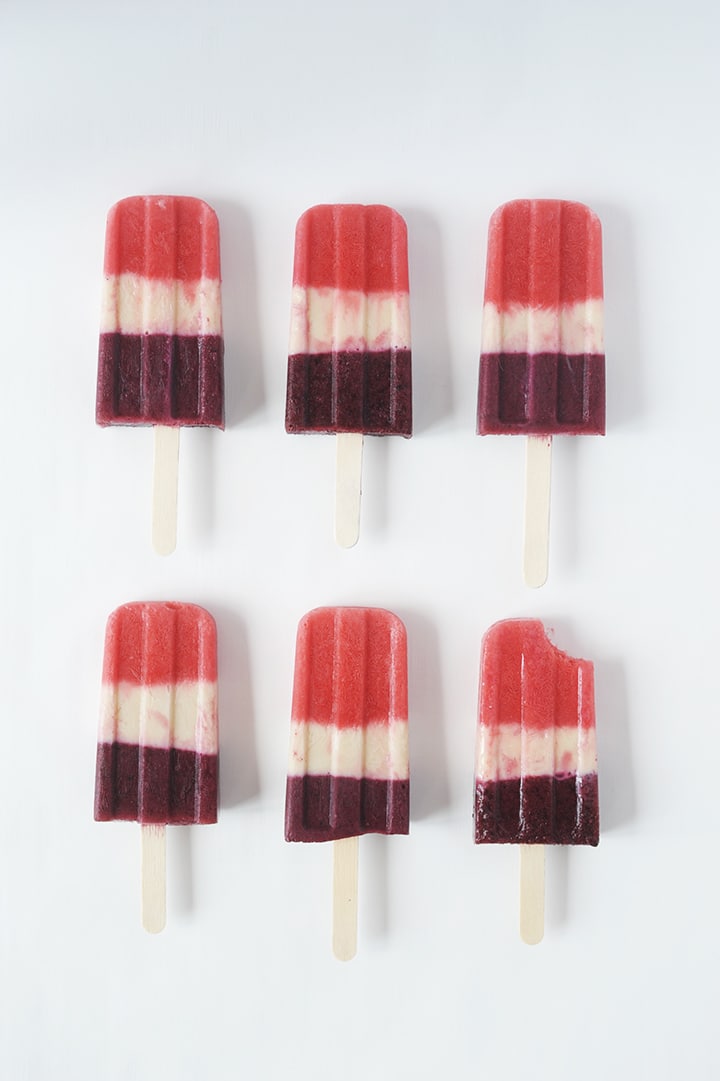 This is a sponsored conversation written by me on behalf of Horizon Organic. The opinions and text are all mine.
photos by Sara Albers and Melissa Fenlon.