Fourth of July Watermelon Wands
We've got a fun and healthy treat to make with the kids this Independence Day – Fourth of July Watermelon Wands! Calla, my seven year old, was helping cut up a watermelon this weekend and asked if we could use cookie cutters to make some fun shapes. That's when it hit me that we could use the star cookie cutter to make a healthy snack for the Fourth of July. Calla and Poppy both helped put the blueberries on wooden skewers to make this treat even more patriotic.
Read more for the simple instructions on how to make these Fourth of July Watermelon Wands…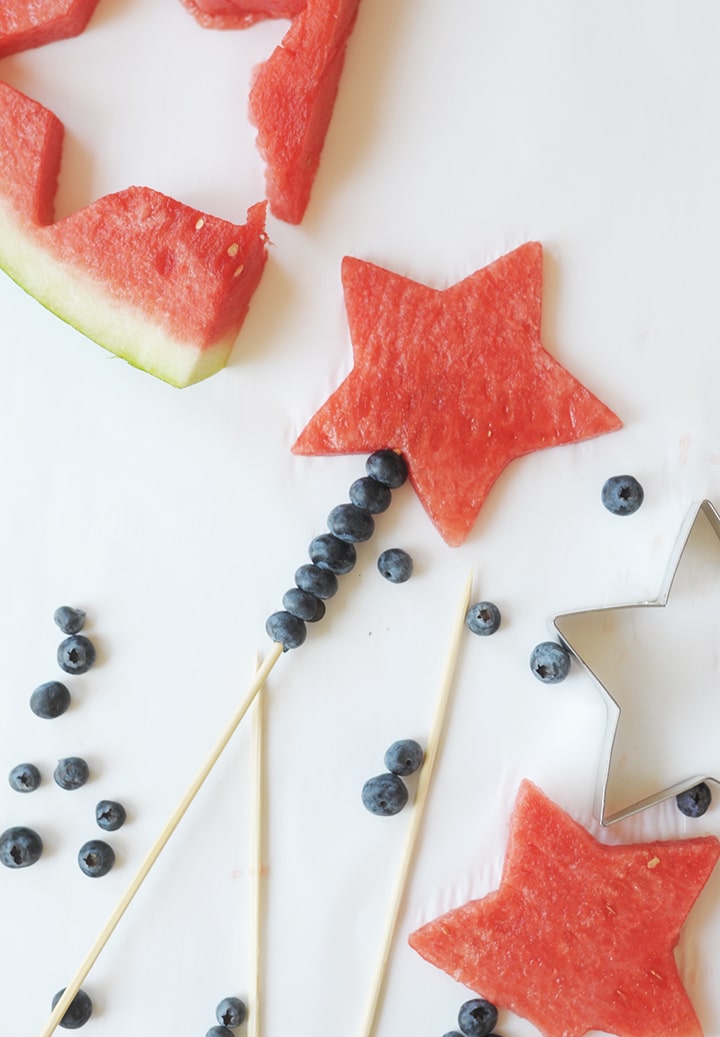 Supplies: Watermelon / blueberries / star cookie cutter / wooden skewers
Instructions: Cut 1/2 to 1 inch rounds of watermelon. Use your cookie cutter to cut out star shapes. Let the kiddos put blueberries on the handle (skewer) and then place the watermelon star on top!