Free Printable Advent Calendar 2022
December first is only a few days away! Are you ready to start your advent calendar? Our girls love advent calendars. I don't blame them, we did too as kids. Check out our brand new printable advent calendar today!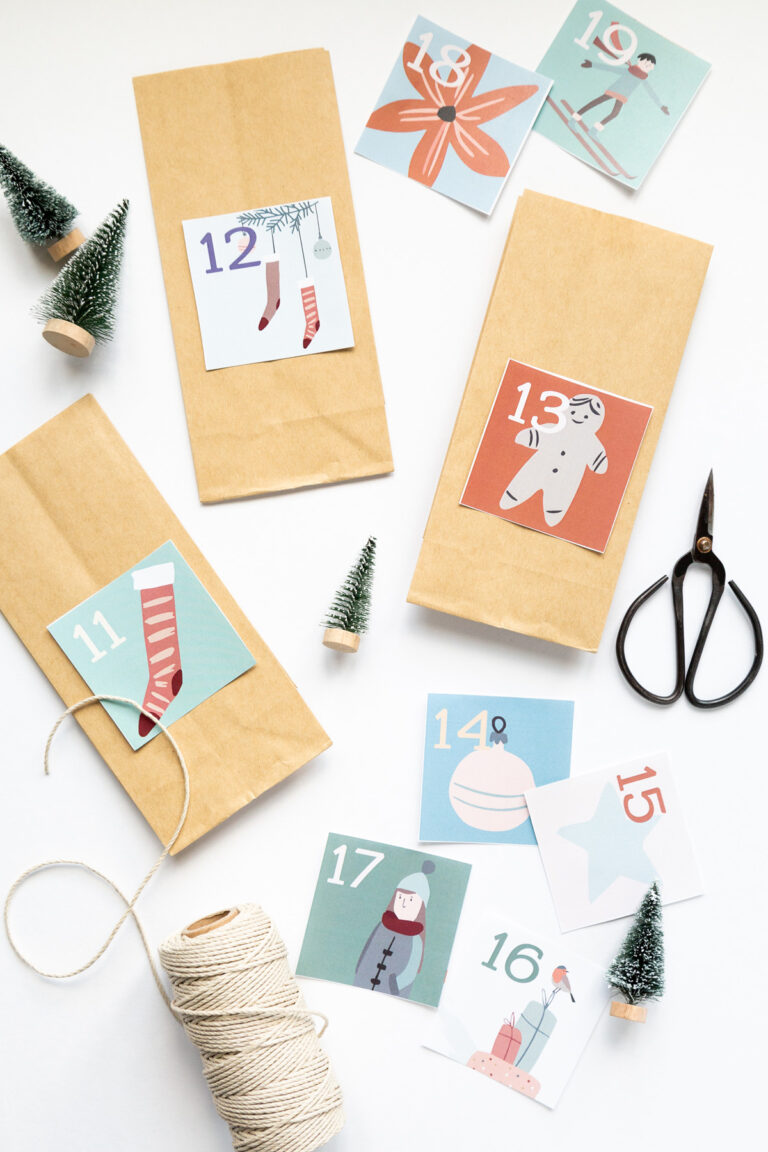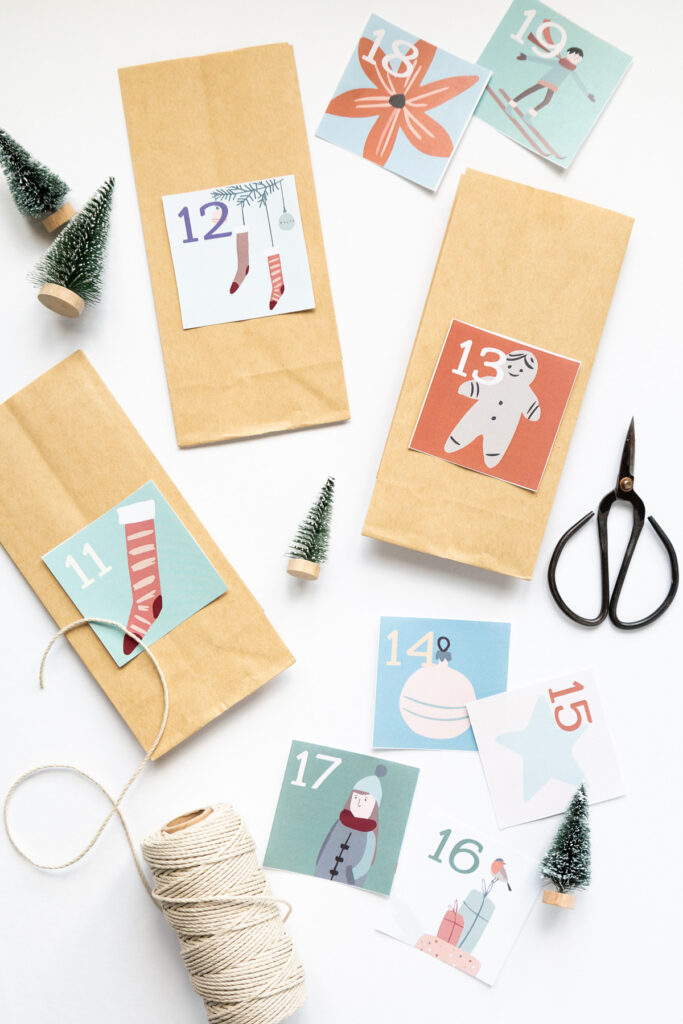 Printable Advent Calendar
It has become a family tradition to have little gifts, activities and treats each day from December 1-25. Melissa designed TWO different Christmas themed advent numbers probables to use on little gift bags or envelopes to celebrate the holiday.
What is an advent calendar?
An advent calendar is a way to countdown to Christmas! Traditional calendars can include the old school cardboard calendars that have little punch out boxes with chocolates inside! Who remembers those?! We do. Some calendars are religious based, while others are fun and festive.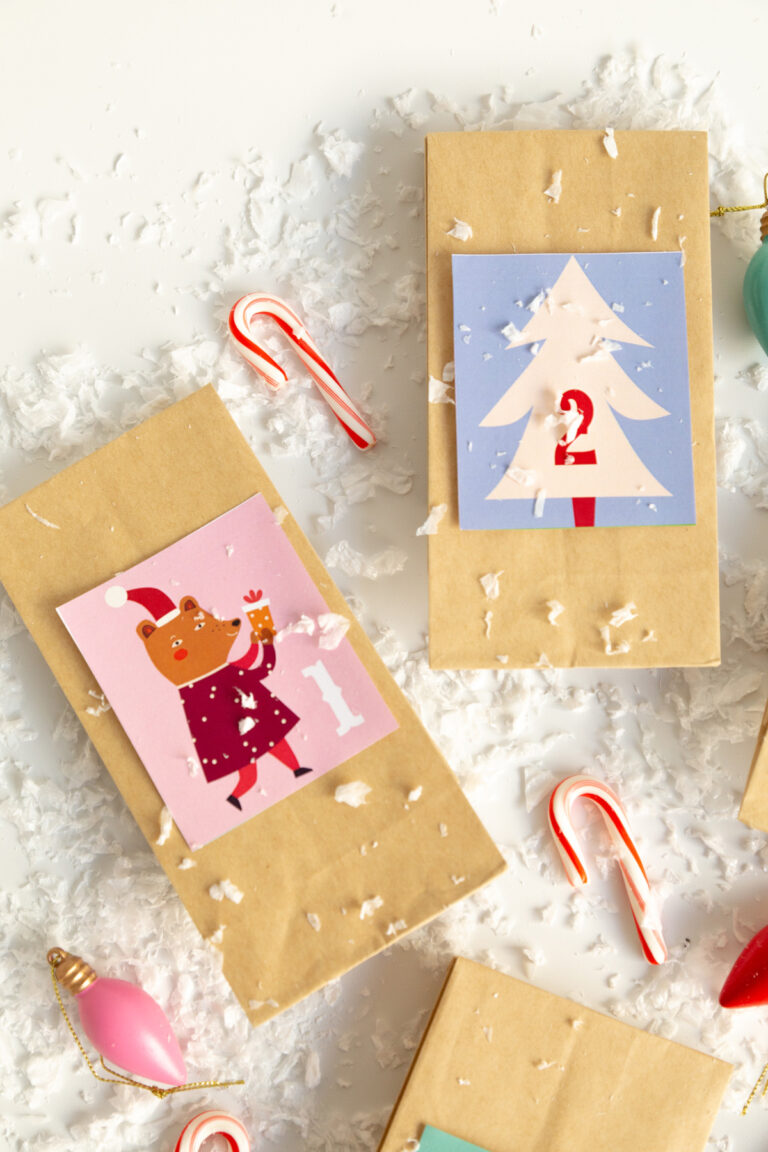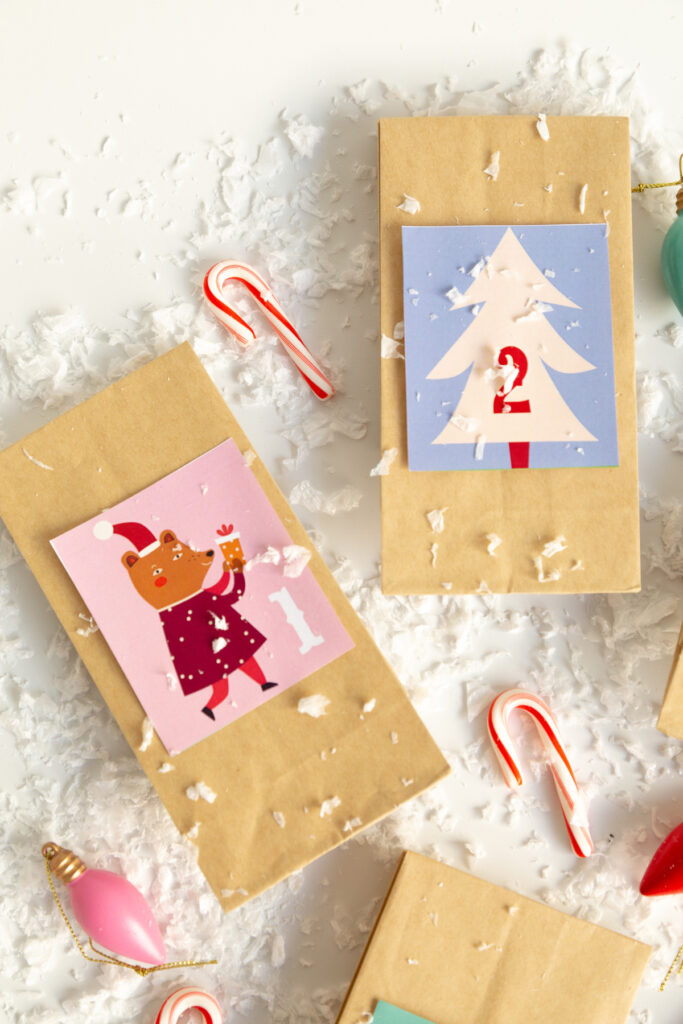 A daily surprise for the kids during the holidays is nothing but exciting! We love to have candy, hand written coupons, little gifts (like hair ties, lip balms) and more for the girls. Our new advent calendar designs are fun, festive and bright and cheery!
Free Printable Advent Calendar Supplies
Printable calendar numbers "peace"
Printable calendar number "bright"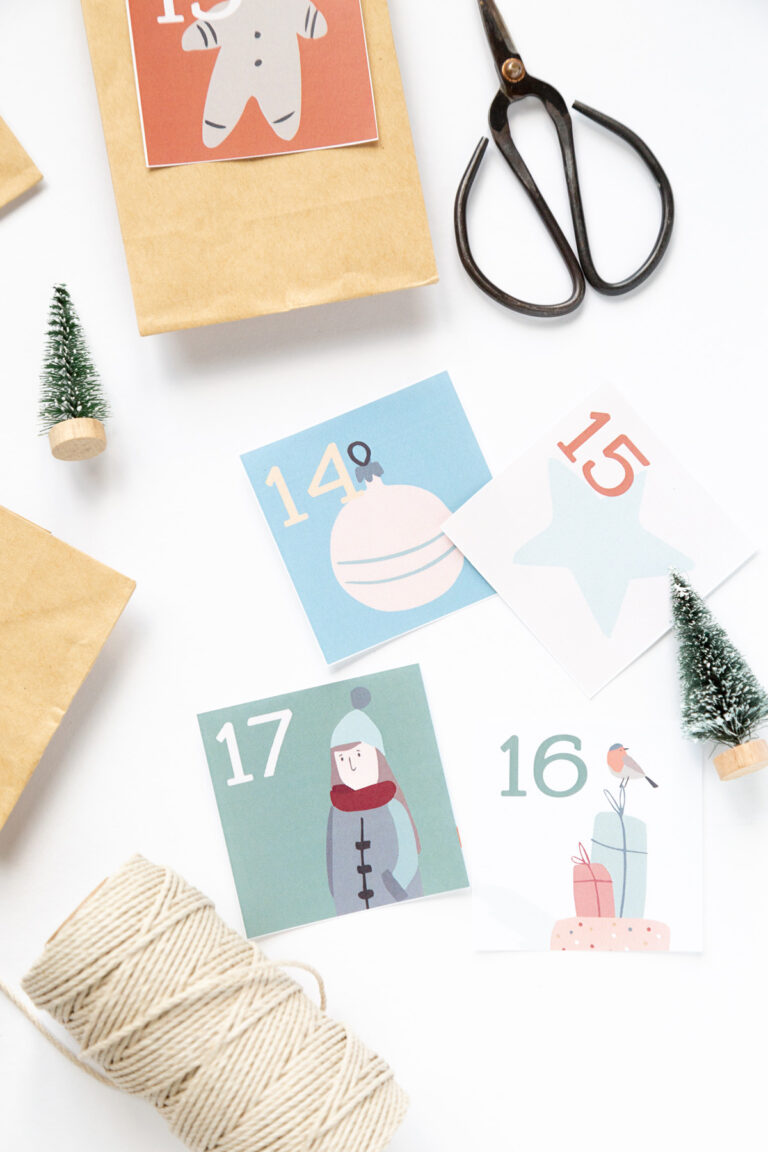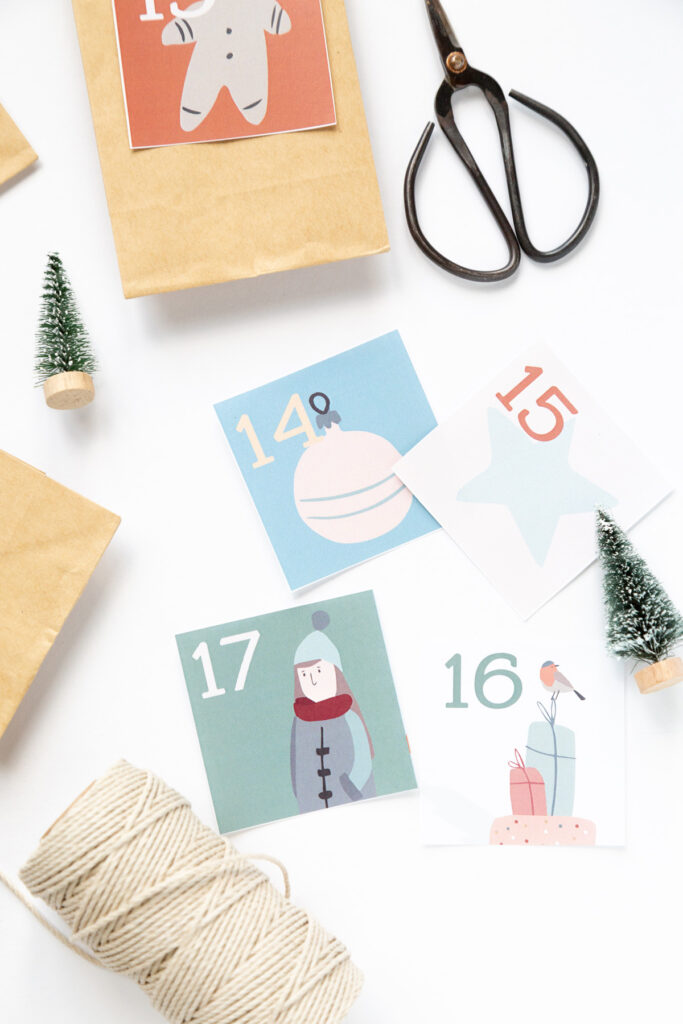 How to make printable calendar
Download and print the free printables (advent printable "peace" and advent printable "bright")
Cut out the numbers
Adhere to gift bags or envelopes, etc
Fill with goodies, gifts, coupons, treats and more!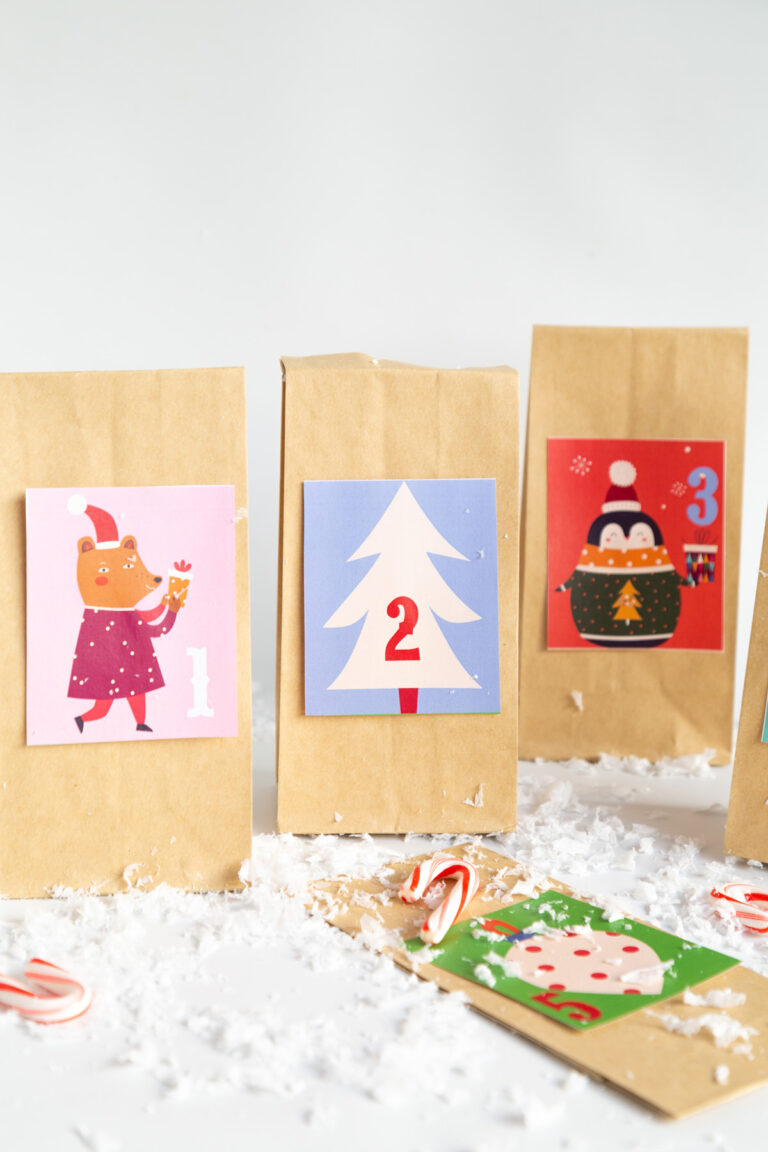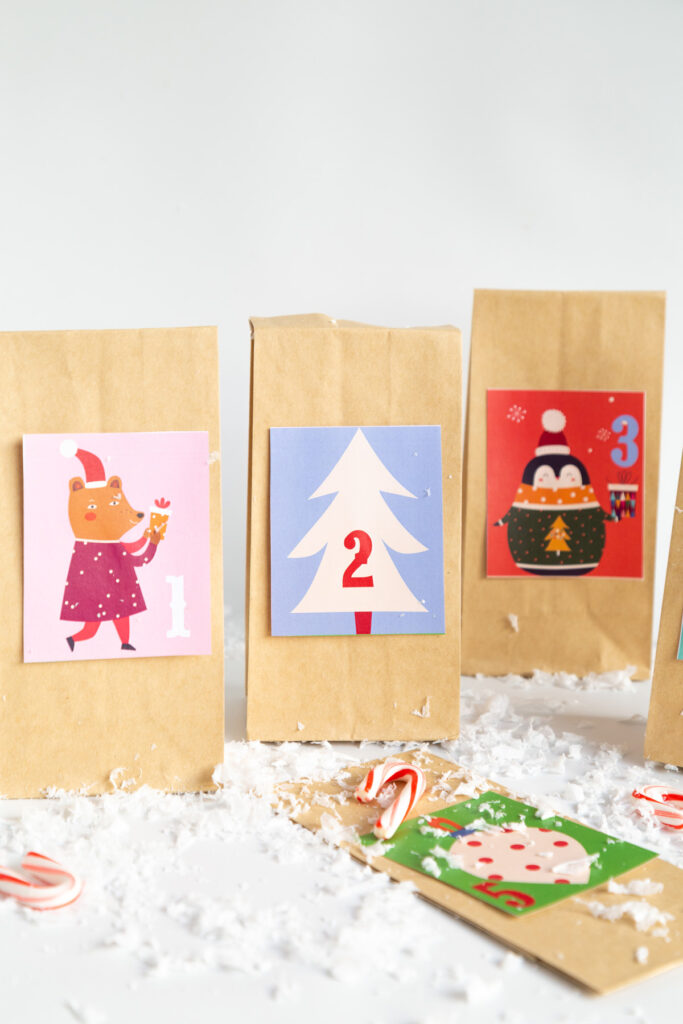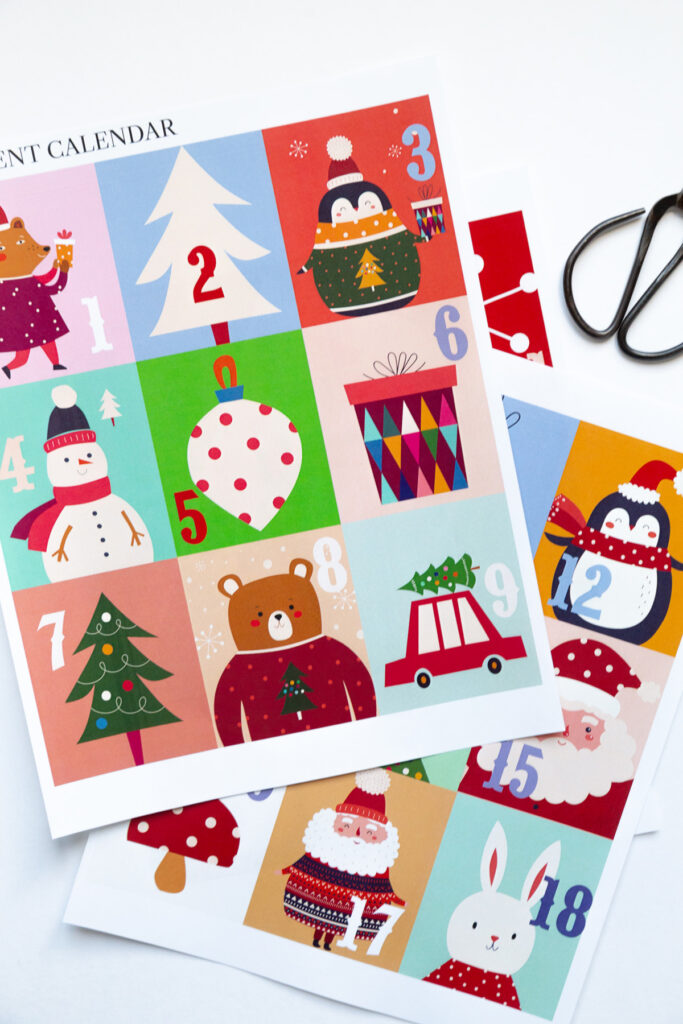 More Advent Calendar Ideas
We have done a few different advent calendars on the blog over the years. A few favorites include: