Free Printable Calendar 2023
It is that time of year again for our free printable calendar!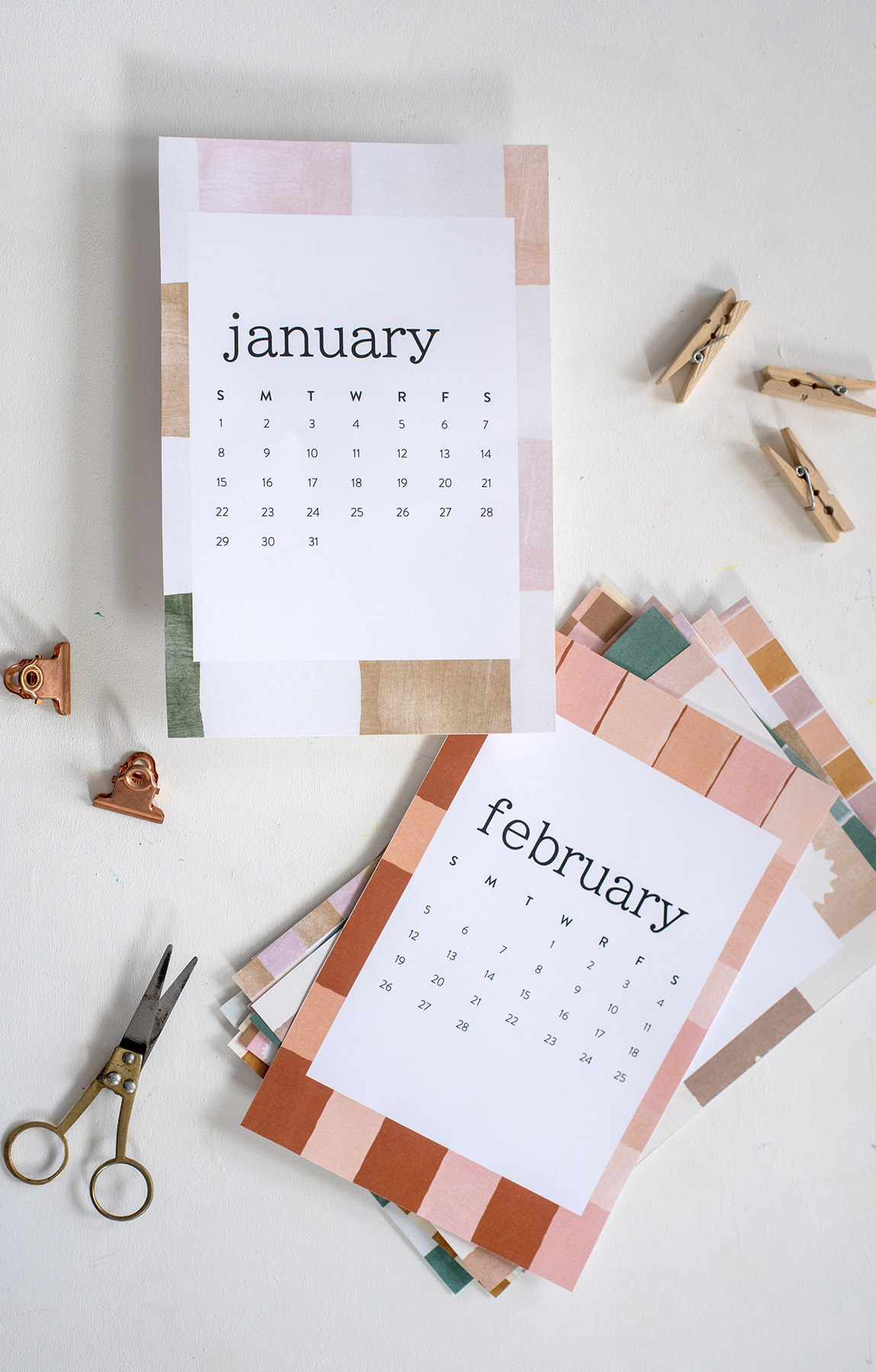 Free Printable Calendar 2023
Every year Melissa has designed a beautiful free printable calendar for you, our readers as a free download. She uses colors, pretty patterns and general designs that are on trend.
She makes yearly calendars that everyone can enjoy. You are going to love our fresh new printable monthly calendar for 2023!
This free download is a yearly calendar, including every month of the year. It has a modern style that is simple and stylish. We start with the month of January.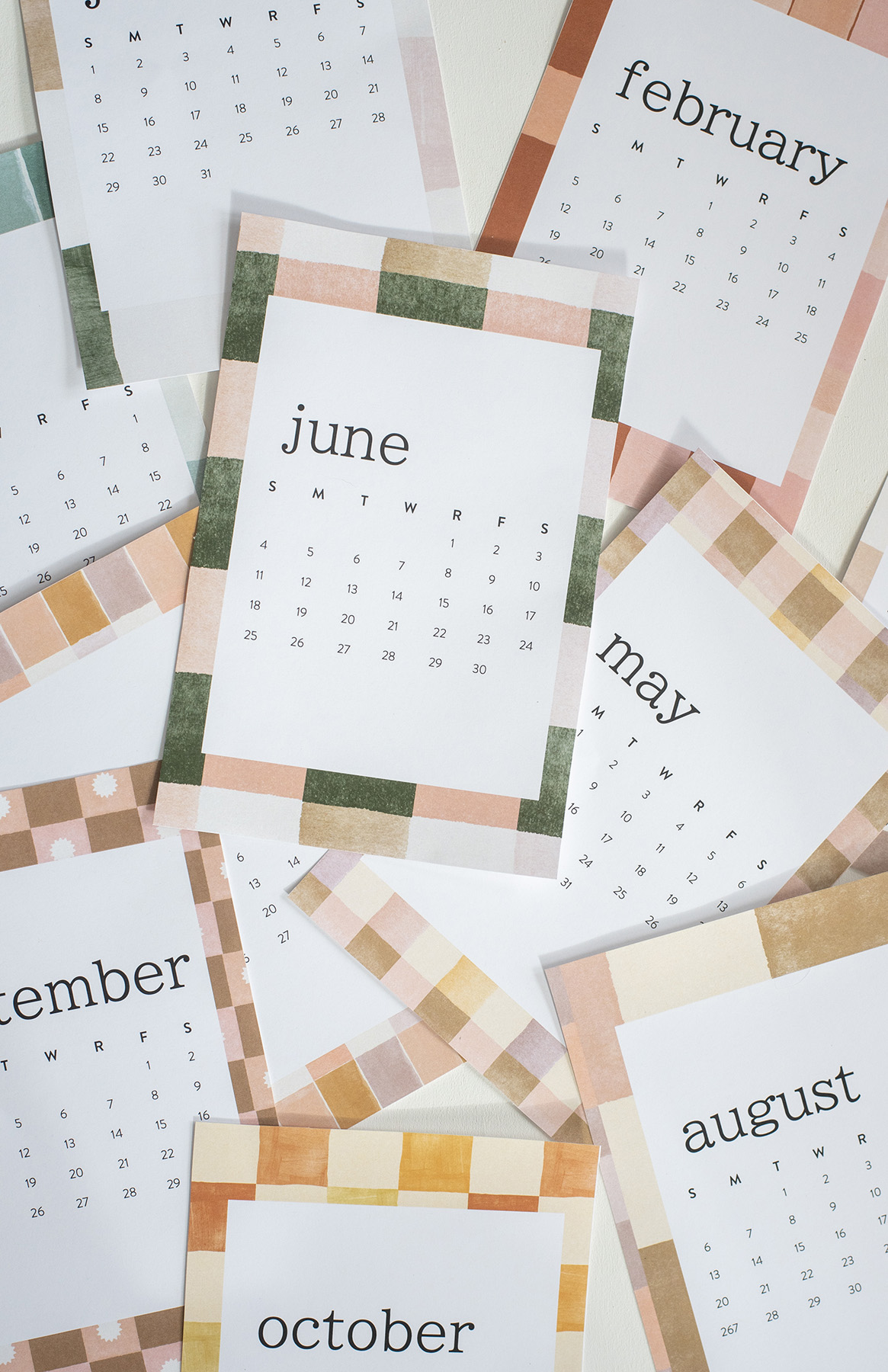 How to use the free printable calendar
You can use our calendar design in so many different ways. A great way to use the calendar is as a wall calendar. We think our designs will soon become your favorite calendar printables ever!
We designed this with a portrait orientation. This way you can add it to a frame or a clipboard easily. It also makes a darling desk calendar. We just adore this month calendar!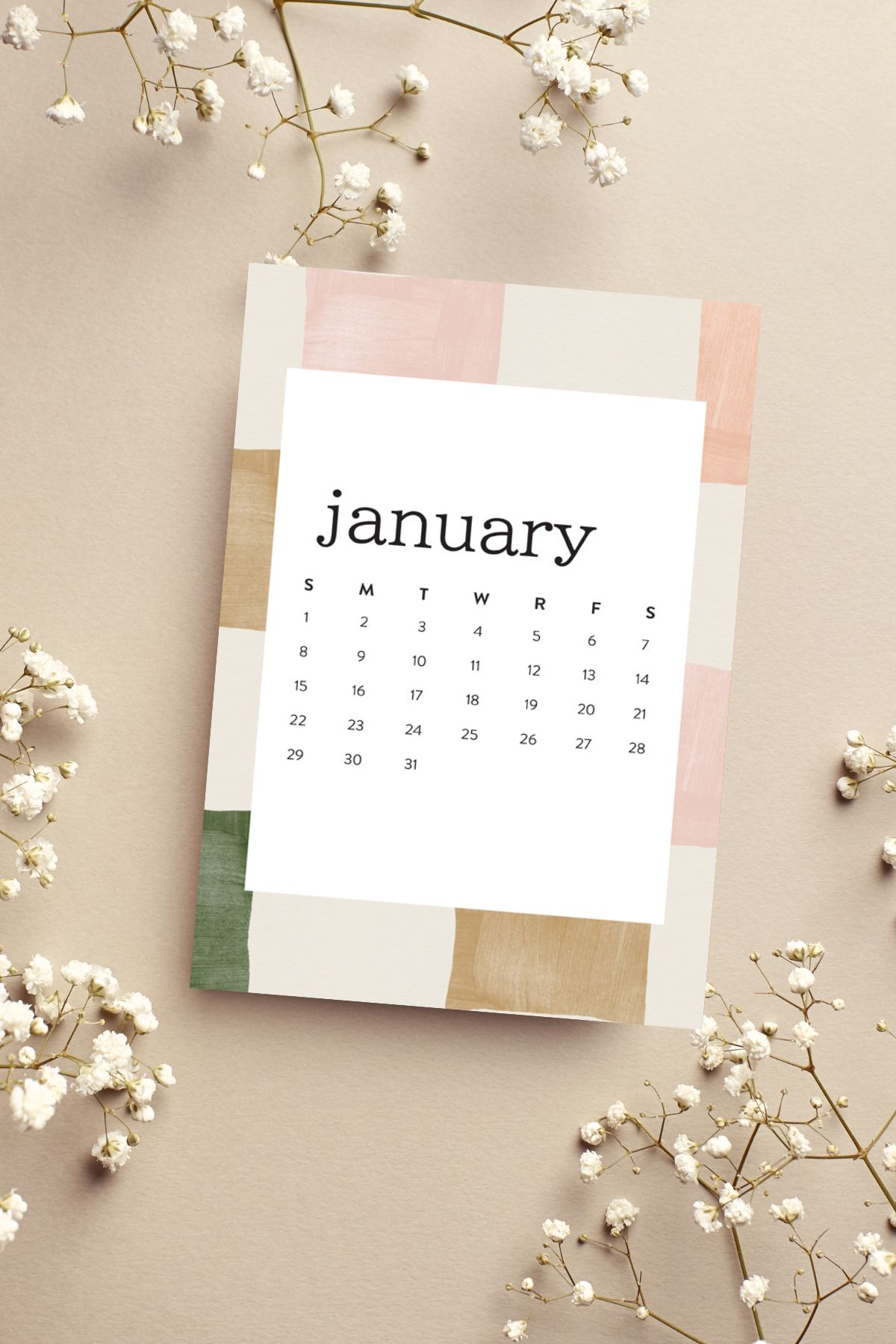 There are so many ways to display the 2023 monthly calendar. Here are a few of our favorite display ideas:
Place in a frame with white matte
Add a stylish brass clip to the the top and adhere to wall
Add to a cork memo board
Use a wood block and use a saw to make a slit on top of block. Slide the calendar print onto block
Place in an acrylic frame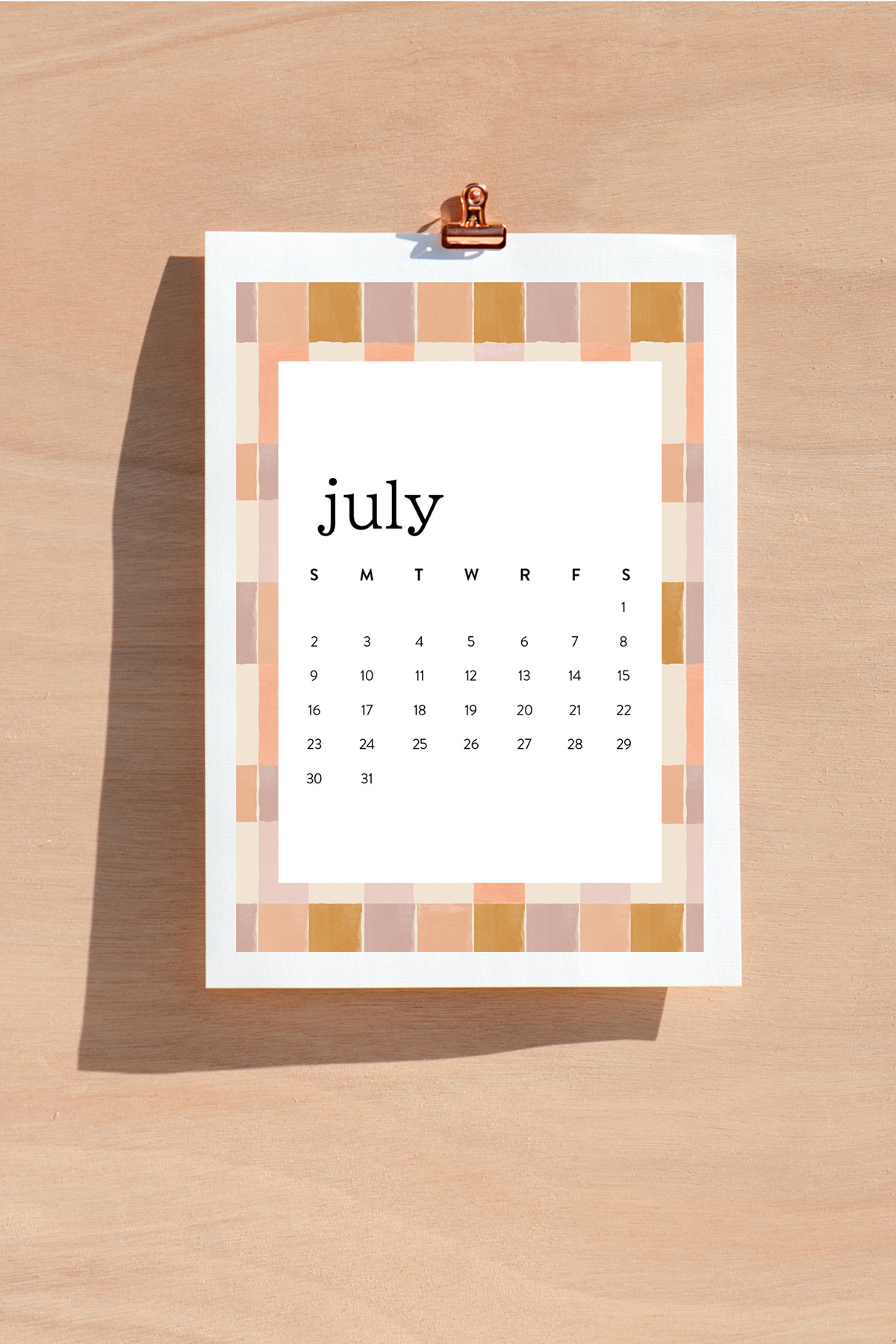 How to print the free printable calendar
You can print this calendar at home or at your local print shops. There will be a bit of an extra cost to do at the print shop for color.
The calendar is 5.25 inches x 8.25 inches. Two months print per page. We recommend printing on card stock paper.
The calendar is designed in color, but you can also print in black and white.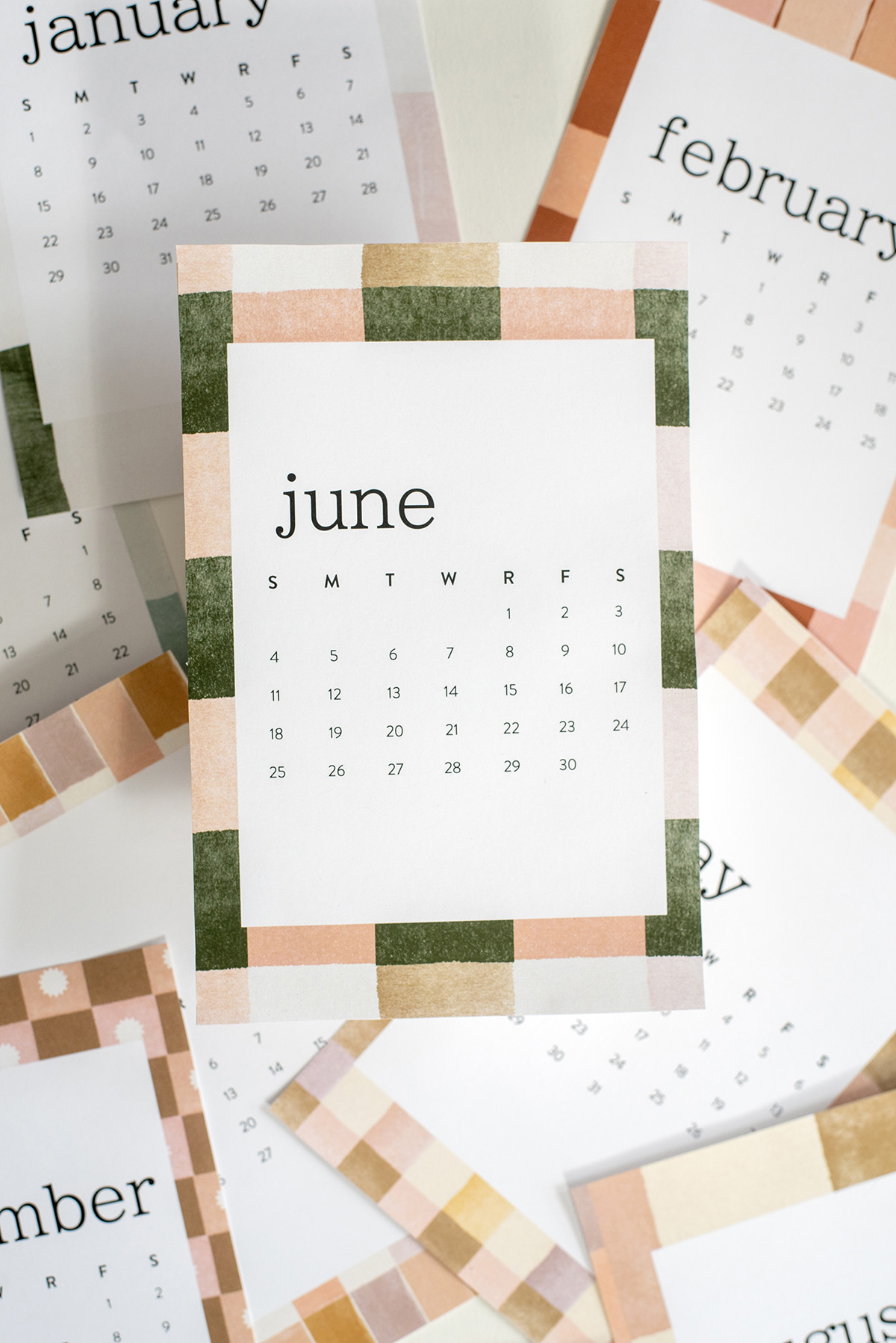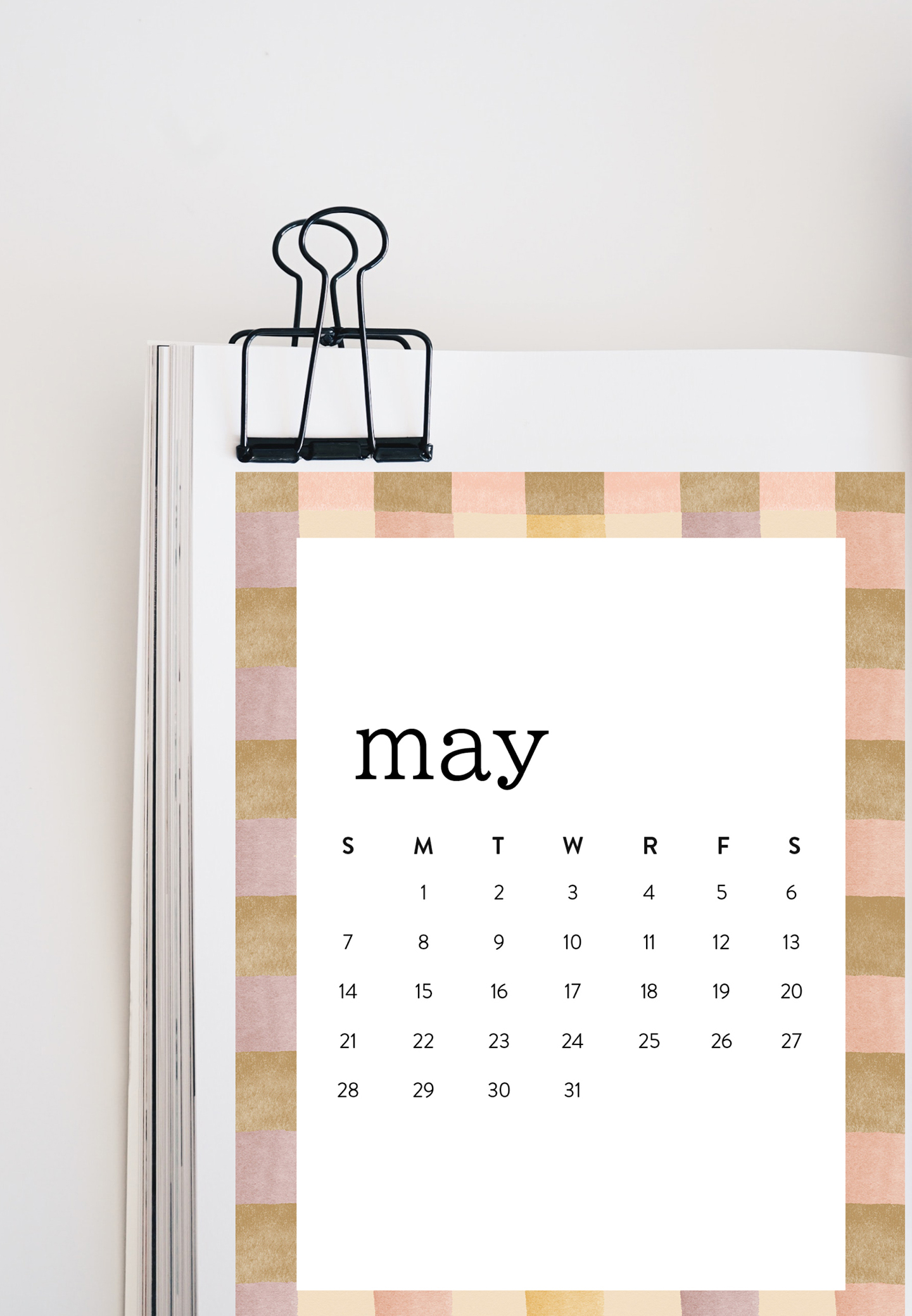 Organizing Free Printables
Melissa has designed so many organizing printables on the blog in the past. We love to use simple downloads to keep things organized around the house!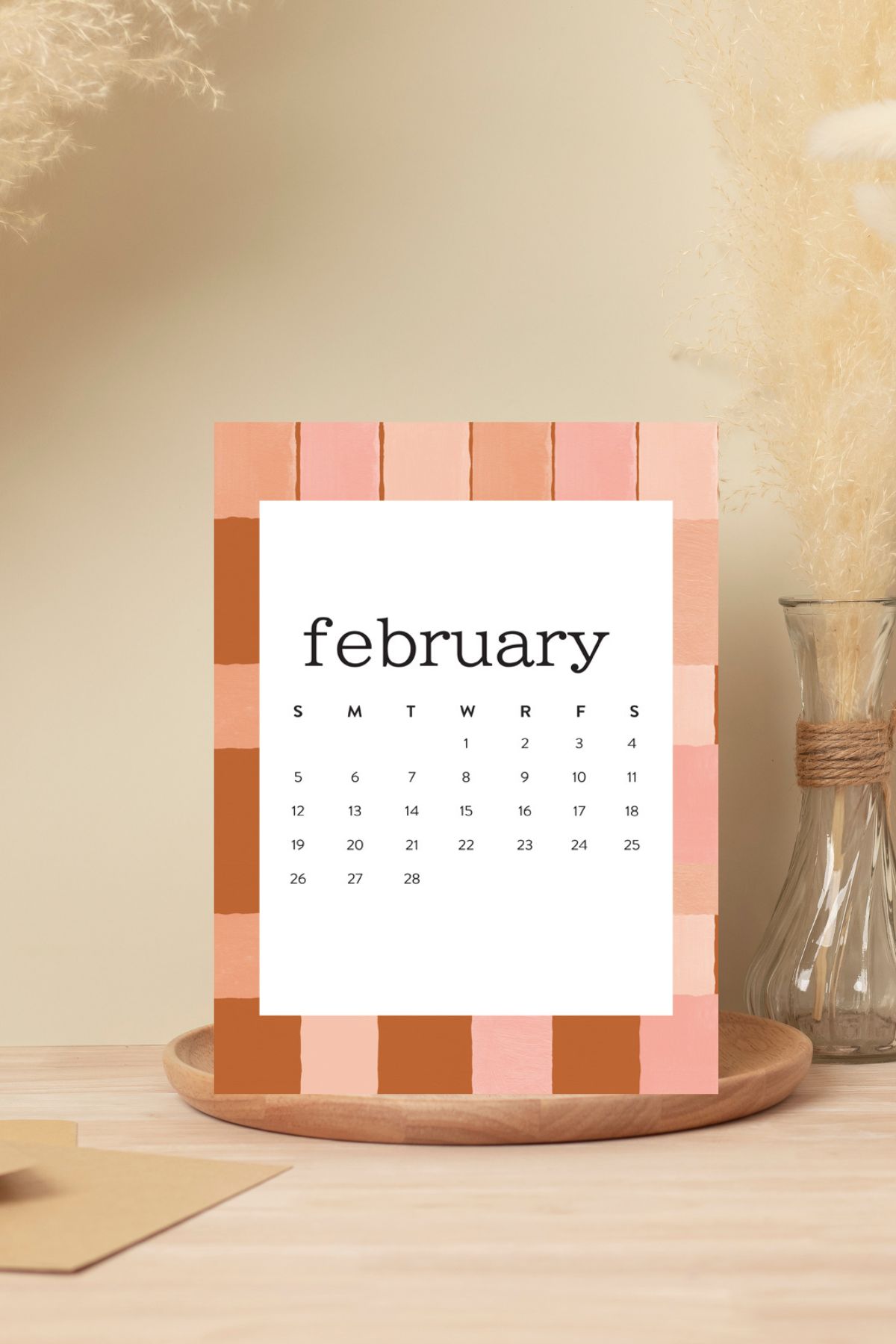 January is a great time to get organized for the new year, don't you agree!? Or at least the first few months of the new year. We have some more free printables that are perfect for getting organized and keeping your to do list managable. See below for a few favorites from our free printable catalog. There are monthly calendar templates, a simple calendar to
Monthly calendar printable – this is a "blank calendar" where you can fill in the important dates. This is a 8.5 inch x 11 inch calendar. My 13 year old daughter using this calendar as well. Perfect for any age.
You can make this your own calendar by adding important occasions, holiday plans, school events. This can also be an office planner, travel planner or event a vacation planner for the family! This blank calendar template is so versatile! Each month is a single page.
Weekly To Do List Free Printable – we live by this planning tool. Melissa designed this weekly to-do list printable years ago and it is still one of our most viewed and printed posts! This is such a helpful printable to get organized! This download has a sweet floral designs with a monday start date.
Weekly Cleaning Checklist – this is another tool that we use all of the time. It is a helpful to-do list for weekly cleaning for the home or studio. The download is in pdf format that is easy to use!
Menu Planning Printable – this printable breaks down the week by day for you to make a list of what you need for each meal. This is our go-to grocery list tool. A perfect tool to start the new year off right with meal planning!
We would love to see how you display and use our free printables!
Share on instagram and tag us @aliceandlois