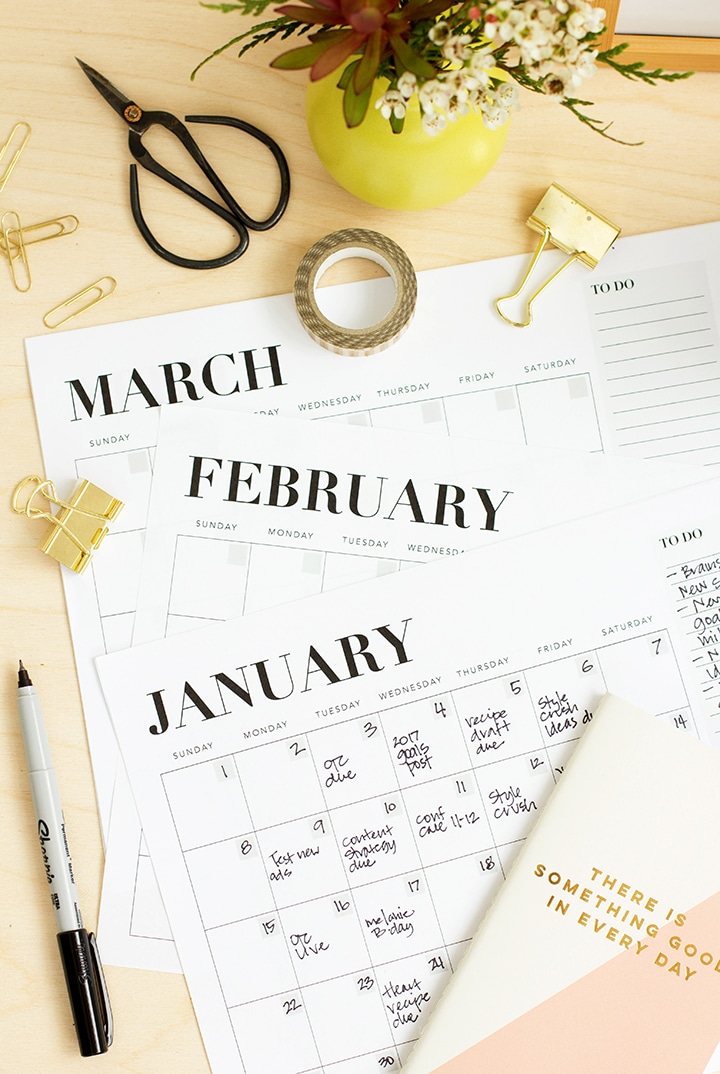 As the new year approaches, we always set goals to be more organized in the coming year. We're helping you guys achieve those same goals with our new Free Printable Calendar. We've started using these monthly calendar pages to help us stay organized in our every day lives along with setting long term goals over many months and even the whole year. The black and white modern design of this calendar will look good in any office.
We designed the calendar with a to-do list on the right side to give you space to jot down your list of things that need to be done, but also the goals for your month. Sometimes just writing them down can help you make them happen.
Read more for the free printable calendar download…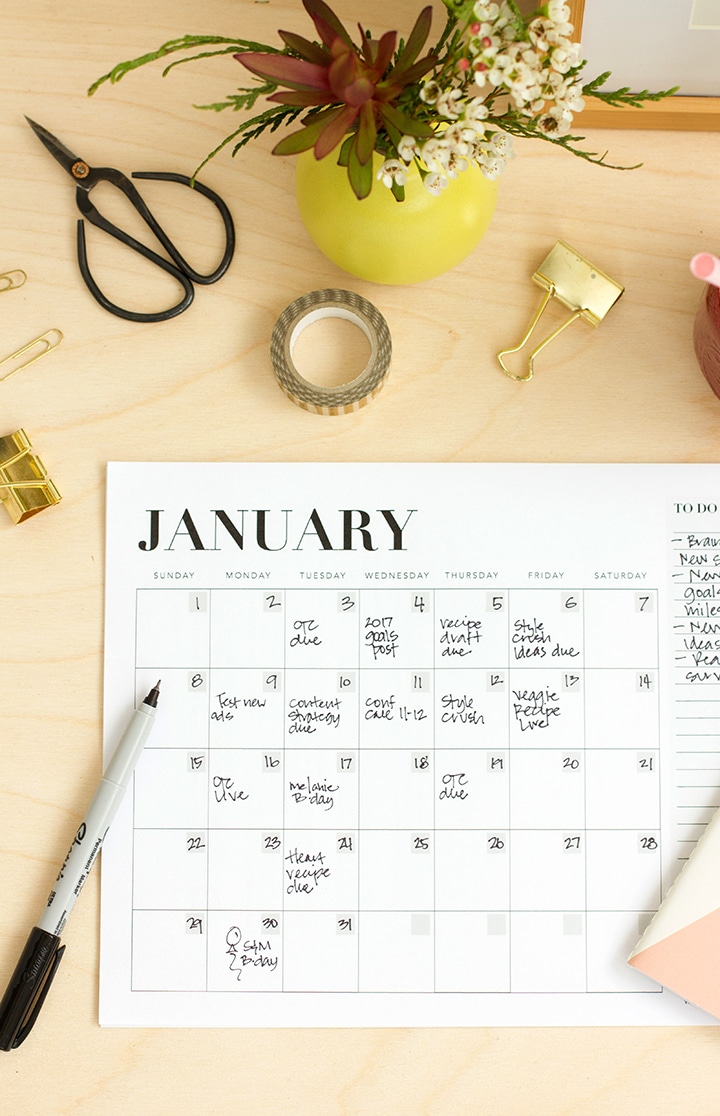 Download and print the Free Printable Calendar.
We like to print them out on white card stock, but regular office paper works too. I like to print out all 12 months, so I've got my whole year in front of me. We left the days of the month blank, so you guys can use this calendar for years to come. So all you have to do is download, print and fill in your days. Please remember, this calendar is for personal use only.
Another calendar tool we love to use is our free printable weekly planner. The combination of these two calendars keep us organized. We like to leave the weekly planners on our desks, but the monthly calendars can be put up on the wall if that works best for you. You can hang them on the wall with gold binder clips or just tape them up with some cute washi tape.