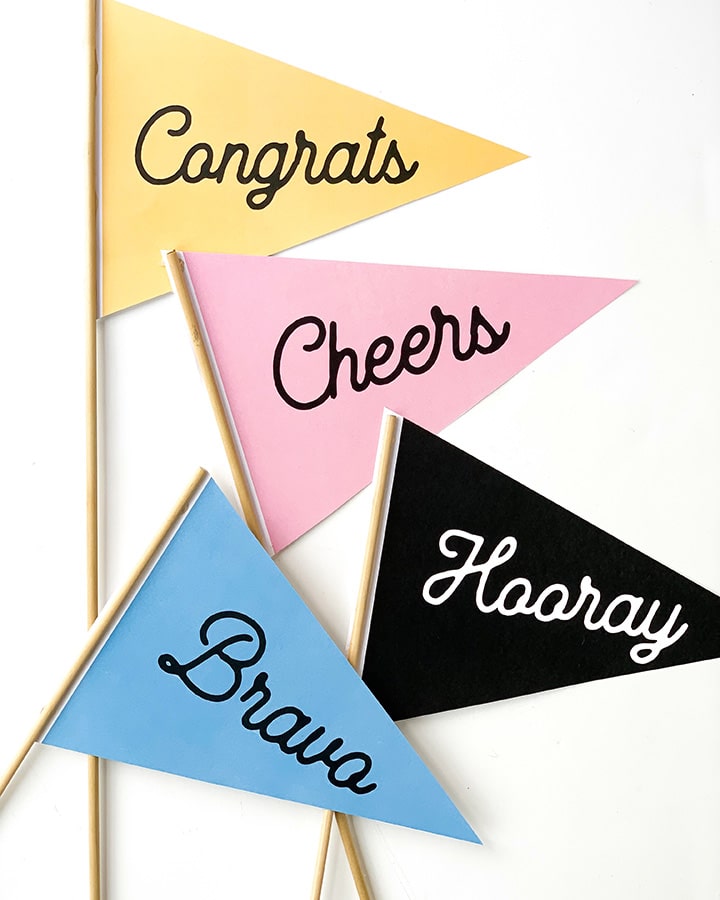 We're celebrating this week with a great school year coming to a close. It's hard to believe, but Poppy finished preschool this year and will be off to kindergarten! Calla has her final day as a fourth grader tomorrow and Harper finished fifth grade!
I designed these simple, but fun Free Printable Celebration Pennant Flags to commemorate the end of the school year, but I chose to make the celebration salutations generic enough that you could use them for anything! Bravo! Hooray! Cheers! and Congrats!
All you have to do is download the free printable (please remember these are for personal use only), print them on white card stock and cut them out. You can download the files here: Free Printable Celebration Pennant Flags
I like to hot glue gun these to small dowel rods. You can put them in the yard even if you want!