Free Printable Classroom Valentines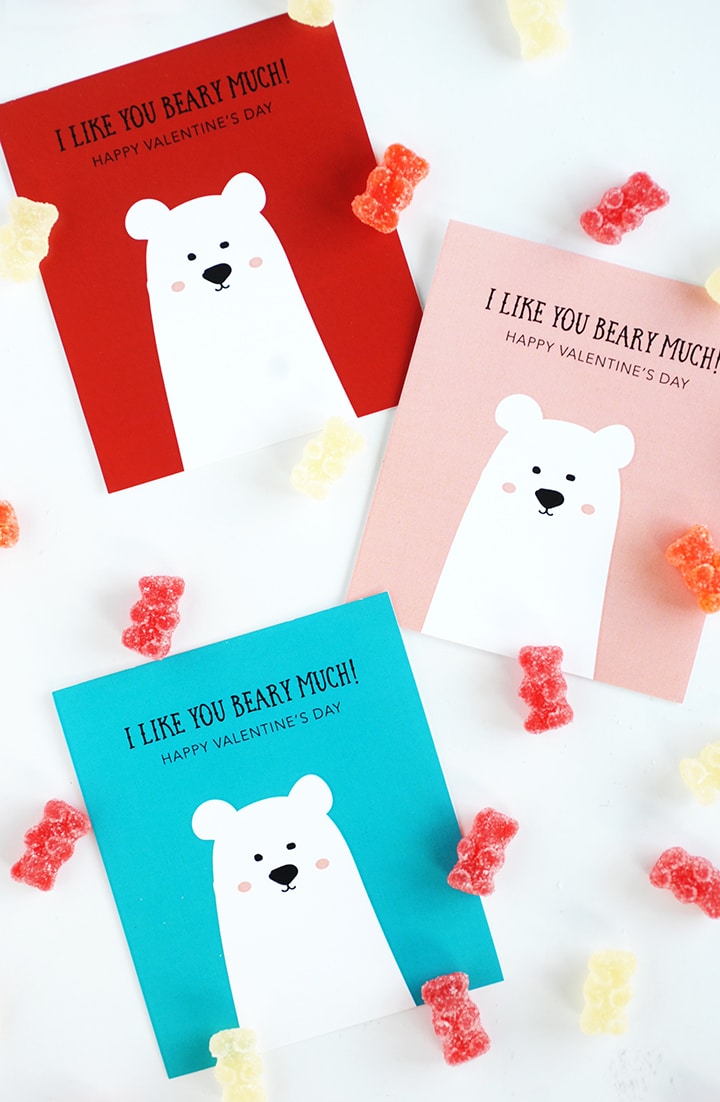 Valentine's Day is right around the corner and we've created these fun little Free Printable Classroom Valentines. Both my girls are smitten with polar bears so I thought it would be fun to design a bear-themed printable Valentine. These are cute enough to hand out as is, or tape a mini pack of gummy bears to the card!
If you're looking for more free printable Valentines, last year we created a You Are My Main Squeeze printable to wrap around squeezers. And for the dinosaur lovers out there, we created  printable Dinosaur Valentines that you can attach a toy dino to. Since Valentine's Day is all about love, we love using these "I Love You More Than" printable cards to leave notes for the kiddos during Valentine's week.
Read more to download the free printable classroom valentines…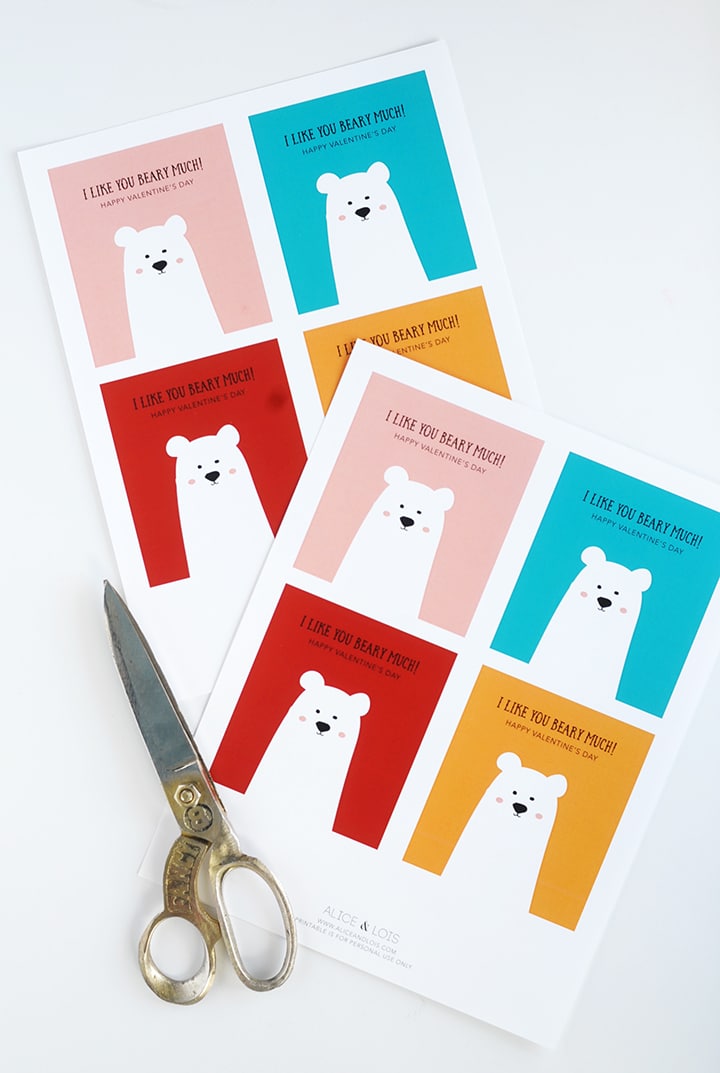 Supplies: Free Printable Classroom Valentine, white card stock, scissors, mini gummy bear packs
Steps:
Download and print the Free Printable Classroom Valentine and cut out each one with scissors.
The kids can then write on the cards and sign their names.
It's optional to tape or staple on a mini bag of gummy bears.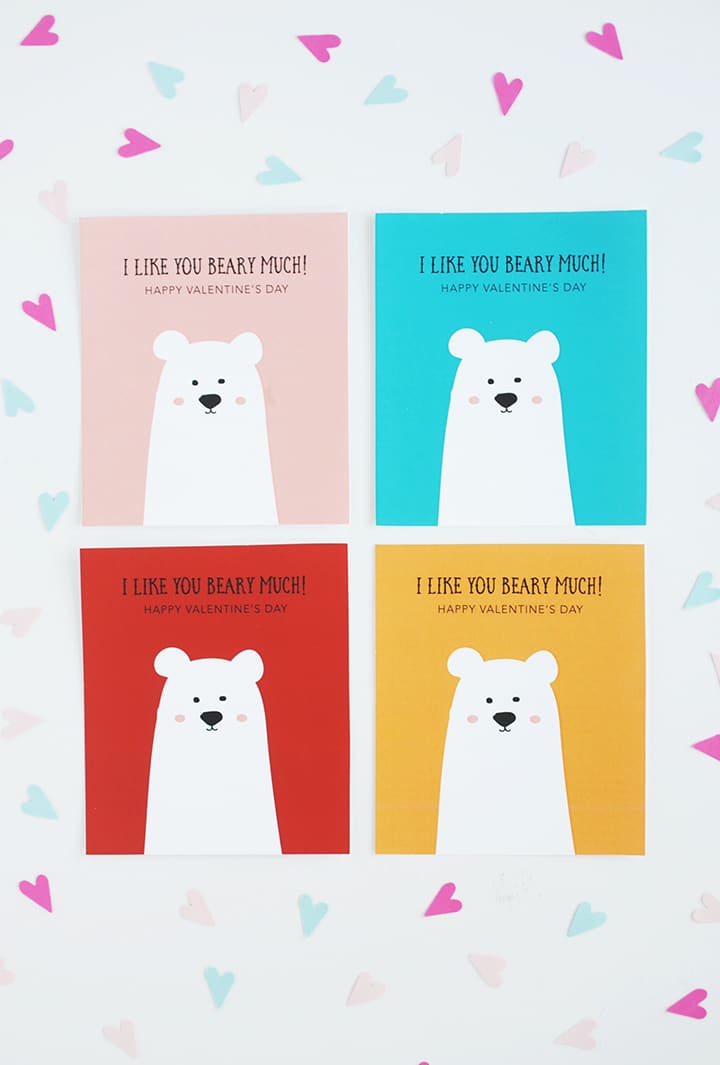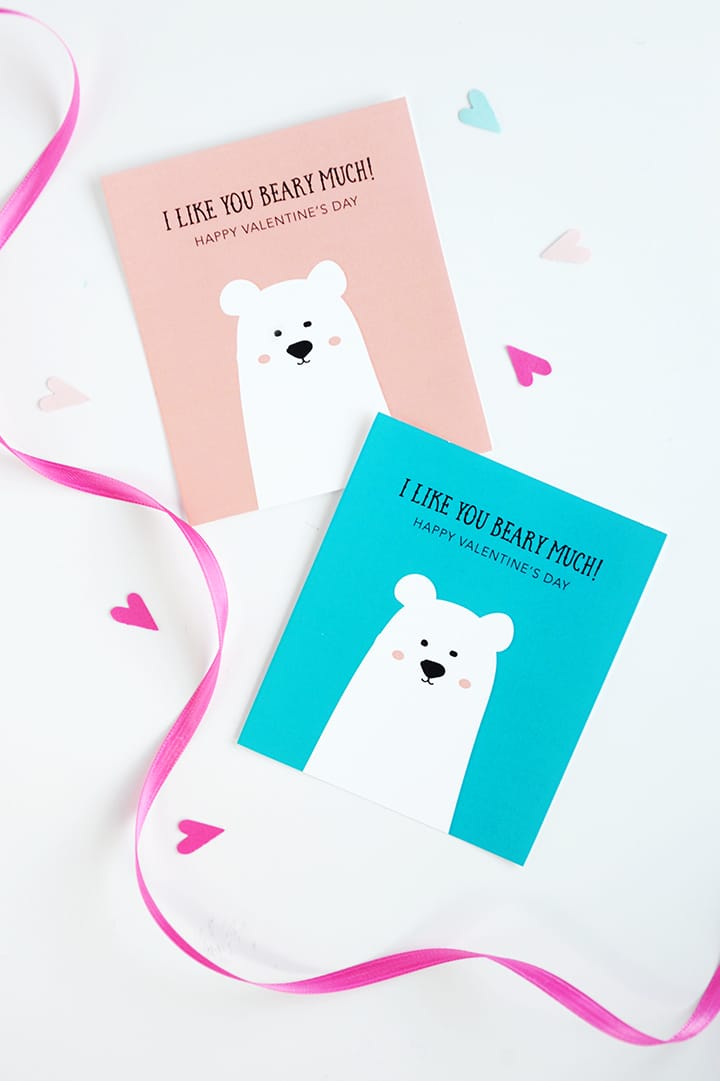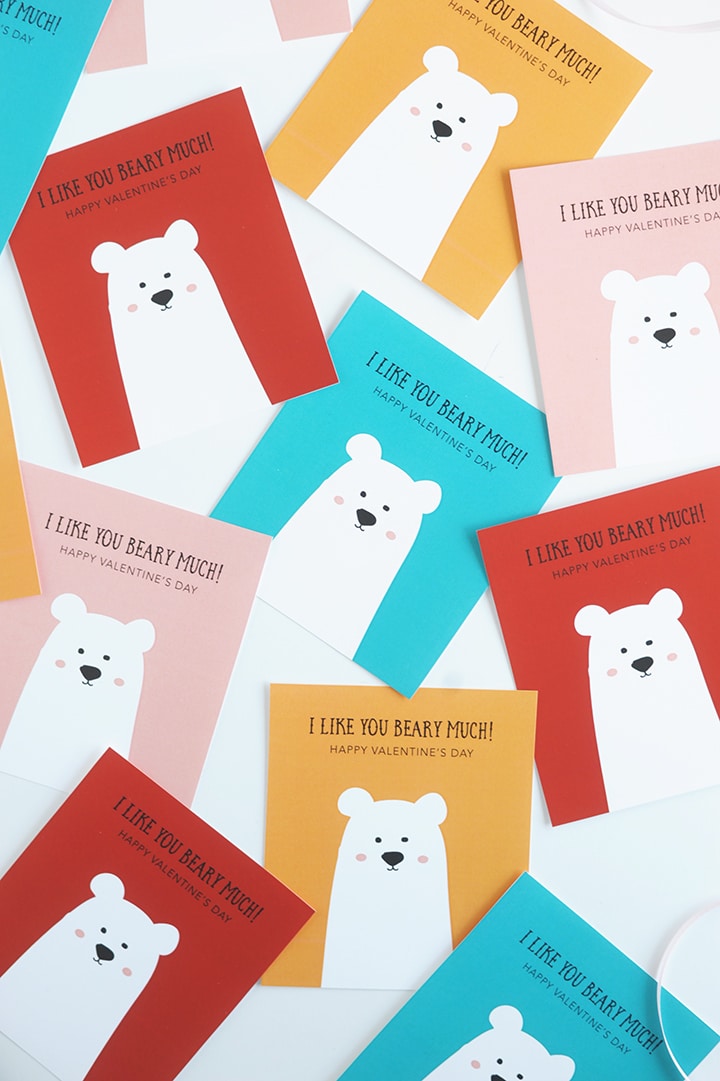 photos by Melissa Fenlon. all rights reserved.