Free Printable Craft Party Invitations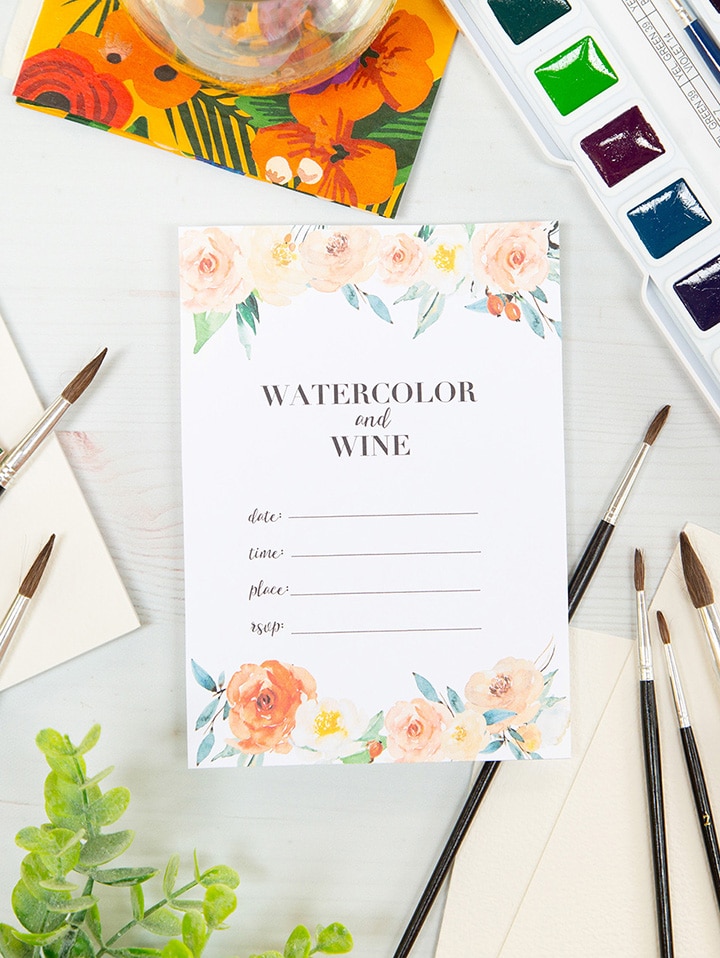 Are you thinking about hosting a craft party soon? Whether it's for a birthday party for one of your kids, or a girl's night craft party, we've got you covered with these Free Printable Craft Party Invitations. We designed these for our friends over at Fun365. Head over to the Fun365 site for all the downloads!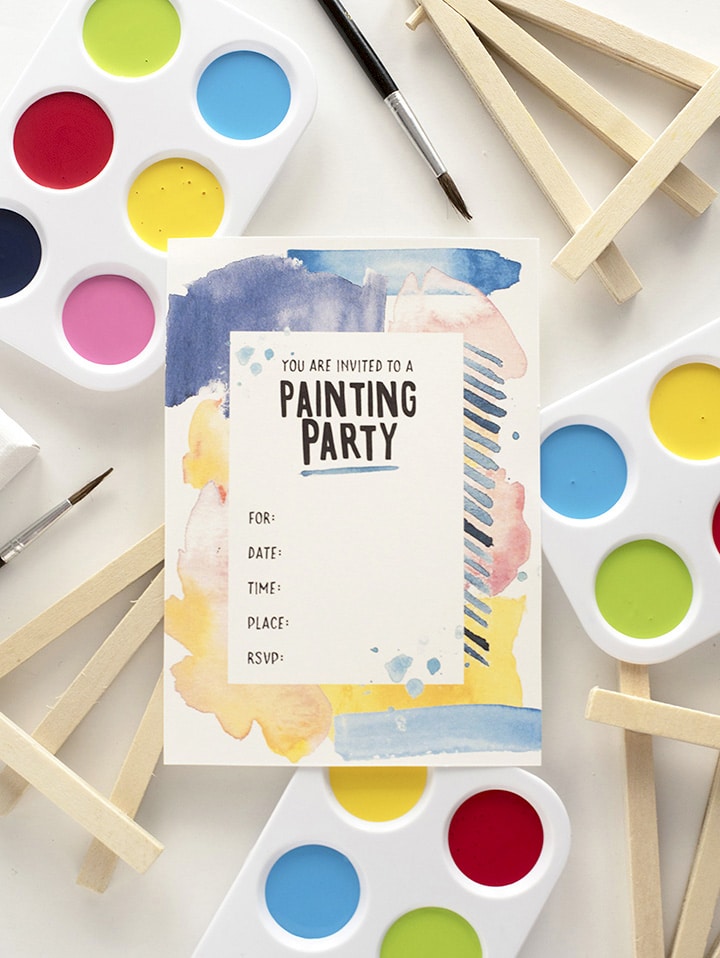 The first invite we designed is one that can be used for a kid's painting party. We love a good kiddo art-based birthday bash! Bright primary colors give this invite a happy vibe.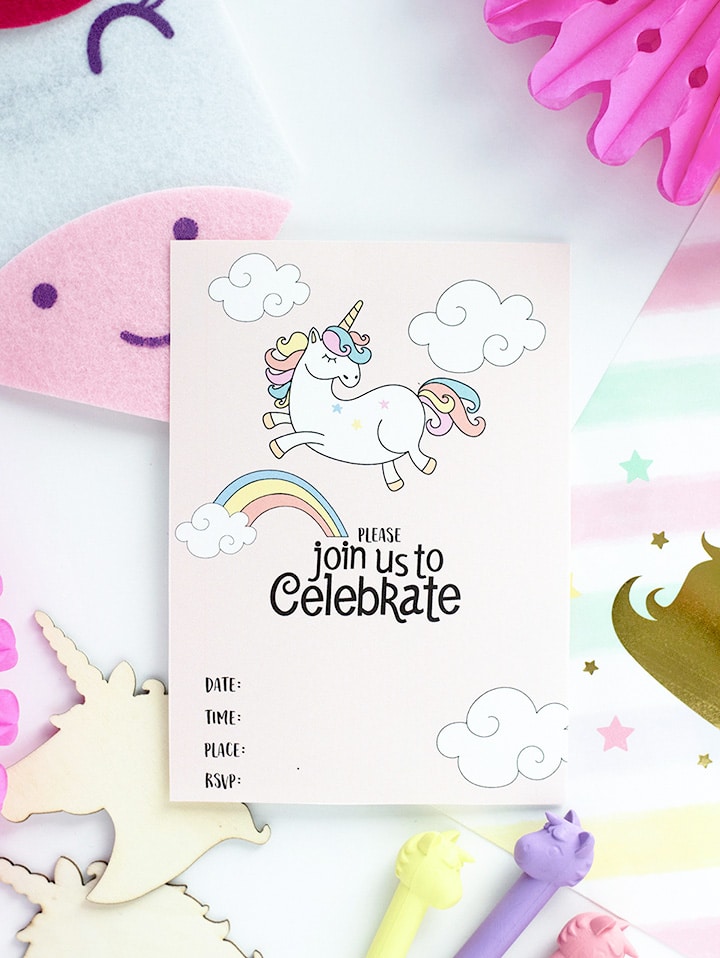 We then created a unicorn party invite that any little unicorn fan will love. This invite will pair perfectly with all your unicorn party decor.
The last two invitations we designed are for adult craft parties – a Watercolor and Wine gathering and a succulent-inspired Cocktails and Crafts Party Invite.