Free Printable Fourth of July Bingo
Looking for a fun little game for the kids this 4th of July? Check out our Free Printable Fourth of July Bingo today!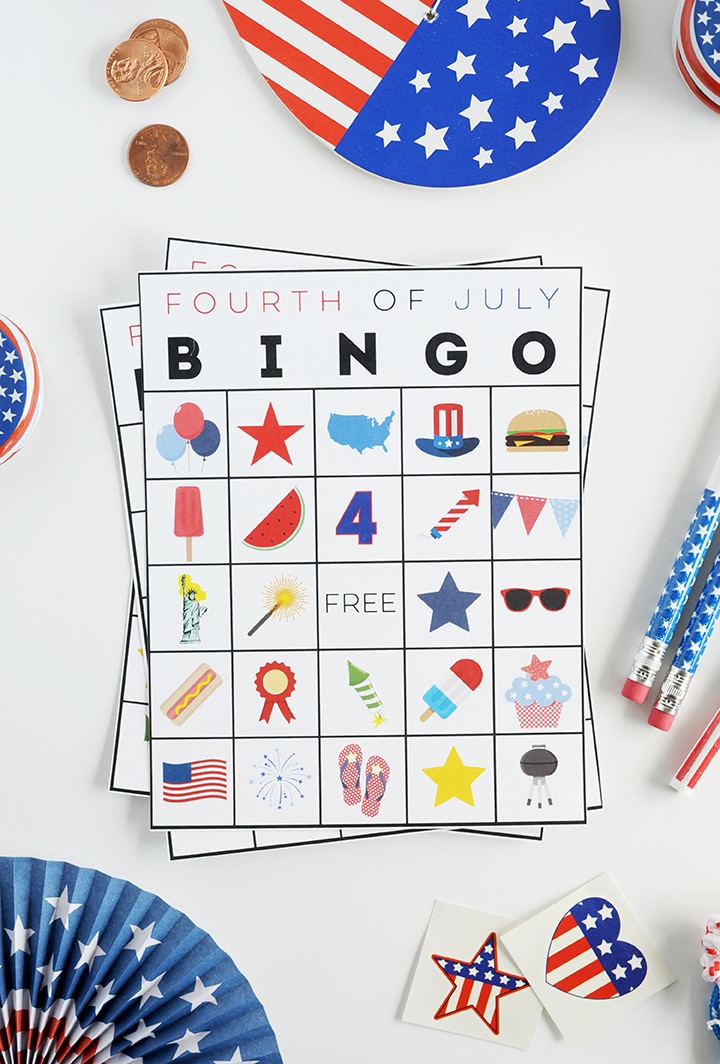 It's always great to have a patriotic game on tap for your kids on Independence Day. We've designed this fun Free Printable Fourth of July Bingo for your kiddos.
They'll love the flags, hot dogs, popsicles and fireworks artwork while they play this game. And here's a tip – use pennies as your bingo markers!
4th of July kid party ideas
The Fourth of July Bingo game
Red, white and blue party snacks and treats like a fruit tray with strawberries, blueberries and marshmallows.
4th of July homemade popsicles
Headband craft station – use plain headbands and add red, white and blue pipe cleaners, felt stars, etc
Bike parade – have the kids decorate their bikes or scooter and go for a spin around the neighborhood!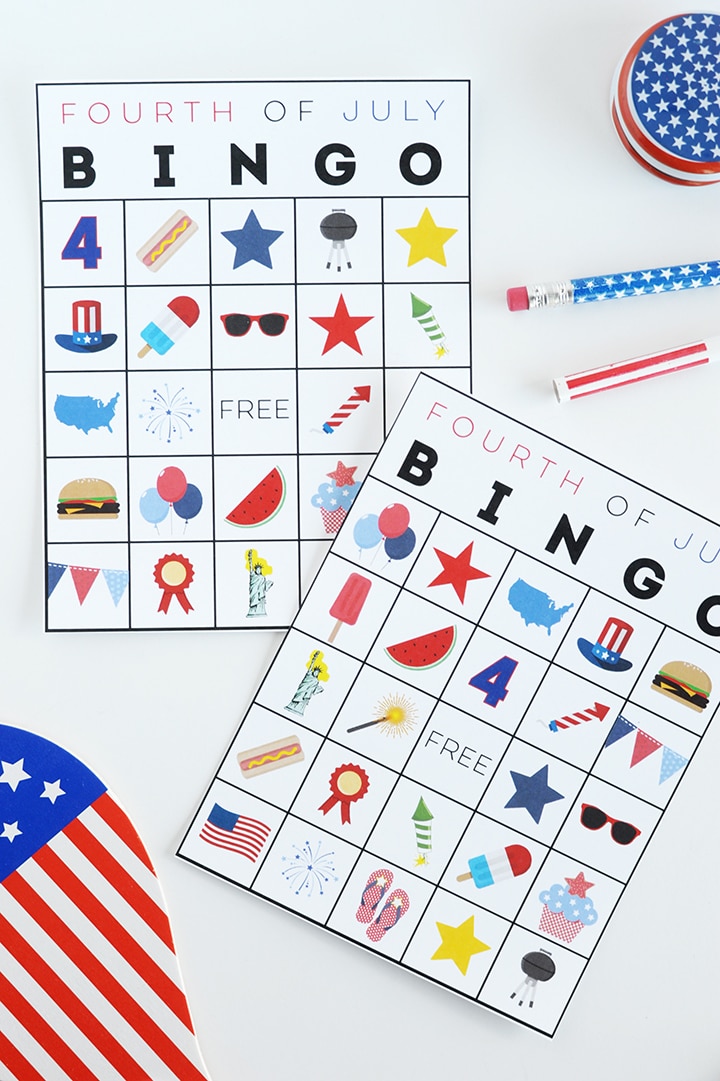 How to get the Free Printable Fourth of July Bingo
Head on over to Oriental Trading's blog for all the details and the free download.
Happy Fourth of July, guys! Have a great holiday weekend! Here are some more of our favorite Fourth of July ideas: Fourth of July popsicles, sparkler sleeves, star shaped watermelon wands, and a DIY ribbon wand.
photos by Melissa Fenlon