Free Printable Gingham Ice Cream Cone Wrappers
Add a little bit of color, pattern and extra fun on your summer ice cream cones with our Free Printable Gingham Ice Cream Cone Wrappers!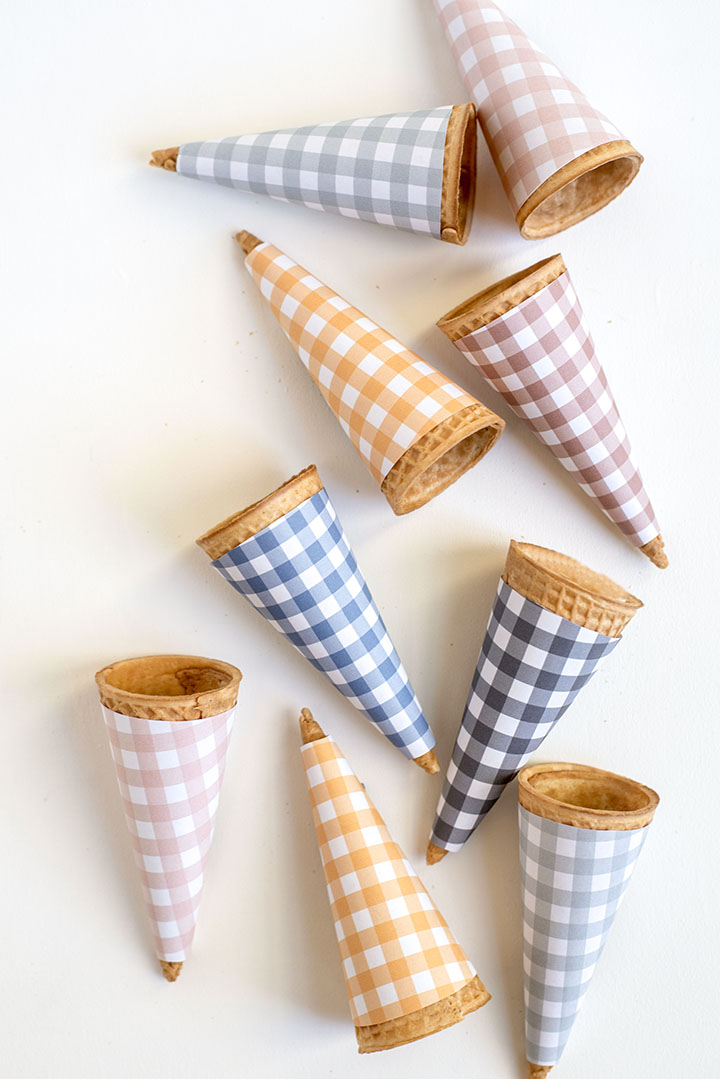 Okay, who's ready for a little summer party where the kids are running around the yard with ice cream cones? You know we are!
We designed these adorable Free Printable Gingham Ice Cream Cone Wrappers in some of our favorite colors of the summer. All you have to do is download and print these ice cream cone wrappers, cut them out and wrap them around some sugar cones. Tape together and you've got the cutest ice cream cones.
Some would say gingham is making a comeback, but we've always been fans of the timeless checked pattern. Our grandmother, Alice, sewed light blue and white gingham cloth napkins and placemats years ago for summer use, and our mom still uses them every summer. Timeless!
Ice Cream Cone Wrappers
Directions:
Download the Gingham Ice Cream Cone Wrappers file
Print out on white printer paper
Cut out wrappers
Wrap around and cones and secure with tape
Our Blueberry Sorbet recipeBlueberry Sorbet recipe would be perfect this summer with these darling gingham cone wrappers!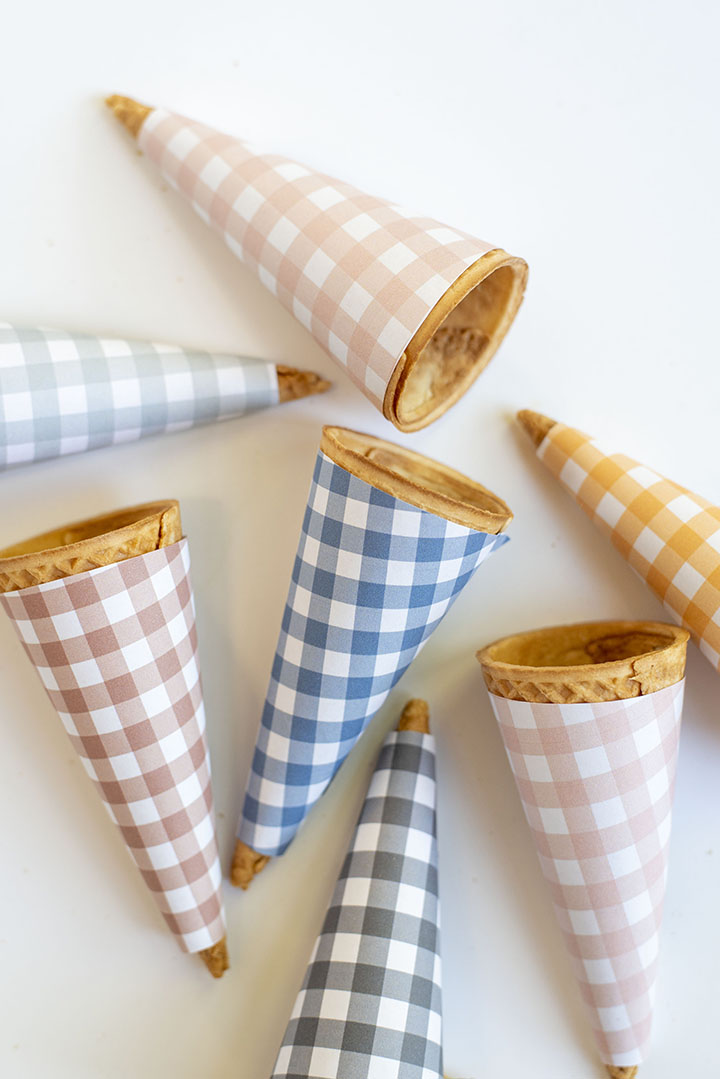 Ice cream is a favorite treat in our family. As kids we would take turns cranking the handle on the ice cream maker. These days we use something more like this to make homemade ice cream. Either way, homemade ice cream is delish!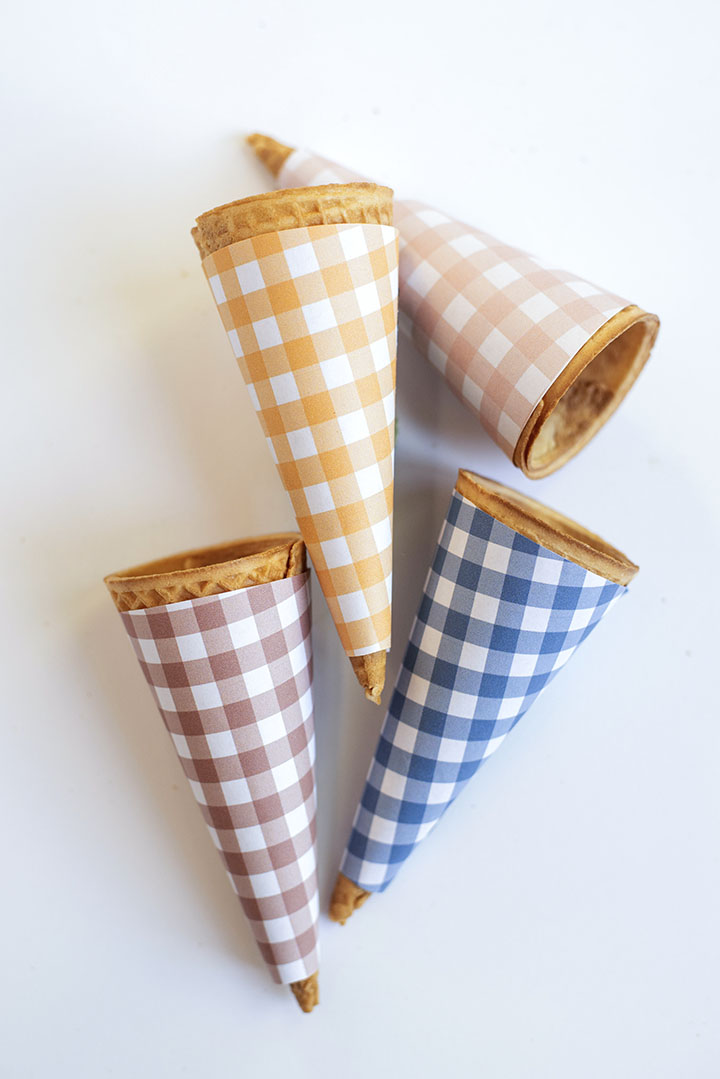 More Summer Free Printables
Looking for more free printables for summer? Check out some of our faves below….
Summer Free Printables
Check out some of our favorite Summer Free Printables