Free Printable Halloween I Spy Game
Looking for a fun kid activity for Halloween? Check out our Free Printable Halloween I Spy Game today.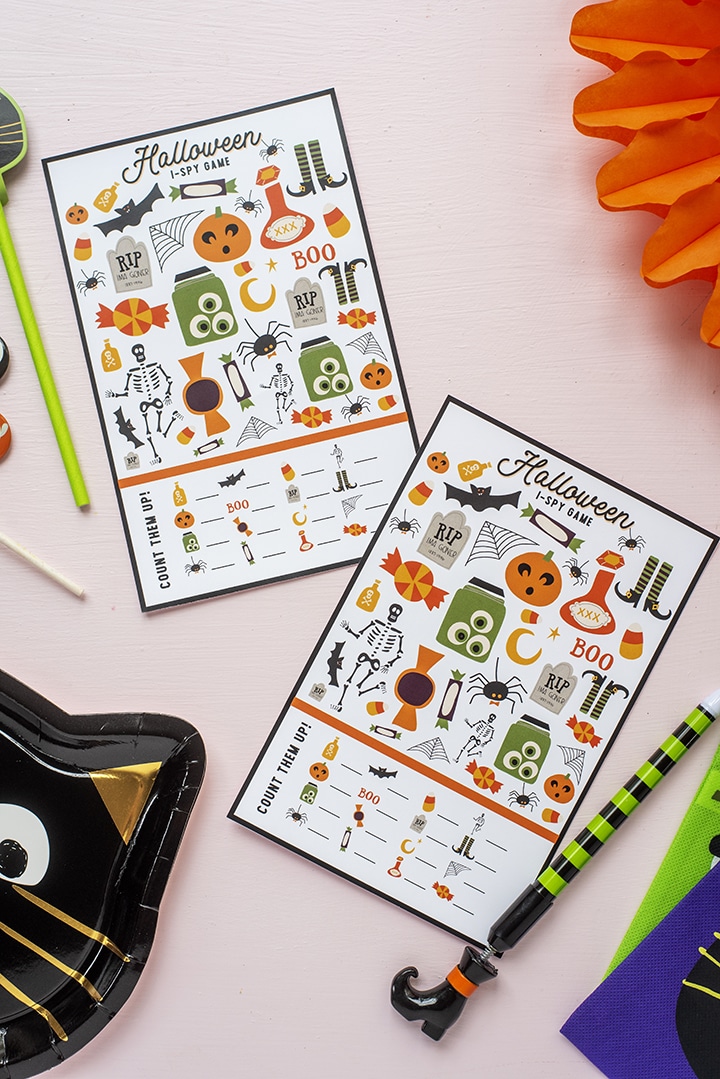 Who's planning a Halloween party for the kids this year? If you're looking for something fun to do at your home or classroom party, we've got the perfect thing for you – our Free Printable Halloween I Spy Game.
Free Printable Halloween I Spy Game
All you have to do is print it out on white card stock paper and cut out the games. We have a Halloween tic tac toe game too that you can download and print.
We love to have some sit down games for classroom parties or get togethers before we head out trick or treating.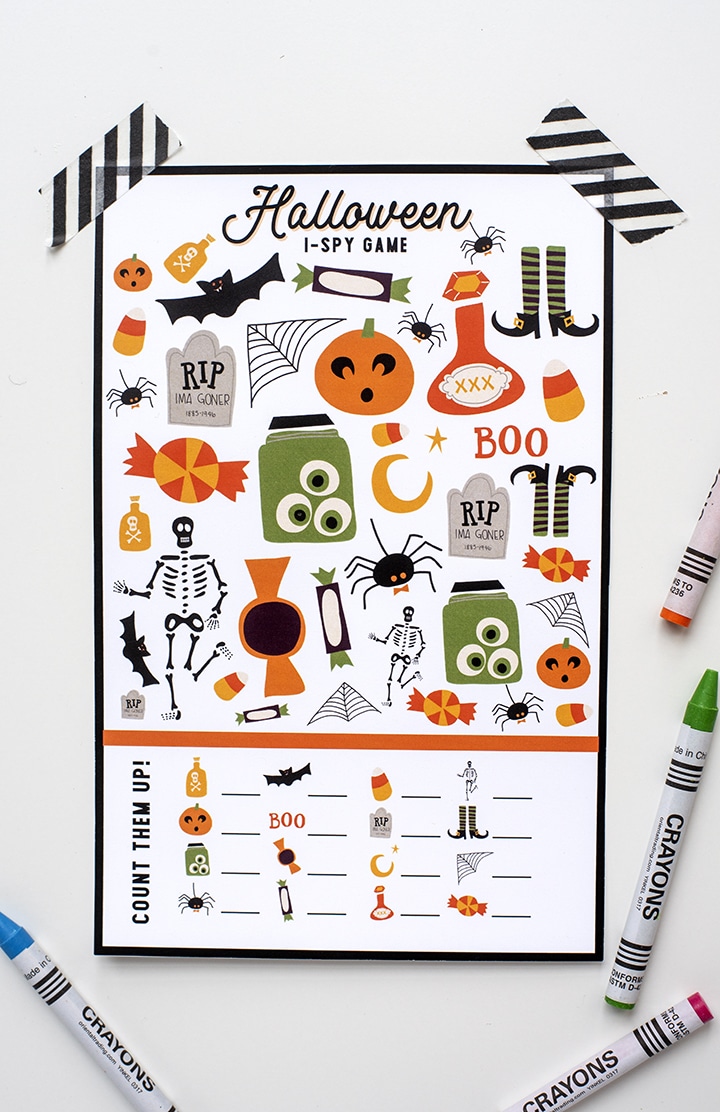 We created this Free Printable Halloween I Spy Game for our friends at the Oriental Trading blog, Fun365. Just head on over and download this free printable game your little ones will love.
More Halloween Activity Free Printables
We designed a Halloween Hunt Free Printable activity for kids as well. We created a fun new tradition for our kids this Halloween – a Halloween Hunt! Just like an Easter Egg Hunt, but with pumpkins and black and orange eggs! You can find the free printable Halloween hunt here.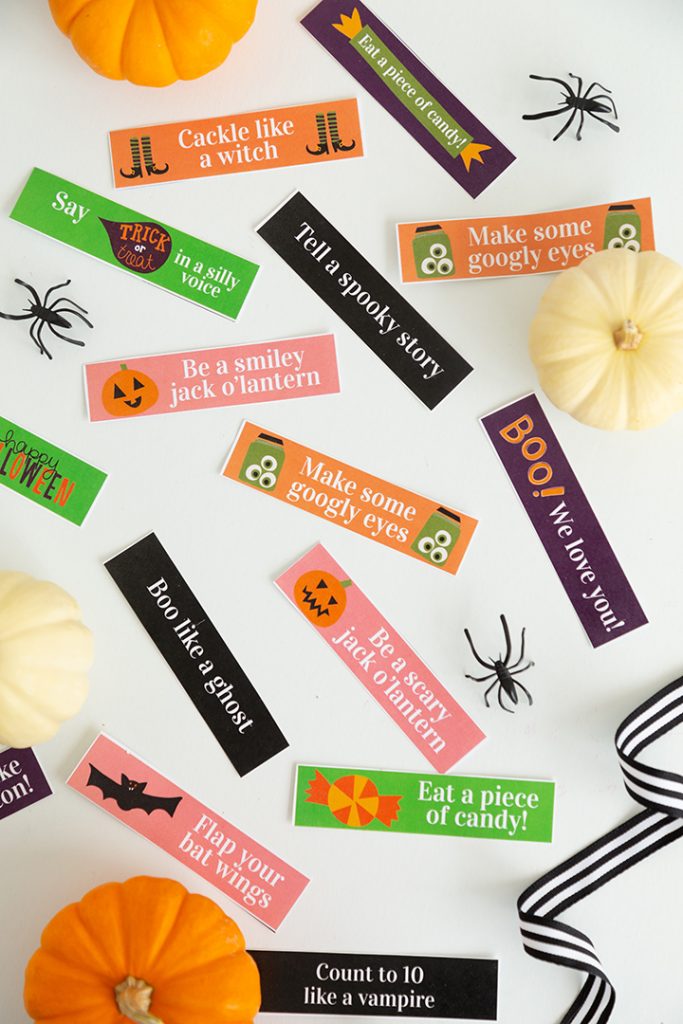 Similar to the Free Printable Halloween I Spy Game, we have a Halloween Bingo that is a favorite with the kids. You can find it here. We have so many parents that love to use these games for their little ones – at their school parties or at home.
Some new and fun ideas for Halloween 2020 include:
Our free printable Halloween Hunt – get the free printable above. This is such a fun activity for families!
Halloween parade through the neighborhood – so many neighborhoods have Halloween parades. This year my neighborhood is having a costume bike parade. Melissa's town in Colorado has a big costume filled Halloween parade that goes down the main street! So much fun.
Halloween scavenger hunt – You can write out some fun clues for the kids to gather around the house and yard.
Family party (wear costumes, eat a Halloween themed dinner, watch a Halloween movie)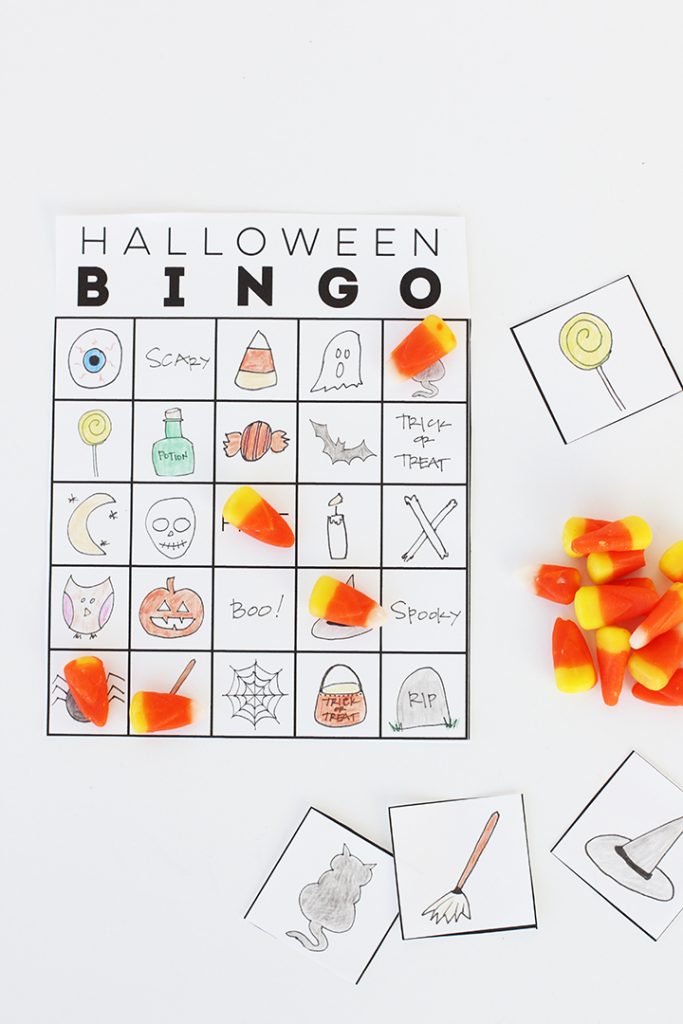 Halloween games (like our printable Halloween Tic Tac Toe, I Spy game and Halloween Bingo)
Make Halloween themed snacks and treats (like these)
Throw a spooky dinner party! Fun ideas for the dinner can be making the kid snacks with a twist. Chili and cornbread muffins are great. And what makes those corn bread muffins extra special is adding sugar eye balls to the top!